Last year, we published a careers in real estate series where we discussed the various job sectors, business fields, and job functions that exist in the real estate industry. Additionally, we broke down compensation in real estate (salary + bonus) by position and level for 2014. My point in doing the series, was to educate the layperson about what it actually means to work in real estate (or in other words, to be in real estate does not mean one is necessarily a residential real estate agent!). As a follow-up to that series, I thought I'd update the salary and benefits statistics with the latest 2016 numbers.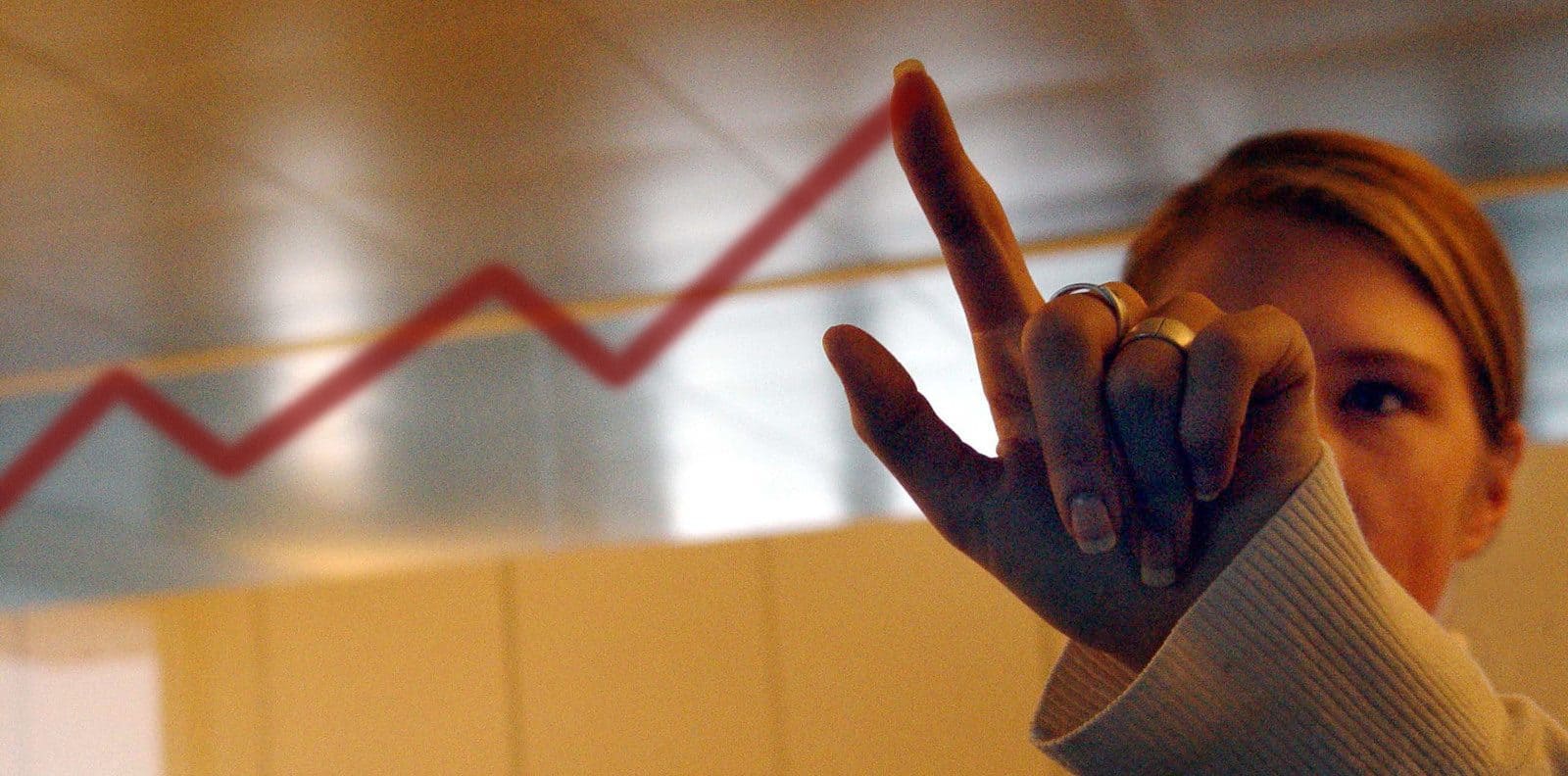 ---
Source of Compensation Data
Every year, real estate consulting firm CEL & Associates publishes its National Real Estate Compensation & Benefits Survey. The survey is the industry standard for pay statistics across 190 real estate positions in the United States. Nearly 400 companies participate to provide confidential compensation data for their employees working in all major real estate sectors, fields, and functions.
The survey is well-respected. It has been conducted annually for more than 20 years and is done in partnership with the National Association of Office and Industrial Properties (NAIOP) and the National Apartment Association (NAA). Results are available in a couple of formats:
A 400+ page comprehensive paper covering salary trends, policy questions, bonus pay structures, quarterly breakdown, and pay details by company type, location, and size is available for purchase.
A robust summary of the survey results is available to download for free.
Changes in Real Estate Salary and Bonus – 2014 vs. 2016
I think the headline, although not wholly unexpected, is that real estate pay is up markedly since 2014. Total compensation has risen anywhere from 6% – 11% over the last two years with the largest gains going to senior-level positions driven by higher bonus payouts. This makes sense. A lot of value has been created, thanks to a robust CRE market, that senior folks have been handsomely rewarded for. The question is, as rents flatten, vacancies rise, and valuations temper how will compensation be affected?
Office/Industrial Pay > Retail Pay
Also of note and as was the case in 2014, pay for positions in office/industrial focused firms slightly under performed comparable positions in retail focused firms. I don't know exactly why this is, although I have a few theories. I also don't know if this has been the case historically or if this is a phenomenon specific to this cycle. Nevertheless, the differences are slight enough that I wouldn't recommend making a decision to focus your career on one property type over the other strictly on this data.
Real Estate Compensation in 2016
I've taken the comprehensive summary (linked to above) and condensed it down to the information and positions that I believe are most relevant to our readers. These are Analyst through Managing Director positions in industrial, office, and retail focused real estate firms working in acquisitions, asset management, property management, and development. I've calculated and reported total pay, or the sum of salary and bonus, as well as the percent change in total compensation from 2014 to 2016 for each of the positions.
First the Office/Industrial positions: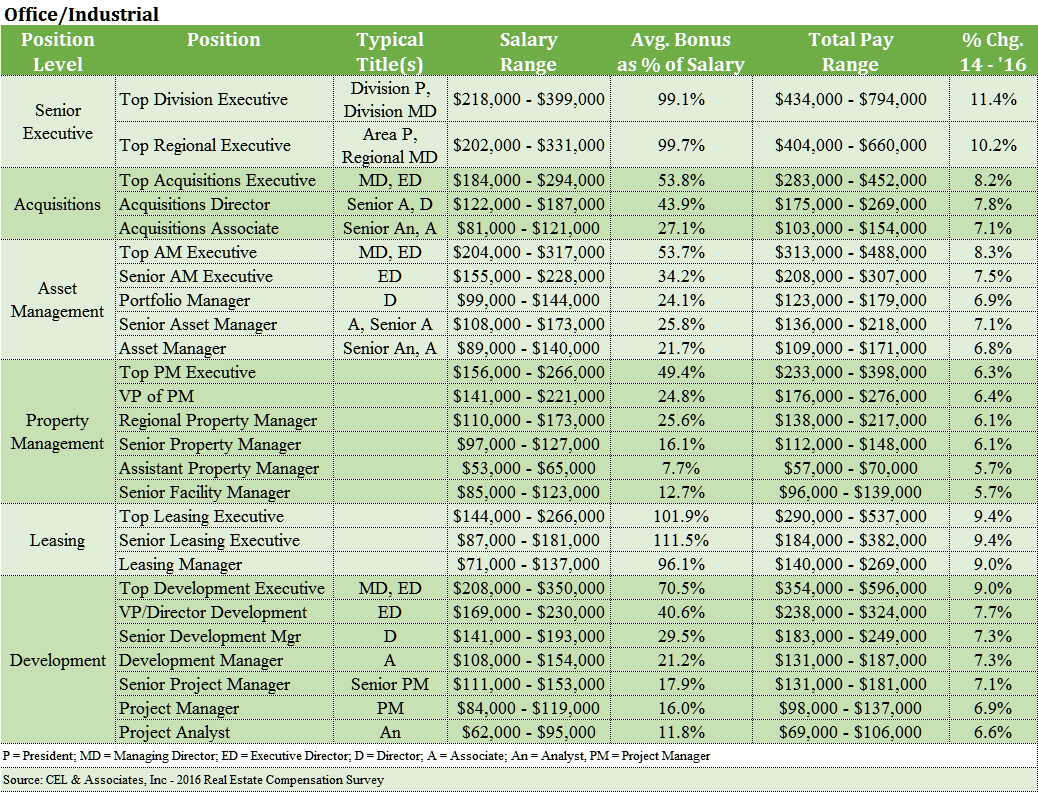 And the Retail Positions: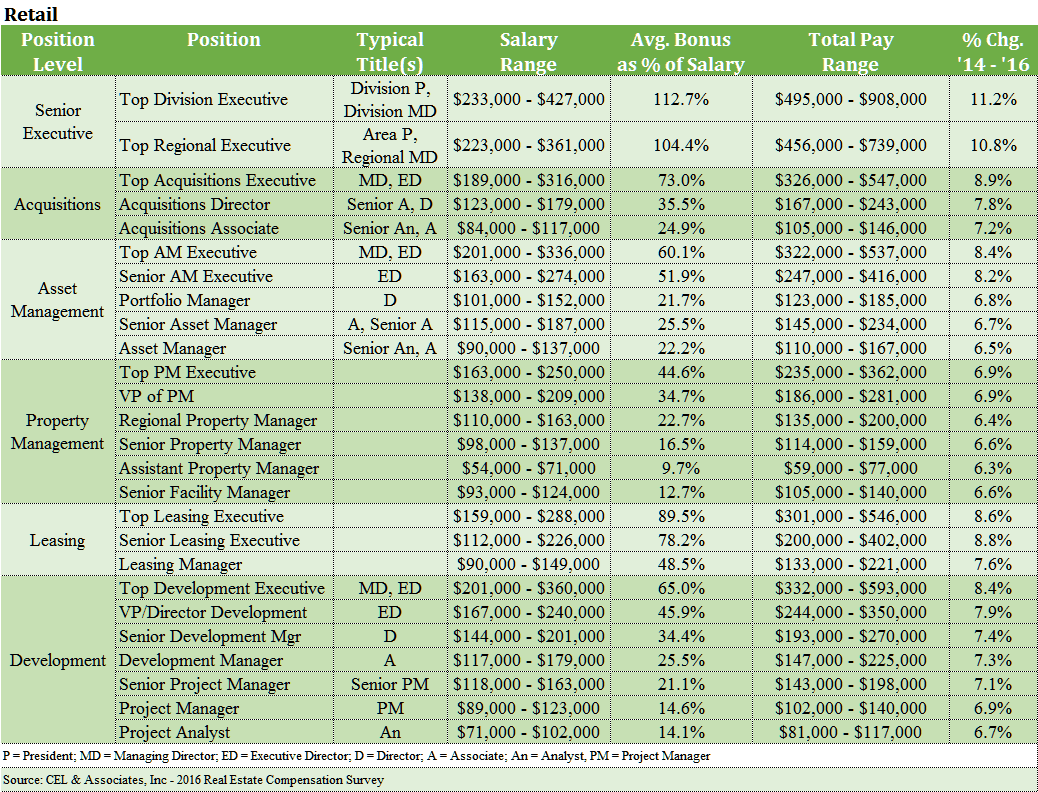 Conclusion on 2016 Real Estate Pay
So what does this mean for you? One big takeaway from the survey is that commercial real estate professionals are very well paid. This is a lucrative career with significant upside, both for employee-minded and entrepreneurial-minded people. Opportunities abound in a variety of tracks – from asset management to development – for those with the formal real estate education and experience to go after them. So enjoy digging into this report and I hope you use this data to your benefit in your next salary negotiation!
About the Author: Born and raised in the Northwest United States, Spencer Burton has over 15 years of real estate investment and development experience. In his current position, Spencer assesses new investments for a $40bn real estate fund. He resides in Dallas, TX.
https://www.adventuresincre.com/wp-content/uploads/2016/11/Retail-Real-Estate-Pay.png
792
1038
Spencer Burton
https://www.adventuresincre.com/wp-content/uploads/2017/04/acre-horizontal-e1493471419525.jpg
Spencer Burton
2016-11-09 14:13:04
2017-06-12 14:10:30
Real Estate Salary and Benefits 2016 (United States)