University of Houston – C.T. Bauer College of Business – Undergraduate Real Estate Profile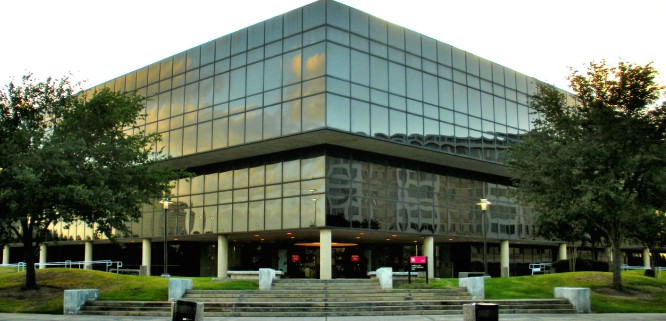 Note from Michael: This profile is part of The A.CRE Undergraduate Real Estate Series highlighting some of the top undergraduate programs with robust opportunities to study and secure work in commercial real estate. Each profile has been written by a current or former student of the program and is written from their unique perspective on the school and its real estate offerings. A huge thanks to Ellison Mudanza for taking the time to write this profile of the University of Houston.
My story is somewhat unique from the others presented here, yet relatable to many. I didn't enter college as a business major. If you asked me when I was a high-school senior or college freshman about my career goals, commercial real estate was absolutely nowhere to be found on my radar. I was well entrenched into the idea of pursuing medicine with the lofty goal of becoming an Interventional Neuroradiologist. With this in mind, I pursued Biology and limited myself to a meager selection of only four schools. I ended up selecting UH for cost reasons as the school is not expensive when compared to other universities at only $11,500-$12,000 per year in tuition costs while still being a reputable institution in the field of higher education. The financial aid package I received was also very substantial – combined with the merit-based scholarships that are always generously provided to high-achieving students, I was able to secure a healthy refund during all 8 semesters of my enrollment.
During my 1st semester at school, I took introductory science courses like Biology & Chemistry. Somewhere along the line, I realized that this field just wasn't my cup of tea. My grades were satisfactory enough, but I just was not interested in the content of my education. In my 2nd semester, I decided to drop my pre-med ambition. I switched over to finance, betting on finding some other line of work that would better satisfy my personal and intellectual goals.
Funnily enough, I found out about real estate through HGTV's glamorous TV shows. I was hooked by their romanticized portrayals of house-flipping, the lucrative returns they were touting, and the visually emphasized and aesthetically appealing overall nature of the content. My newfound curiosity led me to conduct research on the internet, which only further cemented my interest in this field. I sought to join a student organization, and I learned of the Undergraduate Real Estate Scholars. I attended their orientation in the Fall of 2018, expecting to learn more about renting & flipping houses. However, I was surprised when they taught me about the institutional side of the industry – the countless career paths, the large variety of players in the field, the different sectors within real estate, and the attractive compensation many professionals in this field enjoyed. Fast forward to my last semester in college, and I can confidently say that both the Bauer Real Estate Program & URES have contributed tremendous value to my development as a commercial real estate professional.
University of Houston Deep Dive
In this video, we conducted an interview with a current student at the University of Houston, Ellison Mudanza. Ellison is deeply involved with the RE community at Houston. In this interview, we discuss the demographics, extra-curricular, courses, and more in the RE program at Houston. A huge thank you to Ellison for contributing their time and experience to help others better understand what Houston has to offer real estate students!
The Bauer Real Estate Program
The Bauer Real Estate Program was started back in 2012 and catered to the college's MBA students. In 2016, they expanded their offerings to include classes for undergraduates as well. The Program is currently headed by the Stanford Alexander Center for Excellence in Real Estate. They oversee the operations & courses offered by the university and provide various academic & career resources to students. The University of Houston offers a cost-conscious & flexible option for students interested in pursuing a concentration in real estate. Upon completing the four required courses, students will earn the Real Estate Certificate offered by the college. As a student, you have the opportunity to network with the thousands of real estate professionals in the city and the ability to work during the semester at a variety of real estate firms based here.
Keith Richards is the current Executive Director and is responsible for the overall leadership & management of the initiatives spearheaded at the Program. He takes great care to give individual attention through one-on-one career counseling meetings. Keith also provides customized assistance to students to ensure that each individual has access to an abundance of resources that they can use to develop personally & professionally during their time at Bauer.
Bauer Real Estate Extracurriculars
The Real Estate Club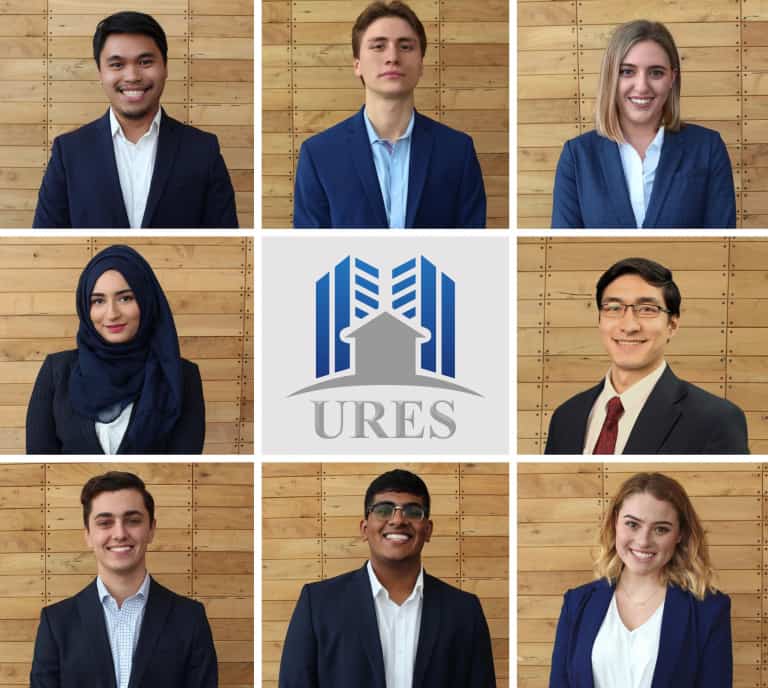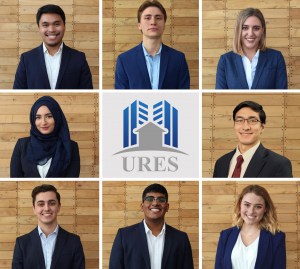 The Undergraduate Real Estate Scholars was founded in 2014 to provide a real estate educational platform for undergraduate students, which at the time was not offered by the college. Now, URES maintains its mission of cultivating the next generation of undergraduate real estate talent by exploring the vast array of opportunities within the commercial real estate industry.
URES currently has several dozen members within the organization and has contributed directly to the development of hundreds of students throughout its tenure at the college. The Executive Committee (above) remains dedicated to its members' continued growth, and any student craving a prosperous career in real estate will receive tremendous value by joining this organization.
URES has four main objectives:
Grow & foster our members' interest in pursuing prosperous careers in commercial real estate,
Educate students & help them build a general foundation of knowledge to build upon,
Provide avenues for students to interact & build long-lasting connections with industry professionals,
Assist students with securing internships & full-time positions within real estate.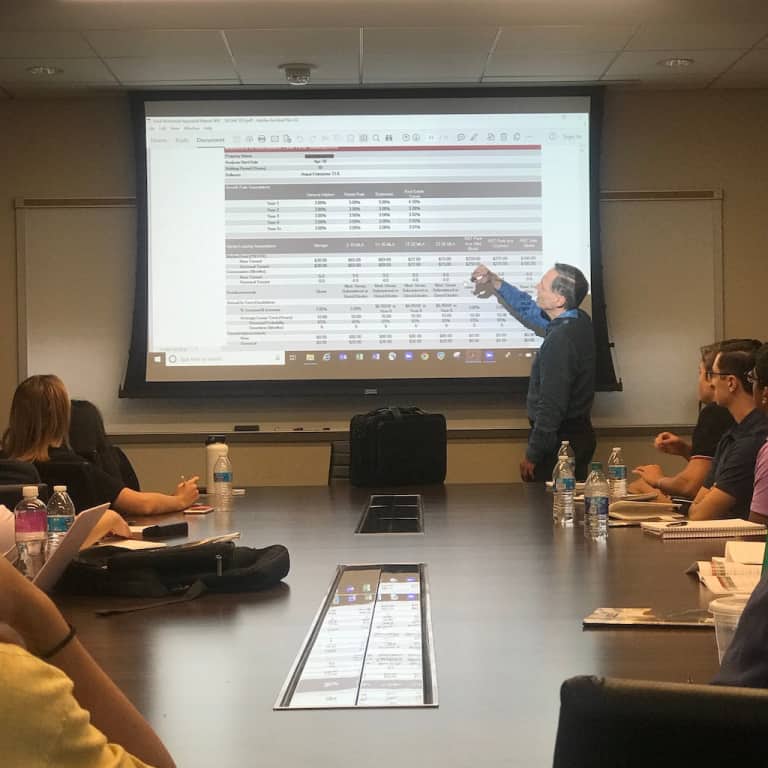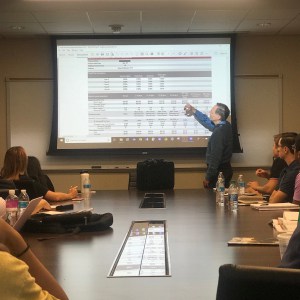 URES hosts educational workshops that provide students a fundamental & foundational understanding of real estate on both a conceptual and technical level. We also bring in distinguished industry professionals to speak at our events, which provide a comfortable setting for our members to engage in intellectual dialog with highly experienced individuals.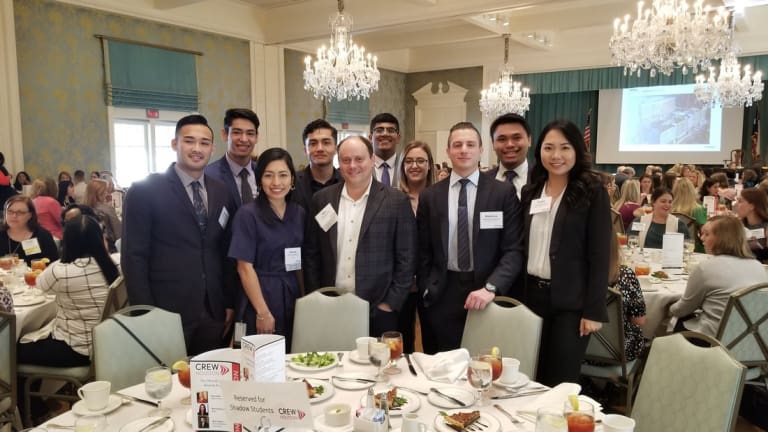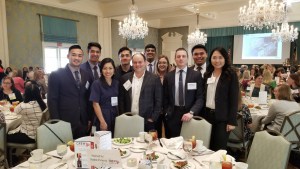 Our members also frequently attend various professional networking events to gain facetime with employers in a more relaxed & conversational setting. These events allow students to experience firsthand the relationship-based nature of the industry and to help build out their network.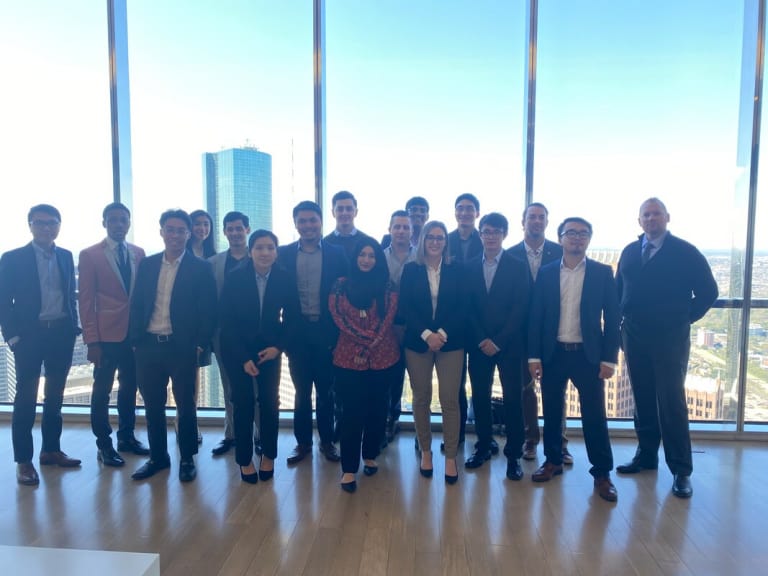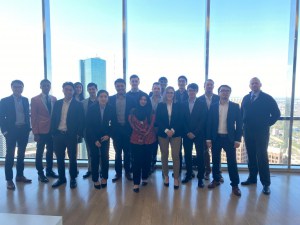 The organization also facilitates property tours at landmark real estate assets. These events allow members to learn about iconic assets from a development & investment perspective and provide an entertaining way to socialize with members & network with professionals.
Real Estate Program Speaker Series
The Program will also invite prominent real estate professionals across the Houston real estate industry to speak about their experiences, engage in valuable dialog with students regarding the market, and provide career advice concerning securing positions in the industry.
Internship Program
The Stanford Alexander Center for Real Estate maintains a robust internship program that provides students the option to secure positions with various real estate firms throughout Houston. Students gain individualized exposure to firms looking for college students and have the opportunity to interview and ultimately place at these firms.
Mentorship Program
The Program matches students to various members of the Bauer Real Estate Program Advisory Board, a group of esteemed industry professionals who are invested in the Program and the development of real estate talent at the college. Students can set up one-on-one meetings, ask questions regarding their background and the industry, and establish a robust, personal connection with their mentors. This initiative serves as a way for students to start networking by matching them with experienced individuals who wish to contribute to their professional development, and it gives students an avenue to continue building out their network.
Networking Initiatives
The Center will also generously pay for your membership to a professional networking organization of your choice, giving students the convenience to attend events and network with professionals thriving in the industry at little to no cost.
Argus Software Training
The Real Estate Program also provides students with the option to purchase the Argus Enterprise certification educational program at a steep discount, affording students the ability to bolster their capabilities without breaking the bank.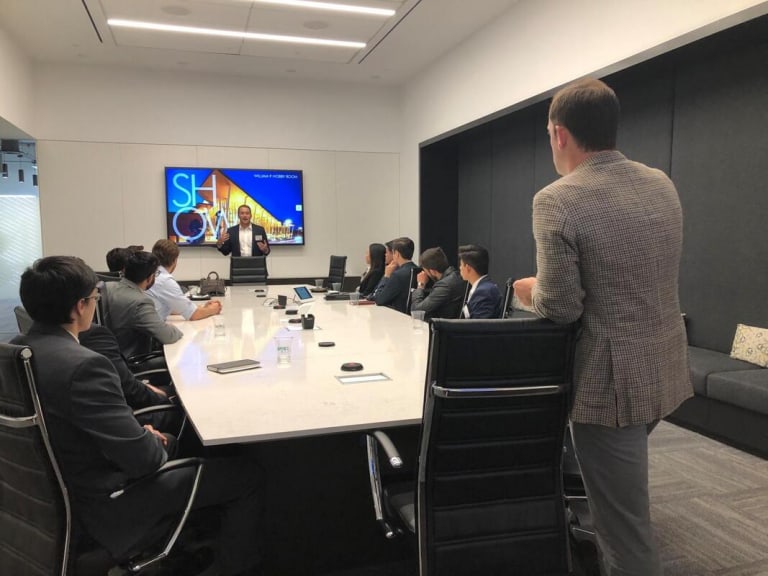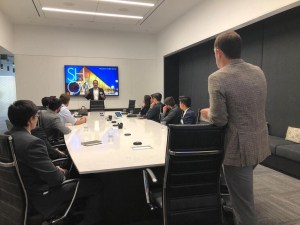 Office Visits
The Program utilizes its connections within the Houston real estate community to facilitate office visits for real estate students. These events allow students to learn more about a firm's culture by experiencing it firsthand and give students the opportunity to network with various professionals.
Houston Real Estate Community
As mentioned previously, the Bauer Real Estate Program has direct connections with various real estate professionals throughout Houston. Our proximity to the major employment centers throughout the city allows our students the ability to network and seek internships all-year-round. Networking events & luncheons take place every month, and our students can take advantage of these effortlessly.
Real Estate Course Offerings at the University of Houston
At the C.T. Bauer College of Business, Finance majors can elect to pursue a concentration in Real Estate. After taking four required real estate courses, the students are conferred the Real Estate Certificate. Two additional real estate elective courses are also periodically offered to allow students the option of further solidifying their educational background in real estate.
Real Estate Finance & Investment: This course provides an overview of financing for all major real estate asset classes. It includes the principles and practices of real estate finance and investment, focusing on the fundamentals of commercial real estate, the financial tools needed to analyze and make decisions related to real estate financing, and the variables to be identified and quantified as part of the process. Students understand how leverage is used, its impact on projects, and how to calculate various forms of debt structures used to finance real estate projects. As the use of debt is almost universal in the industry, this course will be of considerable value to students contemplating careers in most facets of real estate.
Professors: Cindy Picazo, Jim Adams
Essentials of Real Estate Principles: This course provides an overview of all the significant aspects of the real property and estate business, including land title & ownership interests, title, encumbrances & title insurance policies, surveys, laws & regulations governing real estate, and other related topics. This class is beneficial for students pursuing a career in real estate law or brokerage as the content in this class lends itself to be very useful when studying for the Texas real estate license examination.
Professor: Charles Jacobus, J.D.
Developing a Real Estate Project: This class was, by far, my personal favorite. The course introduces the real estate development industry, including applied processes and best practices used on actual development projects. The curriculum follows the development process from an entrepreneurial and "deal-making" point of view. Students will learn about various topics, including market analysis, site selection & due diligence, project budgeting/financial analysis, land acquisition, marketing and leasing, joint ventures, financing, design and construction management, and dispositions. The course also utilizes case studies to illustrate these practices, reinforce these concepts in the students' minds, and showcase the multidisciplinary nature of real estate development. Professor Fields also invites professionals – ranging from construction management, engineering, architecture, and brokerage – to come and speak to the class. This course will pique everyone's interest, regardless of what path you ultimately end up progressing towards in the industry.
Professor: J.W. Fields
Real Estate Market Research & Valuation: This class covers the fundamentals of market research in real estate and the determination of real estate market valuation. Topics include the valuation process and fundamentals of real estate, market value and the influences on value, the approaches to value, market fundamentals, the nature of valuation/appraisals. This class is taught from an appraisal perspective and caters to those interested in the fields that heavily rely on real estate valuation, including appraisal, advisory, and valuation management.
Professors: Larry Wright, Jerome Witte
Multifamily Real Estate: This course provides an overview of the major divisions of residential real estate, including multi-family assets, single-family projects, community development, and homebuilding. Students gain knowledge and skills in all professional aspects of the residential business, including financial analysis, site selection, financing, development, leasing, and operations. As implied in the name, This course is useful to students more interested in learning more about the residential sector of the industry.
Professors: David Hargrove, Jerry Winograd
Real Estate Financial Modeling: This course covers best practices and the utilization of Excel in an applied approach to real estate underwriting. Students will create and use financial models to underwrite various assets for acquisition, improve modeling capabilities through intensive peer review opportunities, and present conclusions derived from the underwriting in a visually & orally efficient manner. Through this course, students attain extensive exposure to the mechanics of modeling as well as ascertain a foundational understanding behind the assumptions utilized in the models. This course is especially useful for individuals looking to pursue careers in asset management or acquisitions.
Professor: Keith Richards
At a Glance
Location: 4750 Calhoun Road, Room 334 Houston, TX 77204-6021

Dean: Paul A. Pavlou

Phone: 713-743-4269

Email: [email protected]

Class Size: 30

International Students: 27%

Female Students: 30%
Browse Other Undergraduate Real Estate Profiles
---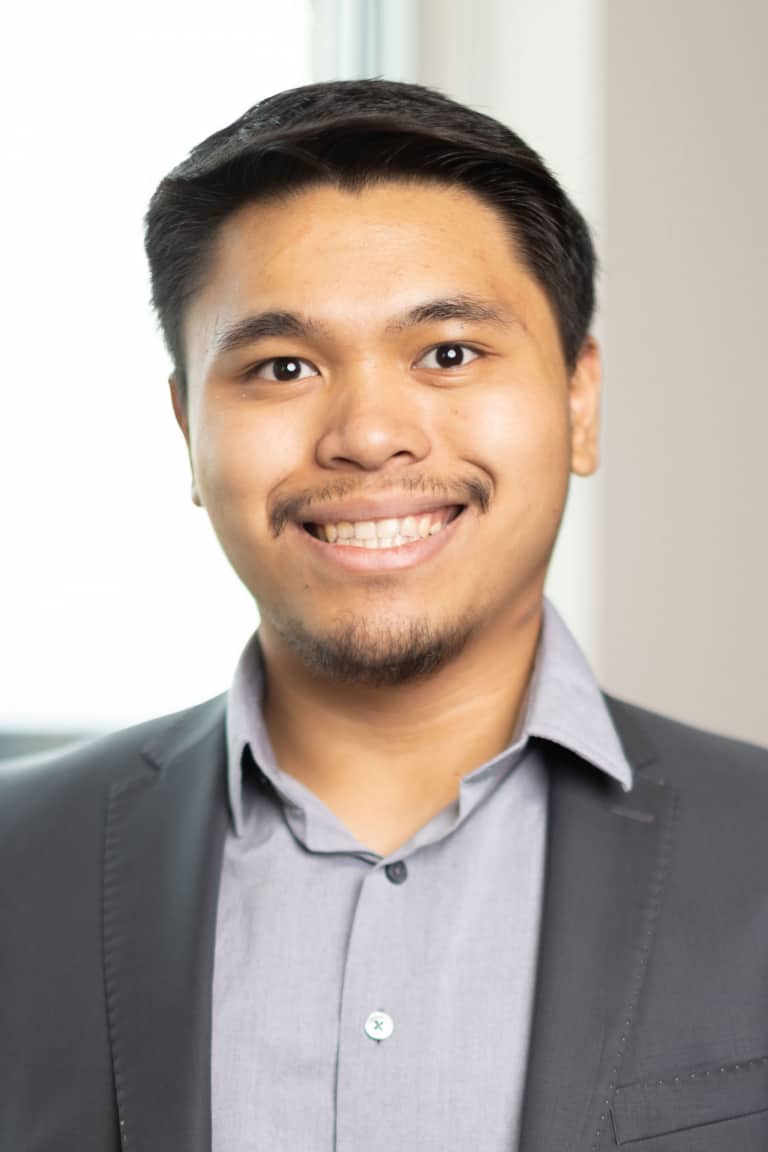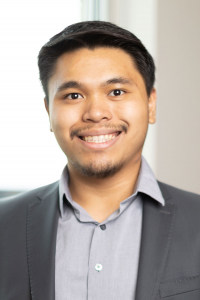 About Ellison Mudanza: Ellison Mudanza was born & raised in Houston, Texas, and is a current senior at the C.T. Bauer College of Business pursuing a double major in Finance & Accounting alongside both the Real Estate Certificate & the Corporate Entrepreneurship Certificate and is graduating in May 2021. He joined the Undergraduate Real Estate Scholars in the Fall of 2018 & the Investment Banking Scholars Club in the Spring of 2019 and advanced to become the President of URES in the Fall of 2019 & the Recruitment Chair of IBSC in the Fall of 2020. Ellison is also proudly part of the Alpha class of the Sigma Chi Fraternity at the University of Houston & has contributed significantly to their re-chartering efforts, assuming the position as the 1st Risk Manager & ensuring the safety of all individuals at every event. His prior relevant experiences include internships at a telecommunications-oriented REIT, a nation-wide appraisal & valuation management shop, and a data-analytics driven real estate private equity firm. In 2021, Ellison will start full-time employment with a global real estate investment management firm as an analyst contributing to both acquisitions & asset management functions.
---
https://www.adventuresincre.com/wp-content/uploads/2020/12/associations-collegebased-bauer-img.jpg
329
666
A.CRE
https://www.adventuresincre.com/wp-content/uploads/2022/04/logo-transparent-black-e1649023554691.png
A.CRE
2021-02-02 07:00:54
2022-06-28 12:29:13
University of Houston – C.T. Bauer College of Business – Undergraduate Real Estate Profile