University of California-Berkeley – Undergraduate Real Estate Profile

Note from Michael: This profile is part of The A.CRE Undergraduate Real Estate Series highlighting some of the top undergraduate programs with robust opportunities to study and secure work in commercial real estate. Each profile has been written by a current or former student of the program and is written from their unique perspective on the school and its real estate offerings. A huge thanks to Lazare Herzi, Class of 2020, for taking the time to write this profile of UC Berkeley.
U.C. Berkeley has a wonderful real estate community with members from all colleges on campus, expert faculty, and a plethora of extracurricular opportunities. I came into Berkeley as a pre-med student and fell in love with real estate through the Undergraduate Real Estate Club (UREC) which led to me leverage the resources I list below.
Most undergrads are either in Business Administration or Economics. That being said, there are also students in political science, political economy, biology, engineering, and interdisciplinary studies field (ISF). Many students pursue their passion at Berkeley while building a career in real estate through resources other than classwork. Just make sure to take Introduction to Real Estate and Urban Land Economics to signal your interest in the field.
University of California-Berkeley Student Interview Deep Dive
Undergraduate Real Estate Club – UREC
UREC is the only real estate club on campus available for undergraduate students and has over 100 members from ten different majors. UREC's mission is to create a community of leaders passionate about real estate through technical education, connections to talented CRE professionals, and access to a community of like-minded students.
Property Tours
UREC partners with local developers and real estate professionals to put on a property tour at least once a semester. These provide students an opportunity to meet with industry leaders and see the newest products coming on-line. Past properties toured have included Salesforce Tower, 333 Bush St., Apple's Spaceship Campus, and many more.
Industry Professional Panels, Presentations, and Real Estate 101 Extracurriculars
Every year, UREC hosts numerous panels, presentations, and courses where either students present and teach on relevant topics or industry professionals come on campus to present. The 2019-2020 academic year saw the following events:
City Development Panel with City Planners from the SF Planning Department; the Fall Finance Panel with industry professionals from PCCP, Morgan Stanley, JLL, CBRE, and Ellis Partners; a financial modeling workshop, a development case study with Johnson Development Associates, and much more.
Educational Materials Discount
UREC has partnered with several digital vendors to provide highly discounted education materials for its members. The Fisher Center has successfully collaborated with UREC leadership to bring in-house Argus expertise to Cal as well, providing 25 undergraduate students free Argus tuition.
Fisher Center for Real Estate and Urban Economics
The mission of the Fisher Center for Real Estate & Urban Economics (Fisher Center) is to educate students and real estate professionals and to support and conduct research on real estate, urban economics, the California economy, land use, and public policy. Students and alumni from the Haas School of Business, the College of Environmental Design, the Goldman School of Public Policy, and other schools and programs across the UC Berkeley campus are able to take advantage of the resources available through the center. The Fisher Center provides academic resources, serves as a liaison to industry leaders, and is a resource throughout their professional careers.
Case Competition Sponsorship
The Fisher Center sponsored four teams to participate in University of Maryland's Colvin Case Study this fall (2019). Membership on these competitive teams gives students unparalleled hands-on experience with real world development and investment banking problems and the opportunity to demonstrate expertise in world-class venues. The team placed top ten. UREC will also begin competing in the Cornell International Real Estate Case Competition in New York.
Real Estate Outside the Classroom
Throughout my time at Berkeley I've had the privilege of attending great events hosted by all sorts of organizations. Since Berkeley is so close to San Francisco, it is easy to be an active member of the Urban Land Institute (ULI), National Association of Industrial and Office Properties (NAIOP), Commercial Real Estate Women Network (CREW), and the San Francisco Bay Area Planning and Urban Research Association (SPUR). Additionally, the Cal community is thriving and strong, many students ask alumni for coffee across the bridge to learn from the best.

---
Real Estate Course Offerings at UC Berkeley
Here is a list of the real estate course offerings available to undergraduate students at the University of California-Berkeley with corresponding descriptions.
Designed for students with no prior background and focuses on national, regional, and property specific best practices and theories.
This course focuses on debt and equity financing, including investment criteria, effects of credit on demand, and public policies.
This course is designed to introduce students to the characteristics of urban transportation systems, the methods through which they are planned and analyzed, and the dimensions of key policy issues confronting decision makers.
This course focuses on the history, research methods and practices aimed at promoting community and urban health. The course offers students frameworks for understanding and addressing inequities in community health experienced by racial and ethnic groups in the United States.
This course looks at the idea and practice of community in cities and suburbs and at the dynamics of neighborhood and community formation. Topics include urban social geography, ethnicity, and identity, residential choice behavior, the political economy of neighborhoods, planning for neighborhoods and civic engagement.
This course provides undergraduates with an introduction to issues of physical building performance including building thermodynamics, daylighting, and solar control. The course presents the fundamentals of building science while recognizing the evolving nature of building technologies, energy efficiency, ecology, and responsible design. Topics include the thermal properties of materials, heat transfer through building assemblies, balance point temperature, solar geometry, and shading analysis.
This introduction to the materials and processes of construction takes architecture from design to realization. The course will cover four material groups commonly used in two areas of the building assembly (structure and envelope): wood, concrete, steel, and glass. You will understand choices available and how materials are conventionally used. By observing construction, you'll see how our decisions affect the size of materials, connections, and where they are assembled. Architects must understand not only conventions, but also the potential in materials, so we will also study unusual and new developments.
Using case studies, this course acquaints students with the techniques of project feasibility; analysis of project proposals and overall project compatibility assessment. Case studies will be based on a variety of public and private sector developments, in central city and suburb locations.
PLEASE NOTE:
Historically, undergrad students have been able to audit MBA classes after demonstrating sufficient interest. For more info on courses offered at the MBA level, check out the A.CRE Berkeley MBA profile here.
Browse Other Undergraduate Real Estate Profiles
---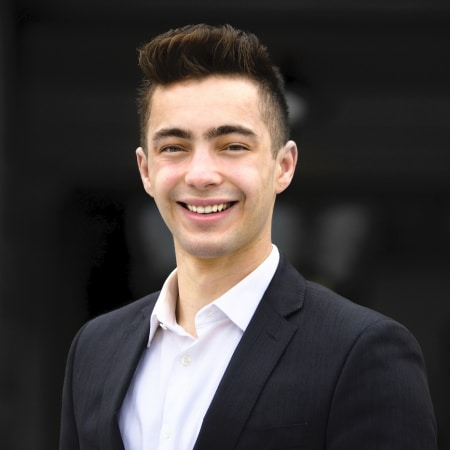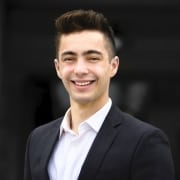 About Lazare Herzi: Lazare is a senior majoring in Business Administration and a Vice President of Berkeley's Undergraduate Real Estate club. He is currently interning at Iron Horse Ventures and actively searching for full time roles in real estate private equity or investment advisory/capital markets.
https://www.adventuresincre.com/wp-content/uploads/2020/02/BayView1_hr.jpg
1263
1912
A.CRE
https://www.adventuresincre.com/wp-content/uploads/2022/04/logo-transparent-black-e1649023554691.png
A.CRE
2021-03-22 07:00:11
2023-01-18 10:01:35
University of California-Berkeley – Undergraduate Real Estate Profile