Brigham Young University – Undergraduate Real Estate Profile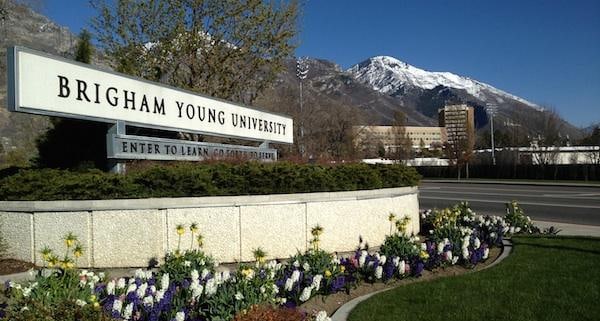 Note from Michael: This profile is part of The A.CRE Undergraduate Real Estate Series highlighting some of the top undergraduate programs with robust opportunities to study and secure work in commercial real estate. Each profile has been written by a current or former student of the program and is written from their unique perspective on the school and its real estate offerings. A huge thanks to Spencer Vickers for taking the time to write this profile of Brigham Young University.
I chose Brigham Young University for a few reasons:
My church sponsors the education, so I knew it would be a spiritually centered atmosphere.
The educators are world-class. Our dean comes from Harvard's business school along with many faculty members that received their advanced degrees from other prestigious universities such as Stanford, Wharton, Oxford, etc.
Many of the leaders in my Church, who now serve 100% pro-bono, were very successful in their fields of business, so I knew that BYU would have great connections in diverse industries.
I was looking for a specific sort of spouse that held similar religious, social, and economic values that I hold, and I knew BYU would make that process easier.
Tuition, whether a part of the faith, is dirt cheap compared to other Universities. I should say, tuition is more appropriately priced for a University education. Annual tuition at BYU is $5,970 for a member of the faith or $11,940 for a non-member. This is similar to how many schools have in-state and out-of-state tuition but applied to the religion. Harvard is $51,904, Yale is $59,950, $55,473. With the cost of living in Provo being much cheaper than the location of these other universities, BYU made much more sense for me. Additionally, other universities have taken advantage of government-backed student debt to raise their tuition; BYU has not and that made a University education more realistic for me because I had to pay for it myself.
Many people who come to BYU do not consider other universities as alternative options, which I know is weird coming from an outside perspective, but we are encouraged from a young age to come to BYU for the reasons I outlined above. I did, however, consider a few other schools because before I knew I wanted to go into real estate, I wanted to become a pastry chef. A whole lot of soul-searching and growing up shifted my preferences to real estate, but I still enjoyed baking enough to look into other schools like Cordon-bleu in Austin, Colombia University, and a few others. Ultimately, BYU was the best choice for me.
If I had a resource like what I am creating, selecting a university absolutely would have been easier. Granted, I am writing this from the perspective of someone interested in real estate, but the same concepts would certainly make selecting a university for its values, cost, and location much easier.
The real estate program at BYU is "under development." We don't have a specific real estate degree, but the Finance degree does have the option to add a real estate track consisting of three real estate courses.
BYU Real Estate Association
Because the offerings on the academic side are small, we created a real estate association (BREA) that meets weekly to go over financial modeling, industry news, networking, and to get us prepared for jobs in Commercial Real Estate. We have just over 30 active members that come to our weekly meetings and another 40-50 members that come every now and then. We make a point of connecting with other universities' associations like Cornell, Michigan, University of Utah, and others to deepen our connections across the nation.
Case Competitions
Through this association, I have participated in four case competitions sponsored by regional real estate investment firms (both in acquisitions and development), networked with professionals around the world with a focus in the Southern US, and received access to trade journals like Bisnow, NREI, and GlobeSt. BREA also sponsored my certifications in REFM and ARGUS Enterprise, which have helped set me apart in internship applications and ultimately helped me get into my current internship with Invesco.
RE Community at BYU
The real estate community at BYU is strong and growing thanks to BREA and supporting faculty members. We have real estate professors (Troy Carpenter, Barrett Slade, and Tom Peterson) at BYU's Marriott School of Business who stand as advisors to the association and help connect us to firms and other associations. Although a newer aspect of the Marriott School's offering, real estate poses strong competition for our investment banking and private equity tracks.
RE Courses
| | |
| --- | --- |
| Course Title | Brief Description |
| Real Estate Finance & Investments | Terminology, concepts, principles, and analytical techniques related to the financing of and investment in real estate. |
| Real Estate Principles and Development | Principles of real estate investments, emphasizing mortgage instruments and development of property from raw land to residential and commercial properties. |
| Real Estate Development | Applying financial and real estate principles to practical property investments; insights into the real estate profession. |
| Commercial Real Estate Management | Fundamentals of commercial real estate investment, understanding market influences, contracts, and property portfolio management. |
| Construction Company Financial Management | An in-depth review of management concepts and financial strategies needed to successfully grow and enhance the profitability of a construction company. Topics include business entities, budgeting, and cash management, finance and investments, accounting, financial statements, cost controls (variance and earned value analysis), real estate investing, taxation, break-even analysis, and capital budgeting. |
| Fundamentals of Facility and Property Management | Overview of the profession of facility and property management, including space regulations, finance, project management, and other current practices. |
At a Glance
Location: Provo, UT 84602
Phone: (801) 422-4636
President: Kevin J. Worthen
Undergraduate Enrollment: 31,441
Browse Other Undergraduate Real Estate Profiles
---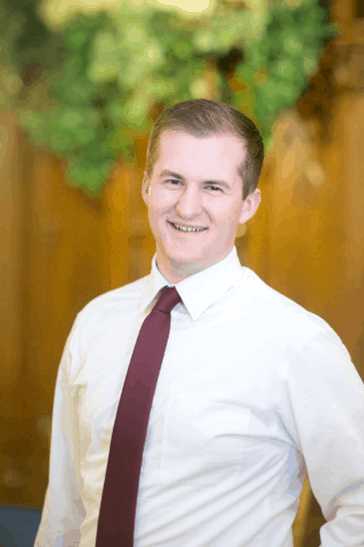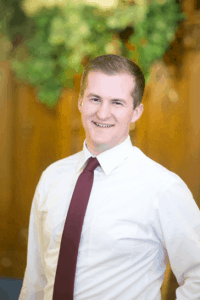 About Spencer Vickers: My name is Spencer Vickers. I will graduate in December 2021 with an undergraduate from Brigham Young University in Finance with an emphasis in Real Estate. I am certified in REFM Level 3 (with distinction) as well as ARGUS Enterprise and have utilized these financial modeling abilities in internships for the last 3 years in acquisitions and development from both the GP and LP equity side (deal size ranged from $15 mm – $300 mm) in a range of traditional asset classes – multifamily, senior living, office, industrial, self-storage, hospitality, and retail. I will be interning with Invesco Real Estate in Dallas, TX this summer (2021) with the intent to network and embed my family in the growing DFW MSA.
---
https://www.adventuresincre.com/wp-content/uploads/2021/03/byu.jpg
450
600
A.CRE
https://www.adventuresincre.com/wp-content/uploads/2022/04/logo-transparent-black-e1649023554691.png
A.CRE
2021-04-27 06:00:05
2023-01-17 10:51:19
Brigham Young University – Undergraduate Real Estate Profile