College of Charleston – Undergraduate Real Estate Profile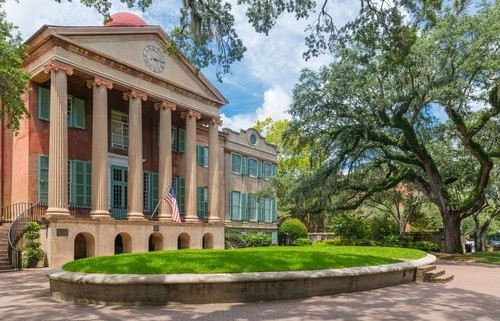 Note from Michael: This profile is part of The A.CRE Undergraduate Real Estate Series highlighting some of the top undergraduate programs with robust opportunities to study and secure work in commercial real estate. Each profile has been written by a current or former student of the program and is written from their unique perspective on the school and its real estate offerings. A huge thanks to Chloe Heiligenstein for taking the time to write this profile of College of Charleston.
The College of Charleston is a Liberal Arts School with a Business School, which can often be hard to find. As a student who wanted to focus on real estate, the Commercial Real Estate Finance program really stood out. When researching other schools, I compared size of the school, curriculum required for the real estate school, as well as many other factors. When looking at the smaller classes and specialized approach, I knew the College of Charleston would be a great fit for my interests, as well as learning styles. The College of Charleston gives Business Students the opportunity to take a variety of Business classes, which truly gives us the exposure to many different professions in the business world. The cost to attend the College of Charleston in-state is $33,939 per year and $50,551 per year.
The College of Charleston's Real Estate Program
The Real Estate Program has grown tremendously over the past four years. Dr. Elaine Worzala, Director of the Real Estate Center, has gone above and beyond to grow the program at an exponential rate. Sadly, we are losing her as she will be making the decision to join the Real Estate faculty at George Washington University. She has made sure the program has many connections, as well as jobs readily available for students upon graduation. Since our Real Estate Club is very active in the community, we are able to give students the opportunity to network with firms who are actively seeking interns, analysts, and full-time employees. Since I am not from Charleston, engaging in the Real Estate program was advantageous as I was able to grow my network with the help of staff and faculty. We have resources including the Student Success Center, which is a career center solely dedicated to business students. The SSC offers a resume review, advising, mock interviews, and many more opportunities to help us grow as business professionals. We also have a platform called Handshake which is where employers are able to post internships and full-time jobs, which makes it very simple to apply.
The College of Charleston Real Estate Club
Our Real Estate Club is very active in the community. Through COVID-19, we have been able to hold virtual events that typically have 30-50 participants. We make sure to hold a variety of events, including a diverse group of professionals, so we are able to reach a very broad audience. Our events range from guest speakers to panelists to speed networking to virtual tours and much more. We often collaborate with the Finance Club or the Women in Business Club to get more participants and engagement at our events. This past Fall 2020, we had a panel of young Alumni from the College which gives students an opportunity to network and engage themselves with professionals who were in our shoes not too long ago.
Before the pandemic, the Real Estate Club at CofC had many events. The following descriptions are from an article on student involvement at CofC:
Panama Canal Summer Study Abroad Trip: A week-long study of real estate and global logistics in the country of Panama with an emphasis on the canal expansion and its impact on global trade.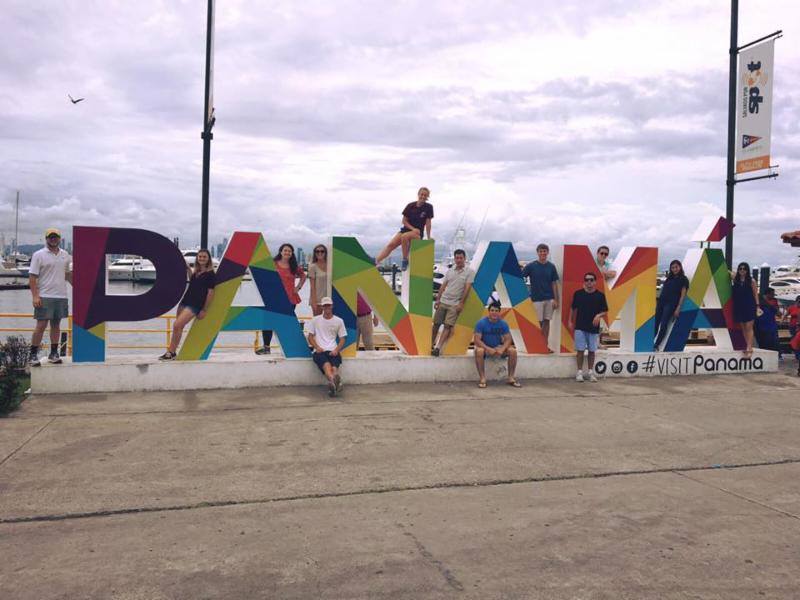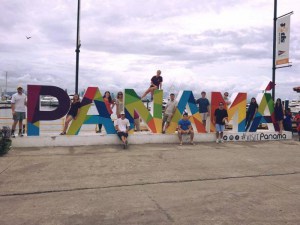 Speed Career Workshop Event: Students sit down one-on-one with a variety of industry professionals for a chance to practice interview skills, seek career advice, interview for jobs and internships, and learn how to network. This is a favorite event by far because students have the ability to meet with a myriad of professionals in one evening, an opportunity that does not come around often. Of course, the appetizers and fun raffle prizes might also be a part of this annual event's success.
Awards Reception and Angel Oak Ceremony: Every spring real estate students are invited to a fancy ceremony in the Alumni Hall in Randolph Hall to join in celebration of our outstanding students and their achievements. This white tablecloth event features a catered reception following a ceremony full of honorary speakers and rituals. Graduating CCIM scholars, CID scholars, and departmental academic awards are all honored. During the ceremony, the new Alpha Sigma Gamma class is inducted under the traditional rituals.
Guest Speakers: Twice a month, the CofC Real Estate Club reaches out to our mentors in the community from near and far to speak to our students in regards to their career, path to success, and tips of the trade. These events prove to always prove to be full of insight and hands-on experience that can't be obtained in the classroom. Our guest speakers provide yet another networking opportunity with several connections that oftentimes lead to internships and job offers. We are so thankful to be supported by a wonderful community of involved professionals who are willing to share their time and knowledge.
CID luncheons: 10 students are awarded CID scholarships which includes free attendance at monthly CID luncheons. The luncheons provide further insight into a career in real estate and what is currently happening within the profession. This is also a wonderful opportunity for students to mingle with the professional community and network.
Social events: The CofC Real Estate Club holds at least one social event at the end of each semester as a send-off. Past events have included bowling and snacks at The Alley, a hotel tour, and dinner at Hom.
The Charleston Real Estate Community
The real estate community in Charleston, SC is very helpful in getting students involved. We recently became a CCIM affiliated program which gives us all the CCIM resources and allows students to test out of CCIM-101. Another really unique aspect of our program is when you graduate with the CREF Major, you are able to skip the South Carolina Salesperson exam and take the South Carolinas Brokers exam. This gives students the opportunity to open their own brokerage firms and look more marketable to firms. Luckily, we are able to offer a number of professionals and firms that want to help out and give back to our CREF students. We are currently working on putting together board members, but with COVID-19, that has been put on hold. The College of Charleston, as well as many foundations, offers a number of scholarships to students. The opportunities and resources are endless as a Commercial Real Estate Finance student at the College of Charleston and I am excited to implement what I learned as a CREF student in the commercial real estate world.
Courses
Principles of Real Estate – REAL 310: This course is the first course in the Commercial Real Estate Finance major designed to go over the legal, financial, economic, and marketing concepts related to real estate. Topics include property rights, property ownership, financing, brokerage, and property evaluation. Essentially, this course serves an introduction to the field of real estate and provides an overview of many concepts within that field.
Professor: Ken Soyeh
Real Estate Market Analysis – REAL 376: This course is designed to teach students how to study real estate markets by introducing a comprehensive approach for commercial and residential projects. At the micro-level, this approach accommodates feasibility studies, site selection proposals, as well as the highest and best use analysis. At the macro level, skills are introduced to students to forecast market direction in real estate.
Professor: Elaine Worzala
Real Estate Finance – FINC 403: This course presents the fundamental concepts of real estate finance. The course provides a framework for understanding the flow of funds into the various real estate markets and how financing costs can be calculated and evaluated. The course will provide students with practical knowledge of various financing options, their costs and benefits, and provide an introduction to the financial analysis of real estate investments.
Professor: Mark Buono
Real Estate Valuation Analysis – REAL 390: This course focuses on the theory and practice of property valuation. Students are introduced to the fundamental valuation concepts and will gain experience by completing a real estate valuation of an income-producing property. Students will employ various real estate software and databases to complete their valuations.
Professor: Ken Soyeh
Real Estate Feasibility Analysis – REAL 490: This capstone course provides an opportunity for students to synthesize the knowledge gained in their previous business (Accounting, Finance, Marketing, Human Resources, Management and Operations Management) and real estate coursework to ascertain the feasibility of potential real estate development.
Professor: Ken Soyeh
The Wonderful World of Real Estate According to King St – FYSE 115: This course will introduce students to the multi-faceted nature of the real estate industry. King Street will be our case study. We will explore office, retail/restaurant, industrial, residential, hospitality, and public spaces. In an incredible laboratory, students will go out in the field to experience the marketplace and we will bring professionals into the classroom. Students will be able to see first-hand the variety of real estate that is located in an urban environment and the professionals will expose students to the many different career paths that are intimately involved with this discipline including business, law, historic preservation, public policy, politics, urban studies, environmental sciences, and arts management.
Professor: Ken Soyeh
At a Glance – Charleston School of Business
Location: 66 George St, Charleston, SC 29424
Dean: Alan T. Shao
Phone:(843) 953-8112
Class Size: 9,895
Female Students: 54%
Browse Other Undergraduate Real Estate Profiles
---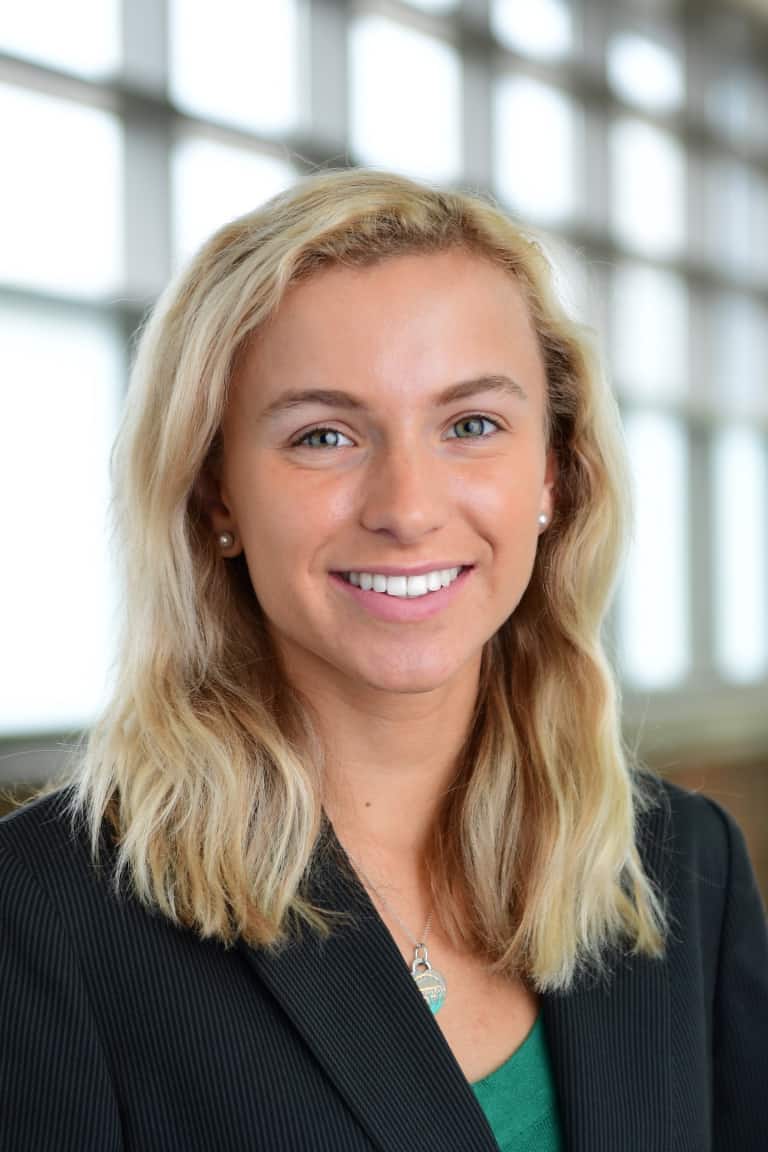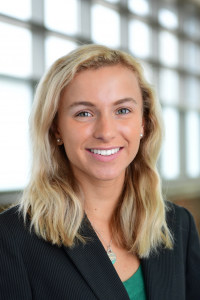 About Chloe Heiligenstein: My name is Chloe Heiligenstein and I will be graduating in May 2021. I am currently a Commercial Real Estate Finance major and will be pursuing a career in industrial brokerage. I was fortunate to get very involved with the Carter Real Estate Program my sophomore year by working as a Student Employee under the Director of the Center. I have also held multiple internships during my time at the College of Charleston including Radekopf & Associates, Belk Lucy, and Colliers International. Interning gave me the opportunity to see all sides of brokerage, which is ultimately how I decided I want to pursue industrial brokerage. Currently, I am an intern at Colliers International and will continue on with them as a full-time Associate upon graduation on the Industrial team. I have been involved with the Real Estate Club since my freshman year and currently am serving as the President my senior year. During my time at the College of Charleston, I have been awarded the Asbill Real Estate Scholarship, Grant Eney Mayo Scholarship (a memorial scholarship for a past CRE student), the Mildred C. Hanson SIOR Scholarship, and the CREW Network Foundation Scholarship. I am extremely excited to begin my career in brokerage and continue to give back to the community, as well as stay involved with the College of Charleston.
---
https://www.adventuresincre.com/wp-content/uploads/2020/12/College-of-Charleston.jpg
334
500
A.CRE
https://www.adventuresincre.com/wp-content/uploads/2022/04/logo-transparent-black-e1649023554691.png
A.CRE
2021-01-15 08:39:14
2022-06-28 12:28:58
College of Charleston – Undergraduate Real Estate Profile