Graduate Real Estate Series: Columbia University MS.RED (Updated 2.2.2019)
The Columbia University Master of Science of Real Estate Development (MS.RED) program is an intensive, three term (one year) graduate program in real estate offered through Columbia University's highly ranked Graduate School of Architecture, Planning, and Preservation. The program leverages its location in one of the great cities of the world, New York City, to teach its students three core tenets of urban real estate development: "the financial, the physical, and the legal".
Note: In collaboration with an existing Columbia MSRED student, this profile has been updated as of February 2019.
In this post, the first in our original six-part series on graduate real estate programs in the United States, I'll explore in-depth the Columbia MS.RED, its students, its curriculum, its admissions process, and whether this prestigious graduate real estate program is right for you.
---
Description
College: Columbia Graduate School of Architecture, Planning, and Preservation (GSAPP)
Program Name: Columbia Real Estate Development Program
Location: 1172 Amsterdam Avenue, New York, NY 10027
Year Established: 1985
Program History: Not available
Program Director: Patrice Derrington (since 2015)
Rankings:
Degree(s) Offered: Master of Science of Real Estate Development (MS.RED)
Dual Degree(s) Offered?: Yes
M.S. in Urban Planning and M.S. in Real Estate Development
M.S. in Historic Preservation and M.S. in Real Estate Development
No dual MBA and MS.RED
Program Length: Three terms/one year (Summer Term + Fall Term + Spring Term)
Program Website:  www.arch.columbia.edu

---
Cost and Financial Aid
Tuition: $28,470 per term; three term program = $85,410 excluding living expenses and books
Cost of Living Comparison: Using Numbeo's Cost of Living Comparison tool, I compared the cities where the six graduate real estate schools being profiled are located:
New York, NY, home of Columbia University, is the 3rd most expensive city in North America.
New York, NY is 20% more expensive than Boston, MA (MIT is in Cambridge, MA, across the Charles River from Boston)
New York, NY is 17% more expensive than Washington DC (Johns Hopkins' full-time real estate program is in Washington, DC; it also offers a part-time option in Baltimore, MD )
New York, NY is 61% more expensive than Ithaca, NY (Cornell University)
New York, NY is 37% more expensive than Los Angeles, CA (USC)
New York, NY is also the home of NYU's Schack Institute of Real Estate
Financial Aid Available?: Yes
Subsidized housing: about 1/3rd of students live in university subsidized housing
Need-based assistance: limited to US citizens and permanent residents; the average need-based award is $16,500
Merit-based fellowships: All applicants are eligible; no separate application is necessary; no details available on how many are awarded each year and the typical amount of the awards
Merit-based assistantships: Limited number of teaching and research assistantships offered each year; the assistantships provide up to half of tuition; summer term assistantships are rare; students typically apply after matriculation for fall/spring assistantships
Work Full-Time While Studying?: While not expressly prohibited, the schedule and load of coursework makes it impossible to work full-time; many students do however work part-time/intern during the school year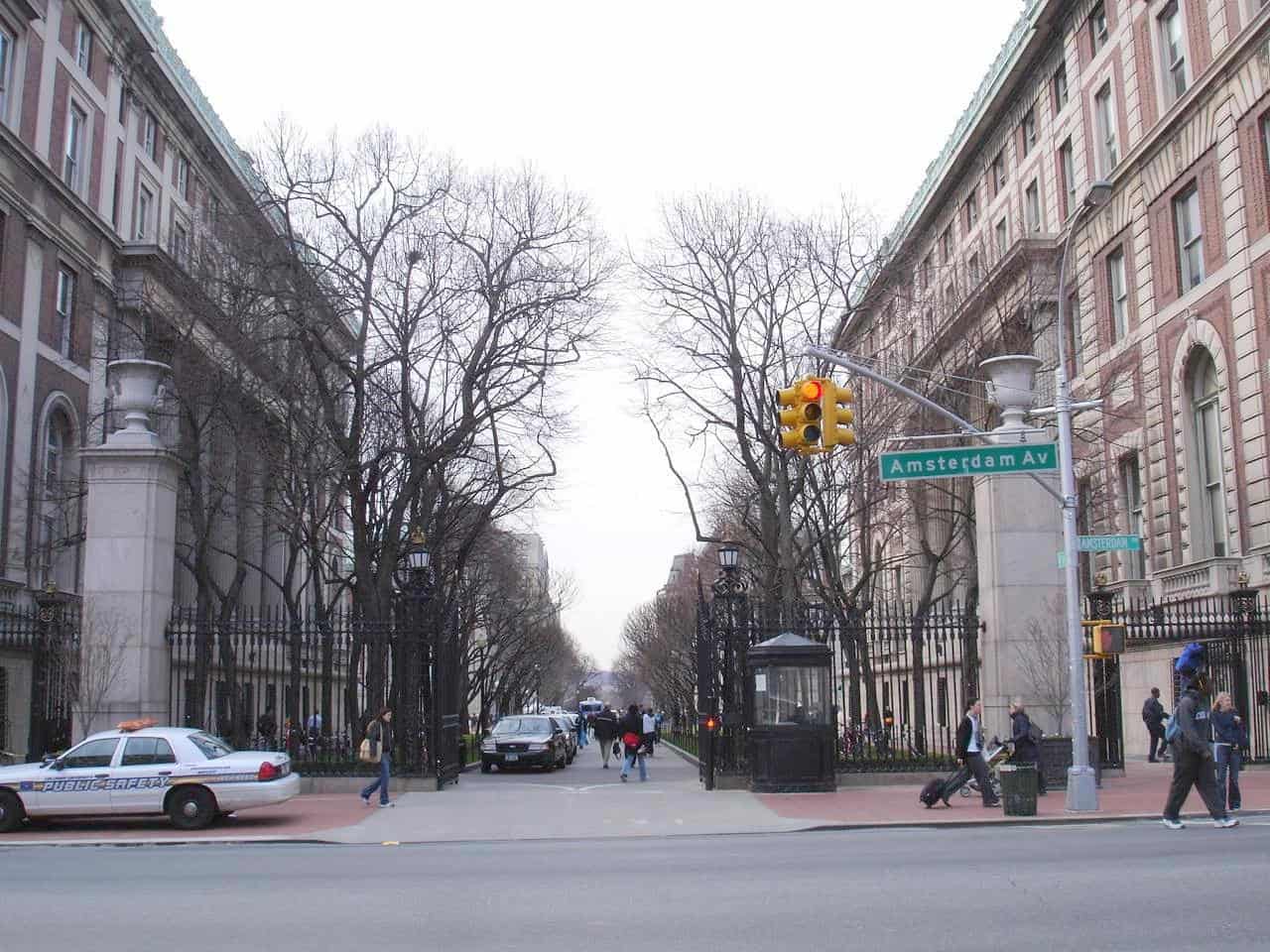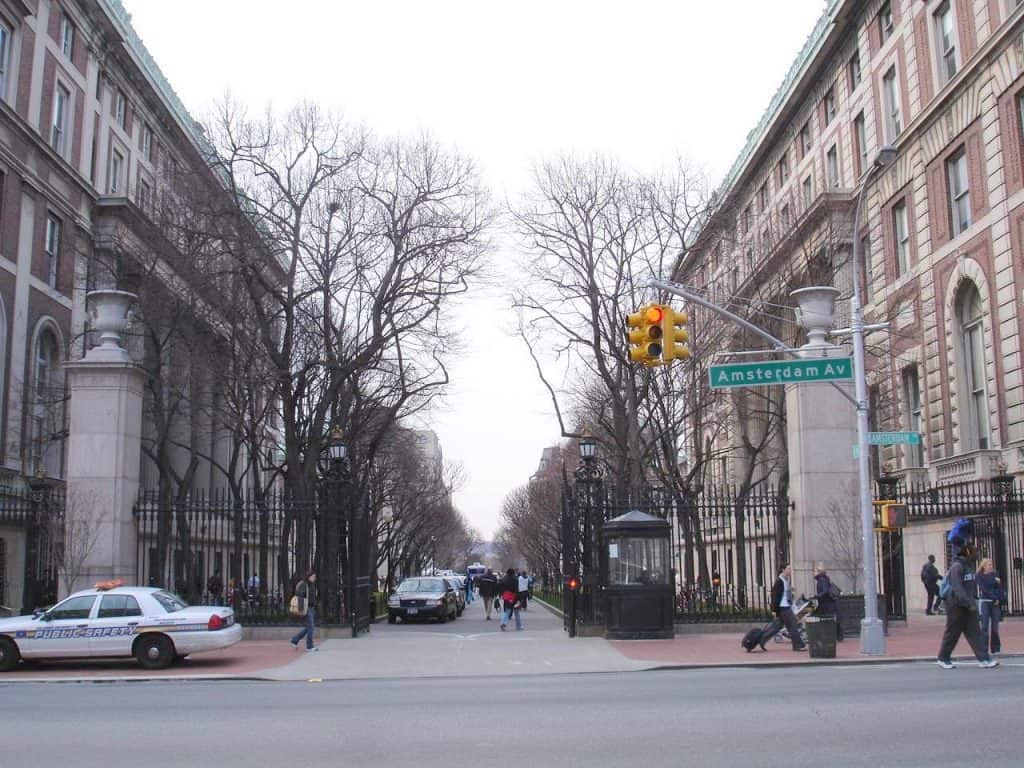 ---
Curriculum
Graduation Requirements: 30 core credits + 15 elective credits (approximately 15 credits per 12-week term)
First Term – Summer:
Real Estate Finance (3 credits)
Real Estate Finance tutorial (1.5 credits)
Construction Management and Technology (3 credits)
The Architecture of Development (1.5 credits)
Development Analysis: Urban Planning (1.5 credits)
Real Estate Market Analysis (1.5 credits)
Pre-Development Analysis (1.5 credits)
Electives (1.5 – 4.5 credits)
Second Term – Fall:
Real Estate Finance II, (3 credits)
Real Estate Finance II tutorial, (0 credits)
Real Estate Law, (3 credits)
Underwriting (1.5 credits)
Lease Analysis and Financial Metrics (1.5 credits)
Value of Design (1.5 credits)
Third Term – Spring:
Real Estate Finance III: Capital Markets (3 credits)
Capstone: Development Case Studies, (3 credits)
Advanced Excel Skills (1.5 credits)
IT and the Real Estate Enterprise (1.5 credits) or PropTech (3 credits)
Concentrations Available?: No
Courses Available Outside of GSAPP School?: Yes
Students can take up to three credits cross-registration with other schools at Columbia University subject to certain requirements
A list of available courses for cross-registration comes out each term
Example Electives:
Advanced Construction Management
Advanced Excel Skills
Advanced Finance and Investing
Affordable Housing Development
Affordable Housing Finance
Alternative and Distressed Investments
Asset Management
Commercial Leasing
Corporate Finance
Development Financial Analysis
Distressed Investing
Global Markets
Hotel Transactions
Private Equity & Capital Raising
RE Capital Markets
RE Entrepreneurship
RE Transaction Law
Real Estate Investment Analysis
REIT Analysis
Retail Investing and Development
Tax Issues
The Art of the RFP
The Dealmaking Process
Underwriting I, Underwriting II
Urban Economics
Note on Electives: Within each term is a six or seven week "A" and "B" section. Almost every elective lasts for only one section of the term, whereas the required courses last the full 12 weeks. Rarely does an elective last the full 12 week term.
# of Full-time Real Estate Faculty: Information not available (one of my sources said he believes there are two or three full-time faculty, the rest adjunct)
Faculty: (see more details here)
Adam Feil
Brian Loughlin
Charles Brass
Charles Laven
Donald Sheets
Frank Gallinelli
Gary Fogg
Harold Bell
Jesse M. Keenan
Joshua Kahr
Karamjit Kalsi
Kate Ascher
Manish Srivastava
Marc Weidner
Martin Gold
Merrie Frankel
Michael Clark
Patrice Derrington
Richard Froehlich
Robert Paley
Roger Nussenblatt
Ryan Levasseur
Ryan Severino
Shawn Amsler
Stephen Pearlman
Vishaan Chakrabarti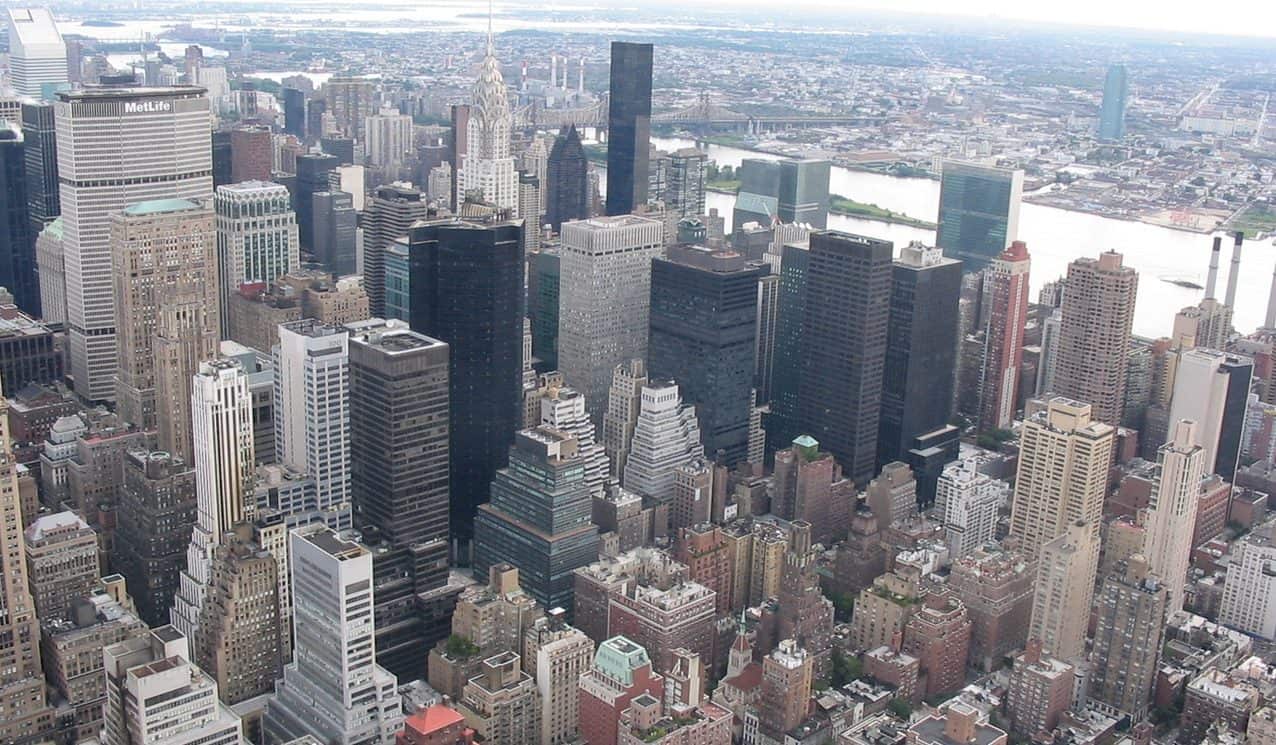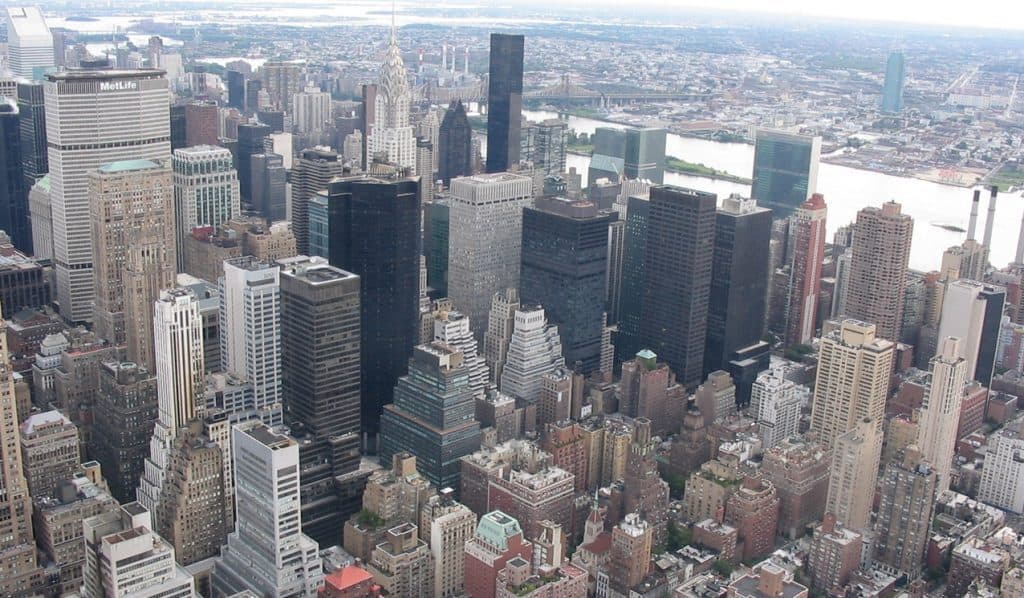 ---
Culture
Note: hard data was limited in this area. Much of the information below is anecdotal, provided to me by one current student and one recent graduate of the program as their best guess having attended the program.
Class Profile:
Size: 90 – 120 students
International (%): 30% – 40%
Female (%): 25%-30%
Avg. Age: Late 20s
Age Range: 22 – 40s
Avg. Years Work Experience: Varies greatly, but 3+ years is typical
Median GMAT: Both GMAT and GRE are accepted but no median GMAT information was available; best guess is in the 650-720 range,  scores typical of students at top business programs
Avg. Undergraduate GPA: Best guess is low to mid 3s, but no information was available other than anecdotal notes from sources
Pre-Grad School Industry: Many students are transitioning into real estate from other fields; one of my sources said his class came from approximately 1/3rd architecture background, 1/3rd finance or banking, and 1/3rd other disciplines
Extracurricular Activities:
Clubs: Various real estate related clubs are available to join. A full list can be found here.
Center for Urban Real Estate (CURE):

"CURE identifies, shares, and advocates solutions for a rapidly urbanizing world. The center offers GSAPP faculty and students a cross-disciplinary approach that integrates theory and practice to solve unique development problems"
Students can undertake independent research projects with CURE

Lunchbox Lecture Series: hosted by the RED Student Association, this weekly event provides real estate students at Columbia an opportunity to hear from and interface with real estate executives and industry thought leaders

Typically held every Monday
Notable speakers have included Marc Holliday, Marty Burger, and Mark McGoldrick
Companies recently represented at the event include Vornado, Silverstein Properties, SL Green, Thor Equities, Fortress Investment Group, Apollo, and Extell
An excellent opportunity to network with industry professionals and other real estate students at Columbia
Social Life:
Social Chairs: Students elect "social chairs" at the beginning of the year to plan group functions outside of class
How social are students?: How active and who MSRED students socialize with outside of class depends on a) whether the student is from NYC (i.e. already has a social network in the city), b) a student's personal initiative to engage with other students out of class, c) how close to campus the student lives, and d) how good the social chairs are at organizing activities
Types of Activities: Quote from one of my sources:
"Everyone is usually invited to people's birthday parties and such. There are always events for people to see each other, and there are always dinners being planned and nights out planned. Social chairs have arranged bar tabs, boat cruises around Manhattan, central park picnics, BBQ trips to Brooklyn, and a lot of the time stuff is planned from students aside from the social chairs too. It's a free for all and everyone loves being together because most students come to NYC without knowing anyone else here, so there is a lot of program bonding."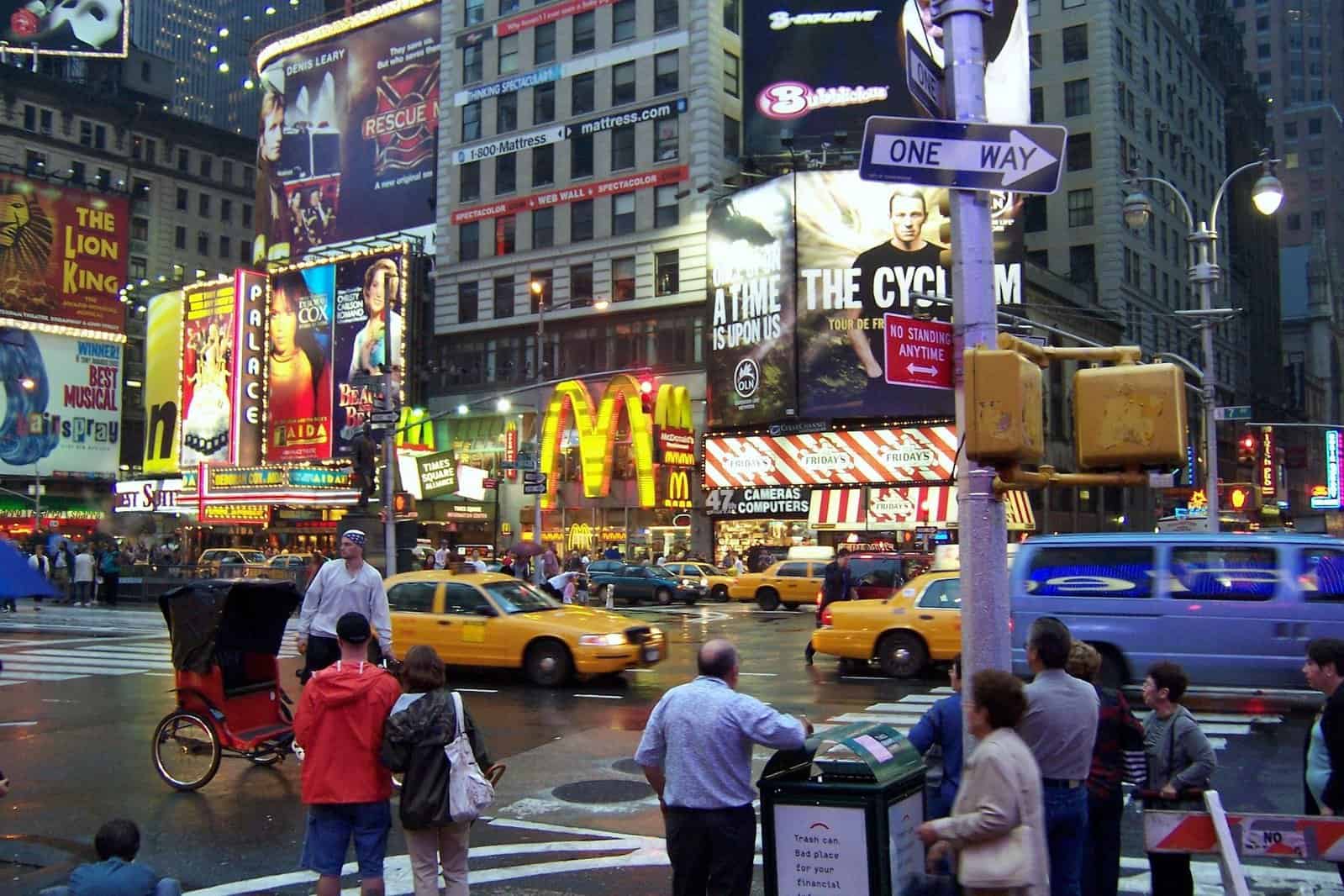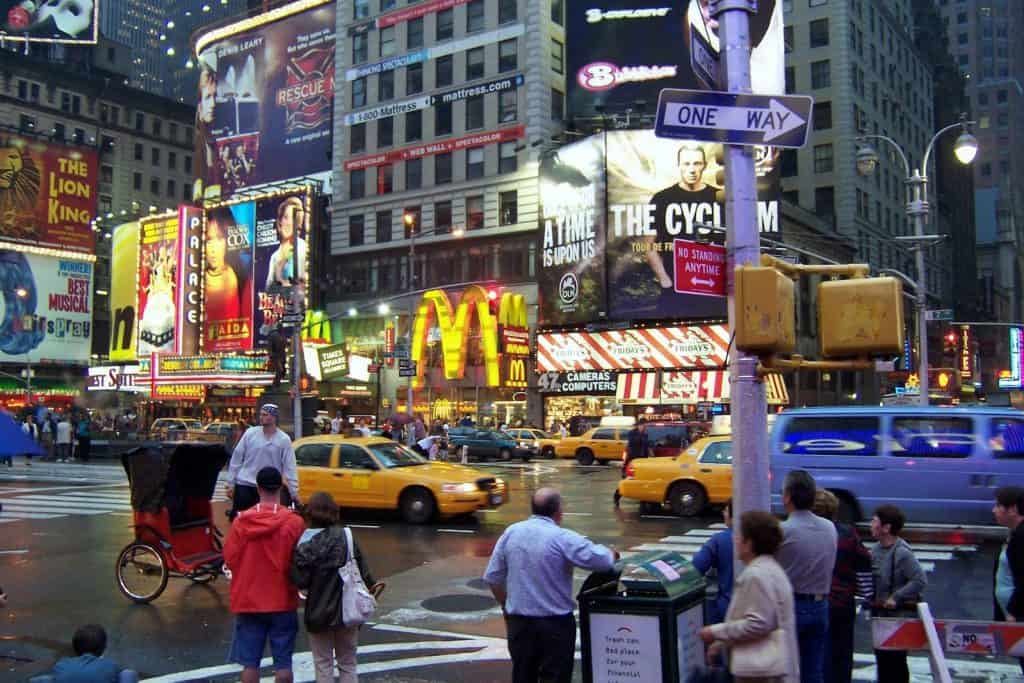 ---
Careers
Areas of Focus: A majority of graduates land jobs in development, but there is also a strong representation of MSRED grads in other areas of real estate (e.g. acquisition, finance, investment banking, private equity, affordable housing, consulting, and entrepreneurship).
Geographic Focus: The program is very NYC focused, and so it's not surprising that most domestic students decide to stay and work in New York. International students generally return to their home countries to work.
Career Service Offerings:
Full-time Real Estate Career Development Professional?: Yes
Career Programming: Speed networking with alumni, MSRED Alumni Mentorship Program, annual career fair (typically in February)
Internships: About half of students seek internships during the school year to bolster their resume and potentially lead to full-time employment. Here is a list of firms Columbia MSRED students have interned at:
AECOM
AIG International
APC Realty Advisors
Athena Group
AvalonBay Communities
Boston Properties
Brack Capital Real Estate
Browne Fino Davis
Carlyle Group
CIM Group
Citigroup Alternative Invsts.
Crescent Heights
CRG Realty Capital
Cushman & Wakefield
DDG Partners
Deutsche Bank Realty
Edward J. Minskoff Realty
Empire State Dev. Corp.
Ernst & Young
Forest City Ratner
Fortress Investment Group
GE Capital Asset Mgmt.
Goldman Sachs/UIG
Hudson Companies
JP Morgan Asset Management
L+M
LCOR Developers
Mayor's Office of Operations
Millstein Bros. Realty
Moody's Investor Services
Mount Kellet
NYC Economic Dev. Corp.
Procida Development
Related Companies
Sapir Organization
Setai Group
SHVO
Situs Companies
SL Green
Steelcase
The Gale Company
The Marketing Directors
Tishman Speyer
Tishman Urban Corp.
Tony Goldman
Trump Organization
Job Placement:
No formal job placement statistics are available for recent graduates of the MS.RED program, however GSAPP performed a survey in 2014 of all GSAPP alumni who graduated from 2009 – 2013. You can find these statistics here. I use some takeaways from this survey in my comments below:
Avg. Salary: 82 MS.RED graduates from 2009-2013 responded to the survey. Of those, 71% make more than $100,000 per year. However, of the seven MS.RED graduates from 2013 who responded, less than 50% (likely 3/7 but the data isn't granular enough to be certain) make more than $100,000. Based on this data, most likely the average graduate coming out of the program makes somewhere near $100,000 in his first year after graduation and then climbs above $100,000 in the second or third year after graduation. This is in line with research we've done on salaries in institutional real estate.
Placement Within Three Months of Graduation: No hard data available, but here's anecdotal information from a recent graduate:
"I found my current position about a month after graduation and started two months after graduation. A large majority find positions in the summer following graduation."
Types of Firms Hiring: Similar to those on list of internship firms
Position Titles: generally analyst and associate level positions; assistant project manager and project manager level positions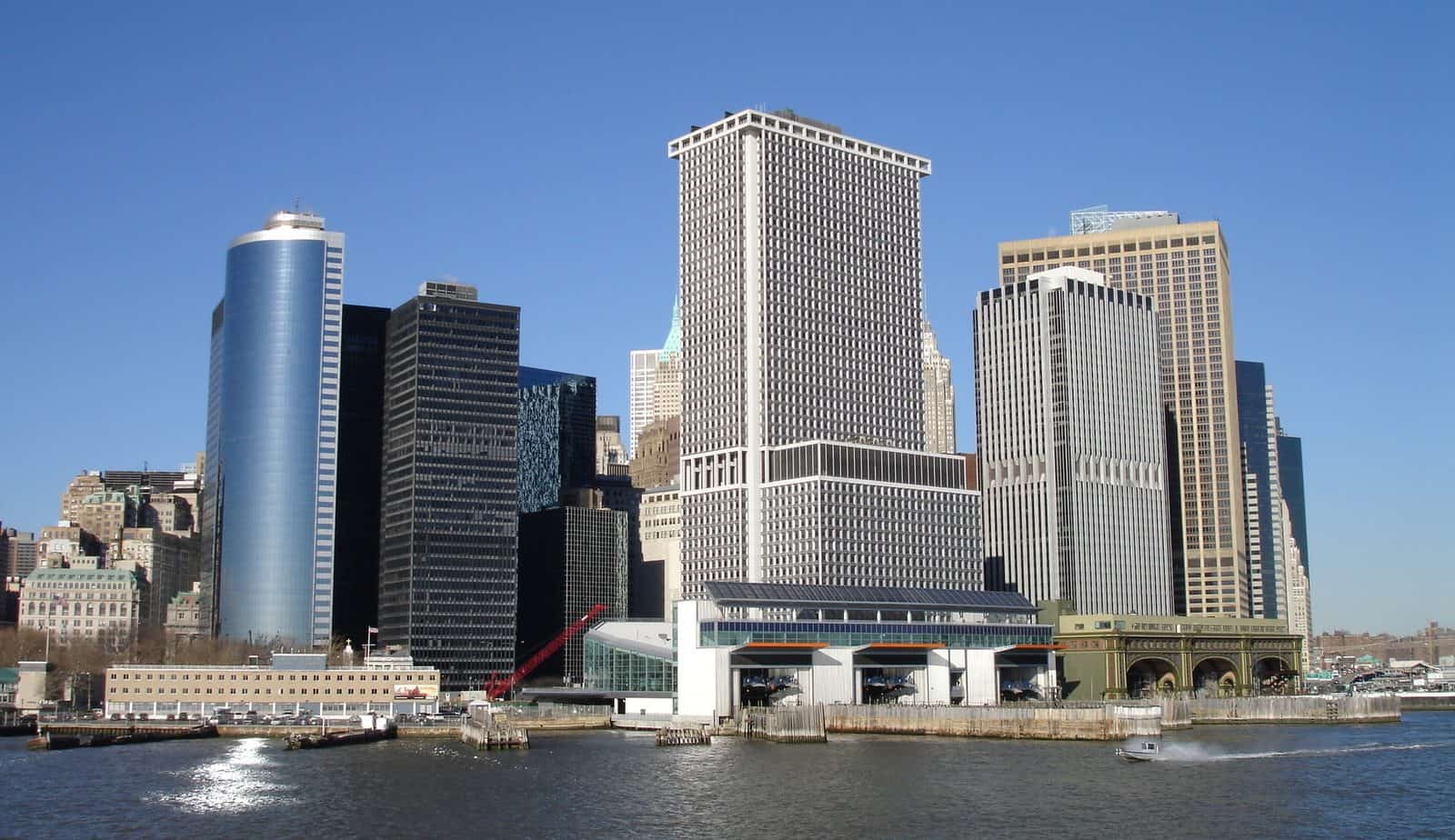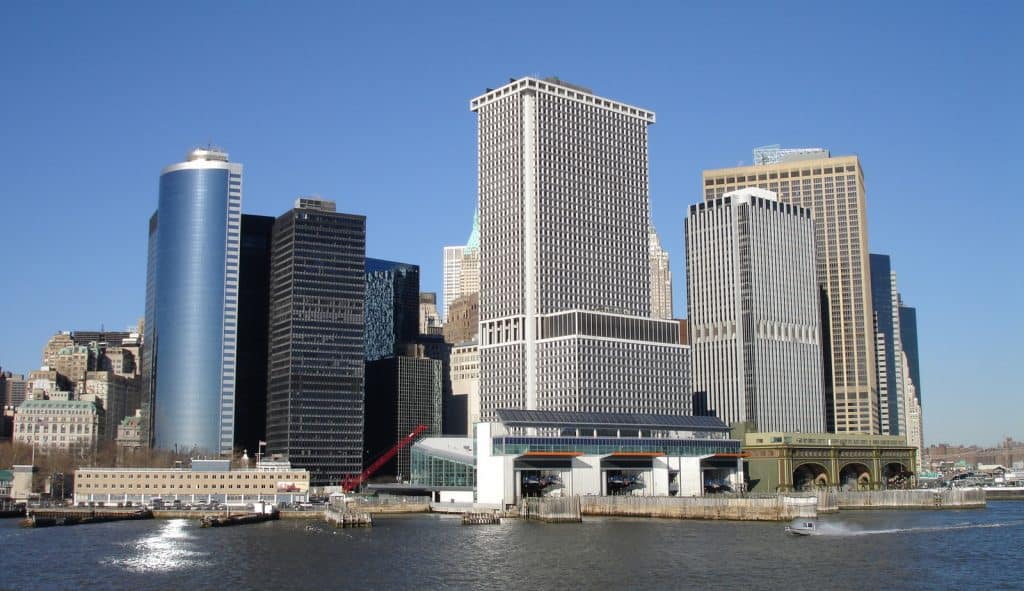 ---
Admissions
Admissions information is always subject to change, so you should confirm this information is still applicable by visiting the GSAPP's admissions page.
Pre-Requisites:
Undergraduate Degree: Must hold degree from an accredited college or university
Fields Considered: All fields considered. From GSAPP's website: "While graduate and professional academic preparation in development-related disciplines, such as architecture, finance, law, urban design, historic preservation, civil engineering, or urban planning is highly desirable it is not essential for admission to the program"
Work Experience: A minimum of two years prior work experience is recommended
Admissions Requirements:
Online application
$75.00 application fee
Three letters of recommendation
Scanned copies of official academic transcripts
Personal statement
Resume
GRE or GMAT
TOEFL (International students only)
Admissions Statistics:
Applicants: Not available
Acceptance Rate: Not available
Admission Schedule:
Admission Rounds: One
Application Deadline(s): January 15
Decision Letters Sent: Varies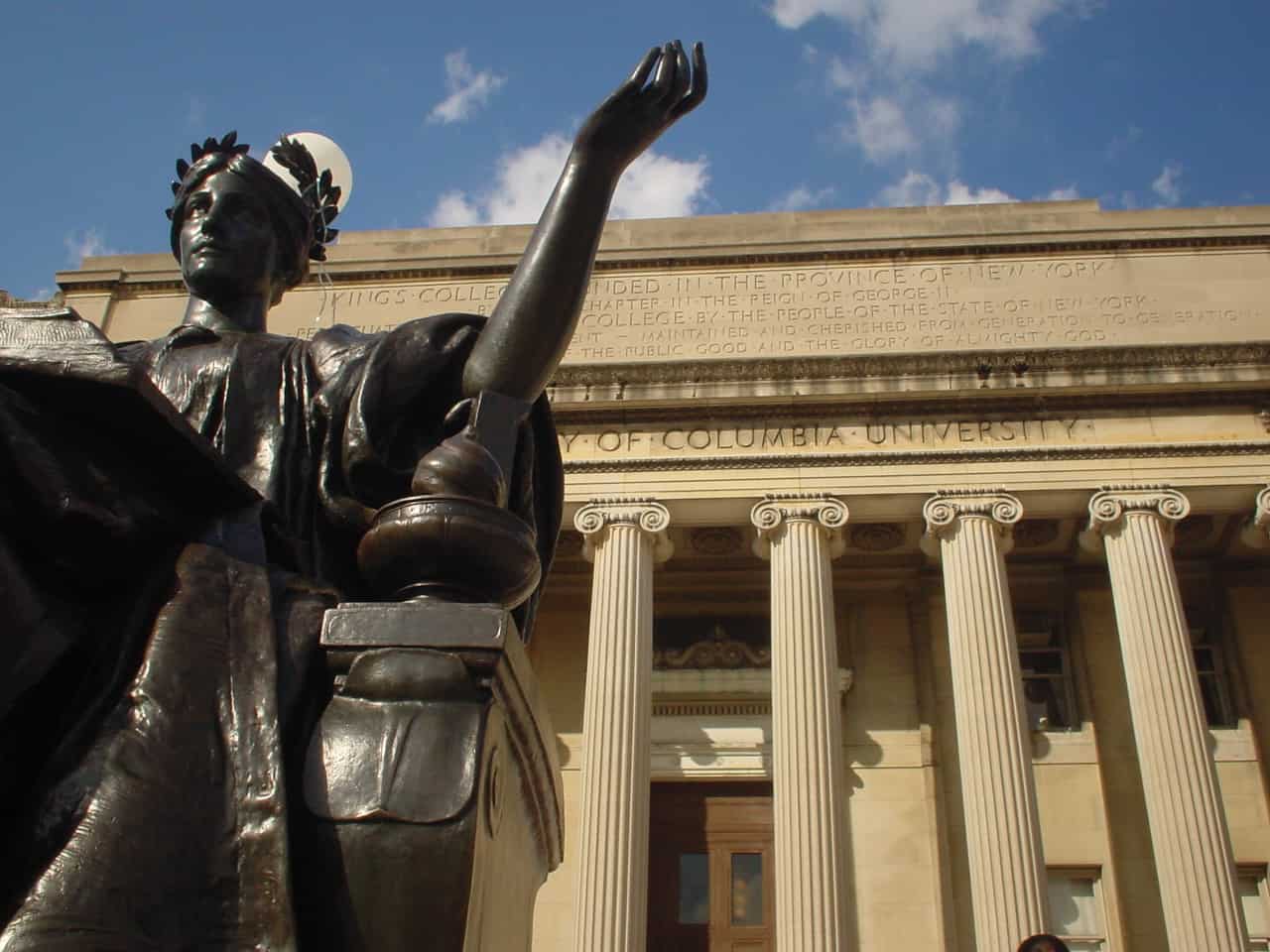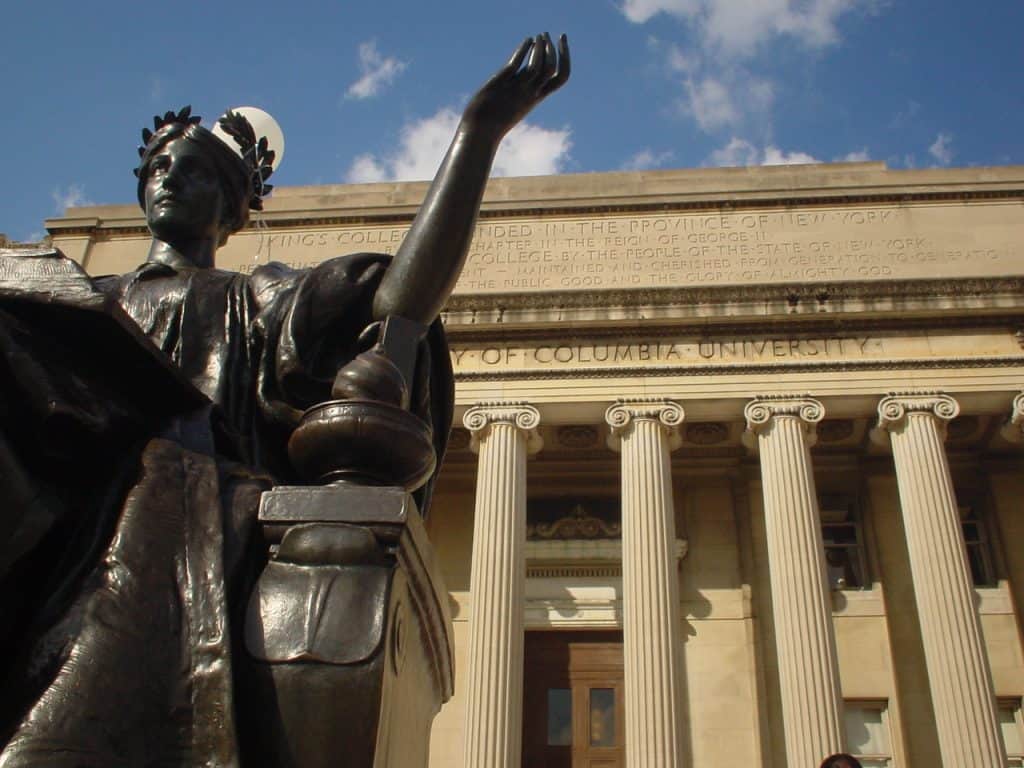 ---
Commentary
My goal has been to provide a fact-based profile of Columbia's MS.RED program. As such, I've been careful not to provide much commentary on the facts as they've been communicated. This last section, 'Commentary', deviates slightly from that goal but only in so much as it's necessary to take the comments provided me by one current MS.RED student and one recent graduate and communicate their thoughts on the program's strengths and what it takes to get admitted to the program.
Strengths (per my sources):
New York Location.

If you're wanting to work in New York real estate, it's hard to argue that you could go wrong with the Columbia MS.RED. Most students graduate and stay in NYC, which means the program boasts a large alumni contingent in the city ready and willing to help existing students find jobs there. Additionally, many of the professors are active real estate professionals working in New York, which means what they teach is often directly related to what's happening in NYC real estate.

Development.

As one of my sources put it, "I can't compare to other MSRED programs, but my personal impression is that Columbia does a great job with development. It's a development program, in the architecture school, and there is a lot of emphasis on development within the classes and electives." That's not to say that development is the only direction one could go – the program certainly offers versatility – but it offers a strong development focus that sets it apart.

One Year Intensive Program.

This was a theme between both sources I communicated with. Both individuals liked that the program was short (one year) and intensive (45 credits over three semesters). While this is not unusual among graduate real estate programs (Cornell's Baker Program being the exception at two years), it's an attractive option for those who want to spend as little time as possible out of the work force.
Admission Advice (per my sources):
"Take night classes or a few courses on real estate finance at a local university (or online) and include that in the application."
"If you know how to use Excel, maybe send in a model demonstrating your ability to use it."
"Reach out to current students and/or alumni and network with them. I believe new applicants can list referrals of current students or alums."
"Have work experience."
---
Other Resources
My hope is that the school profiles, including this profile of the Columbia MS.RED can be living documents that are regularly updated as new information comes available. So if you have any additional information you think will improve this profile, please share it with me and I'll gladly add it to the profile. Also, undoubtedly there is inaccurate or incomplete information in this profile and so please let me know if you see something that needs correcting.
---
Browse Other Master In Real Estate Profiles
Read Other Profiles
Columbia MSRED | Cornell MPSRE | MIT MSRED | NYU MSRED & MSRE | Johns Hopkins MSREI | USC MRED | Harvard REBE | Texas A&M's MRE
https://www.adventuresincre.com/wp-content/uploads/2016/05/columbia-university-1462095-1.jpg
960
1280
A.CRE
https://www.adventuresincre.com/wp-content/uploads/2022/04/logo-transparent-black-e1649023554691.png
A.CRE
2019-02-02 22:00:34
2023-04-14 17:34:11
Graduate Real Estate Series: Columbia University MS.RED (Updated 2.2.2019)