Emory University – Undergraduate Real Estate Profile

Note from Michael: This profile is part of The A.CRE Undergraduate Real Estate Series highlighting some of the top undergraduate programs with robust opportunities to study and secure work in commercial real estate. Each profile has been written by a current or former student of the program and is written from their unique perspective on the school and its real estate offerings. A huge thanks to Zach Goldman for taking the time to write this profile of Emory University.
One of the qualities I value most is being open-minded. For this reason, as a 16-year-old beginning my college search, I was too afraid to go straight into a business program or business school within a university. I wanted to explore courses within different departments before making my decision.
Emory University provided me with the exact sort of flexibility I was looking for. The BBA curriculum at Emory's Goizueta Business School is distinctive through its three-phase structure. As a student possibly interested in attending the business school, you will first develop both broad knowledge and the capacity for reflective critical thinking through enrollment in liberal arts classes and a small selection of business school courses. It isn't until your second semester of sophomore year or first semester of junior year that you have to decide to matriculate in the BBA program. Once you enroll in the business school, during this second phase, you will receive world-class grounding in the key theories and practices in each of the functional areas of business through the BBA core curriculum. These core classes will help you in your decision on your major and secondary depth. This leads to the third phase where you will have the opportunity to develop one or several areas of expertise and to pursue your intellectual and professional passions through electives.
Location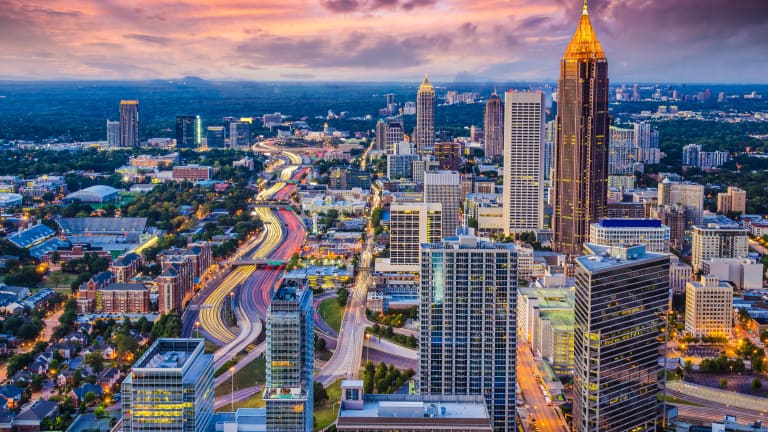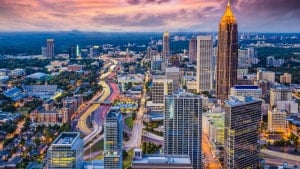 Goizueta's real estate program is unique due to its proximity to Atlanta, one of the largest real estate markets in the country. The professors have decades of real estate experience which they apply to classroom learning. Their networks are extensive and they frequently bring in guest speakers, some of the most accomplished real estate professionals, to give lectures on their specific specialties.
Student Organizations

Goizueta Real Estate Group
The BBA and MBA Real Estate Clubs merged to form the Goizueta Real Estate Group, an organization that looks to inform students on the commercial real estate industry. Through Goizueta staff, alumni, and the Atlanta real estate community, they provide seminars, guest speakers and networking opportunities to the group members. They also hold an annual Commercial Real Estate Social in Atlanta that is open to all students and alumni.
Goizueta Real Estate Private Equity Fund
The Goizueta Real Estate Private Equity Fund provides an opportunity for students to analyze investment opportunities for the real estate allocation of the Emory Endowment Fund. The organization was proposed in 2011 by 4 evening MBA students and was launched in 2014. It has been incredibly successful ever since, now holding over $300,000 in investments. The board analyzes Regulation D offerings, core and non-core real estate investment trusts (REITS). Students are divided into teams each semester to formulate an investment recommendation on a Regulation D offering or REIT they are assigned to analyze. They are taught how to value REITs and assess the end markets. The board brings guest speakers from REITs that are being analyzed to present their offering memorandums and share insight on the market.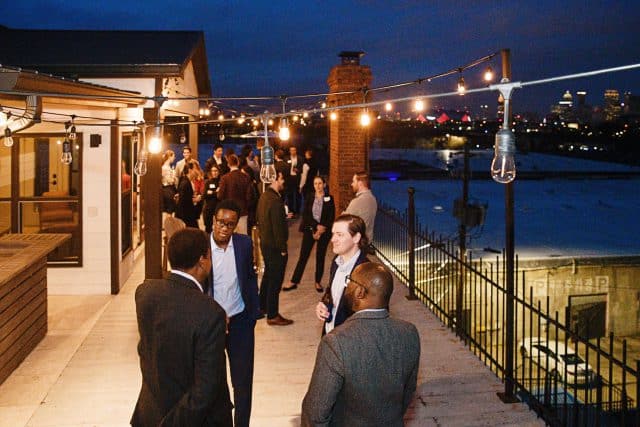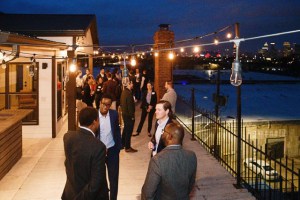 Case Com

petitions

Goizueta students are offered to participate in national case competitions. These competitions include the NAIOP School Challenge, CoreNet Academic Challenge, ARGUS Enterprise University Challenge, and ULI Hines Competition.
Alumni Network
Networking opportunities don't stop at graduation. Goizueta has an extremely supportive and close-knit alumni network. As an alumni, you can participate in the Atlanta GBS Real Estate alumni group, which sponsors educational and social events. Alumni who have moved to New York City and Washington, D.C. can benefit through their local Emory Real Estate Alumni Clubs. There is also a LinkedIn group that connects all Emory Alumni in Real Estate from across the globe.
---
Courses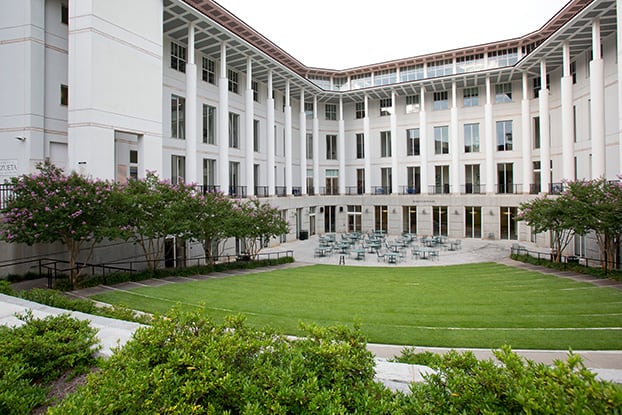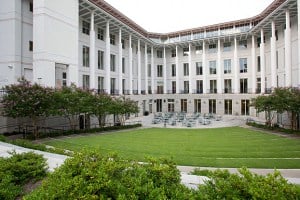 Another very cool aspect of the real estate program is that all of the undergrad courses offered are open to MBA students too. Goizueta places an emphasis on collaboration, so it is common to be put in group projects with graduate students who have 5+ years of full-time work experience. Since students have a wide range of experience and knowledge in real estate, the program prepares undergraduate students for the workforce, in that you will be thrown right into things.
GOIZUETA BBA CURRICULUM – REAL ESTATE SECONDARY DEPTH
Pre-Business Curriculum (Stage 1)
You are required to complete all pre-requisite courses prior to matriculating in the BBA Program, but it is acceptable to be enrolled in one or more of the pre-requisite courses in the semester that you submit your application.
All pre-business students must complete the following:
1) MATH 111 (Calculus I) OR AP or IB credit for Calculus
2) FIN 201 Business Economics OR ECON 101 Microeconomics OR AP Micro credit AND
ECON 112 Macroeconomics OR AP Macro credit OR IB credit for Economics (Higher Level)
3) ISOM 350 Data and Decision Analytics OR AP Statistics credit
4) ACT 210 Financial Accounting
5) One Continued Writing course in the College
Real Estate Electives (Stages 2 & 3)
All students wanting to receive a secondary depth in real estate are required to take Real Estate Finance and at least 2 real estate electives.
FIN 425 – Real Estate Finance
Prerequisite: FIN 320 Corporate Finance
This course covers the contemporary principles of valuation, acquisition, financing, and financial management of real property. Emphasis is on the analytical techniques of mortgage lending, valuation, tax factors, investor objectives, and trends in the industry.
FIN 482 – Real Estate Market Analysis
This course includes an introduction to the principles of real property analysis and use. Subjects include the nature of real estate and real property, fundamentals of real property law, public and private limits on the rights of ownership, principles of location theory, an introduction to legal documents, and an examination of the processes used to analyze the supply and demand for real estate. The course also explores demographic, technological, economic, and social trends that affect these real estate markets into the future. Techniques of spatial analysis are introduced.
FIN 486 – Real Estate Equity Investment
Prerequisites: FIN 320 Corporate Finance and FIN 425 Real Estate Finance
This course presents information on investment in and valuation of income-producing real estate, both in public company and direct property formats. It examines the relationship of project and entity valuation to various financial and performance metrics, sources and uses of capital, and management decisions. The course also focuses on different property sectors within the real estate industry along with the tools and resources available to conduct relative valuations.
FIN 488 – Real Estate Development & Investment
Prerequisites: FIN 320 Corporate Finance and FIN 425 Real Estate Finance
This course will present a comprehensive look at the real estate development process. The curriculum will lead the class through a staged development and introduce the various components and individuals involved in a project. The plan for the class is to supplement the teaching with a number of outside speakers from the real estate industry that specialize in specific aspects of the development process as well as respected real estate leaders from the industry.
FIN 489 – Advanced Real Estate Finance
Prerequisites: FIN 320 Corporate Finance and FIN 425 Real Estate Finance
This course provides for advanced application of theory and techniques for analysis of the equity position in real estate ownership utilizing readings and cases. It considers the impact of leverage, creative financing, and federal tax policies and concentrates on the evaluation of the basic productivity of real estate assets based on net cash flows. Particular attention is paid to the operation of the capital markets and portfolio theory.
FIN 495 – Distressed Investing
Prerequisite: FIN 320 Corporate Finance
The course surveys distressed investing with a focus on real estate. The course is divided into three modules. The first module covers the institutional structure of the distressed market and valuation techniques. The second module features a broad overview of distressed investing strategies across the capital structure and market segments. The third and final model provides an in-depth analysis of distressed investing techniques. Approximately fifty percent of the classes will have guest participants who will participate in an active debate with students.
Browse Other Undergraduate Real Estate Profiles
---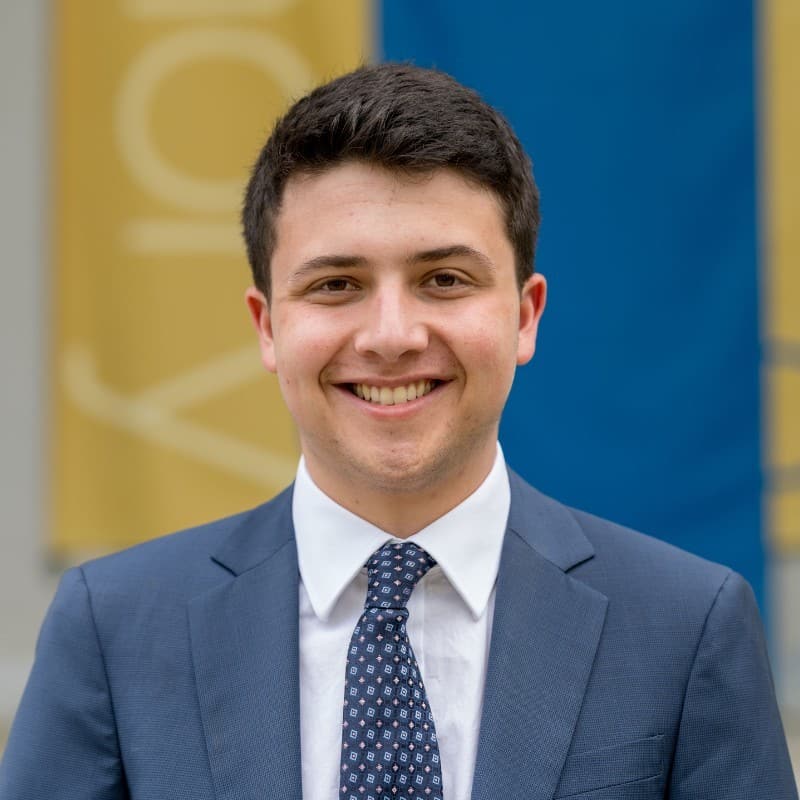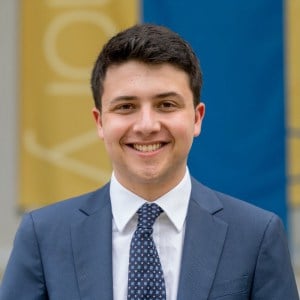 About Zach Goldman: Zach Goldman recently graduated from Emory University, Goizueta Business School with a major in Finance and a secondary depth in Real Estate. During college, he had internships with Brookfield Properties and Hospitality House, and had an externship with Shelter Rock Capital Group. Zach is actively searching for full-time roles in asset management, acquisitions, or capital markets.
https://www.adventuresincre.com/wp-content/uploads/2021/07/Emory_University_-_Administration_Building-scaled.jpg
1440
1920
A.CRE
https://www.adventuresincre.com/wp-content/uploads/2022/04/logo-transparent-black-e1649023554691.png
A.CRE
2021-07-29 07:00:46
2023-01-17 08:59:25
Emory University – Undergraduate Real Estate Profile