San Diego State University – Fowler College of Business – Undergraduate Real Estate Profile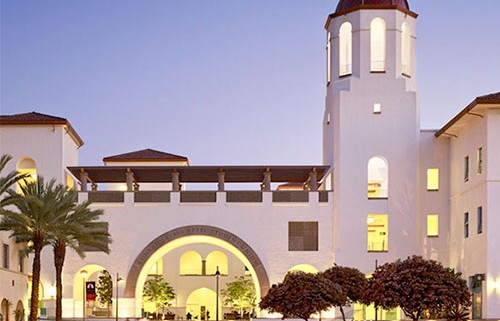 Note from Michael: This profile is part of The A.CRE Undergraduate Real Estate Series highlighting some of the top undergraduate programs with robust opportunities to study and secure work in commercial real estate. Each profile has been written by a current or former student of the program and is written from their unique perspective on the school and its real estate offerings. A huge thanks to Jake DuCharme for taking the time to write this profile of the San Diego State University.
Fowler College of Business at San Diego State University has a multitude of successful programs to choose from. The most attractive program to me when I was applying to schools was the Real Estate Major Program. Being from San Diego and wanting to pursue a career in CRE in San Diego after college, it was easy for me to make my decision on coming to SDSU. Through my research, I found that comparatively, SDSU's Real Estate alumni group is full of successful people who want to give resources directly back to students. Since the CRE Industry is one that typically acknowledges who you know before what you know, I decided to choose a school that can offer a uniquely personal and beneficial relationship with Alumni.
Fowler College of Business Curriculum
SDSU offers both an RE major and minor at the Fowler College of Business. Specifically, these are offered by the finance department. Our coursework includes a pre-major curriculum that all pre-business majors must complete before they are officially in the Fowler College of Business. The pre-major curriculum is structured to provide all SDSU pre-business students with basic business knowledge and to ensure that the Fowler College of Business is right for everyone, academically speaking. The pre-major coursework is: Financial Accounting, Managerial Accounting, Macroeconomics, Microeconomics, Business Law, Information Systems, Business Communication, Business Statistics, and Business Calculus. Once a 2.9 pre-major is achieved then you will be accepted to the Fowler College of Business where the fun classes start to take place! All business Majors have the same Business Administration coursework that includes fundamentals and introductions to Marketing, Finance, International Business, Ethical Decision Making in Business, and Supply Chain & Operations Management. The Real Estate Major specific coursework includes RE Principles, Law of Real Property, RE Finance, Theory of Real Property Value, RE Investment Analysis, and RE Development.
The Corky McMillin Center for Real Estate
The Real Estate Program at SDSU has been around since 1958. The Corky McMillin Center for Real Estate was established to "enhance the academic experience of real estate students who will become future real estate leaders, "(Fowler College of Business). The Center does much more than this though. It connects alumni with students. It provides educational workshops such as Excel bootcamps, CoStar and ARGUS training. It is the bridge between being a student and becoming a highly sought-after person of talent for any company looking to hire.
The Center also provides SDSU students with the premier opportunity of being on the annual NAIOP University Development Challenge. Every year, a 6-person team from SDSU, UCSD, and USD is tasked with developing/redeveloping a specific plot of land within San Diego. All teams compete to present to the RE community of San Diego why they think their development is the most profitable, most efficient, most sustainable, etc. Student teams collaborate with and are mentored by professionals in various aspects of RE throughout San Diego through January-April to do research on the site and the surrounding area in order to produce a written report full of comparables, renderings, financials, etc. to act as an investors pitch to the NAIOP judges. This hands-on development experience is one that former students claim to be their most effective educational experience at SDSU. To be able to have the final product in your back pocket while job searching gives an advantage to all students who have been a part of this unique competition.
SDSU Real Estate Society (RES)
Another notable group in the RE realm of SDSU is the Real Estate Society (RES) of SDSU. The Real Estate Society is a student-led organization that strives to connect its members with professionals as well as provide them with educational opportunities that the university simply does not. The Real Estate Society also accepts members from outside the RE Major / Minor program in hopes of giving opportunities and education to as many SDSU students as it can. Every other week there is a guest speaker from a real estate oriented company, whether it be commercial or small scale mom & pop
flip shops, who come in and discuss what they do and why it works for them, in hopes of inspiring students to pursue a career in a particular niche within the Real Estate Industry. Furthermore, on the following Friday, RES will conduct a case-study visit to a site somewhere in San Diego and do a walk through with someone who has a wealth of knowledge on the project, whether it be the developer, architect, broker, leasing agent, etc. The connections made and education learned through RES has been paramount to my academic career and in preparing for my professional career.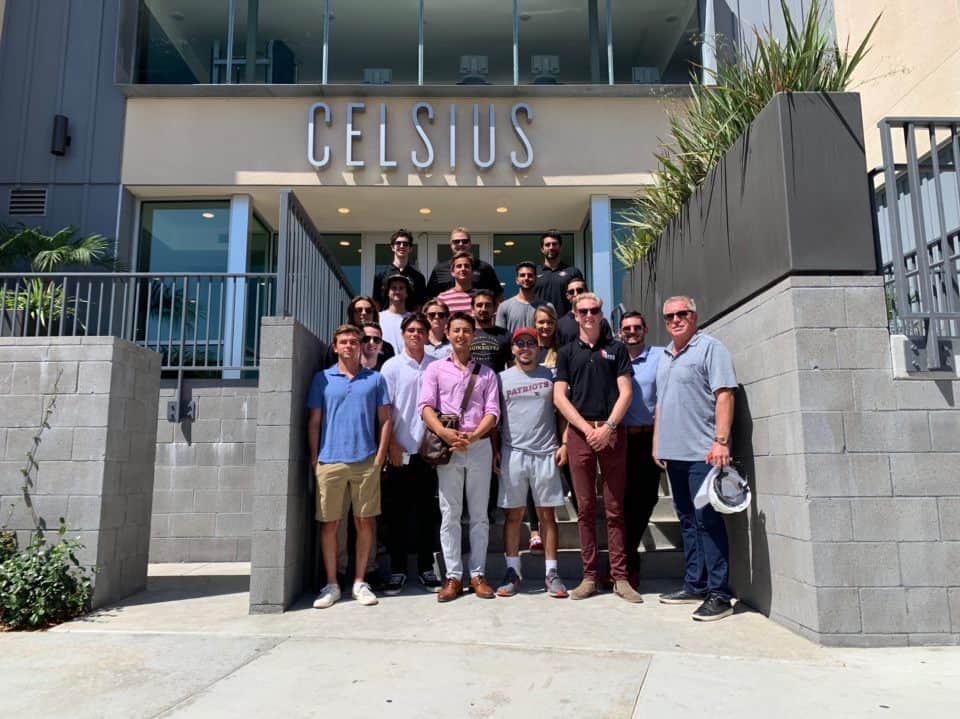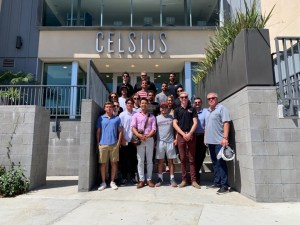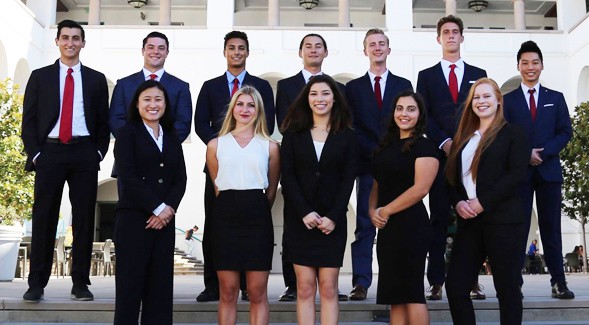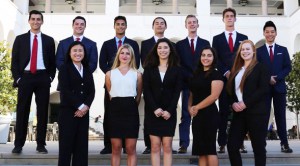 Course Offerings
Real Estate Principles
Fundamental operations of the real estate market. Principles of real property valuation, financing, law, investment, brokerage, management, and development.
Law of Real Property
Legal theory and practice of estates in land; landlord and tenant relationships; land transactions; mortgages and trust deeds; easements; land use; ownership rights in land; environmental law.
Professor: Matthew Lab
Principles of Residential Property Management
Roles and responsibilities of the residential property manager to include maintaining property, positioning properties to maximize investment return, and optimizing tenant relations and retention.
Professor: S. Wells
Real Estate Finance
Methods of financing real estate; sources of funds; governmental financial agencies; feasibility analysis for various types of properties.
Professor: Patrick Smith
Theory of Real Property Value
Introduction to theories of real property value. Techniques of value determination. Data analysis techniques.
Professor: Edward Pierzak
Real Estate Investment Analysis
Theories and methods of investment analysis applied to real estate. Integration of various aspects of real estate from the investors perspective. Use of computer models for investment decision making.
Professor: Edward Pierzak
Real Estate Development
Real estate development process. Fundamental real estate market behavior. Project level proforma and master schedule development. Project financing. Shifting priorities and perspectives in due diligence, entitlement, construction, closeout, leasing and occupancy phases. Case studies for multiple property types.
Professor: Anurag Mehrotra
See the full descriptions and more classes here.
At a Glance
Location: 5500 Campanile Dr, San Diego, CA 92182
Dean: Bruce A. Reinig
Phone: 619-594-5259
Email: [email protected]
International Students: 35%
Female Students: 46%
Browse Other Undergraduate Real Estate Profiles
---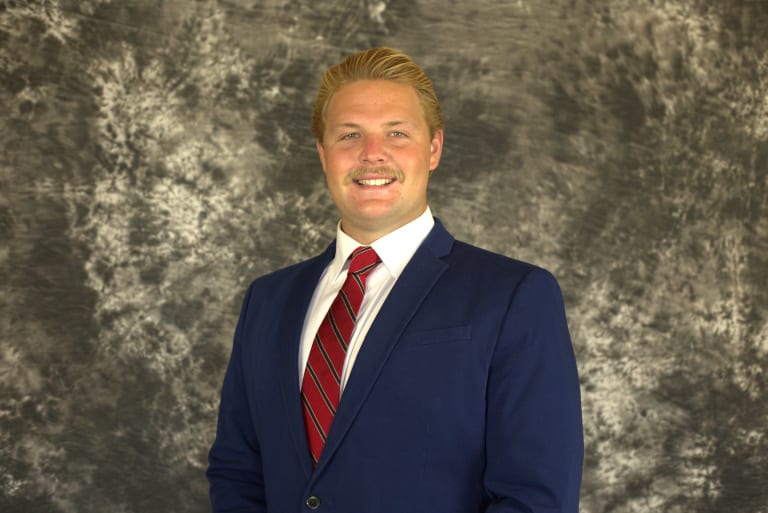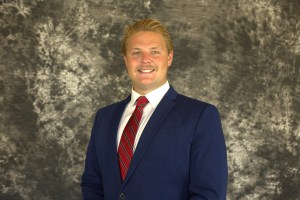 About Jake DuCharme: Jake DuCharme is pursuing a degree in Real Estate within the Fowler's School of Business and will be graduating in May 2022. Throughout Jakes childhood his mother worked within the real estate industry and inspired him to pursue a similar path. As a freshman at San Diego State Jake interned at Marcus and Millichap Capital Corporation under the Senior Managing Director Capital Markets, Chad O'Connor. During his sophomore year Jake had the opportunity to assist Debbie Ruane, Founder and Manager of Norwood Development Strategies. While working with a team of students he consulted with SDSU regarding the SDSU West project and the optimal use of land for affordable housing units and their beneficial financing strategies. During his junior year Jake was a team member on the 2021 NAIOP University Challenge. Jake collaborated with 5 seniors to compete against UCSD and USD Real Estate programs. Jake has been a member of The Real Estate Society since his freshman year and had the honor of serving as president throughout his junior year. Upon graduating from SDSU Jake plans to make San Diego home. His personal and professional connections, education, real estate, and business experience paired with his passion will allow him to expand his goals and grow his portfolio. In his free time Jake enjoys all that San Diego has to offer. Whether it's surfing, spearfishing, golfing or a quick trip to the mountains, Jake enjoys the outdoors. Jake also has an appreciation for all the new and long existing food experiences locally but enjoys the chance to explore life beyond Point Loma. While traveling globally, Jake has experienced exquisite cultures from around the world. Jake is an energetic self-starter with a desire to build and cultivate relationships while gaining experience, character, and networking opportunities in and industry he is passionate about.
---
https://www.adventuresincre.com/wp-content/uploads/2020/12/sdsu.jpg
500
500
A.CRE
https://www.adventuresincre.com/wp-content/uploads/2022/04/logo-transparent-black-e1649023554691.png
A.CRE
2021-02-10 07:00:55
2023-01-18 10:02:31
San Diego State University – Fowler College of Business – Undergraduate Real Estate Profile