Georgia State University – Undergraduate Real Estate Profile

Note from Michael: This profile is part of The A.CRE Undergraduate Real Estate Series highlighting some of the top undergraduate programs with robust opportunities to study and secure work in commercial real estate. Each profile has been written by a current or former student of the program and is written from their unique perspective on the school and its real estate offerings. A huge thanks to Alex Fisse and Will Long for taking the time to write this profile of Georgia State University.
Georgia State University is located in the heart of downtown Atlanta and provides education to more than 51,000 students. One of the school's most significant value add components is its proximity to business districts and the downtown "feel." I did not consider the on-campus clubs when applying to the University. However, shortly after arriving on campus, I found out which business clubs were available. Georgia State is relatively affordable and even more so since I live in the state. Georgia State also offers different scholarship programs for students who maintain a GPA above a certain threshold (HOPE and Zell Miller).
J. Mack Robinson College of Business
The J. Mack Robinson College of Business houses the real estate studies at Georgia State University. The three most common applications of the real estate program at GSU are a bachelor's degree in Real Estate, an MBA with a concentration in Real Estate, and a Masters of Science in Commercial Real Estate. Some undergraduate students double major in real estate with another related field like finance or economics. The undergraduate real estate degree focuses on real estate finance and mortgage banking, investment analysis, and real estate development. All business majors take prerequisites, including business law and ethics, communication, marketing, and management. The MBA with a concentration in Real Estate is designed to prepare individuals to manage firms' real estate interests in any industry. While the MBA program provides a broad understanding of business operations, the real estate concentration focuses on employing real estate assets to contribute to the firm's financial success.
Georgia State Deep Dive
In this video, we conducted an interview with current students at Georgia State University, Alex Fisse and Will Long. Alex and Will are deeply involved with the RE community at Georgia State and wrote this article. In this interview, we discuss the demographics, extra-curricular, courses, and more in the RE program at Georgia State. A huge thank you to Alex and Will for contributing their time and experience to help others better understand what Georgia State has to offer real estate students!
Georgia State Real Estate Club
The Commercial Real Estate Group (CREG) at Georgia State is a relatively new club but has been off to a fantastic start. This club was founded by a senior in the undergraduate real estate program, Alex Fisse. With the help of his board members, CREG intends to educate its members on the different aspects of the Commercial Real Estate industry and give its members the skills necessary to land a job of their choosing. To do this, CREG hosts guest speakers and panel events and participates in local development tours, and hosts technical workshops focused on financial modeling and interview prep. CREG events are open to any Georgia State students, and collaborations with other schools Real Estate clubs are in the works.
Georgia State has a unique opportunity in that it is so close to where many of the top commercial real estate companies have offices and do business. The fundamentals of the Real Estate market in Atlanta mean that the number of companies doing business in the city will grow, and more people will choose to live here. GSU is in the middle of that. There is an honorary board of the Real Estate department at Georgia State that consists of leaders of companies and the industry. This board provides opportunities to students through educational and networking events, industry panels, market outlooks, and its annual "views from the top" conference. While COVID has canceled many of these events or made them virtual, we as students experience that Georgia State's deep alumni network and faculty support us in our purpose as students and leaders.
Real Estate Society
The Real Estate Society is a secondary real estate club that focuses on mostly residential components of real estate. Its advisor is Jon Wiley and currently has around 80 members. This is the description on their website:
The Real Estate Society is an active organization that ultimately bridges the communication gap between real estate industry professionals and our top students here at Georgia State University seeking to start their careers. Our leaders and staff of the Real Estate Department and the organization have an extensive network rooted deep within the Atlanta real estate community and leverage these contacts to provide students unparalleled opportunities to network and build relationships.
In the beginning of each semester, there will be a Meet and Greet event held by the organization for…
1) Personal introductions of the executive board and students
2) Brainstorm the type of events the members would like to have
3) Share the upcoming tentative schedule for that semester
AREA GSU
AREA GSU is Atlanta's premier real estate resource, helping connect prospective graduates with real estate career opportunities and build an in­timate network of professionals within each facet of the field.
Course Offerings
Real Estate Principles
This course is a prerequisite to all senior courses in real estate. It introduces the student to the nature of real estate and the principles of real estate analysis and utilization. Subjects include the real estate commodity and real property; the legal instruments involved in real property transactions; market analysis and the determinants of real estate values; the appraisal process and valuation techniques; investment and financial analysis; public aspects of real estate planning and land utilization; and technological impacts such as the Internet.
Real Estate Development
This course covers the real estate development process focusing on the physical/design dimension. It examines building economy through review of design, construction, and analysis procedures such as the site suitability analysis, cost engineering, and life cycle-costing. The course considers the impact of technology and virtual economic arrangements on the form and design of physical structures and the function of changing technical and economic activities on space needs. Traditional and technical databases and resources such as the Internet are incorporated.
Real Estate Finance and Mortgage Banking
Principles and methods of financing real estate, sources of funds, types and contents of financing instruments, and the role of various financing institutions, both private and governmental, are covered in this course. The latest elec- tronic technology is incorporated wherever possible.
Real Estate Investment Analysis
In this course students apply investment principles and analytical techniques to decisions about real property. Emphasis is on the estimation of revenues, expenses, and risk/return relationships in investment valuation of real property, including yield rates and capitalization rates used in valuation as well as discounted cash flows. The effects of financing, income taxes, and entity selection upon investment performance are also considered. Students practice investment analysis using electronic technology.
Real Estate Analysis
This course focuses on the application of concepts learned in the courses in the real estate major. Students may analyze comprehensive cases, work on integrated projects, and study current issues in the real estate industry. Assignments will provide experience in critical thinking and problem solving using both mathematical analysis and writing with the support of appropriate technology.
Applied Real Estate Market Analysis
In this course students examine the processes used to analyze supply and demand in the real estate market. The course focuses on using research methodologies to define the scope of analysis; identify data needs; collect information from various sources, including on-line resources; and interpret the results. Applications to different property types are discussed. Current market trends are also examined.
Asset Management
This course provides the basic knowledge and skills in the area of management of real property. Factors affecting cash flows are examined as well as the impact of human behavior on the acquisition, holding, and disposition of properties. Topics may include property management, planning/control and marketing techniques, electronic database management and analysis, real estate brokerage and asset management techniques, negotiation, and e-commerce aspects of real estate asset management.
Real Estate Law
This course is designed to provide the business student with a background in the nature, sources, and basic principles of modern real estate law. Topics include real property law, sales transaction contracts, general agency law, deeds and titles, methods of transferring title to real estate, mortgages, liens, land use control, landlord/tenant relationships, and legal analysis through traditional and electronic databases.
At a Glance
Location: College of Business, 35 Broad St NW, Atlanta, GA 30303
Phone: (404) 413-2000
Dean: Richard D. Phillips
Class Size: 1400
Browse Other Undergraduate Real Estate Profiles
---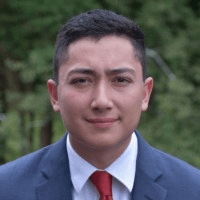 About Alex Fisse: Alex Fisse is a Senior Finance and Real Estate student at Georgia State University. He is the founder of the Commercial Real Estate Group. Upon graduation, he will work at Harrison Street as an Asset Management Analyst. Alex's prior internship experience includes a Summer Analyst at USAA Real Estate where he rotated between the acquisition and asset management groups as well as a Brokerage Intern at SVN.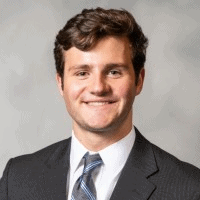 About Will Long: Will is a Junior Finance and Real Estate student at Georgia State University. He is one of the board members of the Commercial Real Estate Group. Will's prior experience includes property management for a local apartment owner/operator and an investments internship with Cortland Partners.
---
https://www.adventuresincre.com/wp-content/uploads/2020/12/gsu.jpeg
1280
1920
A.CRE
https://www.adventuresincre.com/wp-content/uploads/2022/04/logo-transparent-black-e1649023554691.png
A.CRE
2021-01-29 06:00:12
2023-01-18 10:03:06
Georgia State University – Undergraduate Real Estate Profile