The Massachusetts Institute of Technology's Master of Science in Real Estate Development (MSRED) program is an eleven (or 16) month graduate program in real estate offered through MIT's Center for Real Estate. Espousing MIT's motto: Mens et Manu ("mind and hand"), the MIT MSRED blends deep academic theory with practical application to educate the next generation of commercial real estate leaders.
In this post, the second in a six-part series on graduate real estate programs in the United States, I'll explore in-depth the MIT MSRED program, its students, its curriculum, its admissions process, and whether this prestigious graduate real estate program is right for you.
---
Description
College: MIT School of Architecture + Planning; Center for Real Estate
Program Name: MIT Master of Science in Real Estate Development
Location: 105 Massachusetts Avenue, Cambridge, MA 02139
Year Established: 1983
Program History: The MIT Center for Real Estate, together with the first-ever one year MSRED degree, were started in 1983 by Charles "Hank" Spaulding. Mr. Spaulding, who earned a bachelor's degree in civil engineering from MIT in 1951, was the co-founder of a prominent Boston development, brokerage, construction, property management and real estate advisory firm – Spaulding & Slye Corporation. From 1966 until his retirement in 1982, Mr. Spaulding led the company as president and later chairman. In 1983, recognizing a need for "a more informed professional practice in the global real estate industry", he founded the center and served as its first chairman until 1985.
Program Director: Albert Saiz
Rankings:
Degree(s) Offered: Master of Science of Real Estate Development (MSRED)
Dual Degree(s) Offered?: Yes, but applicants must apply to and gain admission from each program separately
Program Length: Two options available (the class is generally split about 50/50 between the two options)
Option 1: Three terms/11 months (Fall Term + Spring Term + Summer Thesis)
Option 2: Three terms/16 months (Fall Term + Spring Term + Summer Internship + Fall Thesis)
Program Website: https://mitcre.mit.edu/
---
Cost and Financial Aid
Tuition: In 2016 – 2017, the eleven month option is expected to cost $74,338 excluding living expenses and books; the 16 month option is expected to cost about $85,000
Cost of Living Comparison: Using Numbeo's Cost of Living Comparison tool, I compared the cities where the six graduate real estate schools being profiled are located:
Boston, MA (MIT is located across the Charles river from Boston in Cambridge, MA) is the 15th most expensive city in North America
Boston, MA, is 25% less expensive than New York, NY (Columbia and NYU)
Boston, MA, is 7% less expensive than Washington DC (Johns Hopkins' full-time real estate program is in Washington, DC; it also offers a part-time option in Baltimore, MD )
Boston, MA, is 22% more expensive than Ithaca, NY (Cornell University)
Boston, MA, is 9% more expensive than Los Angeles, CA (USC)
Financial Aid Available?: Yes
Subsidized housing: on-campus housing is significantly below market, and as a result many students choose to live on-campus
Fellowships are at the discretion of the funding source and are not necessarily offered on an annual basis. No separate application is typically required for fellowship consideration. Some fellowships require fellows to work on fellowship-specific projects (~10-15 hours per week) during their time at MIT. Example fellowships include:

Samuel Tak Lee Real Estate Entrepreneurship Fellowship – six fellows in class of 2016; award amount varies but estimated at $65,000 ($40,000 + $15,000 living stipend)
Prologis Fellowship – one student in class of 2016; $50,000 award with priority given to student with limited financial resources
Blake Eagle Fellowship – one to three fellows per year; award amount varies
William Wheaton Fellowship – need-based award
Thomas J. Geraghty Memorial Fellowship – $3,000 award
MIT/MSRED Public Sector Scholarship – partially student loan forgiveness program to encourage graduates to pursue public and non-profit sector careers (required separate application)
MIT/MSRED Minority Fellowship – $5,000 award
Heather Smith Memorial Fund – Up to $20,000 award
---
Curriculum
Graduation Requirements: Seven core courses + electives + thesis
Core Courses:
Real Estate Development Products
Real Estate Development Building Systems
Real Estate Development Studio: Complex Urban Projects
Real Estate Capital Markets
Thesis Prep
Concentrations Available?: Two "tracts" are available for MSRED students, development or finance; no formal concentration is available
Courses Available Outside of the Center for Real Estate?: Yes
Students can enroll in courses throughout MIT (including MIT Sloan) and at Harvard (including HBS)
Asked whether students are allowed to take courses outside of the Center for Real Estate, one student I reach out to said: "Absolutely encouraged. Open enrollment throughout MIT and Harvard. Hard part is fitting those classes in. Fall is especially packed with core classes." The 16 month option offers more flexibility in scheduling, thus allowing students to take advantage of non-Center for Real Estate course offerings
Example Electives:
Entrepreneurship in Construction and Real Estate Development
Mixed-Income Housing Development
Finance Theory I
Mortgage Securitization and Other Assets
International Housing Economics and Finance
Real Estate Ventures I: Negotiating Development-Phase Agreements
Real Estate Ventures II: Negotiating Leases, Financings & Restructurings
Leadership in Real Estate
Tools for Analysis: Design for Real Estate and Infrastructure Development
Field Work: Real Estate
Special Seminars: In addition to the elective courses, special seminars are held throughout the semester taught by visiting lecturers. These half semester seminars are led by real estate practitioners, and cover topics ranging from real estate investment banking to corporate real estate.
# of Full-time Real Estate Faculty: Information not available
Faculty: (see more details here)
Sarah Abrams
Jen Cookke
Dennis Frenchman
David Geltner
Christopher Gordon
John Kennedy
W.Tod McGrath
Peter Roth
Albert Saiz
Gloria Schuck
Kairos Shen
Walter Torous
Yanni Tsipis
William Wheaton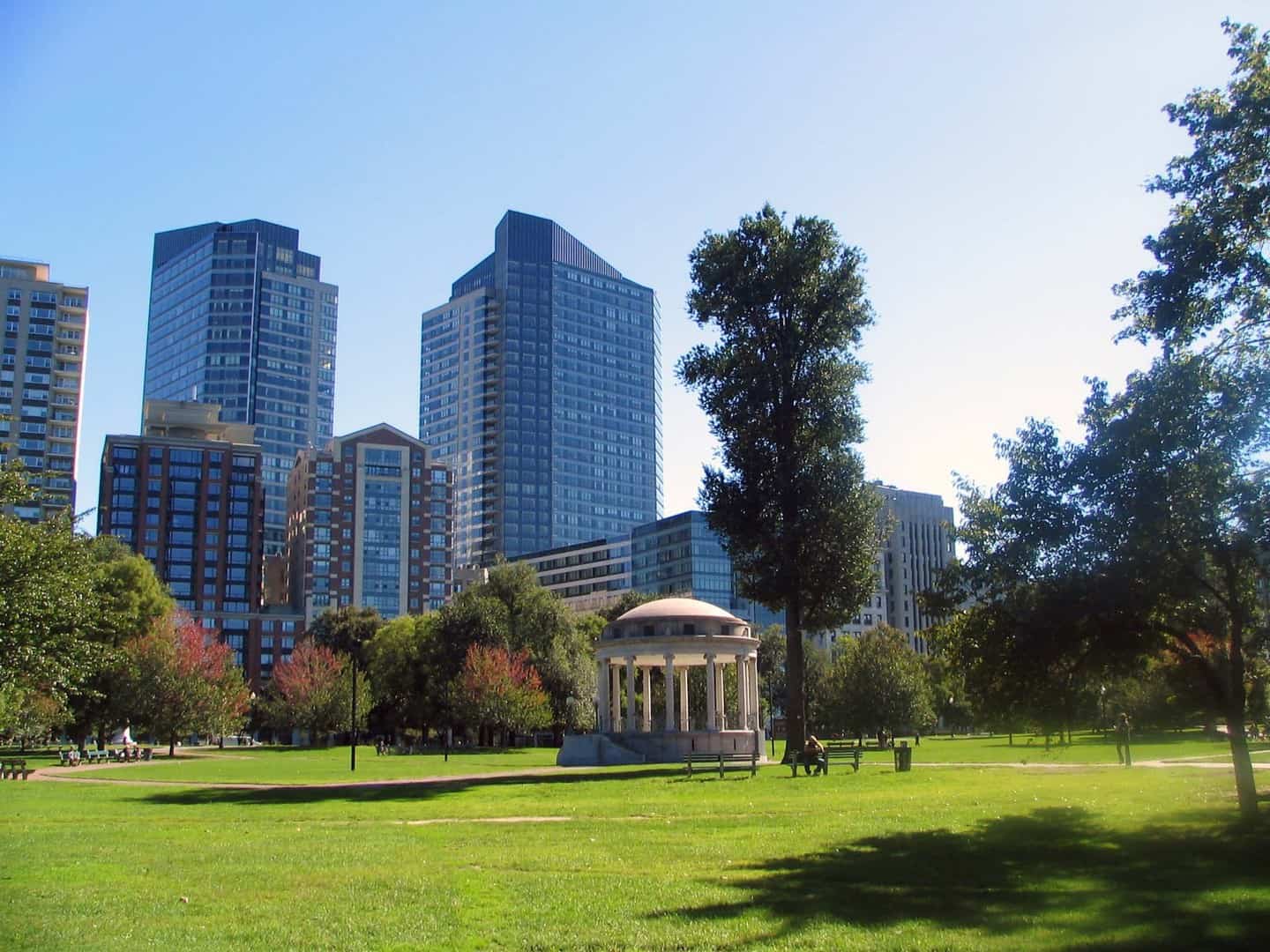 ---
Culture
Note: hard data was limited in this area. Much of the information below is anecdotal, provided to me by one current student and one recent graduate of the program as their best guess having attended the program.
Class Profile :
Size: 15 – 30 students; class of 2016 is ~25 students and target size is 25 – 30 students
International (%): About 50%
Female (%): 40% – 50%
Avg. Age: Late 20s (per program FAQ page: "Students are typically in their late twenties or early thirties.")
Age Range: Mid 20s to Mid 30s
Avg. Years Work Experience: 5+ years is typical (per program admissions page: "The Admissions Committee looks for highly qualified candidates who have an extensive amount of professional Real Estate work experience (minimum of 3-5 years)")
Median GMAT: Both GMAT and GRE are accepted but no specific median GMAT information was available; (per program FAQ page: "Average GMAT scores in recent years have ranged between 660-680 and average GRE scores range between 155-160 in recent years."); one of my sources was told that the program would like to keep average GMAT scores above 680
Avg. Undergraduate GPA: No information available
Pre-Grad School Fields: Architecture, planning, engineering, valuation, brokerage, research, law, development, and other real estate specific fields; (per one of my sources: pre-grad school work is "probably the biggest factor in admissions.")
Extracurricular Activities:
Partner Meetings: held on or near MITs campus, the Center's Annual Partner Meeting is a two day event for industry leaders and MIT researchers to discuss real estate issues and "bridge the gap between theory and practice."
Case Competition: nationally recognized real estate case competition organized by the MIT Center for Real Estate Alumni Association
Symposia: World Real Estate Forum, Real Disruption, semester-long speaker series hosted by the Center for Real Estate
Alumni Events for Students: Biannual alumni dinners in Boston, site tours, career events, in-class lectures, and other alumni-student events
Clubs: MSRED students are very active with the Sloan (MBA) Real Estate Club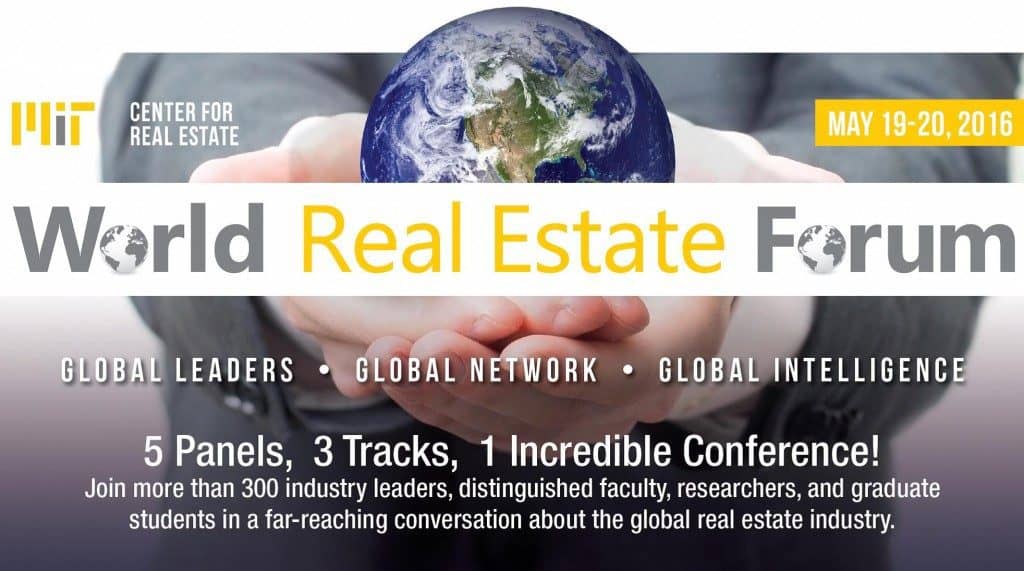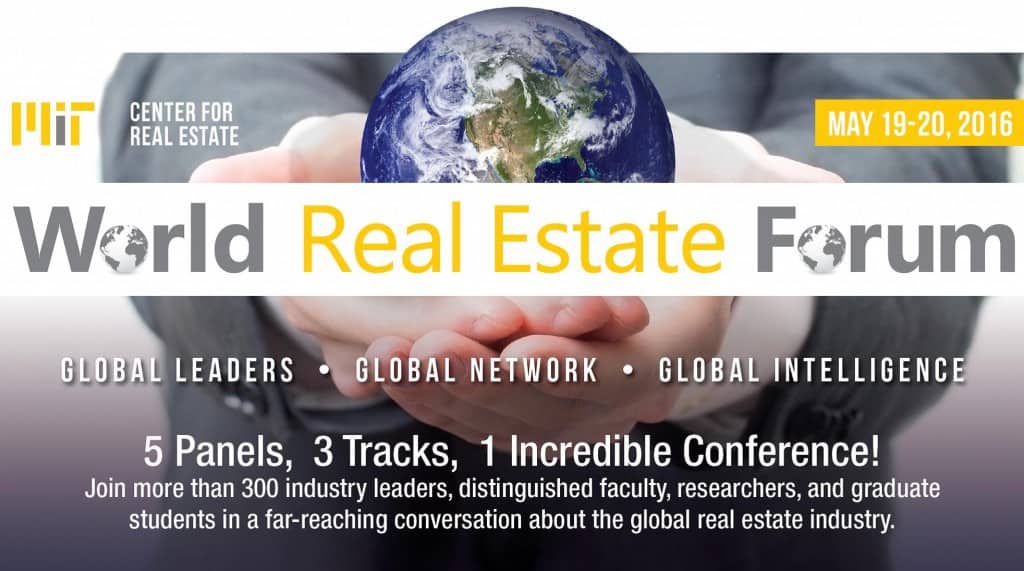 Social Life:
I wasn't able to find any specific programming around social life, but my sources had this to say about social life for MSRED students at MIT:
"We had an amazingly close class. Most students live on campus, but it's more enjoyable to live off campus in Boston. Everyone had their own experience, but because we take so many classes together, especially fall term, and we have numerous group projects, we get to know each other very well."
"There are a lot of optional social events, but with such a small class I think it depends a lot on the group chemistry. We've had great chemistry and do get together a lot outside of academia."
A lot of socializing occurs between MSRED students and MIT MBA students (Sloanies) interested in real estate, as well as between MSRED students and Urban Studies and Planning students
In terms of where students live, one of my sources had this to say:
"I think more of my classmates live on campus than in any other particular location. Obviously Boston/Cambridge is less expensive than NYC, but it's still not cheap, and on-campus housing is significantly below market. Other places people live are the Beacon Hill and Back Bay neighborhoods of Boston, as well as near Harvard and Porter Squares in Cambridge. There aren't any classmate/roommate pairings, simply because we didn't know each other before arriving. But, with so many of us living on campus, we are close enough all of the time."
---
Careers
Areas of Focus: Most students are making "career pivots", with the majority ending up working in either development or finance
Geographic Focus: No specific information was available, but per my sources most graduates end up in Boston and the alumni network skews Boston-centric
Career Service Offerings:
Full-time Real Estate Career Development Professional?: Yes, available two days a week
Career Programming: Individual counseling, networking events, externship offerings, industry presentations, alumni mentors, mock interviews, class resume book
Note: both of my sources stated that while the program offers career services, it isn't going to find you a job. One source said: "to secure a job, one has to be relatively proactive" while the other said: "a lot of opportunities do come through career services… But, if you want your dream job, you're going to have to find it and pursue it." As a rare commentary on my part (Spencer speaking here), I think this is the case with any graduate program you attend. Your school's name may help your resume float to the top quartile of the stack, but at the end of the day whether you get the interview or the job depends entirely on YOU.
Internships: Many students, in the period between fall and spring semester known as the January term or IAP, do a 4-week externship. Students who opt for the 16 month option also typically intern during the summer before their final semester. Other students work part-time in the spring.
Employers with whom students have done externships include Skanska Development, Hines, Conservatorio, Investbridge, among others.
Job Placement:
MIT discloses salary ranges for the 2011 through 2014 graduating classes (see here). A few key takeaways:
Avg. Salary: No average salary information was disclosed, but the post-MIT base salary range for the class of 2014 was $70,000 – $160,000; the salary ranges are congruent with recent real estate compensation data
Placement Within Three Months of Graduation: No hard data available, but per my sources typically "jobs are secured between April and into the summer" however, "the optionality of the 16 month tract sort of changes the dynamic and can delay the sense of urgency."
Types of Firms Hiring: See this list posted by the Center for Real Estate
Position Titles: generally associate, senior associate, or vice president level positions/titles
---
Admissions
Admissions information is always subject to change, so you should confirm this information is still applicable by visiting the program's admission page.
Pre-Requisites:
Undergraduate Degree: Must hold degree from an accredited college or university
Fields Considered: Fields specific to real estate (e.g. engineering, law, architecture, planning, economics, or business)
Work Experience: A minimum of three to five years of real estate work (per the program's admissions page: prospective students should possess: "substantial work experience in some area of the industry.")
Admissions Requirements (see checklist):
Online application
Application fee
Resume
Statement of Objectives
Three letters of recommendation
Official Academic Transcript(s)
GMAT/GRE Score
TOEFL (International students only)
Admissions Statistics (per FAQ):
Applicants: Average 130 – 150 applications per year
Acceptance Rate: Typically accepts ~30 students per year (20% – 25%)
Admission Schedule(see Timeframe):
Admission Rounds: One
Application Deadline(s): January 15
Decision Letters Sent: Early March
---
Commentary
My goal has been to provide a fact-based profile of MIT's MSRED program. As such, I've been careful not to provide much commentary on the facts as they've been communicated. This last section, 'Commentary', deviates slightly from that goal but only in so much as it's necessary to take the comments provided me by one current MSRED student and one recent graduate and communicate their thoughts on the program's strengths and what it takes to get admitted to the program.
Strengths (per my sources):
Academic Rigor.

In contrast to other masters in real estate programs, attending MIT's MSRED requires the student to focus on research and theory as much as on practical application of the concepts taught. This is most evident in the requirement to write a thesis as part of graduation – a unique feature to this program. In the words of one of my sources: "Regressions. Solving differential equations. Treynor Ratios. Monte Carlo simulations. Valuing optionality. I'm not sure we could go any deeper into a DCF. I don't know how that compares to other programs, but it felt like a lot, and I enjoyed it."

The Network.

One of my sources listed the alumni base while the other listed the "collective experience of my classmates" as strengths. I think I can combine their two points into one and call it the network. The power of the MIT real estate alumni network, now numbering over 1,000 strong, certainly pays long-term dividends to members of this elite group. But when you couple the alumni network with a student body of experienced and educated real estate professionals with whom the MSRED student builds a tight-knit bond, the network becomes a compelling strength.

Cutting-Edge.

In the words of one of my sources: "Mens et Manus (mind and hand) is lived every day. Everything is 'Okay, this is the most cutting edge, progressive, data-driven way to approach this. But, also, here's how you're going to apply it to everyday practice.'" Students are taught in the classroom by some of the industry's great thought-leaders (William Wheaton, creator of the DiPasquale-Wheaton 4-Quadrant Model and co-author of Urban Economics and Real Estate Markets, comes to mind) and are exposed to a host of different concepts as they attend non-classroom events and prepare their theses for graduation.
Admissions Advice (per my sources):
"Really quadruple check your application. I think the applicant pool is competitive enough that they aren't taking anybody who doesn't have all of their T's crossed and I's dotted."
"Stress your willingness to learn and explore interests in real estate"
"I think they're looking for people with experience (obviously), and a balance of caring for the built environment and quantitative rigor. They want to see that you have passion for development and can handle the math that is expected of an MIT student. "
"Focus on innovation and entrepreneurship."
---
Other Resources
My hope is that the school profiles, including this profile of the MIT MSRED can be living documents that are regularly updated as new information comes available. So if you have any additional information you think will improve this profile, please share it with me and I'll gladly add it to the profile. Also, undoubtedly there is inaccurate or incomplete information in this profile and so please let me know if you see something that needs correcting.
---
Read Other Profiles
Columbia MSRED | Cornell MPSRE | MIT MSRED | NYU MSRED & MSRE | Johns Hopkins MSREI | USC MRED
About the Author: Born and raised in the Northwest United States, Spencer Burton has over 15 years of real estate investment and development experience. In his current position, Spencer assesses new acquisition, development, and debt opportunities for a $45bn real estate fund. He resides in Dallas, TX.
https://www.adventuresincre.com/wp-content/uploads/2016/05/MIT_Building_10_and_the_Great_Dome_Cambridge_MA-e1464452232464.jpg
938
1920
Spencer Burton
https://www.adventuresincre.com/wp-content/uploads/2018/04/black-logo-with-top-2-e1523391010256.png
Spencer Burton
2016-05-31 11:00:20
2018-12-08 18:03:55
Graduate Real Estate Series: MIT MSRED