Graduate Real Estate Series: Georgia State University's Master of Science in Commercial Real Estate

A concise, diversified, and well-connected program, Georgia State University's Master of Science in Commercial Real Estate (MSCRE) program is an ideal choice for transitioning to or furthering one's career in the commercial real estate industry. Over the course of 12 months, MSCRE students complete 10 evening classes together (cohort style), forming an unbreakable bond amongst those within the program. Upon graduating, students leave with deal execution experience, ARGUS Enterprise certification, and most importantly, an expansive professional network.
The program attracts students with a wide variety of backgrounds which is extremely beneficial to each Cohort. This allows students to learn from classmates who boast different perspectives and skillsets from their own (and not just from professors, lecturers, and guests). While each student joins the program with their own expertise and motivations, everyone shares the common goal of wanting to leave the program as a more well-rounded professional.
The robust curriculum is solely focused on Commercial Real Estate and spans from an introduction to industry fundamentals to the development and management of a portfolio of assets. The program evens offer a unique course catered to those interested in pursuing an entrepreneurial route within the industry. Overall, the course offerings excel at approaching industry concepts through both a Macro and Microlens. Classwork tends to have a case study focus, often analyzing realistic deals and scenarios that one would encounter within the local market. Modeling skills, including the use of ARGUS Enterprise, are developed and/or sharpened to be applied to various projects throughout the year. Presentation and other soft skills are also refined as many projects involve pitching to your fellow classmates or external professionals. Gaining these skills allow students to build confidence in their ability to evaluate real deals and to be able to add tangible projects to their personal portfolios.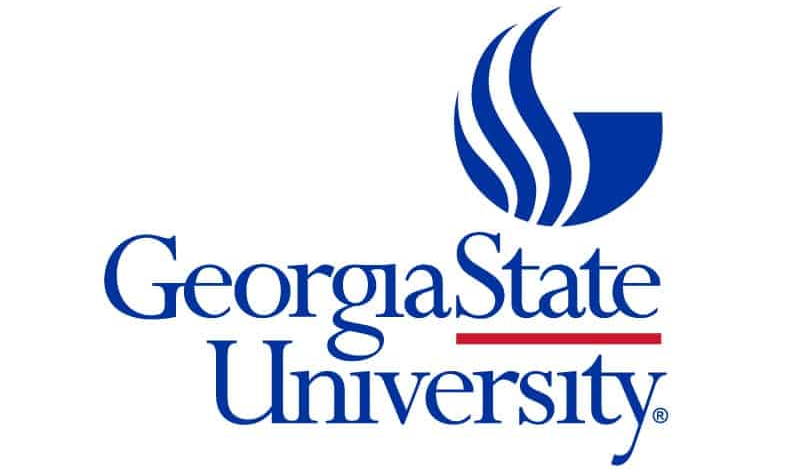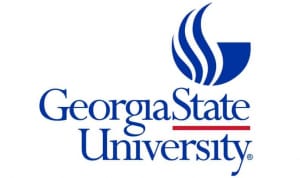 Another benefit to MSCRE students is that most classes are instructed by adjunct professors. These professionals work in the CRE industry by day and teach by night, providing real-world examples and learning opportunities for the Cohort. Additionally, nearly every class is accompanied by a guest speaker which supplements the professors' lectures. Each speaker makes it a point to highlight how they navigated through their careers and many make themselves available to serve as mentors. Many students express that the guest lectures are crucial to helping them learn about different paths within the world of CRE. Many students are even hired by guest speakers.
Real Estate Extra-Curriculars
Outside of the classroom, the program promotes the importance of involvement within industry organizations such as ULI, CREFC, CREW, NAIOP, etc. As an example, the MSCRE program participates in an annual case competition hosted by NAIOP where selected students compete against other students from local, graduate-level real estate programs. Getting involved with this competition is another great example of taking classroom instruction and applying it to a real-world setting. Further, University has an active Commercial Real Estate Group (CREG) club that has a dedicated leadership spot for an MSCRE student. CREG promotes modeling workshops, recruitment events, guest lectures, and development tours. Specifically, development tours are a huge highlight, allowing exclusive access to some of Atlanta's most high-profile projects. GSU also has an Alum organization dedicated to those in Real Estate called, AREA GSU. This organization serves to keep Alumni involved with future Cohorts and to continue their professional growth. To this day, Alums continue to share praise for the abundance of resources they've gained from their time in the program. In fact, many find themselves still referencing notes and projects from their time within their Cohort while others still utilize the professional connections they gained from the program.
Course Options
This cohort-based program benefits from having part-time instructors teaching a majority of the classes. These professionals work in the CRE industry during the day and teach by night, providing real-life examples and learning opportunities for the program's students. The program also benefits from a hybrid format that combines in-class experiences with synchronously taught online options. This convenient format provides students with ultimate flexibility such that each student can decide whether to attend class in-person or online based on their schedule.
The program attracts students with a variety of backgrounds, which has been beneficial to the group as a whole. While each student has their own individual expertise coming into the program, everyone wants to grow and become more well-rounded. The ability to network and learn from other students, (not just professors, lecturers, and guests) who may already have a different perspective or skill set makes the program that much more rewarding.
Nearly every class is accompanied by a guest speaker which supplements the Professors' lectures. Each speaker makes it a point to highlight how they got to where they are and make themselves available to serve as mentors to the students. Many students expressed that this was crucial to helping them learn more about various roles within the world of CRE.
The program concludes with a capstone course entitled, "Case Analysis". This course serves as a final, comprehensive overview of what's been taught throughout the entire cohort program. It challenges each student to use the skills and knowledge obtained from previous courses to analyze a variety of real-life case studies. Students are put into groups to encourage collaboration and have to evaluate a new CRE investment opportunity each week. Additionally, each group has to present their analysis of one of the cases to an Investment Committee comprising of actual industry professionals who evaluate their analysis just as they would do in a real-world scenario.
CRE Entrepreneurship
An overview of the entrepreneurship route in CRE including the decision-making that goes into partnerships, line of expertise, and raising equity.
Stan Sonenshine
CRE Foundations
Introduction to CRE and the fundamentals of the industry including a brief overview of every asset class.
Jonathan Rice
CRE Modeling
How to evaluate properties using ARGUS software and sharpen modeling skills through the A.CRE accelerator.
Thao Le
CRE Asset Management
Understanding the ownership and operation of CRE assets. Evaluating the major asset management decisions faced by property owners over the holding period.
Dr. Jon Wiley
CRE Market Analysis
Examines the processes used to analyze the supply and demand for real property.
Jay Mason
CRE Finance
Learn how to finance real estate investments and structure debt. Understand what lenders want and how to calculate the metrics they use to evaluate financing opportunities.
Lynn McKee
CRE Development
Overview of the real estate development process from site selection/land control through construction. Understanding the economic fundamentals that affect development
feasibility.
Kenisha Robnett
CRE Investments
Focuses on investment strategies and structures for commercial real estate.
Stan Breon
CRE Law & Negotiations
Introduction to basic legal concepts and documents associated with commercial real estate. Emphasis on learning negotiation tactics.
Ellen Smith
CRE Case Studies
Capstone course. Addresses the full scope of the real estate decision-making process learned throughout the program. Each week was accompanied with a full-scope case study and presented in front of a real investment committee.
Lynn McKee
In commercial real estate, it helps to be an expert, or at least knowledgeable, in multiple things. At minimum, it helps to have great information to refer to. Not only does the Georgia State MSCRE program provide an in-depth and diverse education and knowledge base, but you leave with a treasure chest of information to refer back, if necessary, when preparing for a meeting, presentation, etc. Just the other day, I was referring back to our CRE Finance class material as I was reviewing a senior debt term sheet proposal.

– Summer 2020 Graduate
A significant reason I joined the Georgia State MSCRE program was to help build a well-rounded and diverse network of commercial real estate professionals. Throughout the program, whether it was working on projects, attending events together, studying for tests, or volunteering for the NAIOP student competition, I and others were able to build relationships that would last beyond graduation. Over a year since graduation and there is a core group that still meets quarterly to catch up, personally and professionally. Because of these blossoming relationships, I feel strongly about the potential that some of us may work together in the future, but at the minimum will remain longtime friends and great resources for each other.

– Summer 2020 Graduate
As a professional with a technical and engineering background, I wanted to utilize other skills I knew I had to pivot my construction and project management career into something more. To blossom that potential, I pursued the Georgia State MSCRE program. Georgia State's Master of Commercial Real Estate program really focuses on all aspects of commercial real estate but approaches each of the various roles that are played from the perspective of an owner. At the same time I started the MSCRE program, I transitioned to a small development firm where I was able to bring what I learned from class into the office and vice versa. Knowing what makes an asset valuable, how to add value to an asset, how to determine what makes a good (or bad) investment, how to analyze data, and how personal relationships and trust are crucial to any real estate deal are all key things learned in the program that helped grow my career from construction-centric to all things CRE. Anyone looking to gain a better understanding of all the industry has to offer and also how you could benefit the industry should consider the GSU MSCRE program. – Summer 2020 Graduate
---
Browse Other Master In Real Estate Profiles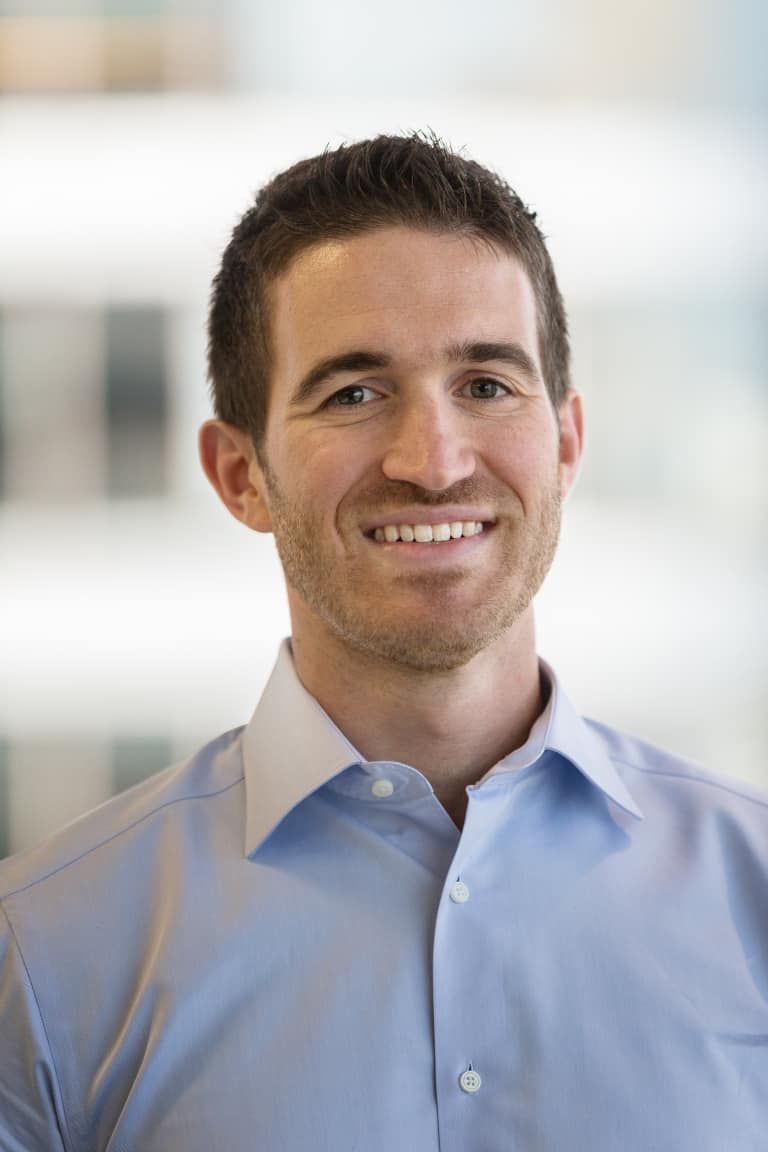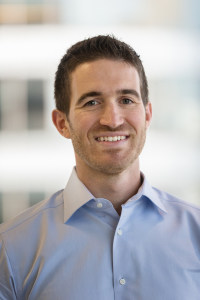 About the Author: After graduating with a Civil Engineering degree from Clemson University in 2007, Nathan Frey began his career with Wood (formerly AMEC), an international engineering, procurement and construction company servicing the power and process, oil and gas, and other industrial sectors. He transitioned into commercial construction project management at Balfour Beatty, where he managed a wide variety of complex urban projects in Atlanta, Georgia. Projects included Alta Midtown, a 21-story residential high rise located in Atlanta's Midtown submarket, as well as 309 East Paces Ferry, an award-winning office adaptive reuse located in the heart of Buckhead.
Nathan decided to pursue his Master's degree at Georgia State University, joining the Master of Commercial Real Estate program so he could transition from being a successful project manager to a more well-rounded and valued CRE professional. As he pursued his graduate degree, he joined Phoenix Development Group Partners, which primarily develops senior living communities across the Southeast, as a Development Manager. Since joining, he has provided due diligence, design and program management, financial underwriting, and construction management for several senior living projects totaling more than 450,000 square feet, 500 units, and $150MM in development costs.
Nathan was an active member of Georgia State's winning 2020 NAIOP School Challenge team. He is a member of the Urban Land Institute and enjoys building his network by attending various CRE events around Atlanta.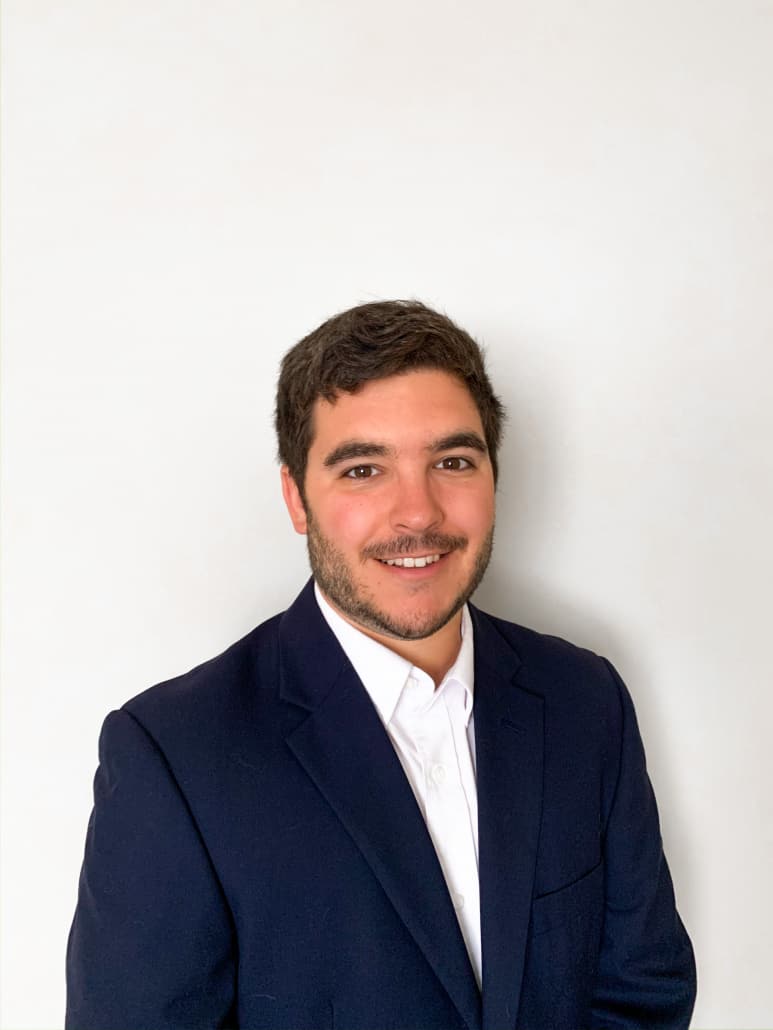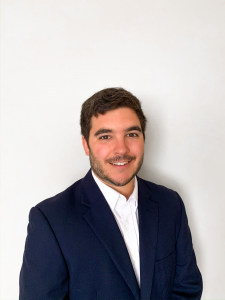 About the Author: Matt McGiffin began his journey in Commercial Real Estate during his undergraduate education at the University of South Carolina where he majored in the subject and interned for a retail developer. Upon graduation in 2017 he began his career with Freddie Mac Multifamily and spent a year on the securitization team. There he defended the agency's credit decisions against CMBS B-Piece buyers. Wanting to move closer to the physical asset, Matt transferred to the Southeast Underwriting Division of Freddie Mac where, for three years, he was responsible for independently underwriting $1.9B of multifamily mortgages and completing over 150 property inspections across the Southeastern US. Matt regularly underwrote complex student, affordable, and even specialized in manufactured housing deals.
While progressing through Georgia State University's Master of Science in Commercial Real Estate program, Matt aspired to move to the buy-side of Multifamily and was fortunate enough to be hired as an Associate of Acquisitions at Landmark Properties, one of the nation's largest Student Housing companies. Outside of work, Matt is involved with Georgia State's undergraduate real estate club, CREG, where he serves as a Board Member and attends various CRE-related networking events around Atlanta.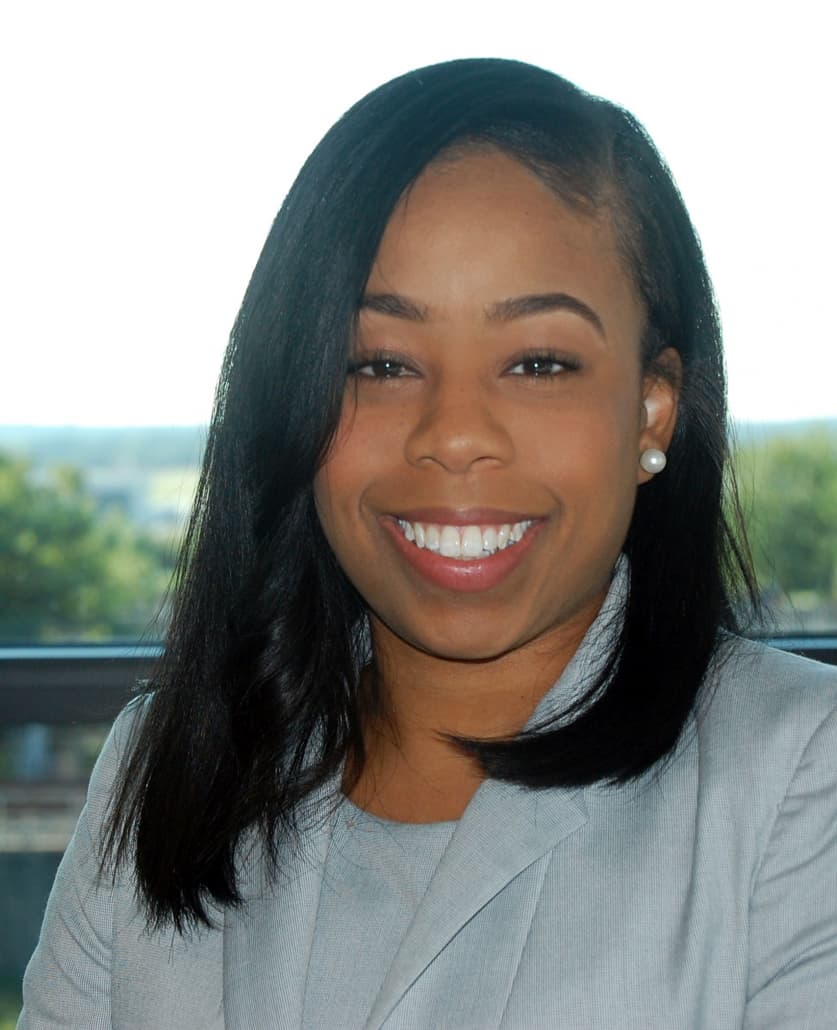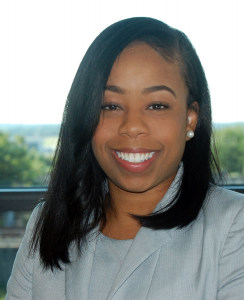 About the Author: Kiara McCoy has been in the commercial real estate industry for over 7 years. Her CRE journey began with CBRE – Property Management, managing Class A office properties within the Washington, DC and Atlanta, GA metropolitan areas. Her journey then led her to Pattillo Industrial Real Estate, the largest privately-held industrial development operation based in the Southeast. Her initial role within Pattillo was supporting the construction management team with several industrial development projects, followed by her transition to the asset management team where she helped strategically manage the firm's 13 Million SF portfolio. In July 2021, she completed her graduate degree program at Georgia State University obtaining a Masters of Science in Commercial Real Estate. Currently, Kiara is a Real Estate (Equity) Asset Management Associate at Metlife Investment Management where she manages various assets in the Southeast.
Outside of work, Kiara is involved in several industry organizations including NAIOP, ULI, ICSC, CREW, and Project REAP. She is continuously looking for new opportunities to network and continue her professional growth.
https://www.adventuresincre.com/wp-content/uploads/2021/12/Georgia-State-University.jpg
1280
1920
A.CRE
https://www.adventuresincre.com/wp-content/uploads/2022/04/logo-transparent-black-e1649023554691.png
A.CRE
2021-12-22 07:00:00
2022-07-06 10:07:06
Graduate Real Estate Series: Georgia State University's Master of Science in Commercial Real Estate