University of Guelph – Lang School of Business – Undergraduate Real Estate Profile

Note from Michael: This profile is part of The A.CRE Undergraduate Real Estate Series highlighting some of the top undergraduate programs with robust opportunities to study and secure work in commercial real estate. Each profile has been written by a current or former student of the program and is written from their unique perspective on the school and its real estate offerings. This is the first in a special series on international universities. A huge thanks to Ira Blumenthal for taking the time to write this profile of the University of Guelph.
Growing up in Canada, I had no doubt in my mind that I wanted to stay in Canada for my post-secondary school education. Growing up in a real estate family, I knew I wanted to pursue a career in the real estate industry. I applied to the University of Guelph because they were one of the few schools in Canada that had an undergraduate real estate program. I also spoke with some of real estate investors I knew, and they spoke highly of the program, telling me "we love hiring Guelph real estate graduates". The school also had a co-op program, which I knew would help me hone the skills I would have needed to succeed. For Canadian and International Students, yearly tuition is $9489.38 CAD and $33,404.36 CAD respectively.
The Lang Real Estate Program
The Real Estate and Housing Major (Co-op) at the University of Guelph features numerous relevant real estate courses. With co-op, it is a five-year program and without it the program is four years. Each course mainly consists of standard learning, but due to the programs deep connections with the Canadian real estate industry, there are numerous industry professionals that are invited to participate in guest lectures. They also frequently participate in industry events. In some classes, some industry professionals even host, write, judge in-class case competitions too. To graduate with co-op, you must complete 22.00 course credits. Without it, you need to complete 20. 16 of the credits consist of required courses. Some of these courses are general business courses, but the majority of them are real estate focused. 2.50 credits are given for free electives and 2.00 are credits for co-op work terms.
There are a variety of relevant co-op placements you can apply for. To graduate with the co-op degree, you need to complete four four-month co-op work terms. These work terms give students the opportunity to apply the knowledge they learned in class to the real world. It is also an opportunity for students to further their own understanding of the real estate industry. There are many different types of co-ops you can choose from based on your industry preference (development, acquisitions, property management, etc), and many students do multiple with the same company. In many cases, this allows them to secure a full-time job with them after graduation.
University of Guelph Deep Dive
In this video, we conducted an interview with a current student at the University of Guelph, Ira Blumenthal. Ira is deeply involved with the RE community at Guelph and wrote this article. In this interview, we discuss the demographics, extra-curricular, courses, and more in the RE program at Guelph. A huge thank you to Ira for contributing their time and experience to help others better understand what Guelph has to offer real estate students!
Real Estate Student Association (RESA)
At the university, there is the Real Estate Student Association (RESA). RESA is a student-run organization that puts on industry events for students in our program to network with industry professionals. Since the program has deep connections to the real estate industry, with many alumni working for prominent companies, RESA is able to host many events during the year. These can consist of keynote speaking events, casual networking events, visits to development sites, and hosting real estate job fairs. All students in the business school are invited to these events.
Undergraduate Real Estate Case Competition (URECC)
Within RESA, there is a team of students who plan and host the University of Guelph's Undergraduate Real Estate Case Competition (URECC). URECC is a development case competition that is put on in Deloitte's head office in downtown Toronto every year in March. The case focuses on the redevelopment of a historic piece of downtown Toronto real estate. There is over $21,000 in prize money awarded and there are participants from all across North America. In recent years, URECC has expanded to include teams from Europe too with The KTH Royal Institute of Technology sending a team for the 2021 competition. There are many real estate industry professionals who act as judges and it is a great way to meet and connect with them.
Real Estate Course Offerings
Below is a list of the real estate course offerings at the University of Guelph:
Real Estate and Housing: This survey course acquaints students with the theories, practices, and principles of real estate and housing. Topics include how real estate assets and markets differ from other assets, government involvement in the housing and real estate sectors, non-market housing in Canada, financing real estate, and development.
Service Learning in Housing: This course provides an introduction to ethics and social capital as they apply to the housing and real estate industries. Students will be required to participate in a 10-15 hour service-learning exercise where they volunteer for a frontline housing agency/provider. They will then share their experiences with their classmates during the final week of classes.
Real Estate Finance: This course examines the financing of both residential and commercial investment real estate. A mathematical approach is used to examine the impact of various lender and borrower decisions about loan terms (amortization periods, pre-payment options, etc.). The evolution of the Canadian housing finance system is contrasted with that in the United States. New methods of financing real estate other than traditional mortgages are discussed.
Property Management: This course considers the various strategies which a well-managed property can use to benefit tenants, employees, and investors. Given the increasing professionalization of the industry, the relationship between property management and asset management is discussed. Issues faced by managers of residential, office, retail, industrial and mixed-use properties are covered.
Real Estate Appraisal: This course deals with the basic principles involved in valuing real estate. The market comparison, cost, and income approaches of appraisal are covered. The major emphasis in the course is on using discounted cash flow projections to value income-producing real estate. The term project involves the use of a spreadsheet program to estimate property value for a property chosen by the student. While valuation of single-family homes is covered, the main emphasis is on investment real estate
Urban Economics: Land is a scarce resource and is an input into production and consumption. Transportation costs are important and the structure of a city has real effects on the economic and social activities that occur in it. This course discusses how the price of a good varies by location, how the market price of a property varies over time, and how the structure of cities responds to market forces. The course discusses some public policy and managerial implications of the location dimension.
For more details, please click here.
At a Glance
Location: 50 Stone Rd E, Guelph, ON N1G 2W1, Ontario, Canada
Dean: Julia Christensen Hughes
Phone: (519) 824-4120
Email: [email protected]
[/av_one_third]
Browse Other Undergraduate Real Estate Profiles
---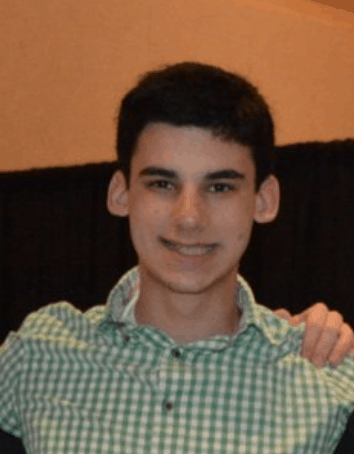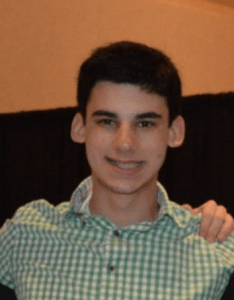 About Ira Blumenthal: Ira Blumenthal is currently pursuing a degree at the Lang School of Business at the University of Guelph. He is majoring in the Real Estate and Housing (Co-op) program and hopes to one day build his own personal real estate investment portfolio. With hopes of furthering his understanding of the industry, he joined the Real Estate Student Association (RESA) at his school. Within RESA, Ira is the President of the university's Undergraduate Real Estate Case Competition (URECC), which is one of the largest development case competitions in North America. This past summer, Ira completed a Co-op work term in, Hamilton, ON, with CLV Group, a prominent property management company in South Western Ontario, Montreal, and Ottawa. This upcoming winter, Ira is looking forward to completing an 8-month co-op work term First National Financial as an intern within their residential lending department. Outside of academic and professional settings, Ira loves to play hockey or basketball, support the Toronto Maple Leafs/Raptors, play fantasy sports, read, and study history.
---
https://www.adventuresincre.com/wp-content/uploads/2020/12/LANG1.jpg
713
1000
A.CRE
https://www.adventuresincre.com/wp-content/uploads/2022/04/logo-transparent-black-e1649023554691.png
A.CRE
2021-02-01 07:00:25
2022-06-28 12:28:52
University of Guelph – Lang School of Business – Undergraduate Real Estate Profile