George Washington University – Undergraduate Real Estate Profile

Note from Michael: This profile is part of The A.CRE Undergraduate Real Estate Series highlighting some of the top undergraduate programs with robust opportunities to study and secure work in commercial real estate. Each profile has been written by a current or former student of the program and is written from their unique perspective on the school and its real estate offerings. A huge thanks to Chloe Asnes for taking the time to write this profile of George Washington University.


I chose George Washington University because I felt it harbored the best opportunity to learn about diverse and dynamic subjects and advance my career pursuits. George Washington University has done just that for me. I have found a passion for real estate at GW. Had I known I would be building a real estate club with the impressive individuals and students I work with, I would have been eager to apply to GW. The cost to attend this university is $60,000 per year.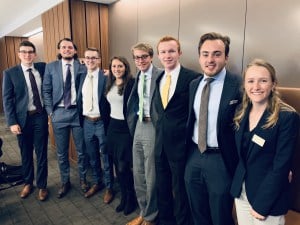 Rob Valero is the leader of our real estate program, and he is a great supervisor of a very dynamic and growing program. He is extremely accessible to our students and has cultivated an impressive network of alumni in the industry. The real estate program is housed in the Center for Real Estate and Urban Analysis (CREUA). Our program entails a wide range of courses for the real estate concentration and various student groups for networking and furthering your understanding of the real estate industry. Alongside the budget we have at our disposal, our most valuable resource is the impressively large network of professors, department heads, alumni, and board members who are willing and eager to help students.
The Real Estate Club
Our real estate club is called the Commercial Real Estate Network, colloquially known as "CREN." We are an organization committed to the development and career prep of our 100+, driven members. As President of this organization, I oversee the execution of our plan.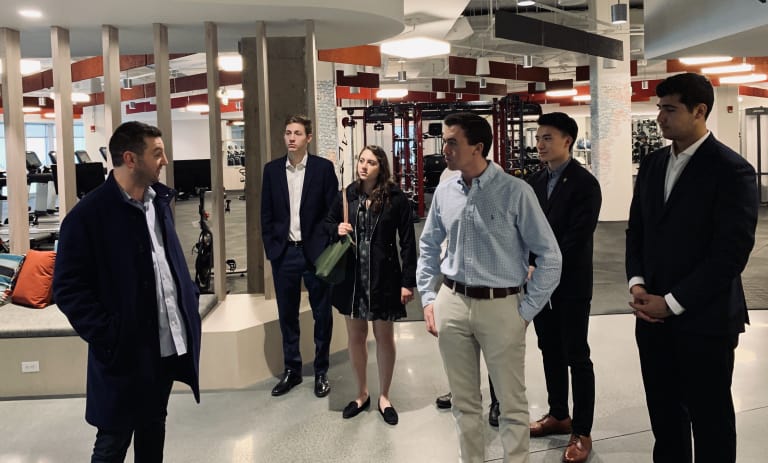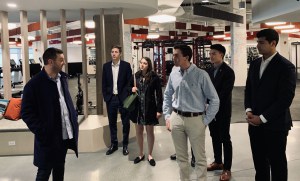 Our mission is to enhance the knowledge and skill set of our organization's members. We host panels, guest speakers, lead workshops on interview skills and resume building, and provide weekly newsletters with niche market real estate trends. We also collaborate with other clubs and organizations within the GW community. This entails co-hosting panels and events or marketing each other's events. While we have not partnered with other universities, we do partner with outside organizations. For example, as a member of the CREW (Commercial Real Estate for Women) DC chapter, we engage with many of the professionals in the organization. We collaborate with Project Destined, Top Shelf Academy, Young Real Estate Professionals of New York, Urban Land Institute's DC Council. We are always looking to expand our network and our reach into different real estate organizations.

Course OptionsThe GW real estate community is large and active. We are very fortunate to have engaged alumni who mentor students, help us expand our networks and provide us with technical training and interview prep. CREUA has a terrific Advisory Board and a Young Leaders Organization, both of which are incredibly accessible to students. There is a great sense of community among students interested in real estate at GW. We also have a great mentorship program in which I was fortunate to be selected to be part of, and so many opportunities to interact with peers and learn from them. There will always be someone to practice an interview with you, a peer or a staff member to review your resume, a classmate who can connect you with someone at a company of interest, and overall, a group of strong and hardworking students who guide each other in focusing our interest and passions.


GW offers an undergraduate concentration in real estate for students in the School of Business and a minor in real estate for those in other schools within the University. Each are 15 credits and have been designed to be interdisciplinary with a lot of real-world experiences embedded in the classes. The real estate classes offered at GW are:
FINA 4201: Real Estate Investment
Professor: Elaine Worzala
Principles of real estate investment, including valuation, appraisal, financing and development. Also discusses the mortgage market and its institutions. (Required for undergraduate concentration).
FINA 6240: Real Estate Development
Professor: Stanley Sloter
Examines the forces that shape real estate development market analysis methods and techniques to evaluate project feasibility; the institutional and legal framework, land value and development potential. (Required for undergraduate concentration).
FINA 6242: Real Estate Valuation and Investment
Professor: Jeffrey Stoddard
Understanding the valuation of different types of real estate from different viewpoints. Analysis of the risks and opportunities of investing. (Required for undergraduate concentration.)
FINA 6248: Real Estate Development Cases
Professor: Elizabeth Gannon
Case study analysis of large-scale commercial real estate developments to gain comprehension of financial, political, legal and technical complexities inherent in the real estate development process.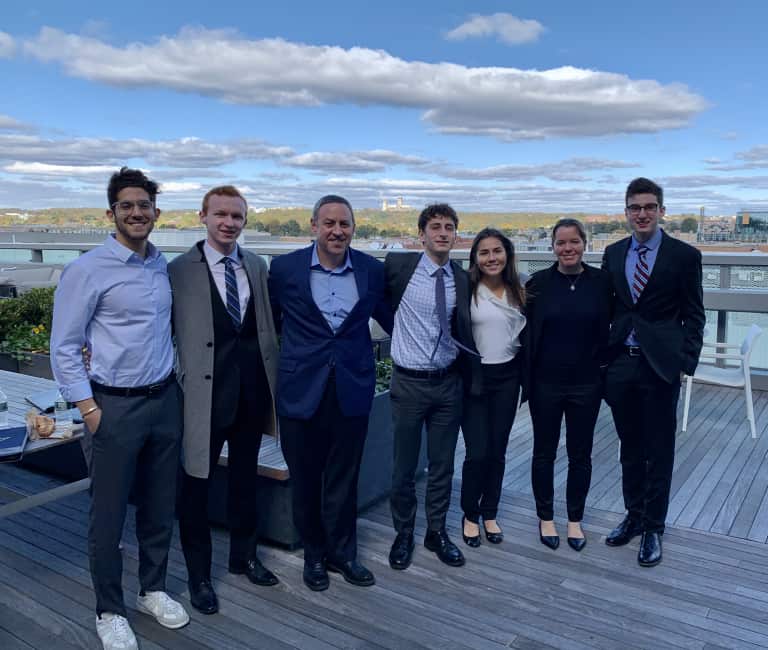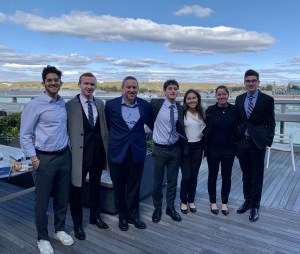 FINA 6243: Strategic Planning for Real Estate Companies
Professor: David Barritt-Flatt
Focuses on how real estate market participants should evaluate internal and external market environments, identify competitive advantages, and craft strategies to address opportunities and threats.
FINA 4900: Applied Securities Analysis/Real Estate
Professor: Rodney Lake
Exposes students to practical security analysis techniques and investment approaches employed by professional investment managers through the lens of managing the ~$175,000 GW Real Estate Student Investment Fund.
FINA 6290: Walkable Urban Development and Place Management
Professor: Christopher Coes
An introduction to the development, strategy and management of walkable urban places, where much of the real estate development is expected to occur over the course of the next generation.
Other electives for the undergraduate concentration include courses in Economics, Geography, American Architecture and Sustainability.
Browse Other Undergraduate Real Estate Profiles
---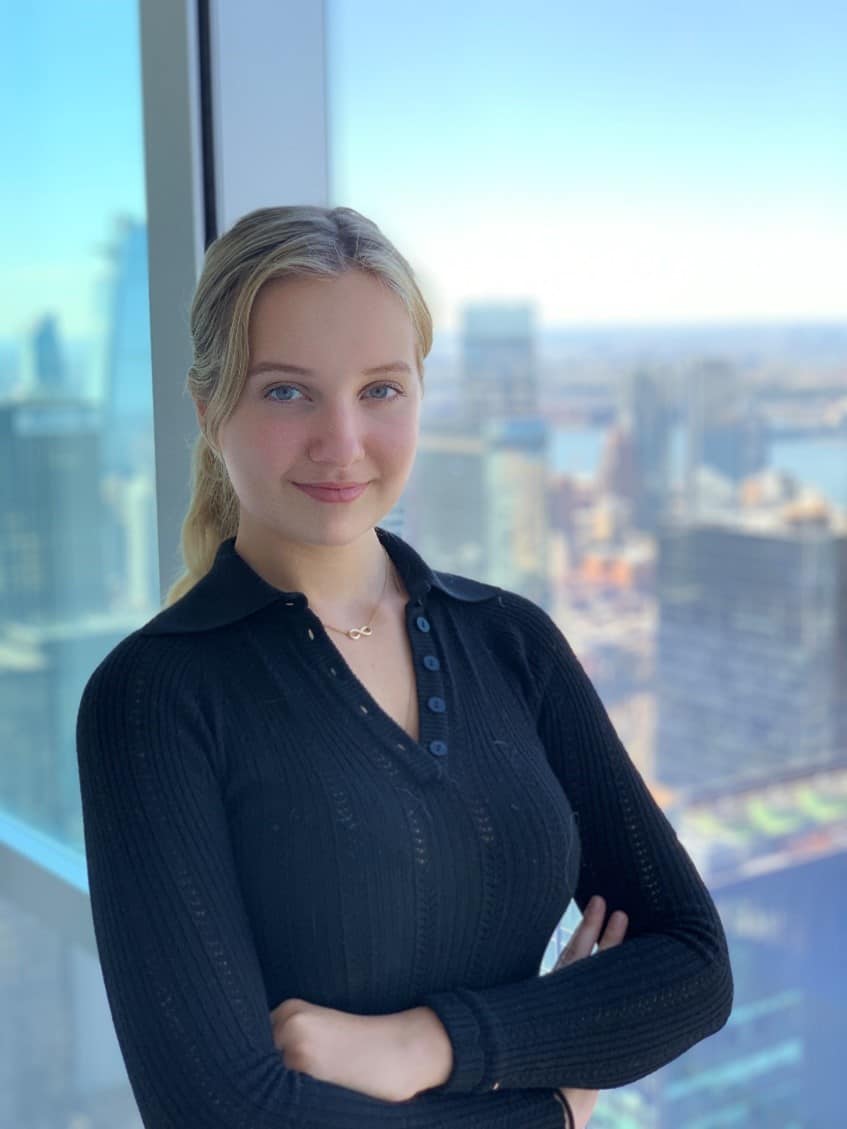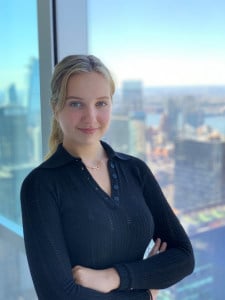 Chloe Asnes: Chloe Asnes is a student at the George Washington School of Business, focusing on Real Estate and International Business. She's largely interested in emerging markets, specifically innovative real estate developments. She's an active member in GW student organizations, such as the GW Commercial Real Estate Network, Real Estate Investment and Development, GW Interior Architecture and Design, and GW Students Against Sexual Assault, where she is positioned as a Peer Educator. She has worked at CBRE New York and Global Retail as a Research Intern.
https://www.adventuresincre.com/wp-content/uploads/2021/10/gwu0.jpg
480
1080
A.CRE
https://www.adventuresincre.com/wp-content/uploads/2022/04/logo-transparent-black-e1649023554691.png
A.CRE
2021-11-03 07:00:57
2023-06-05 10:04:31
George Washington University – Undergraduate Real Estate Profile