Marquette University – Undergraduate Real Estate Profile (Updated Sept 2023)

Note from Michael: This profile is part of The A.CRE Undergraduate Real Estate Series highlighting some of the top undergraduate programs with robust opportunities to study and secure work in commercial real estate. Each profile has been written by a current or former student of the program and is written from their unique perspective on the school and its real estate offerings. A huge thanks to Caitie Adank, Lexi Keppler, and Abby Thyne for taking the time to write this profile of Marquette.
The real estate program and the Center for Real Estate at Marquette University have guided us in discovering a career path that we are excited to pursue post-graduation and have instilled confidence in our future success. While Marquette's real estate program is small, it currently ranks #15 among the 2023 Best Undergraduate Real Estate Programs in the U.S. by U.S. News & World Report. Additionally, the program's size allows students to benefit from personalized connections, which create distinct chances for development and achievement. The program's individualized approach enables students to graduate with real world experience and with assurance of immediate job placement upon graduation.
Abby's Experience:
The real estate program and the Center for Real Estate at Marquette University has helped me find a career path I am not only excited to pursue after graduation, but I know I will be successful in due to my time at Marquette. Although our program may be small, I believe it is an advantage for all students. I have always felt that each student in this program is treated with unique perspective and attention instead of as just another number. The personal attention to each student's success not only in the classroom but in the real world is unquestionably emphasized.
The real-world experience provided in the classroom as well as the industry professionals brought in to teach, prepare students for the competitive industry after school. I know the relationships I have formed through the real estate program at Marquette along with the opportunities I have been given such as attending national conferences and stepping into leadership roles will benefit me throughout my career. The Marquette University real estate program has given me the confidence I need to succeed after graduation and throughout my career.
Watch the Student Interview Deep Dive on Marquette University
In September 2020, we conducted an interview with a current student, Anna Lovell. Anna is a junior studying real estate at Marquette University.  In this interview, we discuss choosing real estate, class offerings, professional connections, and more at Marquette.
A huge thank you to Anna for contributing her time and experience to help others better understand what Marquette has to offer undergraduate real estate students!
Marquette University Center for Real Estate
Through innovative teaching, research and outreach, the Center for Real Estate aims to deepen commercial real estate knowledge at Marquette University, in Milwaukee, across the Midwest and throughout the nation. Marquette's is the only commercial real estate undergraduate major offered at a Catholic and Jesuit university, uniquely grounding everything the center does in a solid foundation of business principles, ethics, and an environment that engages students, professionals and academics alike.
The Marquette Center for Real Estate and Real Estate Alumni of Marquette (REALM) are two amazing resources for students to connect with real estate professionals and explore careers within commercial real estate. Both alumni and staff are eager to support students in reaching their aspirations. Marquette Real Estate students have the opportunity to travel to numerous real estate conferences across the nation. Last spring, we had the opportunity to travel with a group of students to ICSC Las Vegas. This trip was an amazing experience to form relationships with classmates and professionals, gain real-world experience, and participate in an exciting conference. Caitie Adank is a senior at Marquette University graduating in 2024 with double majors in Commercial Real Estate and Finance.
Marquette Real Estate Extracurriculars

The Real Estate Asset Program (REAP)
In 2021, The Center for Real Estate at Marquette University launched the nation's first undergraduate classroom-based applied learning program: The Real Estate Asset Program (REAP). REAP's mission is to provide an applied-learning environment for a select group of real estate program students in which they gain real-world experience in investment sourcing, underwriting, closing, management, and investor reporting. Students make investment recommendations to the investment committee, with oversight of a more than $2 million pledged-fund of equity for investment, based on their analysis. REAP's applied learning model sets Marquette's real estate program apart from other undergraduate programs, leading to more successful graduates, more engaged alumni, and more supportive industry partners.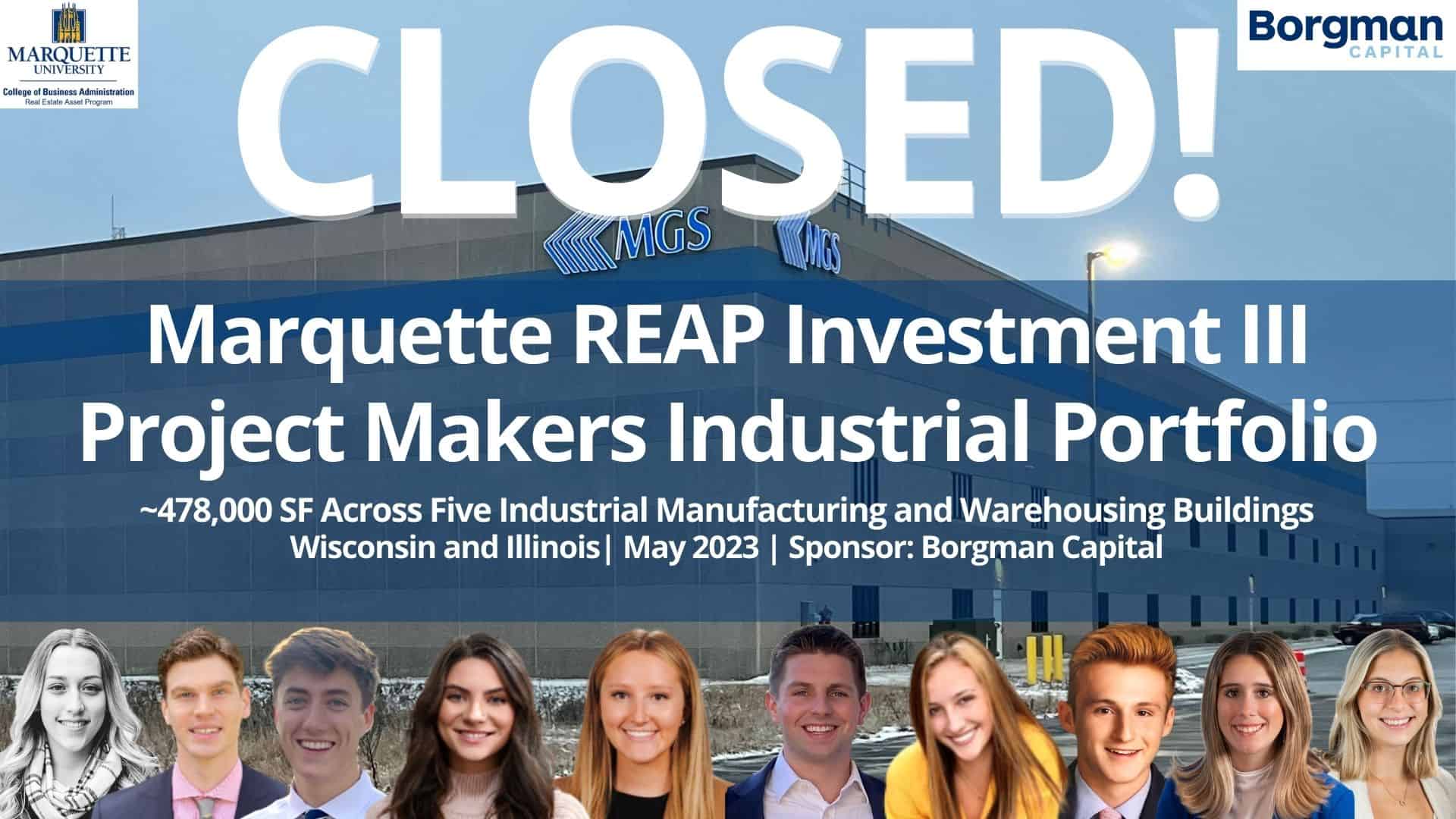 Commercial Real Estate Club
Marquette University's real estate program also has a Commercial Real Estate Club which holds networking events and site tours throughout the school year. Marquette's Commercial Real Estate Club helps students explore Milwaukee real estate, allowing them to apply their knowledge outside of the classroom. Throughout the academic year, the Commercial Real Estate Club hosts local real estate professionals to engage with students, discuss industry news, and promote opportunities in Milwaukee.
Regional Case Competitions
The Center for Real Estate supports the REAL 4330 course, which offers a group of selected students the opportunity to compete in external regional case competitions throughout the Midwest. The students are challenged with coming up with a development plan for a designated site, doing a market analysis to assess feasibility and determine appropriate assumptions, creating a financial model with waterfalls for expected partnership returns, writing a full development plan, and delivering the project to a group of industry professionals. These competitions give students the opportunity to compete against other schools and gain practical, real world experience.
Robust Conference and Networking Opportunities – Marquette Sponsored
Alumni Networking Events
The alumni network at Marquette University is very dedicated to helping students academically as well as professionally. The Center for Real Estate offers ample events and opportunities for students to meet with and network with alumni across the country. These events come in forms such as on-campus career discussions to dinners at national conferences, as well as fun events like axe-throwing, bowling, and Marquette basketball game-watching parties.
Annual Real Estate Strategies Conference
Each year Marquette University holds the Real Estate Strategies Conference that brings hundreds of industry professionals along with students together to discuss current and future trends in the industry. The event includes keynote speakers, a diverse panel of commercial real estate experts, a student speaker, and lots of networking.
Real Estate Intro Night
The Real Estate Club and the Center for Real Estate co-host an annual event called Real Estate Intro Night. At this event, students are given the opportunity to explore career paths within the real estate industry by sitting down for three roundtable sessions across more than 20 different career paths. Roughly 50 industry professionals from across the Midwest speak with students about their careers, companies, and what they wish they would have known while preparing for their career path.
Careers in Finance and Real Estate Event
Held in partnership with the Department of Finance, the AIM Program, the Commercial Banking program, and the Center for Real Estate, this finance-focused event allows students to experience and learn about different careers in finance and commercial real estate through panel sessions with professionals. The event also includes a networking and recruiting reception with employers in the industries of finance and real estate.
Marquette Chicago Real Estate Leadership Breakfast
This annual breakfast hosted by the Marquette University Center for Real Estate highlights leaders in the Chicago real estate industry. The event includes a breakfast, programing, and a student speaker. It is a great opportunity for students to travel to Chicago and network with leading industry professionals as well as other top-notch students.
Golden Eagle Real Estate Gala
This gala is an annual fundraising event to raise money for conferences, mentorship opportunities, scholarships and programs for the students at Marquette. Marquette Real Estate alumni and professionals across the country attend the event each year in support of the program. This is a great event for students to show how grateful they are for the school's donors, the programs offered, and the faculty who dedicate their time each year.
Robust Conference and Networking Opportunities – Opportunities Offered Outside of Marquette
NAIOP CRE Converge
Annually, the Center for Real Estate chooses a group of exceptional students to travel to the annual NAIOP CRE. Converge Conference. At this conference, students have the opportunity to sit in on various sessions focused around commercial real estate, network with industry professionals from all over the country, and meet with alumni in that selected city. This serves as a deeply impactful and educational experience that helps students grow professionally with endless opportunities to learn by seeing, doing, and networking.
ICSC RECon Conference Trip in Las Vegas
Each May, a group of selected students receive the opportunity to attend the ICSC RECon Conference. At this conference, students not only get to experience the massive network within the real estate industry but they get to shadow professionals throughout the duration of the conference, including sitting in on dozens of live deal discussions and negotiations. Through additional networking events and social gatherings, students both expand their knowledge of how transactions come together while meeting many successful professionals who they may work within their future careers.
ULI Fall Meeting Conference
Marquette University gives students the opportunity to attend the ULI Annual Fall Meeting Conference to learn from dealmakers in the development industry as well as create lasting professional relationships with industry leaders across the country.
Eisenberg Career Days – Chicago
At this annual event held each November by the Harold E. Eisenberg Foundation in Chicago over 24 hours, students experience two dynamic site tours, a "Young Guns" dinner with up-and-coming professionals in real estate, a roundtable luncheon with industry leaders, and a Career/Internship Fair. Each year, Career Day attracts students from all over the country, providing them with an opportunity to learn from top executives and to gain insight and experience into this ever-changing field. This unparalleled opportunity hosted by the Eisenberg Foundation is provided to students at a minimal cost. Past site tours have included a new boutique hotel, the new worldwide HQ for McDonald's, and the massive redevelopment of the old downtown post office.
NAIOP Mentorship Program
The Marquette Center for Real Estate offers the opportunity for students to participate in a mentorship program that is partnered with NAIOP Wisconsin. The program connects each student with their own NAIOP Developing Leader real estate professional in hopes to foster a continuing relationship that is mutually beneficial beyond just the duration of the program. The pairing is encouraged to discuss career paths, future goals, industry questions, and other topics helpful to the development of students and their careers.
Site Tours
Students in the Real Estate Club as well as in the Real Estate major have the opportunity to go on a multitude of site tours throughout the school year. Tours include all property types and are spread out across the Milwaukee and Chicago metro areas. Through these site tours, students can learn about the development process, hear the intricacies of financing, and also network with professionals. Past tours have included Northwestern Mutual's new headquarters, The Kimpton Journeyman Boutique Hotel, and the former JC Penny distribution center, the 2nd largest building in the state of Wisconsin.
---
Real Estate Course Offerings at Marquette
Introduction to Commercial Real Estate
Professor: Joe Eldredge
This introductory course provides the students with an understanding of the principles of property economics and finance, land use regulations and laws and contractual agreements (including for purchase and use of property) that govern commercial real estate. The acquisition, valuation and use of debt on commercial real estate is about the purchase of the site and improvements and the "bundle of rights" to do certain things with them.
Commercial Real Estate Finance
Commercial real estate finance provides students with an in-depth knowledge of real estate finance, real estate investment, and the operation of the real estate capital markets. The objective of the course is to understand the many sources and uses of capital in the commercial real estate industry. The course begins with the mechanics of mortgage finance, followed by a detailed presentation of mortgage underwriting, lender ratios, and discounted cash flow analysis.
Real Estate Modeling
Real estate valuation and financial analysis is fundamental to the real estate industry and to other disciplines dealing with real estate including banking, accounting and law. This course provides an understanding of the skills and tools used to value real estate with particular emphasis on commercial income property and discounted cash flow modeling. This skill is developed through classroom sessions and reinforced by practical case studies completed individually. The intent is to expose the student to valuation both as its own end and as a tool in the commercial real estate decision making process.
Commercial Real Estate Development
Professor: Dave Domres
This course provides students with an in depth examination of the real estate development process. Focuses on the physical and analytical tools necessary in the real estate development process including finding the development opportunity, land acquisition/site analysis, building design and public approvals, legal, market analysis, project management, construction, leasing and financing.
Cases in Commercial Real Estate
This course focuses on the applied analysis of commercial real estate. Emphasizes the analysis of real estate for purchase, development or financing across the major real estate investment sub-areas (apartments, office, retail and warehouse/distribution). The objective is to take conceptual real estate knowledge and apply it to Harvard Business School and Milwaukee Area cases. Knowledge from the many required finance, marketing, real estate, accounting and other business and economics courses is used to analyze the cases.
Advanced Real Estate Analysis
Prepares students for two case competitions in which Marquette University participates. Students prepare to analyze, write a report and present a development/redevelopment proposal for a track of land or existing building. Students also prepare by reviewing the previous year's Eisenberg and NAIOP cases and completing additional assignments. Each team meets twice per week to work with case advisers and team members.
Analysis of Financial Statements
Provides experience in reading, interpreting, and analyzing financial statements. Specific attention is given to the evaluation methods necessary to assess a firm's short-term liquidity, long-term solvency funds flows, capital structure, return on investment, operating performance, and asset utilization. Effects of alternative accounting methods and footnote disclosures.
Introduction to Construction Management
Construction contracts, contract bonds, construction funding, cash flow analysis, labor productivity and cost. Analytical techniques for project planning and scheduling. Construction safety. Sr. stndg. for all other majors.
Real Estate Asset Program – Applied Real Estate Modeling
Provides students with an introductory knowledge of the acquisitions and asset management process and investor reporting by re-underwriting existing and recently completed transactions and new investment opportunity memorandums. Includes instruction in Real Estate Modeling with a particular focus on intermediate and advanced modeling in Excel, sensitivity analysis, cash flow waterfalls, monthly business plan reviews, asset and investor reporting.
Real Estate Asset Program – Applied Investment Cases
Provides students with an in-depth knowledge of real estate acquisition and construction, asset management and investor reporting through the re-underwriting of various case examples including, but not limited to, Multifamily construction, Multifamily Acquisition & Rehab, Industrial construction (build-to-suit and spec), Office (new construction or acquisition), Retail (new construction or acquisition), Hospitality (construction, acquisition, repurpose) and land development. Students advance their skills in modeling, sensitivity analysis, cash flow waterfalls, monthly business plan reviews, asset and investor reporting through sourcing and analyzing actual investment offerings.
Real Estate Asset Program – Advanced Real Estate Investing
Provides students the opportunity to polish skills, complete any deals (either purchase or sale), and provide mentoring to the incoming cohort of REAP students. The following are included: mastery of the acquisition process and financial modeling skills, mastering of asset management functions and portfolio concepts, mastery of presenting to high-level investment professionals, and mentoring of junior-level students on how to underwrite real estate deals and manage the investment process.
Browse Other Undergraduate Real Estate Profiles
---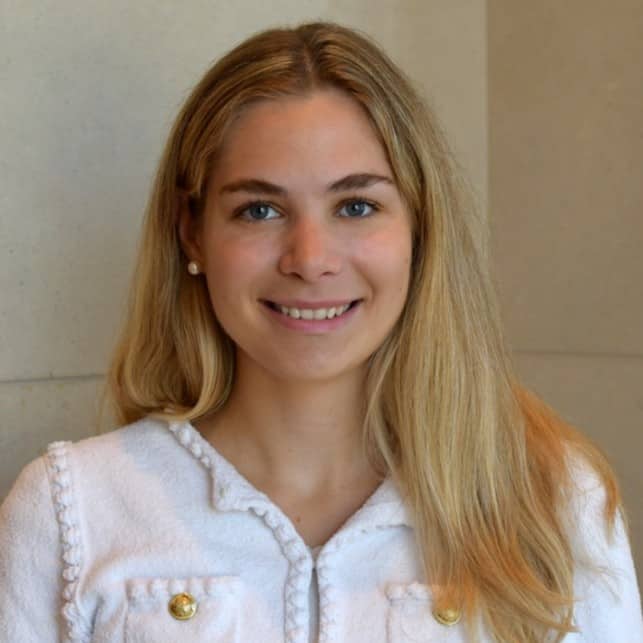 About the Author: Caitie Adank currently holds the position of Co-President in Marquette's Commercial Real Estate Club and her internship experience includes Analyst Intern at Hammes Partners and an internship at Commercial Association of Realtors Wisconsin (CARW). Caitie's favorite part of being a real estate student at Marquette is the friendships she has made in and out of the classroom.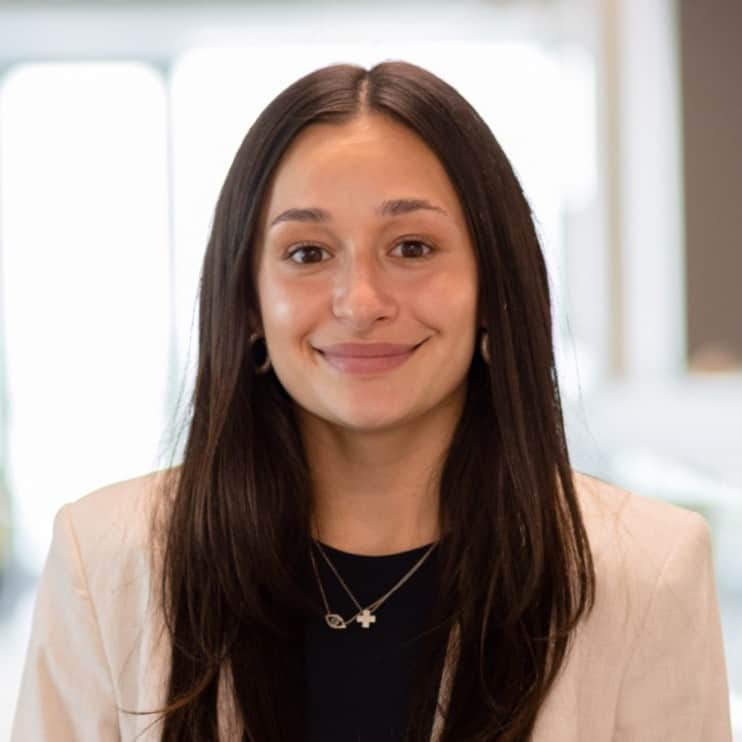 About the Author: Lexi Keppler is a senior at Marquette University graduating in 2024, double majoring in Commercial Real Estate and Finance. Lexi currently holds the position of Co-President in Marquette's Commercial Real Estate Club and has previously held the positions of Vice President and Director of Recruitment. Lexi's internship experience includes an Analyst Intern at Midloch Investment Partners and Property Management Intern at Colliers | Wisconsin. Lexi's favorite part of being a real estate student at Marquette University is being able to learn in a small-classroom setting from professors with industry experience.
2020 Author: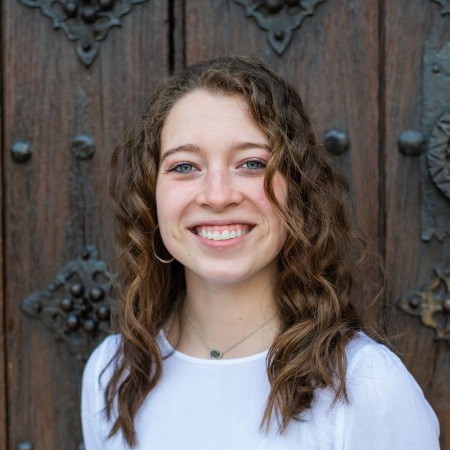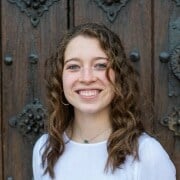 About the Author: Abby Thyne is a May 2020 graduate of Marquette University, with double majors in Commercial Real Estate and Finance. Abby served in the role of Alumni and Events Intern for Marquette University's Center for Real Estate and as an officer on the Commercial Real Estate Club's Executive Board. She obtained a full-time position at Northwestern Mutual in the Real Estate Investments department as an Analyst upon graduation. Abby's prior internship experience included an Investment Analyst Intern with Northwestern Mutual Real Estate and  Office Broker Intern for former MLG Commercial Milwaukee (now known as Newmark Knight Frank).
https://www.adventuresincre.com/wp-content/uploads/2019/12/2017_10-College-of-Comm-2683-scaled.jpg
1280
1920
A.CRE
https://www.adventuresincre.com/wp-content/uploads/2022/04/logo-transparent-black-e1649023554691.png
A.CRE
2023-09-18 06:00:59
2023-09-24 22:35:20
Marquette University – Undergraduate Real Estate Profile (Updated Sept 2023)