Graduate Real Estate Series: University of Miami MRED+U
When a mentor suggested the University of Miami I was apprehensive to even look at the program. Being from a small part of New England, Miami felt a world away. Without knowing much about the city, I immediately felt intimidated and averse to the idea of spending a year away from people and places I knew. Yet, that would turn out to be one of the best aspects of my year while completing a Master of Real Estate & Urbanism at UMiami.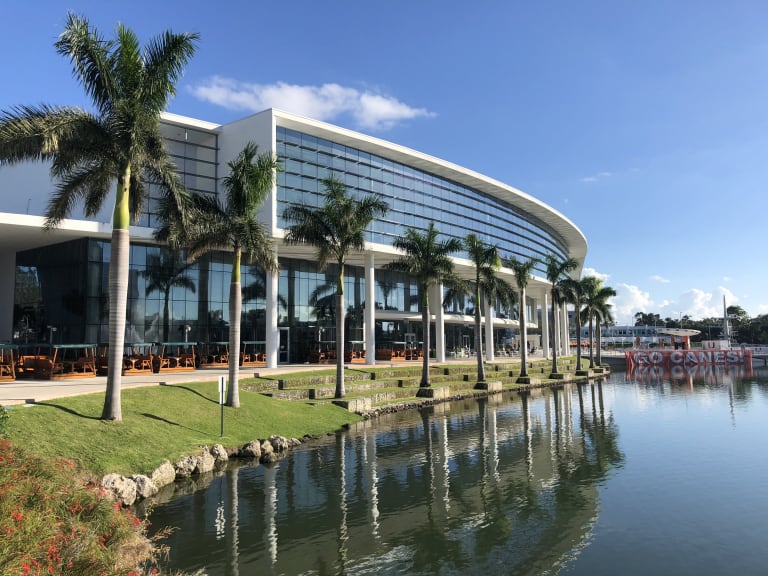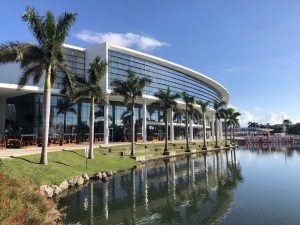 Watch the Student Interview Deep Dive on University of Miami's MRED+U
In this video, we conducted an interview with a current student at the University of Miami, Andrew Samonas. Andrew is working on an MRED+U wrote this article. In this interview, we discuss the demographics, extra-curricular, courses, and more in the Miami MRED+U Program.
A huge thank you to Andrew for contributing his time and experience to help others better understand what the University of Miami has to offer graduate real estate students!
---
Description
College: Miami School of Architecture
Program Name: Master of Real Estate Development + Urbanism
Location: 1223 Theo Dickinson Dr, Coral Gables, FL 33146
Year Established: 2008
Program History: The Master of Real Estate Development and Urbanism (MRED+U) at the University of Miami is an interdisciplinary one-year graduate program that combines the fundamentals of real estate development with livable community planning and design. Courses towards the Master of Real Estate Development and Urbanism began in Fall 2008 and the full one-year program launched in Fall 2009
Program Director: Dr. Charles Bohl
Rankings:
Degree(s) Offered: Master of Real Estate Development + Urbanism (MRED+U)
Program Length: Three terms/one year (Fall Term + Spring Term + Summer Term)
Program Website: https://mredu.arc.miami.edu/
---
Curriculum
The full-time MRED program is 36 credit hours set over the span of three semesters: Fall, Spring, and Summer. The bulk of the credits come from required courses with additional credits coming from a variety of elective courses. Students have the ability to enroll in courses across all spectrums of the School of Architecture and are encouraged to pursue classes that provide complementary knowledge to their eventual role in firms in development, planning, or finance.
Required Courses: Real Estate Development, Financing Urban Development (I & II), Real Estate Law, Market Analysis, Urban Infill & Preservation, Mixed-Use Development, Construction Management, Entrepreneurship, Case Studies, and a final Capstone project
Students will find that there is significant overlap between courses. Often times the material studied in one course will be readily applied to projects and assignments in each of their other classes. This type of structure allows students to draw material relevance and determine real-world application. Interwoven in the coursework of the development material the Urbanism aspects of real estate become pertinent. Between urban infill, historic preservation, and mixed-use dynamics there is constantly a reminder of how real estate is driven by local zoning policy and public input. In addition to a student's individual coursework, one can expect to be constantly involved with at least one group project. Divided into portions focused on topics such as building out financial pro formas, project massing, and site analysis there is a strong emphasis on collaboration. Regular group meetings take place outside of class where students plan and execute programming on real-life developments throughout the Miami market.
Additional optional coursework comes in the form of competitions put on by organizations such as ULI and Hines. These competitions bring together students from each of the aforementioned disciplines and typically require long, rigorous hours of extra work. However, the experience gained from choosing to participate in these programs give students the ability to test their theories or ideas in ways that can be immediately assessed by industry judges.
The goal of the MRED program is to develop students into well-rounded and well-informed real estate candidates. Leaving the program, you are prepared to begin or continue a career in development whether it be an institutional or grass-roots capacity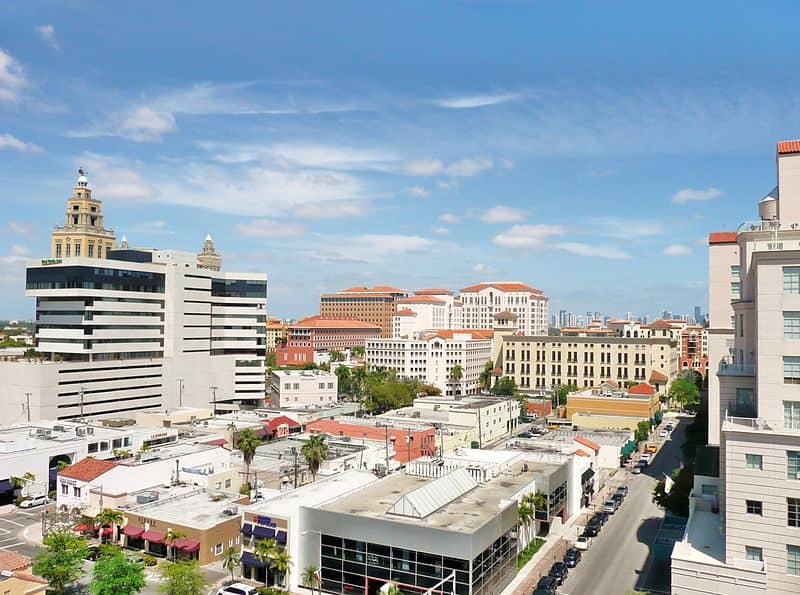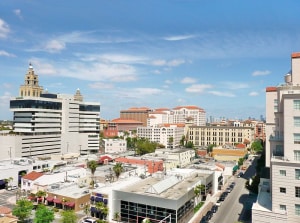 By Averette
---
Culture
Note: hard data was limited in this area. Much of the information below is anecdotal, provided to me by one current student and one recent graduate of the program as their best guess having attended the program.
Class Profile:
The average age of students in the program is younger than most other Master's level program at other universities. A good majority of students have immediate ties to the South Florida region with other influences from Latin & South America. The remaining percentage of students come from throughout the US typically with undergrad degrees in Business or Finance.
Students in the MRED program will quickly realize their choice to pursue a highly specialized degree will be met with like-minded individuals committed to expanding their understanding of real estate. Contrary to a MBA or Design degree offered at other universities, UM has an incredible ability to provide MRED students exposure to fields directly correlated with real estate.
Extracurricular Activities:
UM offers leadership cultivated from both institutional and boutique firms participating in a wide array of specialties. Between the faculty, Board of Advisors, and alumni network UM does an excellent job of ensuring students access to professionals at just about every stage of their careers. Furthermore, the city of Miami is fortunate enough to be an incubator for real estate influenced by the entire world. International investors arrive in Miami often greeted by people who share cultural and industry backgrounds they align with. Bringing the rest of the world to the forefront of student's education allows professors to incorporate ideas and examples not only applicable to the business landscapes in their backyard, but from
far
beyond the border of the city. UM and the access to a diverse fabric of professionals is second to none for students looking to meld their career domestically and internationally.
---
Admissions
Admissions information is always subject to change, so you should confirm this information is still applicable by visiting the Miami's admissions page.
Pre-Requisites:
A bachelor of arts or equivalent degree with a 3.0 cumulative grade point average
For international applicants and/or those whose native language is not English: 80 TOEFL score or 6.5 IELTS
Admissions Requirements:
Completed application form with an application fee. This fee is mandatory. Select the College (School of Architecture) and then your degree.
A letter or statement expressing your interest in the program and reasons for applying (1 – 2 pages).
Official transcripts of all college and university courses taken, indicating the date your professional or other undergraduate degree was awarded.
All transcripts must be sent directly from the institution's registrar to the below address:

[email protected]

Two academic (and professional, if applicable) letters of recommendation (If you have waived your right for access to your letters, they may be sent directly from the recommender, or they may be included with your application in a signed and sealed envelope).
Resume to be sent to email

[email protected]
Admissions Statistics:
Applicants: Not available
Acceptance Rate: Not available
---
Commentary
Internal resources presented to students enrolled in all phases of the MRED program include the ability to meet with executive-level faculty and professionals who can provide career guidance. Upon walking onto campus students submit a list of career and personal interests. They are then matched with a member from the Board of Advisors who they regularly meet with along the way. Hearing yourself explain where or what you want your career to look like is one of the best ways to get there, and UM staff are constantly encouraging students to seek out insights at every step of the educational journey. The UM alumni network includes folks from all over the country and world who are incredibly willing to lend a hand when students reach out. I have personally benefited from the UM alumni base whether it be through LinkedIn or other professional organizations, the recognition of being a 'Cane alum spans far and wide.
Additional value is found in degree-specific career fairs which attract local and national firms that students are frequently welcomed into because of the school's credibility and rapport.
External resources come in a variety of capacities. Students in the MRED and MUD programs get a membership to Urban Land Institute (ULI) and International Council of Shopping Centers (ICSC) which each individually include an extensive list of members throughout the industry. The MRED program travels to the annual ULI conference held in a different city each year. Leading up to the conference students study the city's respective market and subsequently take part in property tours in a variety of asset classes (THIS IS AN INCREDIBLE EXPERIENCE).
Once students identify someone they would like to meet, setting up connections comes easily. While mingling at industry events, I found being in the MRED program was highly regarded and established a tangible sense of integrity.
---
Other Resources
"Student Resources" page on the Miami School of Architecture MRED+U. Includes resume template, mentors, housing, case studies, and more.
---
Browse Other Master In Real Estate Profiles
Read Other Profiles
Columbia MSRED | Cornell MPSRE | MIT MSRED | NYU MSRED & MSRE | Johns Hopkins MSREI | USC MRED | Harvard REBE | Texas A&M's MRE
---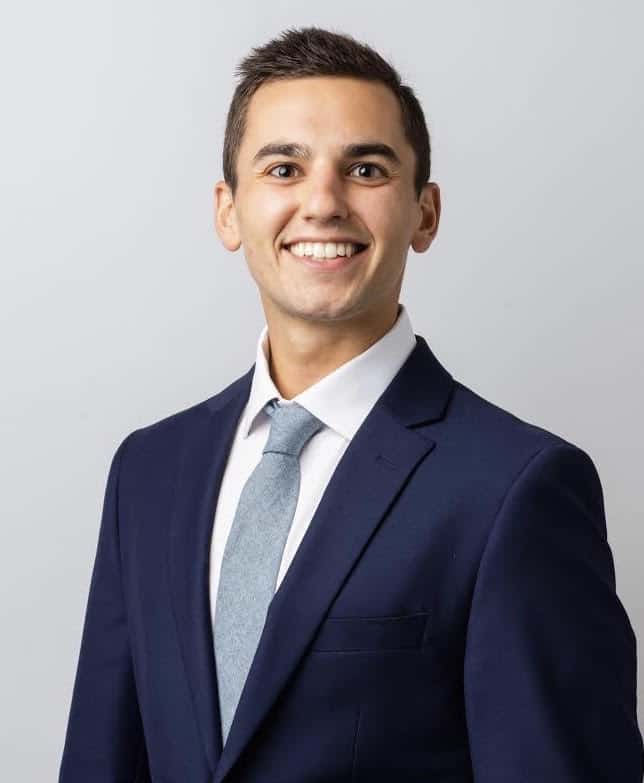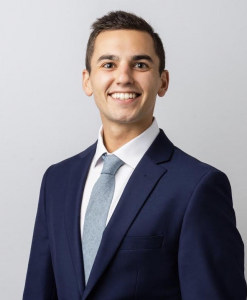 About Andrew Samonas: Andrew is currently working on an MRED+U at the University of Miami. He has the following education: B.S. Business Management & Marketing, Endicott College 2017 (Beverly, Ma); Master of Real Estate Development & Urbanism, University of Miami School of Architecture 2020 (Coral Gables, Fl); and Dean's List, Dean's Research Initiative, Swire Scholar, ULI Young Scholar, Hines Student Competition. He's worked at the following places: Waterstone Properties Group (Boston, MA): Retail Leasing & Development; Torrington Properties (Boston, MA): Multifamily Leasing & Development, Site Analysis; Fortis Design Build (Miami, FL): Development Associate; and Samonas Realty (Portsmouth, NH): Licensed Real Estate Agent and Property Owner.
https://www.adventuresincre.com/wp-content/uploads/2020/11/Shalala_Student_Center_University_of_Miami-scaled.jpg
1440
1920
A.CRE
https://www.adventuresincre.com/wp-content/uploads/2022/04/logo-transparent-black-e1649023554691.png
A.CRE
2020-12-21 07:00:16
2023-01-18 10:43:34
Graduate Real Estate Series: University of Miami MRED+U