Graduate Real Estate Series: Portland State University Master of Real Estate Development
I chose the Portland State University Master of Real Estate Development program because of its sustainable and equitable real estate and development values. The deciding factor was that the community stood with the institution in a way I had not seen before. It was great to see diverse groups of people working together and thinking unconventionally to solve real estate problems and rectify injustice. "Let knowledge serve the city" is the school motto and one that profoundly resonates with me.
Note from Michael: This profile is part of The A.CRE Graduate Real Estate Series highlighting some of the top undergraduate programs with robust opportunities to study and secure work in commercial real estate. Each profile has been written by a current or former student of the program and is written from their unique perspective on the school and its real estate offerings. A huge thanks to Antwon Ali for taking the time to write this profile of Portland State.
At the time of my search, I was willing to relocate anywhere in the world to pursue my education in real estate. So, I researched every real estate master's program for nearly four years. I wanted to be a part of a community that was forward-thinking in its curriculum and in practice as a community. Also, I needed to be able to pair my real estate education with a tech component, which I was able to do, and the concentration of real estate developers who take the risk of being creative in the area contributed significantly (I could meet them and learn from their work).
Portland State University Student Interview Deep Dive
About Portland State University Real Estate
One of the reasons I was drawn to Portland State was because of its commitment to inclusivity. As people of color, women, and members of the LGBTQI+ community are underrepresented in commercial real estate ranks, PSU makes a conscious effort to invest in policies and procedures to enable a more diverse student body. During my MRED program, I was offered the opportunity to help advance DEI education for industry leaders by participating in the Center for Real Estate's DEI in Real Estate webinar series. My reason for participating was to offer a perspective that many have not heard because it may be too hard to share or too hard to hear. It was about creating an open dialogue for participants to learn from each other to equip themselves with empathy so they could be prepared to lead in the future. As it turns out, the connections I made with fellow speakers of this program ended up opening the door to many opportunities to collaborate and potential career opportunities.
Portland State University's Master of Real Estate Development
Offered jointly through PSU's School of Business and College of Urban and Public Affairs, the PSU Master of Real Estate Development (MRED) degree provides students with a holistic study of real estate development through:
A living laboratory, Portland is an epicenter for sustainable urban development, giving MRED students the chance to watch, work with, lean in and learn from leading property owners, developers, and lenders in action.
Experiential education anchored in real-world application; MRED goes beyond the classroom – empowering students to put theoretical learnings into action in real-world project scenarios thanks to the Center for Real Estate
Professional connections to industry leaders; from mentorship relationships, internships, networking, guest speakers, and access to industry conferences, students cultivate life-long bonds with instructors and local professionals. One of the most impactful parts of PSU's program for me was my mentorship with Todd Schaeffer. He helped me visualize the business landscape from an executive perspective and helped me prepare my family and mind for the challenges that may occur when ascending the ranks. The importance of continually cultivating character, thinking like a CEO, and maintaining balance in life are all lessons that have changed my life, not just in business. I am a better human because of our relationship.
One of the greatest areas for personal growth occurred in the MRED Executive Perspectives in real estate course. It was in this course I was challenged to network through informational interviews…. It brought down the veil of executive-level leadership and allowed me to interact with top executives, which was previously uncommon. Through the advice and relationships, I saw how they thought, mitigated risk, and approached life. It rubbed off, and I can now solve problems at a higher level than before.
PSU's MRED Leadership
Portland State's MRED program is fortunate to have both an academic faculty director (Gerry Mildner, PhD), focused on providing a high-quality MRED classroom experience, coupled with the Center for Real Estate (Julie Gibson, MBA, Executive Director), whose focus is to ensure students learn and connect both in and outside the classroom with industry leaders. The Center for Real Estate has close ties with the local community, in addition to a 35-member advisory board filled with leaders from the CRE industry. MRED students have open access to the board and others, providing students connections at a level that would be hard to make if not in this degree program.
Portland State University MRED program began 10 years ago, and its current tuition is approximately $38,000, making it one of the more affordable MRED programs in the nation. Students can complete the MRED degree in less than one year full-time, or two years part-time. Students appreciate the blend of university and industry professors teaching courses, and courses are offered in the late afternoon & evenings to fit working professionals' schedules.
Portland State is fortunate to have Dr. Julia Freybote teaching the real estate courses at PSU.
Dr. Freybote is a brilliant mind, and her outlook on investor sentiment in the real estate market is comparable to that of Benjamin Graham's Intelligent Investor in its analysis of market irrationality but for real estate. Her ability to take a complex subject and make it digestible is amazing, and I have yet to meet anyone more dedicated to the students. Several times, I would get feedback on questions asked in 15 minutes or less. What makes this impressive is I'd be working well past midnight.
Portland State's Real Estate Club
Portland State's real estate club, Real Estate Emerging Leaders (REEL), seeks to bring undergraduate and graduate real estate students together to connect and learn from industry professionals. Various real estate tours, industry panel discussions, and networking events are offered by REEL throughout the year. The REEL group helps students know how to differentiate themselves professionally and how being a member of the PSU community provides an excellent opportunity for us to do that. We understand that leadership in the future of real estate looks a lot different than it does now, so we used our advantages at PSU to prepare ourselves to be the most qualified to lead when that time comes.
Course Offerings
| | |
| --- | --- |
| Downtown Revitalization | This course examines the evolution and revitalization of downtowns and main streets over time. It explores the role of downtowns in contemporary urban regions, and introduces the concepts of downtown management and other strategies for promoting vital urban centers. Through readings, field observations, classroom discussions, and a series of assignments, students will explore the interrelationships between the built environment, economic trends, and public policy in shaping the downtowns we see today. Students should learn to understand downtowns as complex and multifaceted places that are always changing and unpredictable, but often play a crucial role in a community's identity and purpose. |
| Sustainable Cities and Regions | Explores the questions of whether and how cities can be sustainable — and how they can continue as places that sustain cultures, economics, and nature. Basic technological and theoretical models of human-nature interaction will be considered, along with visionary possibilities for the future of cities and urban regions, globally and in Portland. |
| Affordable Housing Finance | Introduction to the unique challenges of financing and developing affordable housing projects. The challenges and tools for financing rental as well as owner-occupied housing will be covered, and case studies will be used to illustrate the ways in which financing for affordable housing is created and used, and poses unique challenges for investors, jurisdictions, and community-based groups. |
| Community, Planning, and Ethics | Introduction to the history and theory of community development in North America, the theory and practice of urban planning in North America, and to the ethics of civic and business practices linking the public, private, and non-profit sectors. It examines the tensions among market-based development, community action, and public intervention. Topics range in scale from housing style choices to aggregate trends in metropolitan form and cover a wide range of actors including individual households, private builders and developers, reformers, nonprofit organizations, and governments. The course will focus on plans as the outcome of political processes with specific consequences for different constituencies within the city. |
| Real Estate Finance I | Introduces business finance within the context of commercial real estate. Concepts and techniques will include financial statements, analysis, and forecasting; present value and discounted cash flow analysis, an introduction to real estate valuation measurements; and analysis of performance risk versus return. Students also receive an overview of the legal definitions of real estate terminology, including title, contract, regulation, and financing issues, and case studies in real estate development |
| Real Estate Finance II | Application of finance and economic principles to analysis of real estate finance and investments. Emphasis on the development of problem solving capabilities through the use of computer application programs. Special attention given to risk analysis, alternative mortgage instruments, hedging techniques, and the tax effects of real estate investment. |
| Real Estate Development I | Evaluates the new public/private partnerships that are necessary for downtown redevelopment, historic rehabilitation, integrated mixed-use urban centers, urban villages, and new communities. Students will analyze the critical conceptual, feasibility, and deal-making phases of the development process, as well as the development and management stages. The course examines the new affirmative roles played by both public and private developers, as well as unusual joint development entities. Also considered are innovative concepts of incremental growth, land and development banking, shared parking, and alternative development patterns. |
| Real Estate Development II | Provides students the experience of developing a comprehensive and unified analysis of a commercial real estate project. Each student will submit a case study with greater specificity showing how the design, development, market, finance, construction, and management of the project are integrated. A select number of projects in the greater Portland area will be analyzed as case studies. Students will work closely with industry participants and faculty to develop their analysis as well as alternative strategies for the project at critical stages of its development. |
| Housing Economics | Looks at the economics of real estate and housing, including land rent, interest rates, apartment rents, and housing prices, using an economic framework. Basic concepts in urban economics such as land rents, externalities, and public goods are reviewed. Explores the technique most commonly used in real estate and housing economics: hedonic pricing. Explores the rationale and impact of government intervention in the private real estate market |
| Real Estate Law I | Provides students with a comprehensive summary of real property from a legal perspective with an emphasis on transactional issues. Includes issues relating to types of ownership, descriptions of property, easements, public and private limitations on use, real estate contracts, forms utilized in transfers, financing and title assurances. The class will enable students to understand the legal framework and the rights and responsibilities of owners and transferors/transferees of real property. |
| Development Project Design | Provides an understanding of architectural practice, the value added by design, the intersection of design with broader community concerns and developer's objectives, and the management of the design process, including tools for decision analysis in all phases of the building design process. Case studies of the major building types will be presented |
| Executive Perspectives on Real Estate | A series of presentations by local and regional leaders in the real estate industry highlighting issues in the development of their business and career opportunities in the real estate industry. |
| Real Estate Development Workshop | Students form a real estate development team and produce an original development plan, including the development concept, the market analysis, the conceptual design, economic analysis capital and operations budget, and management plan. The student's plan will demonstrate mastery of the development concepts and tools learned through the previous courses. |
---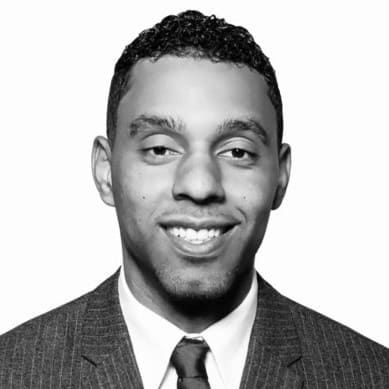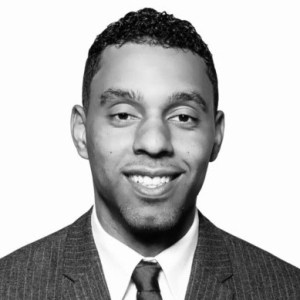 About the Author: Antwon Ali is a Master of Real Estate Development '22 student and 2021 Real Estate Alumni Scholarship recipient.
Browse Other Master In Real Estate Profiles
https://www.adventuresincre.com/wp-content/uploads/2022/11/Portland-State-University-Masters-in-Real-Estate-scaled.jpg
1440
1920
A.CRE
https://www.adventuresincre.com/wp-content/uploads/2022/04/logo-transparent-black-e1649023554691.png
A.CRE
2022-12-04 07:30:18
2022-12-04 10:49:17
Graduate Real Estate Series: Portland State University Master of Real Estate Development