Texas Tech University – Undergraduate Real Estate Profile (Updated Aug 2023)

Note from Michael: This profile is part of The A.CRE Undergraduate Real Estate Series highlighting some of the top undergraduate programs with robust opportunities to study and secure work in commercial real estate. Each profile has been written by a current or former student of the program and is written from their unique perspective on the school and its real estate offerings. A huge thanks to David Martin and Roque Alaniz for taking the time to write this profile of Texas Tech.
Roque Alaniz's Experience:
I graduated high school in May of 2021 not knowing if I was even going to attend college. I was the first from my extensive family to graduate high school, so I had no guidance on how to go about enrolling into college. Being a first-generation college student is difficult and confusing, but the reason I chose Texas Tech was because of their constant follow up and guidance through the process. My process of researching schools involved looking up universities that offered a real estate major or concentration. A lot of universities do not offer real estate focused programs, which is what I wanted to pursue. Once I narrowed my list to a few universities, I focused on the cost and value I was going to get from my education.
Texas Tech is a public school that is focused on helping students that truly want to receive an education. Their cost of attendance is around $14,000 a year for an average student taking 15 hours a semester. Not included in this number is housing and food, but if you live off campus you are very much able to control those numbers based on your choices. Rent is not as high in Lubbock, TX as it is in other places, with average rents being around $600-$700 a month. However, this does not apply to freshman who are required to stay on campus their first year. In that case, you would add an additional $10,000 to the annual cost of attendance that would go towards your dorm and meal plan, bringing you to $24,000 a year to attend Texas Tech.
Overall, Texas Tech is not very expensive relative to other institutions that offer a top tier real estate program. They provide the opportunity to apply for need- and merit-based scholarships to all students. I would recommend focusing on your essays. Being able to sell your story and elaborate on why you deserve or need a scholarship goes further than simply relying on your grades to tell the story. The finance and Center for Real Estate programs offer scholarship awards for students. These applications open in the spring and can be found in the Rawls College of Business webpage. Looking back, knowing what I know now about the program and its costs, I would've made the same decision on choosing Texas Tech for my undergraduate degree.
From my personal experience, Texas Tech University stands out as one of the best universities for individuals interested in pursuing a real estate education. The university's commitment to excellence is particularly evident in its real estate program, which offers a comprehensive curriculum that builds the fundamental knowledge of real estate and supports students in developing other skills to succeed in the field.
The real estate organization has gained a reputation as being one of the most well-established and efficiently managed clubs dedicated to real estate among universities. From an academic standpoint, the real estate professors at Texas Tech rely on their past professional careers to elevate their lecture material. They strike a balance between teaching fundamental real estate knowledge and incorporating current market trends. In conclusion, I can attest to Texas Tech University's real estate program being a distinguished and top-tier program for aspiring real estate professionals. The strength of its Real Estate Organization and the commitment of its professors make for a well-rounded college education that more than prepares for anyone for a career in commercial real estate.
David Martin's Experience:
Growing up in Corpus Christi, Texas I had little exposure to real estate until I became interested through books and the internet during high school. My first exposure to real estate was the writings of Robert Kiyosaki and John L. Bowman. I began to seriously pursue the industry through my finance education and the real estate program available at Texas Tech University at this time.
Watch the Student Interview Deep Dive on Texas Tech's Real Estate Program
In this interview, we conducted an interview with a current student at Texas Tech, David Martin.
Thank you so much to David for speaking with us about what it's like at Texas Tech. His perspective and knowledge are extremely beneficial in helping others better understand what Texas Tech has to offer.
Studying real estate as an undergraduate student at Texas Tech University takes place at the Rawls College of Business. At Rawls, you actually major in finance with a concentration in real estate.
Texas Tech's Real Estate Organization
The Real Estate Organization (REO) is the student programming arm of the Texas Tech Center of Real Estate. The organization educates, connects, and advances its members across the commercial real estate industry, including development, brokerage, management, consulting, and capital allocation. The Real Estate Organization averages over 100+ dues-paying members each semester. REO meetings are held every two weeks, typically hosting an industry professional speaker and attended by over 40 students.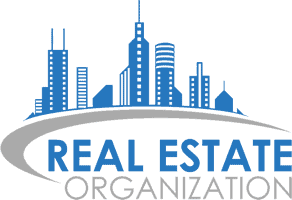 In connection with the Texas Tech Center for Real Estate, REO provides its members with opportunities to interact with commercial real estate industry professionals personally, observe real estate projects first-hand, and practically analyze real estate markets and investments. The real estate-specific advisory board focuses on providing real estate students mentorship, internships, and scholarship opportunities.
In addition, REO understands that real estate cannot be done without their partners on the banking side. Therefore, REO usually hosts most of their socials, alumni tailgates, and conference events in conjunction with the Texas Tech's Excellence in Banking Program. As far as job placement, real estate students get to attend the business career fair hosted each semester. This event is an all-day event and puts students and over 100 companies offering jobs and internships all in one place. Luckily, I've not experienced nor seen a lack of employment options for real estate students. With the support of the Career Management Center and Real Estate Organization sponsors, opportunities are constantly being presented to real estate students and are there for those that are wanting to work or intern at real estate firms.
Texas Tech Real Estate Extracurriculars
Industry Trips
Every semester REO offers its members the opportunity to take part in a 3-day industry trip where students travel and meet with various real estate companies and professionals. Travel destinations vary each semester, but typically focus on the large metropolitan areas in Texas (Dallas, Houston, and Austin). The student attendees meet with 5 to 6 firms each day across all sectors of the commercial real estate industry. Past visits have included companies such as Hines, JLL, Stream Realty, Cushman & Wakefield, CBRE, and Woodbine Development to name a few. For interested students, group sizes vary each semester but are around 10-15. Applications open mid-semester, and selections are based on REO involvement and attendance throughout the semester.
For a summary of the Spring 2023 REO Industry Trip to Austin, see the LinkedIn article here.
Real Estate and Banking Case Competition
Each year, members from REO and the Rawls Banking Association (RBA) compete in a case competition where undergraduate and graduate students get to compete against others in a team format. These competitions are company-sponsored events and involve students preparing, underwriting, and presenting a real estate case study to a panel of judges for a chance to win cash prizes.
For a summary of the Spring 2023 Case Competition, see the LinkedIn article here.
Software Trainings
The Real Estate Organization helps to prepare students for internships and employers by offering software trainings every semester. In addition to CoStar being used in every real estate class, REO hosts trainings on ARGUS Enterprise and the TreppLoan platform each year.  In addition to these real-estate specific platforms, real estate students are also heavily exposed to Excel in the classroom. Our university partnership with ISCS also allows REO students obtain an A.CRE modeling training at only $100.
Monthly Speaker Meetings
Every month, REO offers its members the chance to attend in-person speaker meetings where they get to hear from and connect with real estate industry professionals. These individuals are well respected and established within the commercial real estate industry. They provide students with insights into their careers and companies as well as advice on navigating the real estate landscape upon graduation.
Monthly Business Meetings
The monthly business meetings are led by REO officers and offer students the opportunity to ask and obtain practical advice from their peers. REO officers are usually juniors and seniors that have completed internships and/or have full time offers from real estate companies. These students present to other REO members advice on networking, interviewing, and other helpful tips on what they are doing to put their best foot forward.
Monthly Social Events
The real estate social events give members the chance to network and connect with more real estate students and professionals in a casual setting. Often these socials are hosted outside of campus and are attended by real estate professionals in the area. These events are completely catered by REO and offer students the chance to build their networking and social skills before graduation.
Real Estate Conference
Each year, REO and the Center for Real Estate host a Real Estate Conference in Lubbock attended by alumni and other industry supporters.  The conference is a combination of panel discussions and presentations on current commercial real estate topics.
For a summary of the 2023 Texas Tech Real Estate Conference, see the LinkedIn article here.
Center for Real Estate Advisory Council
As part of the rapid growth of the real estate program, alumni have established the Texas Tech Center for Real Estate.  To date, approximately $4 million dollars has been pledged to support the growth of this program.  A recent article was published by Texas Tech University about the Center for Real Estate here.
To guide the Center's development, two advisory boards have been established: (1) the Center for Real Estate Advisory Board and (2) the Recent Alumni Board.  Together, these board for the Center for Real Estate Advisory Council.  A list of the current Advisory Council members is attached.
---
Real Estate Education at Texas Tech
The real estate program at Texas Tech is unique in the sense that it's offered to all business majors. Texas Tech offers a real estate certificate that can be added to any course curriculum. Think of the certificate as a minor, to obtain the certificate you need to complete at least 4 of the 8 real estate courses offered within the College of business. These courses are designed to give students a strong base and understanding of real estate to enter and build their careers upon.
The real estate program at Texas Tech is led by Jared Harrell whose background is centered around real estate law and private equity. He has led the charge in establishing the Center for Real Estate at Texas Tech and teaches 3 of the 8 undergraduate real estate courses (RE Investments, RE Law, and Property Technology). Having taken Professor Harrell's classes, I can say the enthusiasm and passion he has for this program is unmatched. He takes the time to know his students and offers his guidance and assistance to anyone who asks.
Being a real estate student, I can say the opportunities are found the more involved you are. Naturally, you will meet and connect with established alumni and industry professionals who will open doors the closer you get to graduation. The courses more than prepare you for an internship or full-time role at any commercial real estate firm. However, it's the real estate organization that teaches you how to leverage your network, interview, and stand out within the real estate community.
Texas Tech Real Estate Courses
Real Estate Fundamentals: As a junior, I enrolled in my first real estate course, Real Estate Fundamentals, with Professor Jared Harrell. This course in conjunction with Jared Harrell's involvement as faculty advisor of REO provides students with great exposure to the program and the Real Estate Organization. Real Estate Fundamentals is required for all Finance majors as well a prerequisite for upper-level real estate courses which helps direct undecided students into the right Finance program whether that be the Real Estate Concentration, Commercial Banking Certificate, or general Finance degree.
Professor: Jared Harrel
Real Estate Finance: Mechanisms of real estate financing, sources of funds and financial institutions, and government agencies.
Professor: Stephen Buschbom
Real Estate Law: Land rights; classification of estates; acquisition; and creation of property rights, titles, and common conveyances.
Professor: Jared Harrel
Real Estate Appraisal: Appraisal and valuation techniques applied to residential, commercial, and industrial property.
Professor: Lonnie Hendry
Real Estate Investments: The framework for urban real estate investment decisions by individuals and institutions.
Professor: Stephen Buschbom
Click here to view the Rawls College of Business Advising Sheet for real estate
Browse Other Undergraduate Real Estate Profiles
---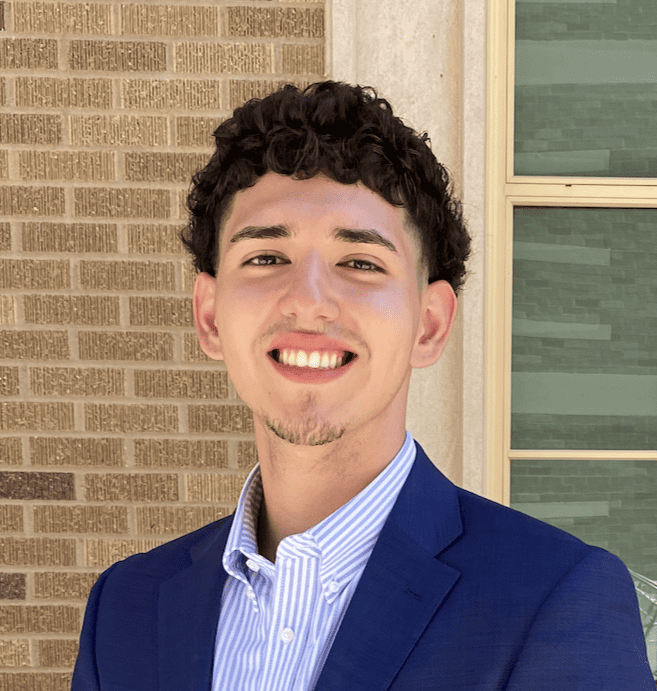 About the Author: My name's Roque Alaniz, and I'm a first-generation college student from Edinburg, Tx. I will graduate in December of 2023, finishing my undergraduate degree in two and a half years. I'm a finance major with a certificate in commercial real estate. I've worked various real estate jobs, but the more significant ones were my internships during the summers. During the summer of 2022 I interned at Texas Capital Bank within their commercial real estate lending division in Dallas. I evaluated various commercial real estate types, assessed loan packages and worked a loan abstracts project. During the summer of 2023, I interned at Woodbine Development as an asset management intern also in Dallas. There, I assisted the asset management team on developing their quarterly reporting by doing in-depth analysis of hotel budgets, actuals, and forecast.
Thus far, I have maintained a 4.0 GPA and have been heavily involved in multiple student organizations. I currently serve as the President of the Real Estate Organization as well as the President of Beta Gamma Sigma, a business honor society. In 2021 I was selected to represent the Rawls College of Business at the National Student Leadership Conference (NSLC) amongst other Texas Tech students. In 2022, I was selected for the national SIOR student scholarship and was also chosen to make the distinguished student speech in the Rawls College of Business Alumni Awards ceremony. I've received my Foundations of Real Estate certificate from ULI. However most recently, I studied abroad in London, taking the first International Real Estate course offered at Texas Tech.
2020 Author: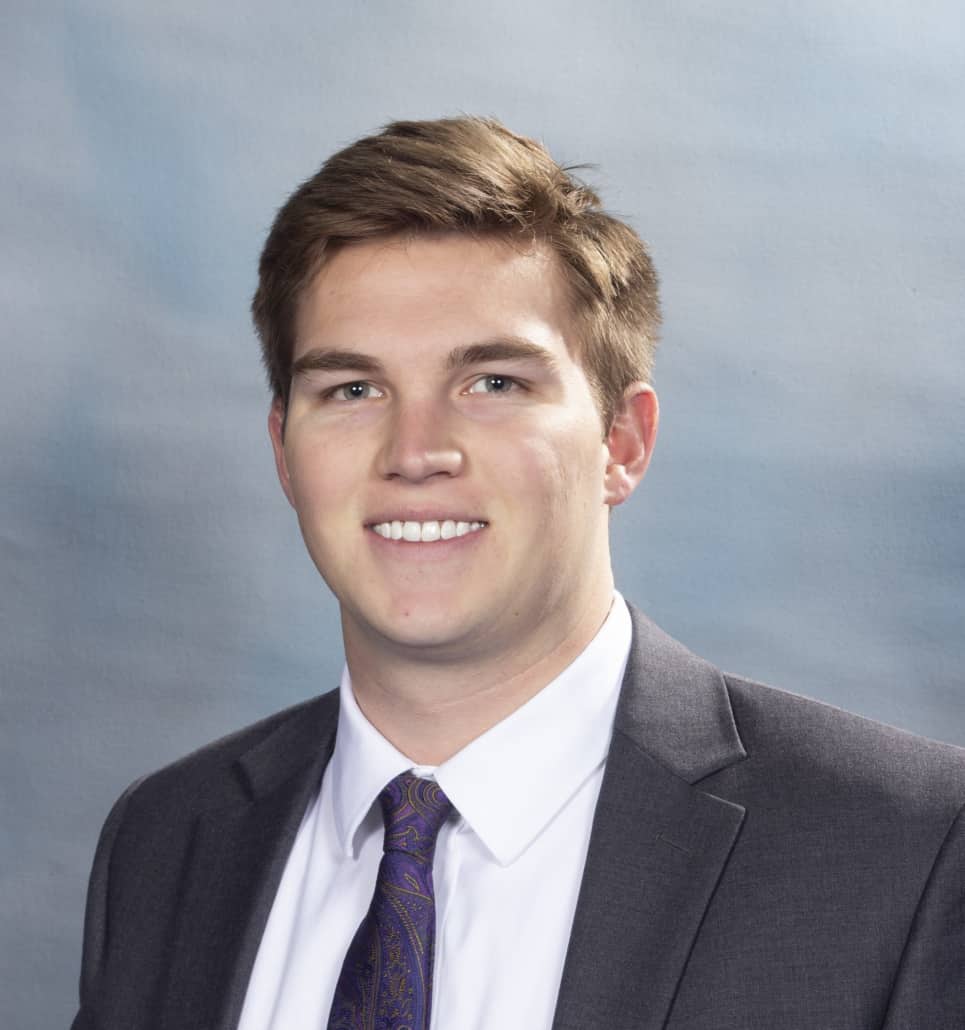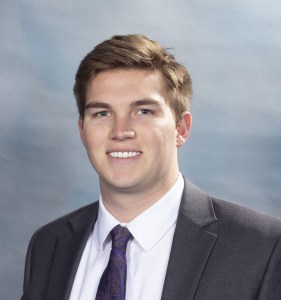 About the Author: David Martin was born and raised in Corpus Christi, Texas and began his education at Texas Tech University's Rawls College of Business with a degree in Finance and a Concentration in Real Estate. While attending Texas Tech, David was involved in various activities on and off-campus, including the Texas Tech Real Estate Organization ("REO"), Texas Tech's Finance Association, and Delta Tau Delta Fraternity. David is currently pursuing a career in
multifamily capital markets in Austin and Dallas, Texas upon his early graduation in December 2020.
https://www.adventuresincre.com/wp-content/uploads/2020/10/Texas-Tech.jpg
600
900
A.CRE
https://www.adventuresincre.com/wp-content/uploads/2022/04/logo-transparent-black-e1649023554691.png
A.CRE
2023-08-28 08:00:07
2023-08-28 14:33:24
Texas Tech University – Undergraduate Real Estate Profile (Updated Aug 2023)