University of Pennsylvania – Undergraduate Real Estate Profile

I chose the University of Pennsylvania for a whole host of reasons. Firstly, their four school offerings give me a chance to study and meet people from different academic and professional disciplines and provides a refreshing experience in the intellectual diversity of the student body.
Furthermore, their specific undergraduate business program in Wharton provides an excellent focus on career development and other pre-professional facets that really accelerate your career opportunities before you graduate.
The various choices of concentrations give a wide array of studies, and even within real estate, there are numerous courses that touch the different disciplines of the industry. I researched other schools and their offerings, and although I was matched to Penn through a third-party scholarship organization, I can certainly say it was one of my top choices.
Knowing that real estate is the career for me, a document as such would be invaluable to my considerations for college as it would give me a more detailed sense of what the school is like and what you can expect to learn there throughout the next couple of years. The school's annual cost of attendance for undergraduate studies stands at around $73,000, but it is important to note that they offer substantial financial aid, so financial burdens should not prevent you from applying.
Note from Michael: This profile is part of The A.CRE Undergraduate Real Estate Series highlighting some of the top undergraduate programs with robust opportunities to study and secure work in commercial real estate. Each profile has been written by a current or former student of the program and is written from their unique perspective on the school and its real estate offerings. A huge thanks to Alejandro Banuelos, Class of 2022, for taking the time to write this profile of the University of Pennsylvania.
Watch the Student Interview Deep Dive on UPenn
As part of our University Deep Dive Series, we conducted an interview with a current student and author of this post, Alejandro Banuelos.
A big thank you to Alejandro for contributing his time towards helping new students learn about Wharton's real estate offerings.
The Wharton School
Business makes things happen and affects every part of society. At Wharton, the world's premier business school, you will gain knowledge and experience you need to become a leader in business and make a positive impact on today's challenging economic and social issues. Wherever you want to go in life, a Wharton education will empower you every step of the way.
The real estate program at our university is headed by the Samuel Zell and Robert Lurie Real Estate Center at Wharton. They oversee operations and resources for the five real estate clubs across Penn, and provide numerous educational, financial, and academic resources to promote the excellence in real estate studies.
Although there is no specific leader of the organization itself, there are numerous teams that work solely on the center's initiatives throughout the entire calendar year. Free of charge, students are able to access research conducted by the real estate department's standing and affiliated faculty, attend seasonal forums to discuss relevant industry topics with prominent real estate figures, engage in mentorship programs with seasoned professionals, and so much more.
History of Wharton Real Estate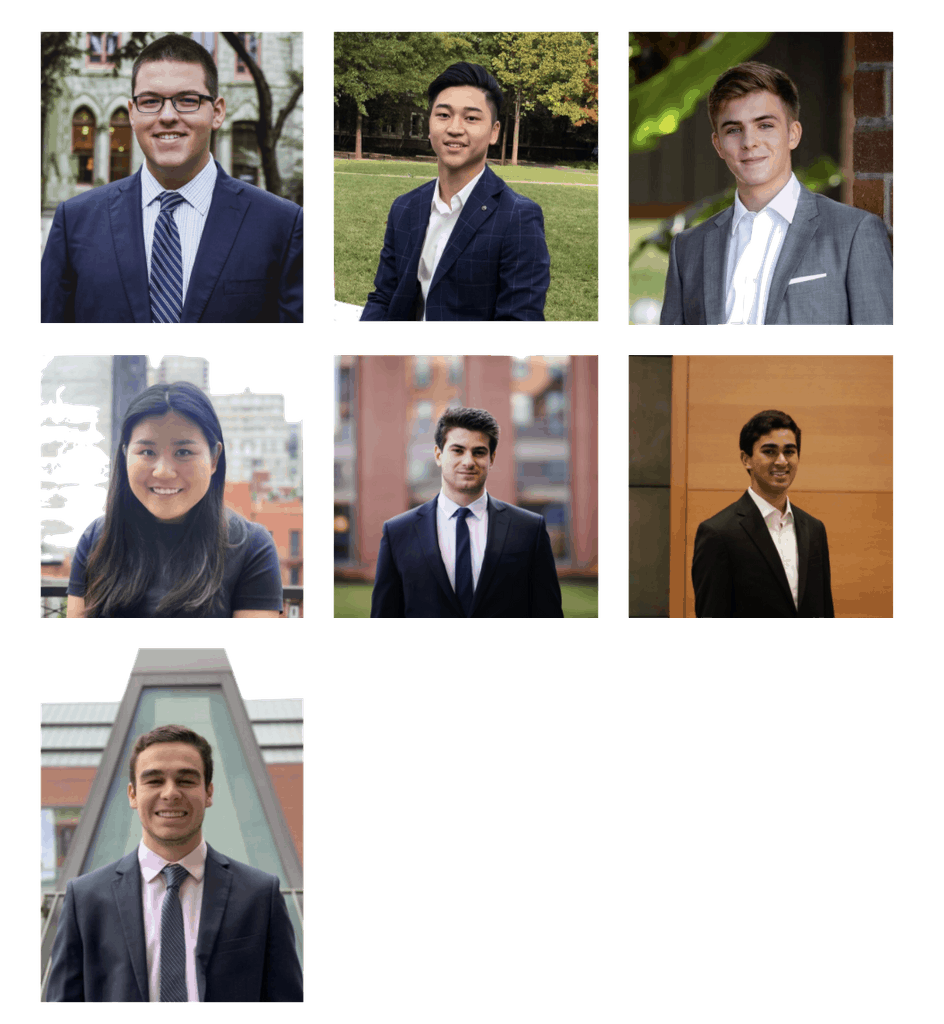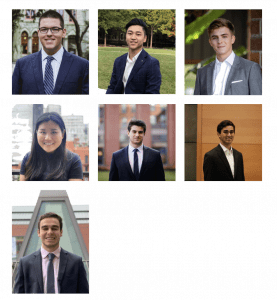 WUREC Executive Board 2020-2021
Real estate started as a niche among the greater finance clubs across Penn, but has over time built a huge membership, offering different communities for all levels of interest. The greater Zell/Lurie Real Estate Center was established in 1983 by the Wharton School. Our undergraduate club has an executive board (pictured above), which handles five different committees of operations, all headed by our president. Outside of the classroom, the real estate community fosters networking and engagement opportunities with real estate professionals, allowing students to build their network with their peers as well as alumni that serve to guide and provide opportunities.
Wharton Real Estate Extracurriculars

Wharton Real Estate Club
For undergraduates, the Wharton Undergraduate Real Estate Club is our specific organization under the greater Zell/Lurie Real Estate Center. Our mission is to educate the Penn community about the real estate industry and expose the undergraduate student body to various opportunities in the field. We also seek to provide an intellectual environment that not only allows students to learn but also to network and build meaningful foundations for success in real estate. There are dozens of members associated with the club spanning different years, backgrounds, and academic interests. We host treks to different real estate markets such as New York, Miami, and London.
In addition, we invite distinguished professionals and academics across the real estate industry to speak about their experiences and thoughts about the market. Lastly, we form school teams to compete in case competitions where students present investment pitches to a panel of judges, as well as community initiatives like movie nights and other gatherings. Our operation is largely independent of other undergraduate clubs, but we do sometimes collaborate with the graduate real estate programs. Our students are involved across numerous real estate career paths, and they all attend school-wide career fairs and eventually mentor undergraduates and serve as a strong alumni base.
Case Competitions
The Wharton School offers students real-world experience through their case competitions. These case competitions aren't individual to real estate students, but it's an important part of many real estate student's experiences. Student teams have competed in the following competitions: BI International Case Competition (Oslo, Norway), USC Marshall International Case Competition (Los Angeles, California), CBS Case Competition (Copenhagen, Denmark), JMU Case Competition (Montreal, Canada), and the UNI Case Competition (Pamplona, Spain). Even more case competitions are sponsored by various Wharton clubs.
Wharton Investment and Trading Group
The real estate group focuses on education and investment pitches, giving members the opportunity to both learn about the industry and practice applying investment principles. Members can expect to spend time learning about the basics of real estate valuation, industry trends, macroeconomic considerations, and analysis ranging from property-level to large-cap REITs. Responsibilities will include participation and presenting pitches, as well as contributing to group discussions in meetings.
Wharton Undergraduate Venture Fellows
Venture Fellows participate in annual leadership trainings, assist with Venture marketing efforts, conduct pre-trip information sessions and activities, serve as coaches and facilitators during ventures, and collect information after the ventures to ensure continuous improvement of the program. Applications to become a venture fellow are accepted in the spring semester. Visit the McNulty Leadership Program website to learn more.
Conference and Networking Opportunities
The Eric and Beth Schlager Lecture Series
The Eric and Beth Schlager Lecture Series has attracted standing-room-only student attendance to hear from entrepreneurs such as Thomas J. Barrack, Jr., the Founder, Chairman, and Chief Executive Officer of Colony Capital, LLC; real estate titan Sam Zell, Chairman of Equity Group Investments; Jeff Blau, Chief Executive Officer of Related Companies; Roy Hilton March, Chief Executive Officer of Eastdil Secured; Keith Gelb, Managing Member and Co-Founder of Rockpoint Group, LLC; Doug Abrams, Founder of Abrams Capital Group; John Grayken, Chairman, Lone Star Funds; and Spencer B. Haber, Chairman and Chief Executive Officer, H/2 Capital Partners.
Ballard Executive Visitor Series
The Center also serves as a liaison between Wharton faculty and students and business professionals through the Ballard Executive Visitor Series, named in honor of the late Claude Ballard, who established the Center's first endowment.
International Study
The Zell/Lurie Real Estate Center supports and extends the globalization initiatives of the Wharton School through its annual Hong Kong and London programs for executives and through its International Housing Finance Program.
Annual Real Estate Career Fair
The Wharton Real Estate Career Fair, which attracted 69 companies last January, provides an excellent opportunity for students to learn more about companies. This is also the place for you to meet the University of Pennsylvania's best and brightest who are seriously interested in exploring the challenges and opportunities in the real estate profession.
---
Real Estate Course Offerings at Wharton
In terms of course offerings for undergraduates, the concentration in real estate has one required course, Real Estate Investment: Analysis and Financing. From there, students must take three additional credit units from 12 different real estate courses. They cover an extensive list of real estate interests, and some are even comingled with the graduate schools for an opportunity to work with MBAs and other graduate-level students.
Real Estate Law: This course examines the fundamentals of real estate finance and development from a legal and managerial perspective. The course serves as a foundation course for real estate majors and provides an introduction to real estate for other students. It attempts to develop skills in using legal concepts in a real estate transactional setting. The course will be of interest to students contemplating careers in accounting, real estate development, real estate finance, city planning, or banking. The main topics covered may include the following: land acquisition, finance; choice of entity; tax aspects; management (leasing, environmental); disposition of real property (sale of mortgaged property, foreclosures, wraparound mortgages, sale-leasebacks); and recent legal developments.
Professor: David Lebor
Real Estate Entrepreneurship: This half-semester course will focus on entrepreneurial aspects of the real estate investment business. The course structure is designed to track the life cycle of real estate investing with different units focusing on discrete stages of the deal process from sourcing and capital raising through asset management and property disposition. At each juncture, granular attention will be paid to real-life deal-making skills, all from the perspective of an entrepreneur operating with limited resources in different economic environments.
Professor: Ari Shalam
Real Estate Development: This course evaluates "ground-up" development as well as re-hab, re-development, and acquisition investments. This class examines raw and developed land and the similarities and differences of traditional real estate product types including office, R & D, retail, warehouses, single family and multi-family residential, mixed-use, and land as well as "specialty" uses like golf courses, assisted living, and fractional share ownership. Emphasis is on concise analysis and decision making. We discuss the development process with topics including market analysis, site acquisition, due diligence, zoning, entitlements, approvals, site planning, building design, construction, financing, leasing, and ongoing management and disposition.
Professor: Alan Feldman
Urban Fiscal Policy: This course will examine the provision of public services for firms and people through cities. Why cities exist, when fiscal policy fails, investments in infrastructure, realities of local governments such as inequality, crime, corruption, high cost of living, congestion, and unfunded pensions and debt, will be covered. This course will pay special attention to recent topics, such as partnerships with the private sector, enterprise zones, the role of technology, environmental challenges, and real estate policies that promote housing affordability, such as rent control and inclusionary zoning.
Professor: Fernando Ferreira
Advanced Real Estate Investment and Analysis: This course is designed for majors in Real Estate, but is also open to finance-oriented students who wish a deeper analysis of real estate investment and investment analysis issues than that offered in REAL 209. The class will contain a mixture of lectures, guest speakers and case discussions. Academic research is paired with recent industry analysis of key issues in order to marry sound theory and empirical results with current events and practices. Several classes will include lectures outlining what economics and finance tell us about a number of topics.
Professor: Todd Sinai
Browse Other Undergraduate Real Estate Profiles
---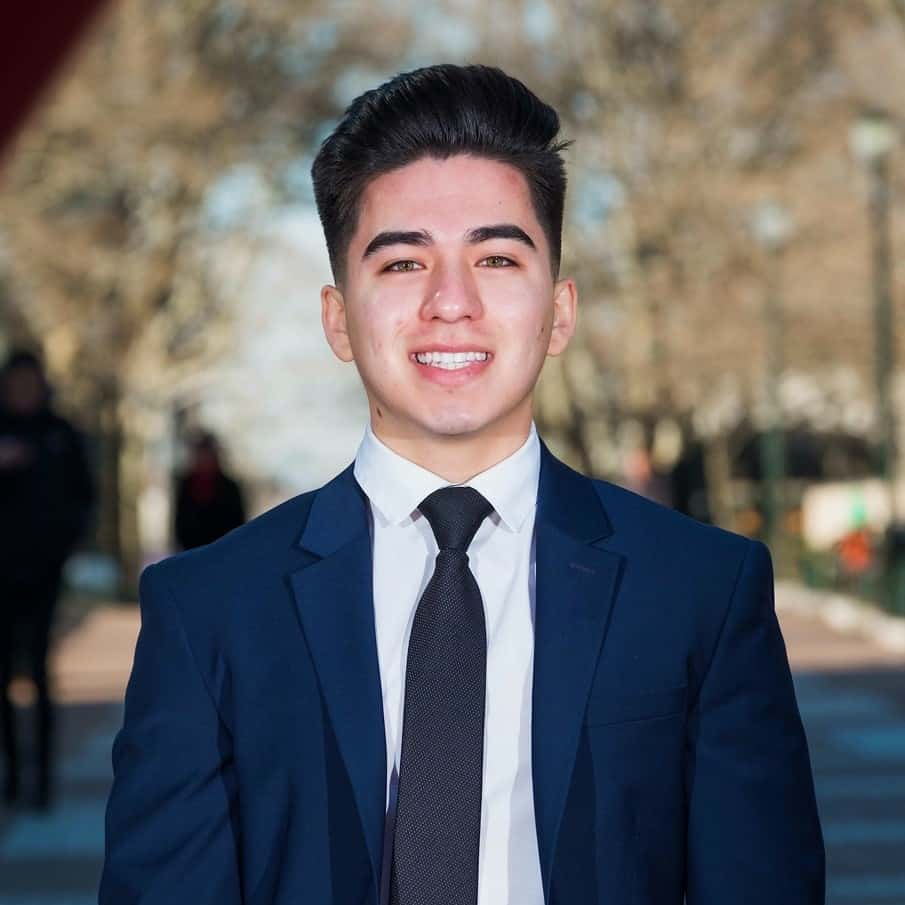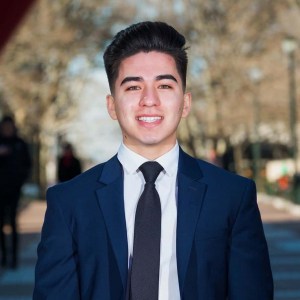 About Alejandro Banuelos: Alejandro Banuelos is a current junior in the Wharton Undergraduate School with concentrations in Real Estate and Finance. He was born in Guadalajara, Mexico but was raised in Las Vegas, Nevada. He currently has plans of graduating and becoming an analyst at a real estate private equity firm with long-term aspirations of building my own real estate company. Outside of the classroom, he is the head of Membership and Development for the Wharton Undergraduate Real Estate Club, as well as a member of the Real Estate Investments Team for the Wharton Investment and Trading Group. He's been awarded the SEO Career Fellow (Sponsors for Educational Opportunity) and Future Housing Leaders Fellow (Management Leadership for Tomorrow) and is a Questbridge Scholar and Sylvan Cohen Scholarship Recipient (founder of PREIT). He's worked at Clarion Partners (New York, NY virtual) as an Acquisitions & Asset Management Summer Analyst and at Active Commercial (Las Vegas, NV) as a Research Summer Analyst. He's majoring in Real Estate & Finance and is on track to graduate in May of 2022.
https://www.adventuresincre.com/wp-content/uploads/2020/09/UPenn.jpg
1838
1838
A.CRE
https://www.adventuresincre.com/wp-content/uploads/2022/04/logo-transparent-black-e1649023554691.png
A.CRE
2020-09-22 06:00:10
2023-01-18 10:46:57
University of Pennsylvania – Undergraduate Real Estate Profile