Virginia Tech Blackwood Department of Real Estate – Undergraduate Real Estate Profile
Note from Michael: This profile is part of The A.CRE Undergraduate Real Estate Series highlighting some of the top undergraduate programs with robust opportunities to study and secure work in commercial real estate. Each profile has been written by a current or former student of the program and is written from their unique perspective on the school and its real estate offerings. A huge thanks to Leslie Orellana and Rachel Shockley for taking the time to write this profile of Virginia Tech.
Virginia Tech Real Estate
The Blackwood Department of Real Estate at Virginia Tech allows students to find their interest in real estate and expand in a concentration, with two major options and a minor. The Department offers a major in Commercial Development and Investment as well as Residential Development and Investment. This allows students to focus their studies on their preferred target field. Students are encouraged to add a double major along with their real estate major to create a more well-rounded education. Real Estate students frequently choose to double major in areas such as finance, building construction, property management, or smart and sustainable cities. However, there are multiple possibilities for students to tailor their education to their needs and interests.
Virginia Tech Student Interview Deep Dive
Leslie's Perspective
When choosing a university, I did not know where to begin. As a first-generation college student, the college search was intimidating and overwhelming. I knew I had a passion for real estate but had no idea that universities had degrees concentrated on it. Through my research of different colleges and majors, I found the Blackwood Department of Real Estate. When I toured Virginia Tech, I met with an academic advisor who answered all of my questions. This made me feel at ease knowing that I had support from my program even before formally entering college. That day showed me how the Blackwood Department of Real Estate is unique in its individualized approach to each student's success. This approach is accomplished through an amazing staff and professors, led by the founding director, Dr. Kevin Boyle. Along with the staff, the program is also supported by our Industry Advisory Board. The board serves to mentor students and advise the curriculum of the program. While the program is still young, it has had incredible success and growth in its early years.
Rachel's Perspective
I grew up in Blacksburg, VA and while I had an enriching childhood and appreciation for the community, I had no real interest in going to Virginia Tech. However, I encountered a family friend who experienced success in development, which piqued my interest in pursuing a career in real estate. When I was in high school, I watched him develop The Edge, the first real high-end student housing development in Blacksburg, and was convinced I wanted to develop my own project one day.  Early in the process of researching colleges, I found that not many undergraduate real estate programs existed on the east coast. Coincidentally, around the same time, Virginia Tech's Department of Real Estate had just completed its first year. I decided that I was not going to pass up a valuable education in real estate just because it was in my backyard.
I am glad I did not! The program proved to be a tight-knit community of like-minded individuals that were eager to expand their knowledge of real estate. The curriculum was difficult but rewarding as it integrated high-level courses in finance, accounting, law, property management, and construction. The most valuable aspect of the program was the emphasis on collaboration, problem-solving, and networking. I spent many hours in Bishop-Favrao Hall studying and working on group projects with classmates, some of whom I would work with post-graduation!
I am grateful to the alumni association, professors, and staff who made it their mission to connect students with opportunities. It was through the relationship I made with the Director of the program (through my job as a teaching assistant), that I received my first internship at a DC private equity firm specializing in value-add office acquisition. The experience I gained from that internship gave me the confidence to network with industry professionals and be empowered during interviews.
Ultimately, it was through my mentor, Morgan Blackwood-Patel, a Virginia Tech alumnus, who encouraged me to complete a mock interview with Wells Fargo. This ended up being the very position I would accept for employment after graduation! The Blackwood Department of Real Estate offers a challenging curriculum, consummate professors, and a robust alumni association comparable with top-tier graduate programs. And I am forever grateful for my experience.
Student Involvement in Real Estate
Along with the insightful and inspiring teaching staff, the Blackwood Department of Real Estate also has an abundance of leadership and experiential learning opportunities, which allow students to excel during their time at Virginia Tech and beyond. Each year, students participate in real estate development case competitions, and in 2022, the team from our Department earned first place in the Mulroy Real Estate Challenge. The case competition illustrates how students are able to successfully analyze and recognize the best development opportunities for a site. Their accomplishment demonstrates how the program equips students with the tools to identify and solve real-world problems – beyond the classroom. Student leadership opportunities include serving as peer mentors, student ambassadors, teaching and research assistants, and officers of the Real Estate Club.
Real Estate Club
The Real Estate Club at Virginia Tech is an active club with its members representing multiple majors beyond real estate. The club allows all students interested in real estate to get exposure to the industry and the opportunities available to them. The Real Estate Club hosts bi-weekly meetings consisting of workshops and industry guest speakers. The club fosters networking connections for students that often result in an internship or full-time employment opportunities for its members. The guest speakers range from recent graduates of the program to board members and industry professionals who allow for a wide range of industry knowledge and different perspectives to be shared. The club provides a community of students interested in real estate to learn more and build strong connections with peers, professors, and industry professionals.
Virginia Teach Blackwood Department of Real Estate Course Options
REAL 2014: CAREERS IN REAL ESTATE
Provides an overview of multiple facets of the industry and specific skills needed to integrate knowledge from different disciplines. Examines potential careers and pathways to achieve professional success. Co: UAP 2004. (1H,1C)
REAL 2984: SPECIAL STUDY
A variable credit course.
REAL 3014: PROFESSIONAL DEVELOPMENT IN REAL ESTATE
Professional issues in the real estate industry such as interdisciplinary teamwork, ethics, and networking. Exposure to these topics through case studies, including presentations by real estate professionals. Pre: UAP 2004, REAL 2014. (1H,1C)
REAL 3024: APPLIED REAL ESTATE DEVELOPMENT
Examines real estate development from design and construction through project management. Develops analysis tools based on feasibility studies, comprehensive plans and ordinances, and basic economic yield analyses. Applications carried out in lab exercises that include field visits and mock development scenarios. Pre: UAP 2004, REAL 2014. Co: 3014. (2H,2L,3C)
REAL 4075-4076: REAL ESTATE STUDIO
Provides mock, real-world learning in a student-led, team environment. Teams will analyze, design and develop a plan for a mixed-use or complex real estate development. The project spans two semesters. Students select a team project in consultation with faculty and industry advisors. Work will focus on all elements of preliminary design and approvals required to initiate a real-world development. For majors only. Pre: 3024 for 4075; 4075 for 4076. (1H,6L,3C)
REAL 4964: FIELD STUDY
A variable credit course.
Browse Other Undergraduate Real Estate Profiles
---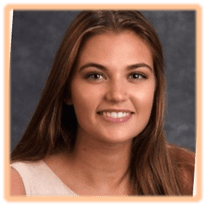 About Rachel Shockley: Rachel grew up in Blacksburg, VA, and decided to tack on another four years to attend a blossoming Real Estate Program, where she graduated Magna Cum Laude. She began her career with Wells Fargo in June 2018 as a Financial Analyst for the REIT Finance Group (Corporate & Investment Banking), where she established a solid foundation in finance and honed valuable technical skills. Rachel currently works as a Senior Acquisitions Associate for Inspire Communities, an affordable housing REIT, where she creates value for her company and provides necessary housing to working families. Her passions include real estate development, sustainability, fashion, hiking, and mountain biking.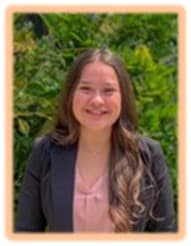 About Leslie Orellana: Leslie Orellana will be graduating in the Fall of 2024 with a degree in Real Estate and Building Construction. She has since gained experience in the industry through different internships including with a residential real estate brokerage in Northern Virginia, Ask Gina and Company, as well as participating in Clark Construction Group's Summer Associate Program as a project engineering intern in Washington, D.C. She has been involved in the Real Estate Club and is now serving as President. She is also involved on campus by being the Director of Public Relations for Hokie Ambassadors, a member of Kappa Kappa Gamma, a Blackwood Program in Real Estate Teaching Assistant, and a mentor for the Pamplin Undergraduate Mentor Program. Leslie has been awarded the Pamplin College of Business Research General Scholarship, the Rockola Family Scholarship, the Curtis A Thompson Scholarship, the James F Powell Scholarship, and the George H & Lavinia A Blick Scholarship.
https://www.adventuresincre.com/wp-content/uploads/2022/11/1819218605_a762d4c4fc_o.jpg
681
1024
A.CRE
https://www.adventuresincre.com/wp-content/uploads/2022/04/logo-transparent-black-e1649023554691.png
A.CRE
2023-01-11 02:00:06
2023-02-14 17:25:17
Virginia Tech Blackwood Department of Real Estate – Undergraduate Real Estate Profile