University of Wisconsin-Madison – Undergraduate Real Estate Profile

Note from Michael: This profile is part of The A.CRE Undergraduate Real Estate Series highlighting some of the top undergraduate programs with robust opportunities to study and secure work in commercial real estate. Each profile has been written by a current or former student of the program and is written from their unique perspective on the school and its real estate offerings. A huge thanks to Julie Marks, Class of 2020, for taking the time to write this profile of Wisconsin-Madison.
Perspectives on the University of Wisconsin-Madison Real Estate Undergraduate Degree
The Real Estate and Urban Land Economics major in the Wisconsin School of Business promotes a well-rounded and in-depth learning experience for its students. The main goal of this program is to provide focused coursework and outstanding applied learning experiences in all aspects of the real estate enterprise. Wisconsin offers a focused real estate curriculum with an emphasis on quantitative and analytical skills, and real-world learning through field trips and case competitions. Courses include ARGUS modeling, real estate capital markets, real estate finance and commercial property development.
Many of the graduates of the nationally renowned program go on to work as managers of and advisors to pension funds, insurance companies, real estate investment trusts, and investment banks. Other graduates of the program go on to take public and private industry jobs in real estate development, appraisal, corporate real estate asset management, and real estate analysis.
When going through the college application process four years ago as a senior in high school, the University of Wisconsin – Madison was among the top universities on my list. Debating between staying in California or taking on the challenge of the Wisconsin winters created a difficult decision for me. I had always grown up as a Badger fan, as several of my family members are alumni of the University of Wisconsin – Madison. Learning more about the Real Estate major in the Wisconsin School of Business through alumni made me more interested to take the leap and join the Badger community.
The Real Estate pr ogram in the Wisconsin School of Business is consistently ranked among the top programs. According to U.S. News & World Report (2021), the Wisconsin Real Estate program was ranked #2 in the U.S. and #1 among public universities for undergraduate real estate programs. One of the distinguishing factors of the Wisconsin Real Estate program is what is known as the Wisconsin Tradition. The Wisconsin Tradition stems from the university's Wisconsin Idea that "education should influence people's lives beyond the boundaries of the classroom." Through hands-on learning experiences, the Wisconsin Real Estate program encourages its alumni to take their knowledge from the classroom and positively use it in the real world.
Building on The Foundation – Exposure and Opportunities Beyond The Coursework
Real Estate Club
The Real Estate Club at the University of Wisconsin is one of the oldest and largest student-run organizations on campus. Beginning in the late 1970s, both graduate and undergraduate students gather for monthly meetings to hear from speakers from professionals in the real estate industry. These speakers cover a wide variety of topics including debt markets, local and national development, REITs, green building, and institutional trends. Real Estate Club meetings allow students, alumni, and professionals to network with one another and gain insight on the industry. The Wisconsin Real Estate Club also offers two trips each year for students to network with real estate professionals, tour properties, and a variety of other opportunities to learn from industry leaders. Past trips have included locations such as Los Angeles, Boston, Washington, DC, Phoenix, New York City, and Denver.
Women in Real Estate Club
Women in Real Estate (WIRE) is a relatively new student organization on campus that strives to create a community of women interested in learning more about the real estate industry. WIRE was founded by 3 students in 2018 who wanted to create a club focused on empowering women within the real estate industry. Through speaker events, club trips, social gatherings, and a mentorship program, members in WIRE are able to establish strong relationships with other students and real estate professionals while growing their knowledge of the real estate industry.
Guest Speakers
In many core real estate classes, guest speakers are invited to give real world perspectives on topics being discussed in class. Real estate professionals and faculty in the Wisconsin Real Estate program give students their experience in how course education has a practical application to real world decisions in the real estate industry.
Case Competitions
Students have the opportunity to participate in over ten real estate case competitions across the country and in Canada to gain real world experience. Teams formed by both undergraduate and graduate students use their knowledge from real estate courses and past work experience to prepare and present their findings. Recently a team from the Real Estate Program at Wisconsin won second place in the prestigious CREFC Real Estate Debt Case Competition.
Past competitions have included CREFC, CIRECC, ULI Design Competition, and Ryerson University Expand your Empire.
Mentorship Program
The mentorship program in the Real Estate program connects students with alumni in the industry. Students are able to connect with an alumni and learn more about their experience as a real estate professional and receive advice on potential career paths and how a student can best prepare for the industry.
Wisconsin Real Estate Alumni Association
The Wisconsin Real Estate Alumni Association (WREAA) connects students, alumni, and friends of the Real Estate program. WREAA's biannual Wisconsin Real Estate Trends Conference promotes members to network with other real estate professionals and students while learning about current topics in the industry. There are currently over 1000 students and alumni to access within the WREAA directory to reach out to.
Cash-on-Cash Connections Podcast
In 2020, the Real Estate Club has officially launched the student-run Cash-On-Cash Connections Podcast. The podcast features alumni, UW Madison faculty, and other industry professionals to talk about real estate, career progression and life advice. The podcast is currently available on Apple Podcast, Spotify, and Overcast.
Graaskamp Center Advisory Board
The James A. Graaskamp Center for Real Estate is an important component of the Wisconsin Real Estate Program as it administers the one-year Master of Science in Real Estate,  as well as a full-time Real Estate MBA degree.  The Center also has an advisory board of almost 150 C-suite leaders from all areas of the real estate industry.  Board members serve as mentors, guest speakers and employers for students in the Wisconsin Real Estate Program.
---
Real Estate Course Offerings at Wisconsin-Madison
Here is a list of the real estate course offerings available to undergraduate students at the University of Wisconsin-Madison with corresponding descriptions.
The Real Estate Process
This introductory survey course provides students with decision – making processes for the manufacture, marketing, management, and financing of real estate space. Survey of institutional context, economics of urbanization, historical pattern and structure of city growth, and public policy issues regarding urban environment and business management.
Professor(s): Joshua Jeffers
Real Estate Law
The basic principles of real estate law related to ownership rights, negotiations, brokering, transfers, condominium law, financing, income tax law, real estate property taxation, bankruptcy law, construction and development contracts, and residential and commercial leases, including both office and retail leases, and an overview of international legal systems.
Professor(s): Joe Shumow, Lauren Lofton
Real Estate Finance
Fundamentals of real estate finance; sources of funds, alternative financing instruments, and mortgage securitization; analysis emphasizing cash flow projections, yield and risk for residential and commercial real estate; pricing of mortgage securities.
Professor(s): William Camp
Valuation of Real Estate
Techniques of real estate valuation. Market analysis, legal and political analysis, and highest and best use analysis; in-depth exposure to the three approaches to valuation; market comparison, income, and cost; the role of valuation in real estate investment; government regulation of appraisers
Professor(s): Joe Walsh
Urban and Regional Economics
Nature and structure of urban economies; location of economic activity; economic analysis in an urban framework; principles of urban economic development, housing, transportation, poverty and unemployment and municipal finance. Forecasting of economic activity using census and socioeconomic data.
Professor(s): Mark Eppli, Yongheng Deng
Residential Property Development
A capstone course. In-depth exposure to the world of the residential builder/developer/subdivider and the necessary tools of analysis–market analysis, zoning/environmental and other entitlements, site planning and design, infrastructure/construction cost analysis, financing, feasibility analysis, deal structuring, renovation/rehabilitation, special needs housing.
Professor(s): Thomas Landgraf
Real Estate Investment Analysis and Presentation
A real world capstone experience of the real estate investment process from project conception to asset disposition with particular focus on analysis and presentation. Provides exposure to best known methods and practices that private equity and development firms use to conduct market research, project selection, financial feasibility, regulatory review, design considerations, construction management, debt financing, equity placements, equity waterfalls, property management, asset management and disposition. Students will develop an interdisciplinary understanding of the many facets of the acquisition and development process in the U.S. and have an insightful understanding of the risks and rewards along each step of the process.
Professor(s): Arif Qureshi
Browse Other Undergraduate Real Estate Profiles
---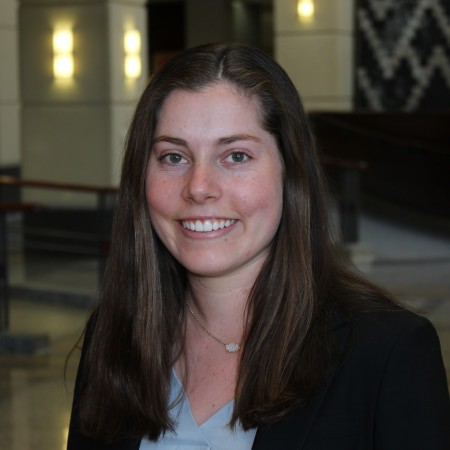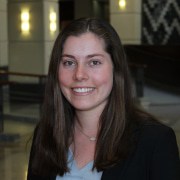 About Julie Marks: Julie Marks is a senior at the University of Wisconsin – Madison studying Real Estate and Urban Economics. Julie currently works for the James A. Graaskamp Center for Real Estate in the Wisconsin School of Business. Julie is excited for her future after graduation and is looking forward to pursuing a career in the real estate industry.
https://www.adventuresincre.com/wp-content/uploads/2020/01/Wisco.jpg
684
847
A.CRE
https://www.adventuresincre.com/wp-content/uploads/2022/04/logo-transparent-black-e1649023554691.png
A.CRE
2021-03-03 07:00:33
2023-01-18 10:01:40
University of Wisconsin-Madison – Undergraduate Real Estate Profile