Note from Michael: This profile is part of The A.CRE MBA Real Estate Series highlighting some of the world's top MBA programs with concentrations in real estate. Each profile has been written by a current or former student of the program and is written from their unique perspective on the school and its real estate offerings. A huge thanks to C.J Overly, Class of 2017, for taking the time to write this profile of Kenan-Flagler. C.J.'s bio is provided at the end of the post.
The UNC Kenan-Flagler MBA program, and the real estate concentration specifically, has been a game changer for me as a career switcher looking to enter the commercial real estate industry. I secured both an internship and a full-time position with two top-tier real estate firms in my target market thanks to the real estate program's transformative effect, which spans three important dimensions: coursework, experiential learning, and alumni engagement.
Real Estate Education at Kenan-Flagler – Inside and Outside the Classroom
I arrived at UNC Kenan-Flagler with a background in finance, but no real estate training. The program's structured curriculum and best-in-class faculty enabled me to climb the learning curve rapidly. Covering everything from terminology and financial modeling to market research and industry trends, the coursework prepared me in just nine months for a successful real estate internship.
This time inside the classroom was complemented by innumerable experiential learning opportunities. The program's tag line is "Real-World Real Estate", but this is much more than a catchy phrase. During the two-year program, I competed in three case competitions, took part in seven career treks, visited with 70+ companies, toured 30+ projects, authored four blog posts, attended two UNC-hosted conferences, earned ARGUS Enterprise Certification, and pursued a live development deal.
The Kenan-Flagler Real Estate Alumni Network
These phenomenal hands-on learning opportunities do not materialize effortlessly, of course. Most are the product of active alumni involvement. UNC Real Estate alums are engaged in every aspect of the student experience. They share knowledge and provide case material for the classroom, host student visits and site tours, serve as mentors, and are one of the drivers of internship and full-time placement success. Both my internship and full-time roles were sourced through MBA graduates. With 1700+ UNC alums in real estate around the world, including concentrations in DC, Charlotte, Atlanta, NYC, and Raleigh-Durham, nearly every major real estate firm has a Tar Heel among its ranks. This lifelong network enables current students and graduates to find new roles and grow in their careers.
UNC MBA Real Estate Club
The Real Estate Club extends the classroom experience by engaging students, faculty, alumni and real estate professionals in a broad variety of activities, including a speaker series sponsored by the Wood Center for Real Estate Studies, and career trips to give students first-hand exposure to such markets as Washington DC, New York City, Charlotte, Atlanta, Raleigh, San Francisco and Nashville. The Real Estate Club sponsors career panels and video conferences that bring distinguished alumni to campus throughout the year to discuss their careers and experiences.
Kenan-Flagler Real Estate Extracurriculars
Annual UNC Real Estate Conference
The Annual UNC Real Estate Conference brings together practitioners and academics to discuss topical issues in the real estate industry. With 400+ attendees each year, the conference also serves as a program alumni reunion and networking opportunity for current students.
UNC Real Estate Development Challenge
The UNC Real Estate Development Challenge is a case competition hosted by the Leonard W Wood Center for Real Estate Studies at Kenan-Flagler Business School. An invitation-only event, the Challenge convenes 16 teams from the US and Europe's top MBA programs to compete.
Student Managed Real Estate Funds
The Kenan-Flagler Business School Foundation (KFBSF) Real Estate Funds were established with the primary objective of providing a unique educational experience for student managers and secondarily to provide investment returns to its Limited Partners. Funds I and II are fully invested and Fund III (established in late 2014) is currently being invested. Tenure as a manager on the Real Estate Funds provides a select group of students with hands-on experience in the operation of a private investment fund. Concurrently, student managers have the opportunity to establish personal and professional relationships with national real estate developers and investors. The Funds' managers work closely with the real estate faculty and friends of Kenan-Flagler Business School to identify and evaluate investment opportunities for the Real Estate Funds. Once an investment is approved and placed, the student managers provide continued surveillance, reporting, and asset management.
ARGUS Enterprise Certification
The Wood Center for Real Estate Studies provides students the opportunity to train and pass the ARGUS Enterprise exam.
UNC Real Estate Blog
The student-led UNC Real Estate Blog provides a venue for students to showcase their learning and experiences in the real estate program and demonstrate the program's thought leadership in the real estate industry.
Alumni Mentoring Program
Every MBA student is matched with an alumni mentor based on key criteria, including job function, company type, market of interest, and pre-MBA background. Mentors and students are encouraged to interact on a monthly basis during the student's first year and these professional relationships often extended far into the student's career.
Real Estate Financial Modeling Seminar
To kick-start students' real estate acuity in excel modeling, two days of intensive real estate modeling is organized by the Wood Center for first year students.
Real Estate Global Immersion
Offered most years, this for-credit elective provides real estate students with a global perspective of real estate markets beyound our borders. Recent visits include Brazil, Cuba, Colombia, Chile, Panama, Russia, and the U.K.
---
Course Offerings
This foundational survey course is designed to expose students to all aspects of real estate so they can get a better feel for which career track within real estate they would like to pursue. In addition, the course incorporates current topics that are relevant to real estate decision makers in these career tracks, which include developers, lenders, investment bankers, consultants, investors and other participants. Topics covered in the course are widely varying, and include real estate terminology, market analysis, real estate law, investment analysis, real estate debt markets and the use of leverage, real estate development and feasibility, and a host of other issues that real estate practitioners are likely to come across in their careers. The second half of the course is heavily case-based.
Professor: David Hartzell
Real Estate Macroeconomics and Securities Markets
This course introduces students to the capital markets for financing real estate assets. The course includes an overview of real estate as an asset class in the US economy; the relationship between real estate investment risk, return, and cap rates; a detailed analysis of the most important types of instruments used for financing real estate; the market for mortgage-backed securities; private equity and how risk as well as return flows to different stakeholders in the capital structure; and, Real Estate Investment Trusts (REITs).
Professor: Jacob Sagi
This course focuses on the intersection of real estate development and finance with legal requirements and opportunities. It involves a practical, in-depth review of selected real world fundamental legal principles and various components of real estate projects.
Professor: Michael Ovsievsky
Real Estate Development Process
This course is designed to introduce students to the multi-faceted world of real estate development. The real estate development process is analyzed from the perspective of the developer, but necessarily incorporates other stakeholder viewpoints including the land seller, public sector and prospective tenants (or owners), as well as debt and equity providers. Student teams will complete a comprehensive feasibility study of a development (or re-development) deal sourced by the students.
Professors: Robert Connolly, Robert Skinner
International Real Estate Investment
This course links the world of investment theory and analysis to the world of practice in global real estate investing by institutional investors. Topics include portfolio strategies for real estate assets and securities, real estate funds and derivatives, currency and tax issues, execution challenges and performance evaluation.
Professor: Andrew Baum
Financing Real Estate in Today's Capital Markets
This course applies concepts learned in "Real Estate Macroeconomics and Securities Markets". The course features case-studies with a focus on tapping capital markets for financing real estate projects. Practitioners who have had to face the financing decisions examined in the course are invited as guest speakers to share their insights.
Professor: Jacob Sagi
This course is for students who run the Real Estate Private Equity Fund (see Extracurriculars section).
Professor: David Hartzell
At a Glance
Primary Location: Chapel Hill, NC
Other Locations: Xiamen, China; Rotterdam, Netherlands; Sau Paulo, Brazil; and Monterrey, Mexico
2018 Class Size: 299 (first-year students only)
Alumni Count: Over 32,500
Alumni Countries: Over 80
---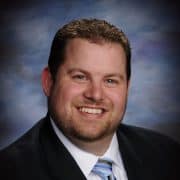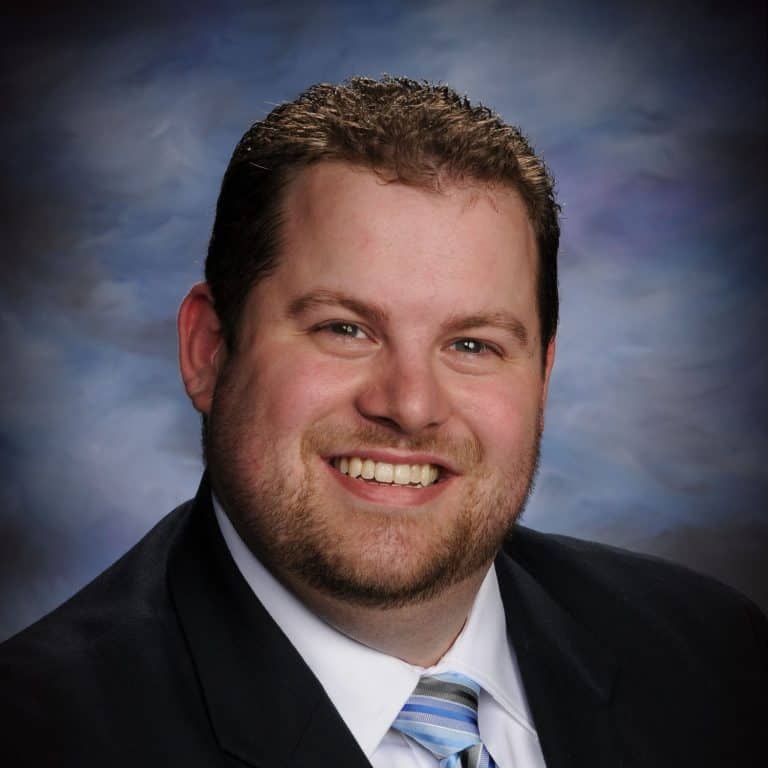 About C.J. Overly: Charles (C.J.) Overly received an MBA in real estate and corporate finance from UNC Kenan-Flagler Business School in 2017, and is now a project manager with Boston Properties in Washington, DC. While at UNC Kenan-Flagler, C.J. served as president of the MBA Real Estate Club and completed a summer internship with Trammell Crow Residential. Prior to business school, C.J. spent six years at Montgomery County Public Schools (Md.) managing the finance and operations functions of a large high school, and serving on the project team that designed and built a new $105M, 430K square foot, LEED® Gold school facility. He was previously a banking analyst with JPMorgan Chase. C.J. earned a BSBA in finance from Georgetown University and an AA in business from Montgomery College.
https://www.adventuresincre.com/wp-content/uploads/2017/06/UNC-Picture.jpg
1080
1655
The A.CRE Team
https://www.adventuresincre.com/wp-content/uploads/2018/04/black-logo-with-top-2-e1523391010256.png
The A.CRE Team
2017-06-11 09:25:26
2020-07-14 18:14:06
Kenan-Flagler Business School – University of North Carolina – MBA Real Estate Profile