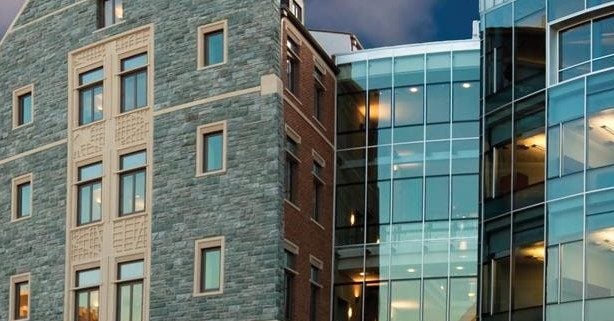 Note from Michael: This profile is part of The A.CRE MBA Real Estate Series highlighting some of the world's top MBA programs with concentrations in real estate. Each profile has been written by a current or former student of the program and is written from their unique perspective on the school and its real estate offerings. A huge thanks to Jeff Sifen, for taking the time to write this profile of McDonough. Jeff's bio is provided at the end of the post.
Coming out of undergrad as an engineer I knew in the future I would need a generalist business education to achieve my goals. After I had garnered some professional experience and had a better idea of my career path, it was time to revisit my MBA plans.  From conversations and research, I knew to get the most out of my MBA it was important to choose a program with (1) a highly applied curriculum, (2) a student focus, and (3) a gateway market.
My first exposure to the power of McDonough took place at the Steers Center for Global Real Estate semester kickoff at the home of Ed Walter, former President & CEO of Host Hotels and Resorts. I was talking to a recent McDonough alumnus. He told me about his background entering business school as a legal associate, and by the time he finished school he was working for a major east coast developer doing his own deals in a gateway market. His story created a lasting testimonial in my mind – McDonough has perfected a formula for turning career switchers in to career leaders in real estate.
McDonough's real estate roots can be traced back to a 2015 donation made by Robert Steers, Cohen & Steers namesake. Since then the program has grown tremendously influential in the real estate community.
McDonough Experiential Curriculum
From day one McDonough preaches a curriculum of learning while doing. Real estate classes are based on the four-quadrant model of real estate capital markets: private equity, private debt, public equity, and public debt. After the academic bedrock has been set, the pinnacle of the curriculum is the Real Estate Clinic, a partnership between Invesco, a leading global real estate company, and Georgetown. This class includes underwriting live deals across the four main asset classes, throughout the country. In addition, the capstone to the MBA program at McDonough is the Global Business Experience. As part of this course students get to work on an international consulting project, which includes travelling to the international headquarters of the multinational organization. One of the recent real estate focused projects included developing a market entry strategy for a luxury hotel group in Asia Pacific.
Student Focus
In my experience at McDonough you're not just a number. The boutique size of each incoming class (250 students, roughly 10% in real estate) allows more one-on-one time with advisors and professors. Ultimately this manifests itself through the job placement process as the real estate center dials in to what you want to do and who you are on a personal level.
Graduate Real Estate Society
The student run Graduate Real Estate Society (GRES) is one of the largest and most active clubs on campus, boasting more than 75 active members. The quality of students and the activism of the club have greatly expanded my network. Often times this network has proven helpful to past students whether finding a job or starting a company. Throughout the year GRES puts on many events, including Argus and Excel modeling, CRE 101 series, real estate day, regional and international treks, property tours, and networking events.
Gateway Real Estate Market
Because of Georgetown's location in Washington DC, one of the competitive advantages at McDonough is the ability for students to engage in internships while still a full time student – unachievable at many other top programs in non-gateway real estate markets.
Washington DC provides a great quality of life and an attractive real estate market to learn in. From the many cultures to the great food scene and the uniqueness of the region, Washington DC has a lot going for it. Partly because of the DC location and partly because of the brand, McDonough Business School is a strong draw for real estate leaders. The Real Estate Roundtable meets several times a year in DC, bringing many of the country's top executives to the city. Speakers such as Sam Zell, Jon Gray, Ric Clark, David Simon, and Mike Nash have all spoken at McDonough, just to name a few.
McDonough has this proven ability to deliver an uncanny program experience because of its top tier real estate market, highly experiential curriculum, and a student focus, which together open many doors for a prosperous career in real estate.
McDonough Real Estate Extracurriculars
CRE 101
A seminar series that provides an introduction to Commercial Real Estate topics, including: debt, underwriting, JV structures, career panels, and more.
 Public Real Estate Fund
A student run fund to invest in public real estate debt and equity.
Real Estate Lab
As part of the experiential learning curriculum the Real Estate Lab provides a place for students to touch and feel the investment, analyzing the physical and financial aspects of the building.
Real Estate Luminaries Series
The Real Estate Luminaries Series is an annual series put together by the Steers Center to provide a look at the state of the real estate market from the perspective of leading figures in global real estate. Recent speakers have included Ric Clark, Tom Barrack, and Jonathan Gray.
McBride Lecture Series
An intimate conversation between MBA students and prominent real estate experts on the real estate profession. Recent speakers have included Michael Nash, Debbie Harmon, Timothy Naughton, and Benjamin Jacobs.
Real Estate Mentors
A chance to pair up with a mentor tailored to reflect your area of interest in real estate, and a great opportunity to learn about the industry from an insider, establish professional contacts, and identify career paths.
London Trek
Each year a select group of first year students get the opportunity to travel to London for a week to learn and connect with Georgetown alumni. An immersive experience in to the world of global real estate.
Georgetown University Real Estate Alliance
Georgetown University Real Estate Alliance is a community of alumni, parents, and friends engaged in the real estate industry who support McDonough through mentorship and job opportunities for students interested in the profession.
Case Competitions
Case competitions at UNC-Chapel Hill and University of Texas give students the opportunity to apply what they have learned while competing for tens of thousands of dollars and bragging rights.
---
Course Offerings
Real Estate Private Equity
What is the real estate asset worth? This course provides an introduction to real estate valuation from an institutional equity investors perspective. Students analyze the asset-level performance of cash flowing real assets using discounted cash flow and direct capitalization methodologies.
Professors: Matthew Cypher
Real Estate Private Debt
Designed to expose the class to the two sides in the commercial real estate debt markets, lender and borrower, both of which have different incentives. Much of the class is set up to simulate real world experiences by engaging the class in different thought exercises utilizing the case method.
Professor: Ashesh Parikh
Real Estate Public Equity
Introduction to the Real Estate Investment Trust (REIT). The course explores the various structures and legal requirements, as well as growth strategies and valuation. Taught from the perspective of a C-suite executive using the case method and guest lectures.
Professors: Edward Walter
Real Estate Public Debt
Introduction to the real estate securities market, including commercial mortgage backed securities (CMBS), government-sponsored entity (GSE) mortgages, and unsecured REIT debt.
Professor: Sunil Madan
Global Business Experience
The capstone to the McDonough MBA experience. Students work in teams to address a multinational corporations project, and travel overseas to present to company executives. Recent real estate related projects have included studying Brazil's housing market to crafting a market entry strategy for a luxury hotel group out of Asia Pacific.
Real Estate Clinic
In this elective MBA students get to analyze live deals for Invesco throughout the US and across the main property types.
Professor: Matthew Cypher
At a Glance
Primary Location: Washington, D.C.
Class Size: 414 (Enrolled in 2017)
---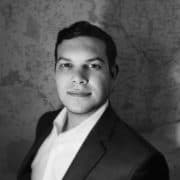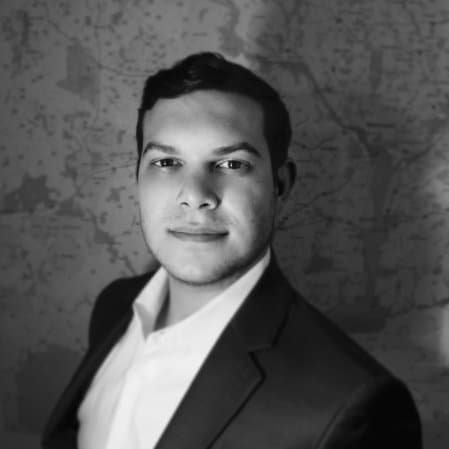 About Jeff Sifen: Jeff Sifen is a part time MBA student at the McDonough School of Business. While pursuing his MBA, Jeff works full time as a development manager focused on ground up self-storage development from Charlotte, NC to Washington, DC. Jeff spends his time sourcing, underwriting, negotiating, and entitling projects. Jeff is originally from Naples, FL and holds a Bachelors of Science in Mechanical Engineering from the University of Central Florida.
---
https://www.adventuresincre.com/wp-content/uploads/2017/12/hariri-building-exterior_east-1400x562.2.jpg
561
614
https://www.adventuresincre.com/wp-content/uploads/2018/04/black-logo-with-top-2-e1523391010256.png
2018-01-03 08:12:54
2018-04-25 22:00:16
McDonough School of Business – Georgetown University – MBA Real Estate Profile