Kellogg School of Management – Northwestern University – MBA Real Estate Profile
When I was considering attending an MBA program, I was looking for three main things: 1. A top tier academic school with a robust set of real estate course offerings 2. A collaborative, high-achieving, and fun-loving student body to enhance my experience and future network, and 3. A strong alumni network. Kellogg best combined all three of my criteria, which made it the top choice for me. While there are many good real estate programs offered around the country, Kellogg offers a unique combination that checks the boxes for me and many other prospective MBA students around the country. Whether you're a career switcher or just pivoting within the real estate industry, Kellogg offers you the tools to do it, among an amazing group of students to meet and learn from. In addition to real estate, Kellogg also places many students in top consulting, tech, and finance roles, allowing students pursuing real estate to have a high-quality and diverse network after their MBA as well.
At Kellogg, the real estate courses are offered as a "pathway" or concentration within the Finance major. The real estate program is supported through the Guthrie Center for Real Estate, which hosts industry conferences and the Kellogg Real Estate Venture Competition, supports the academic program, connects students with alumni, and supports students' initiatives. The Guthrie Center is run by the Kellogg Real Estate Advisory Council, which includes top executives, CEOs, and principles at firms like Blackstone, Walton Street, Shorenstein, AJ Capital Partners, Harrison Street, and JP Morgan Asset Management just to name a few.
In addition to the typical course offerings, Kellogg also offers a type of class called a "Real Estate Lab", which is essentially a part-time internship that students participate in 1-2 days/week during the term in order to gain experience with top real estate firms in the Chicago area and beyond. Finally, there are many other resources available to students including the Kellogg Real Estate Club, Alumni Networking, Career Management Center, and Real Estate Treks to different cities, and Case Competitions to name a few.
Note from Michael: This profile is part of The A.CRE MBA Real Estate Series highlighting some of the world's top MBA programs with concentrations in real estate. Each profile has been written by a current or former student of the program and is written from their unique perspective on the school and its real estate offerings. A huge thanks to Nick Paine, for taking the time to write this profile of Kellogg. Nick's bio is provided at the end of the post.
Kellogg Deep Dive
In this video, we conducted an interview with a current student at Northwestern University's Kellogg School of Business, Nick Paine. Nick is an MBA Candidate and wrote this article. In this interview, we discuss the demographics, extra-curricular, courses, and more in the MBA program at Kellogg. A huge thank you to Nick for contributing his time and experience to help others better understand what Northwestern University has to offer graduate real estate students!
Kellogg Real Estate Club
The Kellogg Real Estate Club is a student-run organization with opportunities for first and second-year students to get involved. The club organizes networking, educational, and social events for students interested in Real Estate. In addition, second years in the club support first years through Interview Prep Groups to prepare them for the internship search in their first year. Finally, the full-time club also coordinates closely with the executive MBA real estate club which is a great way for full-time students to build their network and relationships with students currently working in real estate in the Chicago area. Some of the events coordinated by the club are happy hours, guest speakers, lunch and learns, Argus and modeling training sessions, case competitions, and treks. Kellogg teams have a history of success in real estate competitions, including a 1st place win in the 2020 McCombs National Real Estate Challenge, competing against 19 other top MBA programs in the country.
Alumni Network
The Kellogg Real Estate Alumni Network has real estate professionals across the country. This is an invaluable resource for current students to reach mentors and advisors within the industry to help them find their ideal job. Kellogg Alumni in any field are excited to connect with and assist current students, and alumni in real estate are no exception. Between alumni connections and the Career Management Center, which has professionals working with real estate firms to post jobs and internships for Kellogg students, students have many options to find internship and full-time opportunities. Firms such as Greystar, USAA Real Estate, CIM Group, Heitman Group, Hines, Tishman Speyer, LaSalle Inv. Management, CBRE Global Investors, Lennar, JBG, Allianz Real Estate, and Walton Street to name a few are some of the firms that recruit Kellogg MBAs.
Being located in the Chicago area also allows current students to participate in Kellogg Real Estate Alumni Network events and happy hours easily in-person.
Kellogg Social Events
Kellogg emphasizes building relationships outside the classroom as well, and the student body fully embraces this mindset. Located just outside of Chicago in Evanston, there are a wide variety of social events going on each week from Cubs Games and get-togethers to large events like Trolley Night and Fall Ball with 500-1000 students in attendance.
In addition, Kellogg has some unique traditions in terms of trips and travel. Before starting in the fall, Kellogg organizes international and domestic trips for a full week called Kellogg Worldwide Experiences and Service Trips (KWEST). These trips have destinations all across the world from Brazil to Germany to Thailand and give new students a close peer group to start off their MBA experience. In addition, Kellogg organizes a ski trip every winter before Christmas, where approximately 800 students travel somewhere like Whistler or Steamboat Springs for a week, enjoying deeply discounted skiing and lodging due to the ability of the Kellogg Ski Club to book that many people all at once. And the list of experiences goes on from there, including a Yacht Week and Octoberfest to name a few. In summary, Kellogg offers a lot of great travel and social experiences, which make the entire MBA program an even better experience.
Extracurriculars
Case Competition
Kellogg sends teams to top real estate case competitions around the country, and hosts the Kellogg Real Estate Venture competition each spring. The Kellogg team just won first place in the UT McCombs National Real Estate Challenge in November of 2020.
Lunch and Learns
Experienced students give overviews of real estate sectors to interested students over lunch, to foster increased collaboration between real estate students.
Guest Speakers:
The real estate club hosts guest speakers form the real estate industry to help students learn more about the market/asset type/deal, while also giving them the ability to ask questions of these prominent professionals in the industry.
Real Estate Treks:
Students organize treks to different cities each winter/spring to get more exposure to potential employers in the real estate industry. New York and Chicago are the usual destinations with other cities sometimes included based on interest.
Modeling and Argus Training:
The real estate club and the Guthrie Center host excel modeling and Argus training for interested students.
Alumni Networking:
The real estate club and career management center offer various tools to match students with Kellogg alumni in real estate for networking and mentorship.
Executive MBA Network:
Kellogg has a large executive MBA program based in Chicago, offering full-time students great opportunities to connect with executive MBA students currently working in real estate in the Chicago area.
Kellogg Real Estate Pathway
The Kellogg Real Estate Pathway allows career switchers and industry veterans to improve their skills around Real Estate Finance, Development, Market Analysis, Tech, and Entrepreneurship to name a few. Each of these classes has something to offer to students regardless of past experience and provide the tools MBA students needs to break into the industry or reach the next level.
Kellogg also offers a unique class called the Real Estate Lab, in which students work with top-tier real estate firms a class credit, doing 1-2 days of work with them per week for a term. This helps students to gain invaluable experience for their resume before and after doing an official summer internship. Participating firms include Walton Street, AJ Capital Partners, Akara Partners, BentallGreenOak, CIBC, Pearlmark, L3 Capital, Quartz Lake Capital, Fifth Wall Ventures, and many others.
(see website for class descriptions)
At a Glance
Location: 2211 Campus Dr, Evanston, IL 60208
Dean: Francesca Cornelli
Phone: (847) 491-3300
Class Size: 2,378 (2011)
International Students: 26%
Female Students: 40% (Class of 2020)
Average Age: 28 years
Browse Other MBA In Real Estate Profiles
---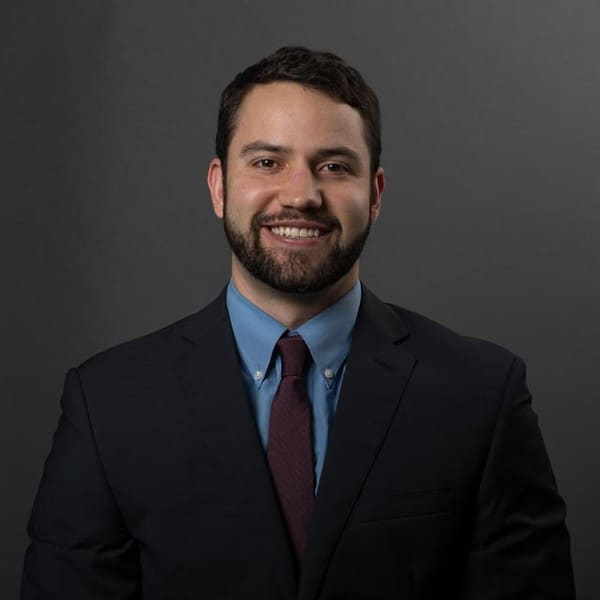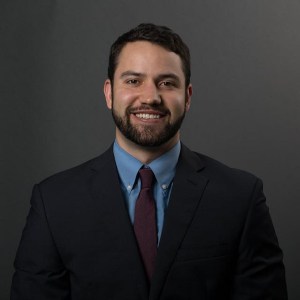 About Nick Paine: Nick Paine is originally from Colorado and went to Dartmouth for undergrad where he studied economics. Most recently he worked as an associate for Greystar's development team for the past three years before starting at Kellogg in 2019. He then interned with CIM Group on their investments team over the summer of 2020 and plans to return there full time after graduating in 2021.
Major: Finance, with a concentration in Real Estate
Clubs: Co-President of the Kellogg Real Estate Club
Awards: 1st place finish in UT McCombs National Real Estate Challenge in 2020
---
https://www.adventuresincre.com/wp-content/uploads/2020/12/Kellogg-School-of-Management.jpg
416
1140
A.CRE
https://www.adventuresincre.com/wp-content/uploads/2022/04/logo-transparent-black-e1649023554691.png
A.CRE
2021-01-25 06:00:14
2023-01-18 10:03:22
Kellogg School of Management – Northwestern University – MBA Real Estate Profile