Rotman School of Management – University of Toronto – MBA Real Estate Profile
Note from Michael: This profile is part of The A.CRE MBA Real Estate Series highlighting some of the world's top MBA programs with concentrations in real estate. Each profile has been written by a current or former student of the program and is written from their unique perspective on the school and its real estate offerings. A huge thanks to Shannon Woods, for taking the time to write this profile of Rotman. Shannon's bio is provided at the end of the post.
I chose the University of Toronto Rotman MBA for three main reasons: course structure, teaching caliber, and location in Toronto's city center.
I have a background in Architecture – in my MBA, I wanted to develop a business skillset that I could build a real estate focus on top of. Rotman's three-part course structure was appealing: a foundation year, a summer internship, and an elective year. The first-year foundation courses develop or reinforce core business skills in economics, accounting, statistics, finance, operations, strategy, and much more. In the second year, students can pick from a diverse range of courses depending on their area of interest – in my case, I focused on real estate.
Rotman Deep Dive
In this video, we conducted an interview with a current student at the University of Toronto's Rotman School of Management, Shannon Woods. Shannon wrote our Rotman Deep Dive article about various aspects of Rotman. In this interview, we discuss the demographics, extra-curricular, courses, and more in the Rotman RE Master's Program.. A huge thank you to Shannon for contributing her time and experience to help others better understand what the University of Toronto has to offer graduate real estate students!
Rotman Summer Internship
The summer internship is an important part of the Rotman MBA experience. As someone who wanted to pivot to a new industry, it was important to me that the school I chose be in a business hub as well as provide resources for job search prep. The Rotman career center helps organize info sessions and source job postings, it also helps each student establish their own brand. One on one meetings with my career coach, resume & cover letter writing sessions and industry events were all instrumental in helping me find a great summer internship.
Rotman focuses not only on teaching but also on research. Rotman is a leader in the global research community for real estate and urban economics. This has a direct impact on class content and ensures courses do not go stale as the years go by. The real estate professors in particular are made up of a mixture of those with an academic focus and those with deep industry experience. This has a huge positive impact on the quality of class discussion.
Rotman Real Estate Association
The Rotman Real Estate Association (RREA) is the real estate-focused industry club at Rotman. The club is run by second-year MBA students who participated in and demonstrated a keen interest in the club during their first year. The club attracts about 60-70 members each year making it a relatively intimate setting to get to know one another.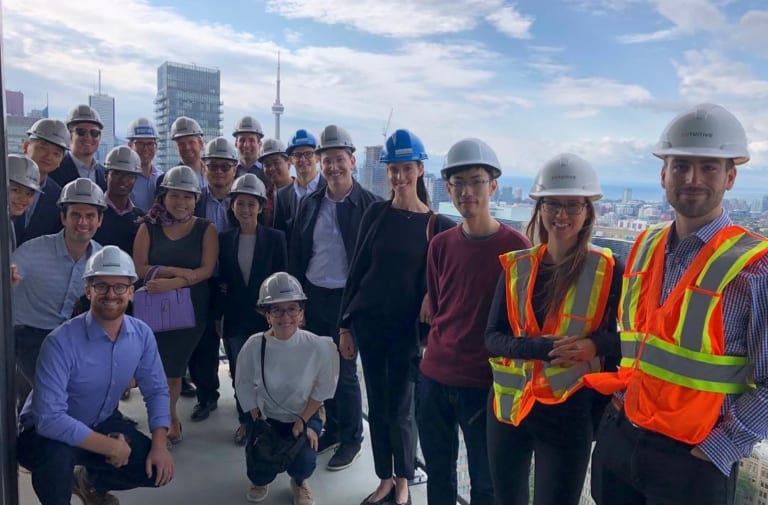 The RREA's mission revolves around three pillars: inform, develop and connect.
Inform: Help facilitate members' understanding of real estate career path options, courses at Rotman, and opportunities within the industry. Create awareness of the role of an MBA within the field and help keep members up to date on the latest initiatives, players, and real estate market news in Canada.
Develop: Promote job-readiness through facilitation of financial modeling workshops, an annual Rotman case competition and distribution of resources through the RREA newsletter. Work with the U of T Architecture and Urban Planning Faculty to build teams for external case competitions.
Connect: Leverage our industry and alumni network. Target numerous real estate firms to host info sessions. Use industry organizations to our advantage. Teach members how to network effectively. Collaborate with other Rotman Clubs on strategic initiatives.
The RREA puts on several events each year, some favorites include:
Young Alumni Panel: Informal and candid information session between current Rotman candidates and recent alumni. The panel is intended to be a forum for candidates to ask questions about recruitment, relationship management, and future career goals.
Industry Night: Industry Night is an event showcasing the position of real estate within the broader economy. The goal is to share insight on the importance of Real Estate within almost every field.
Internal Case Competition: The case comp is a learning opportunity for students, giving them the opportunity to develop their case analysis, pro-forma modeling and presentation skills. The event is usually sponsored by a Toronto real estate firm that helps construct a brief, judge and ultimately choose a winning presentation.
Breaking Barriers: A panel of real estate professionals discusses the challenges and opportunities for women in leadership roles within the industry, followed by Q&A and networking.
Site tours: The tangibility of the real estate industry sets it apart from other financial sectors. Site tours give students the opportunity to assess real estate projects firsthand and ask questions on site.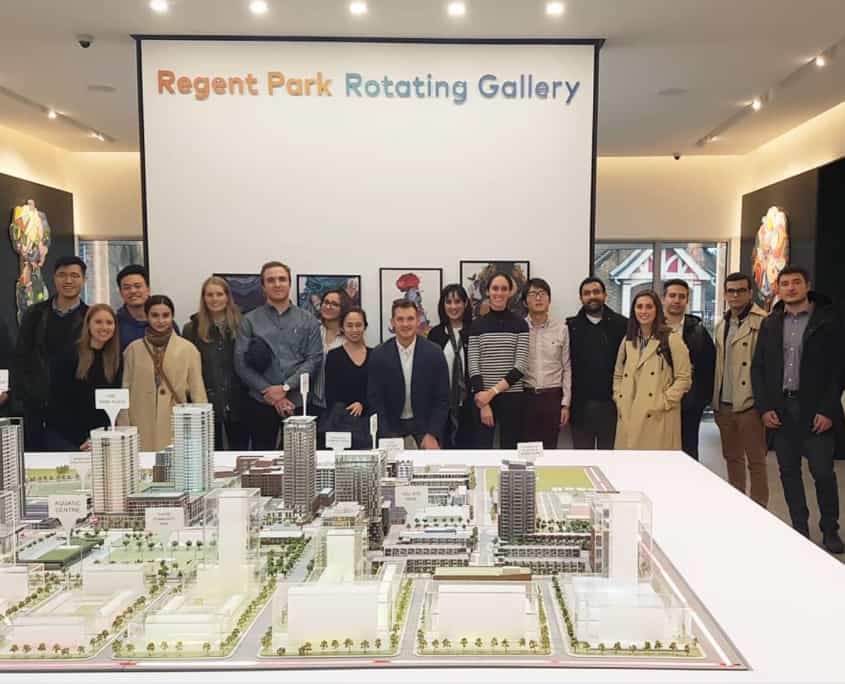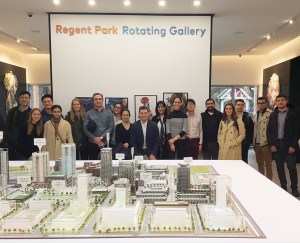 Real Estate Extracurriculars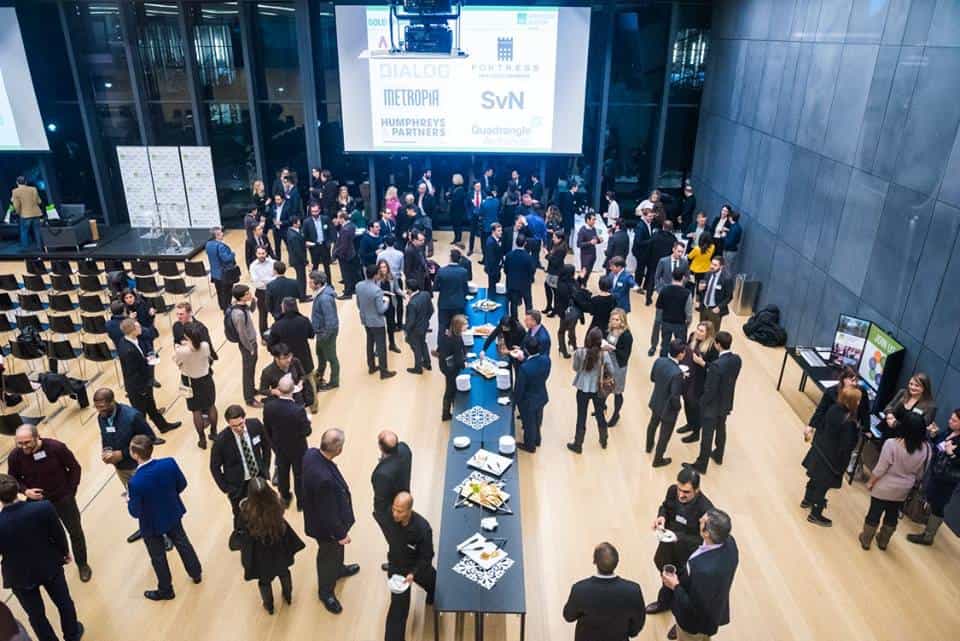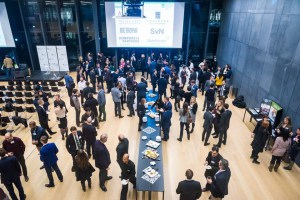 Beyond courses, Rotman provides access to many resources for students interested in real estate. Real estate focused events held at the school each year attract many of the top real estate professionals in the Toronto area. For example, the 2020 Real Estate Roundtable at Rotman featured 9 of Toronto's top real estate experts who discussed the future of real estate in the city. The Rotman Real Estate Association also provides access to panels, networking events, case competitions as well as access to a like-minded student community. The career centre and industry advisors help prepare students for their job search and subsidized modeling workshops help prepare students for interviews and internships. The school also provides access to international study opportunities for those looking for a unique MBA experience. After graduation, students continue to have the ability to return and audit courses they are interested in.
Downtown Toronto
Beyond curriculum and teaching, the proximity of Rotman to Toronto's downtown core drew me to the school. One of the main reasons I undertook my MBA was the opportunity it provides to explore different career paths and build my network. Rotman is a few subway stops away from the Canadian version of Wall Street. This lends itself to frequent industry engagement both in class and through school speaking events. Students can spend the morning downtown at an industry breakfast and be back in time for class.
The Real Estate Community at Rotman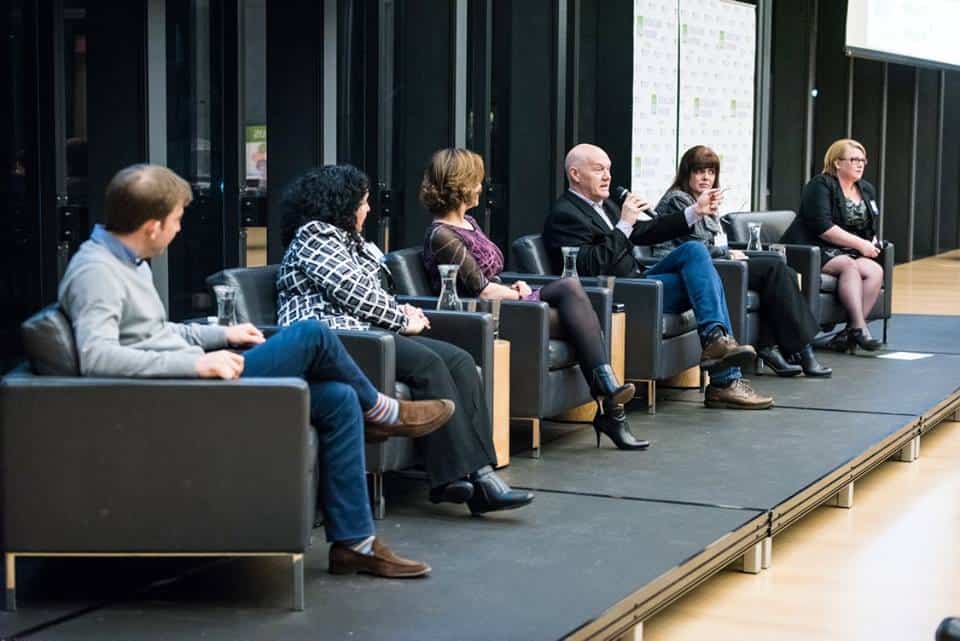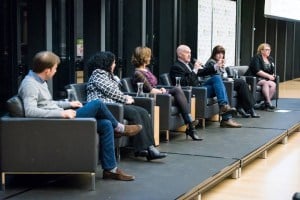 The real estate program at Rotman has had its current form for ten years. Over this period, the real estate community within Rotman has remained strong yet intimate. Real estate-focused students get to know each other well and this makes for a lively and supportive club environment. Like the real estate community at Rotman, the Toronto real estate community is tight-knit – everyone knows everyone. Organizations like NAIOP (National Association of Industrial and Office Properties) and ULI (Urban Land Institute) host frequent industry events where real estate professionals gather to share knowledge and get to know one another. As a student, attending these events is a great way to start engaging in the community outside of the classroom and build your network.


Rotman Course Offerings
To major in Real Estate at Rotman a student must complete the three core real estate courses: Real Estate Investment, Real Estate Economics and Real Estate Development. The intention is to allow students to pursue real estate adjacent topics both within and outside of the school.
Real Estate Investment: This course deals with the fundamental economic and financial issues that arise in real estate transactions and investments. Topics include the economics of real estate markets, commercial leases, investment analysis tools such as pro-formas, debt financing of real estate, real estate development, real estate securitization, real estate in a diversified portfolio, corporate real estate decision making, and the opportunities and risks in the residential housing markets.
Real Estate Economics: This course uses economic methods to analyze real estate. Topics covered include the determinants of real estate values, the location decisions of households and firms, land use, urban growth and agglomeration, cycles, behavioral real estate finance, real options, and leasing.
Real Estate Development: This course provides an overview of the real estate development industry and focuses on the applications of business and finance knowledge as well as introducing the development and planning processes. It covers the financial basis for development projects, the participants, the market search procedures and the financing of development. The purpose of this course is to provide students with a fundamental background and a basic skill set to apply business knowledge to real estate development.
These courses are designed to provide a strong foundation for students considering a career in real estate. The material taught is relevant for students pursuing real estate careers in Canada as well as for students pursuing careers elsewhere. Therefore, even students who think they may ultimately work in countries other than Canada have found the knowledge gained directly applicable internationally; and where the Canadian context is different have found these differences to be thought provoking. In addition to the foundation courses, there are several other broadly relevant courses at Rotman that students interested in real estate are encouraged to take. In addition, students can take classes elsewhere at the University (an MBA can take up to two electives outside of Rotman). For example, classes in the Faculty of Law, Department of Geography (Planning), and even outside of University of Toronto.
Professor William Strange, Director of The Centre for Real Estate and Urban Economics (CRE) at Rotman, is both the advisor of the real estate major at Rotman and an active supporter of our student-run Rotman Real Estate Association. Professor Strange has served as President of American Real Estate and Urban Economics Association, as a Fellow of the Regional Science Association International and as Editor of Journal of Urban Economics.
At a Glance
Location: 105 St George St, Toronto, ON M5S 3E6, Canada
Dean: Kenneth Corts
Phone: +1 (416) 978-5703
Class Size: 30-40
International Students: 51%
Female Students: 44%
Average Age: 27 years
Conclusion
The process of researching other schools can be time-consuming. If I'd had access to a document like this, it would certainly have helped speed up my research process. I would have been able to pick out aspects of MBA structures I valued most and benchmark them against other university programs I was interested in.
Browse Other MBA In Real Estate Profiles
---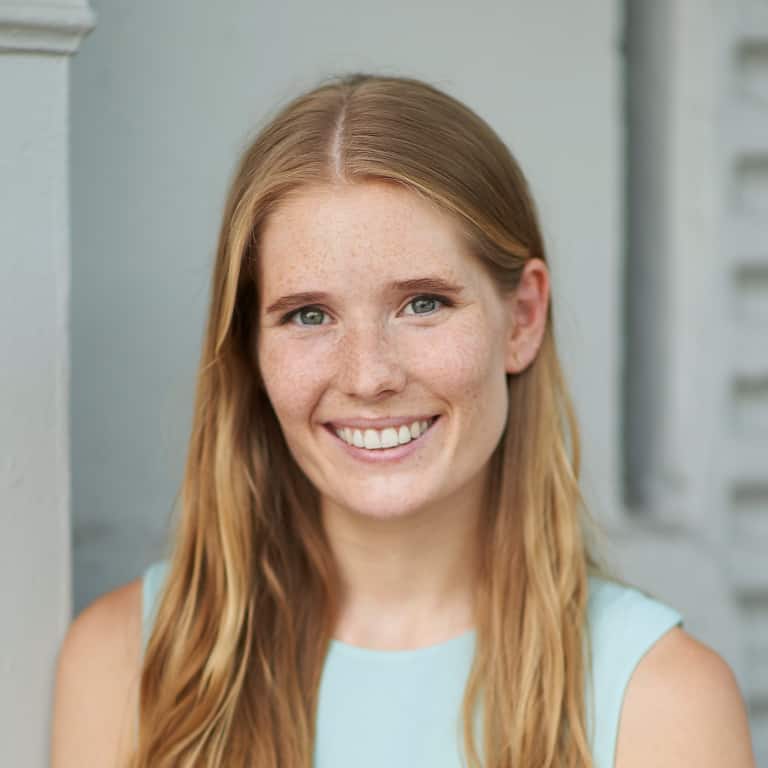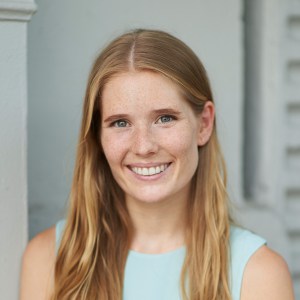 About Shannon Woods: Shannon is an MBA Candidate at Rotman, Class of 2021. She's Majoring in Real Estate and is the President of the Rotman Real Estate Association. Her work experience is as follows: Summer Analyst, Development – Oxford Properties Group, Toronto (Summer 2020); Architectural Designer – B+H Architects, Singapore (2016 – 2018); and Architectural Designer – B+H Architects, Toronto (2012-2016, 2019).
---
https://www.adventuresincre.com/wp-content/uploads/2021/01/rotman-in-the-fall-623x350-1.jpg
350
623
A.CRE
https://www.adventuresincre.com/wp-content/uploads/2022/04/logo-transparent-black-e1649023554691.png
A.CRE
2021-01-22 06:00:48
2023-01-18 10:03:51
Rotman School of Management – University of Toronto – MBA Real Estate Profile