Cox School of Business – Southern Methodist University – MBA Real Estate Profile
Note from Michael: This profile is part of the A.CRE MBA Real Estate Series highlighting some of the world's top MBA programs with concentrations in real estate. Each profile has been written by a current or former student of the program and is written from their unique perspective on the school and its real estate offerings. A huge thanks to Nick Costanza and Blake Beckelman for taking the time to write this profile on SMU real estate. Their bios are provided at the end of the post.

The three major factors that made SMU Cox stand out to me were the program's size, the deep alumni network (especially in the Dallas area), and the prowess of the RE department within Cox.
Firstly, when looking for an MBA program, it was essential to find a school with a personal touch where I could truly maximize the resources provided. The overall class sizes were small, which created an intimate environment to get to know my classmates on an individual level and have more access to professors when needed. SMU does a great job of ensuring that students have access to all of the resources which the faculty have at their disposal. They are willing and able to provide individual advice and support from acceptance up until graduation. This allows students to receive a personalized experience and maximize the opportunity to achieve their ultimate goals.
Secondly, the school I chose needed to have deep alumni connections. SMU is excellent for this because its alumni community is not only wide-ranging but also incredibly tight knit. Even before stepping on campus for my first class, the ability to meet and connect with alumni at all levels of organizations – from mid-level executives to the C-suite – was at my fingertips. There seemed to be no door closed from an alumnus contact, and even to this day, that still seems to be true. I have benefited from taking full advantage of this throughout my time at SMU, and I think it is likely one of the most significant benefits the program provides. Although the alumni base is heavily prevalent in DFW (and Texas – Austin, Houston, and San Antonio), there is no shortage of alums across the United States: Los Angeles, San Francisco, Chicago, Atlanta, and so on. SMU Cox alums are truly everywhere!
Thirdly, a strong program in real estate was very important, as this was a keen interest of mine in going back to get my MBA. The Folsom Institute at SMU is an absolute home run for anyone looking to study real estate. They work heavily with students on both the academic and professional side of things. Although SMU may be ranked (by US News) below other top Texas MBA programs (McCombs, Jones, and Mays), my cohort consistently competed for (and won) jobs at companies recruiting from the same schools. This was especially true for students studying real estate, and even more so when it came to Dallas-based jobs. With Dallas being a RE powerhouse, the school lends itself as a breeding ground for top RE talent with several firms in the area always looking to hire.
SMU, at the end of the day, was the top school that excelled in my most important points when applying to business schools, and throughout my time in the program, the SMU Real Estate program took these principles to another level.
SMU Student Interview Deep Dive
SMU MBA Real Estate Program
SMU's Real Estate program is, in my opinion, the best program the university provides. It consists of two parts: the educational portion and the graduate real estate club. The academic portion includes the opportunity to take five real estate courses beginning in the second semester of your first year (for full-time two-year MBAs).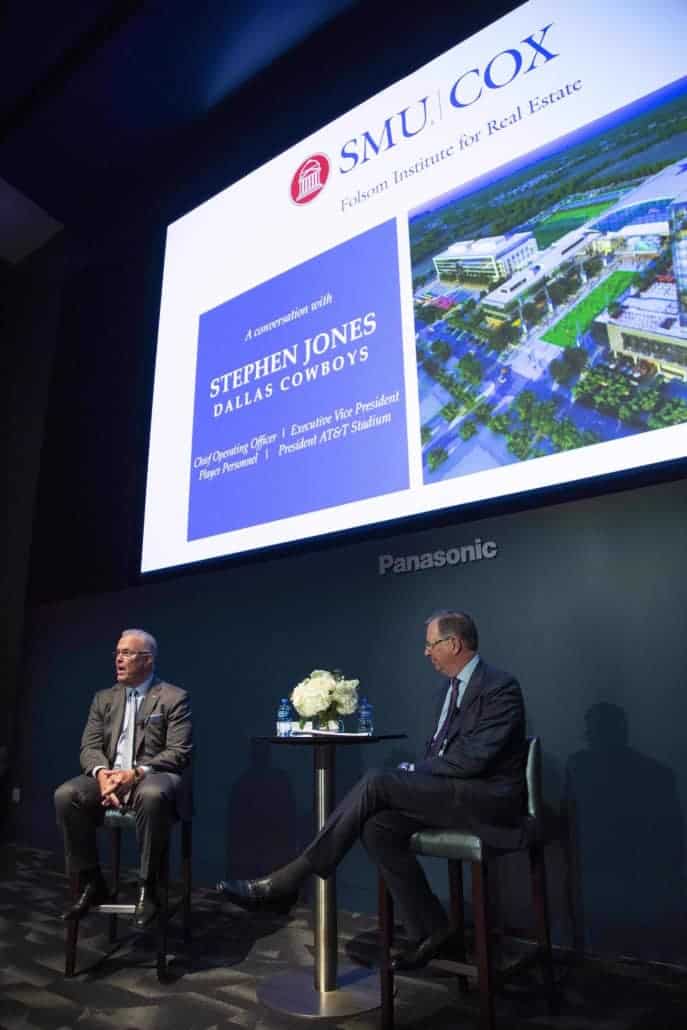 Four classes are presented in a lecture-based format, and one is in a practicum format that allows for hands-on experience with actual real estate private equity investments. The course topics include Real Estate Investments, Real Estate Strategy/Analysis, Real Estate Finance, and Real Estate Development, along with the Real Estate Practicum (an "evergreen" real estate investment fund aimed at achieving market returns, while also focusing on potential social impacts). The classes are all taught by current or former real-world practitioners, which in my opinion, makes a huge difference in the educational value they provide.
When compared to the other classes I took in my MBA, the real estate courses did a far better job of providing real-world insights, frameworks, and projects that align with skills needed to succeed in post-graduate real estate jobs. Each of these classes used current or recent real estate assets, developments, and cases that they received from leveraging their extensive network of practicing real estate professionals.
This provided a vastly superior learning experience to the traditional Harvard Business School case studies that many professors and programs use to represent an accurate situation for students to evaluate. For example, in our real estate strategy/analysis class, we were assigned case studies on a weekly basis about real projects, and in the following class, we were able to present our findings and get real feedback from the professional that was in charge of the project. This level of detail was also present in the real estate finance and real estate development classes.
Additionally, the real estate practicum (application only) allows a select number of students to invest real money in actual real estate projects. The fund actively underwrites and presents to an investment committee for ultimate approval, and students are involved in every facet of running the fund.
The Graduate Real Estate Club & Folsom Institute
The second piece of the graduate real estate program is the Graduate Real Estate Club, which is sponsored by the Folsom Institute. The Folsom Institute is dedicated to connecting SMU Real Estate alumni with SMU Real Estate students. The institute has a board that includes over 150 members that are easily accessible to students through coffee chats, mentoring sessions, roundtables, and industry events. The institute also includes three full-time employees who do an incredible job of facilitating relationships, job opportunities, and just general connectivity to SMU real estate alumni across the country.
Compared to most clubs, I would consider the real estate club by far the most active and likely gives students the best value for its annual dues. I have been able to leverage the club's resources numerous times during my time at SMU, and it significantly contributed to my choosing real estate as my intended career path after graduation. The club and Folsom Institute were also instrumental in helping me obtain both an internship, as well as full-time employment after graduation. Additionally, the directors of the Folsom Institute are consistently available for one-on-one mentoring and career support, which is likely the largest benefit one could ask for when interacting with a real estate program.
---
Course Offerings
| | | |
| --- | --- | --- |
| Real Estate Investments | This is the first course in the MBA Real Estate program and is a prerequisite to all other MBA real estate courses. It is a foundational course that covers the detailed aspects of investing in commercial real estate. The course teaches the basics of topics, including market analysis, acquisition, pricing, financing, and disposition of real estate assets. The course is built to teach students broad core competencies upon which the follow-up classes build. | Wally Boudry |
| Real Estate Analysis/Strategy | The strategy course is a case-based course that focuses on teaching the thought processes and analysis used in real-world real estate investment and development opportunities. The professor arranges real-world professionals to write and participate in weekly cases based on recent projects they worked on. The class allows for students to interact with, present to, and learn from active real estate professionals in a hands-on way. |  Mark Roberts |
| Real Estate Finance | The finance course is taught by a local, top acquisitions professional and is built to provide an in-depth, real-world-based experience that takes students through the eight fundamentals of commercial real estate finance within a realistic property acquisition scenario. The course covers detailed topics such as the basics of the CRE system, capital markets, due diligence, leasing, valuation, debt, modeling, buyer interviews, and joint ventures/waterfalls. | James Ray |
| Real Estate Development | The development course is taught by a prominent local real estate developer and is meant to teach students the frameworks of the real estate development process through a real-world case study. The class combines lectures, guest speakers, and group work to provide an in-depth working knowledge of developing a property from start to finish. Each class features a different topic with a corresponding guest speaker; the topics include an overview of the 8-step development process as well as in-depth lessons on the acquisition process, the feasibility process, planning and engineering process, entitlements process, and project finance and risk management. | Derrick Evers |
| Real Estate Practicum | This is an experiential learning class that partners with local real estate partners to work on real-world projects. The class also is actively involved in participating in national real estate case competitions. | Joseph Cahoon |
At a Glance
Name: Cox School of Business
Primary Location: Dallas, TX
Class Size: 100
Alumni Countries: 80+
Browse Other MBA In Real Estate Profiles
---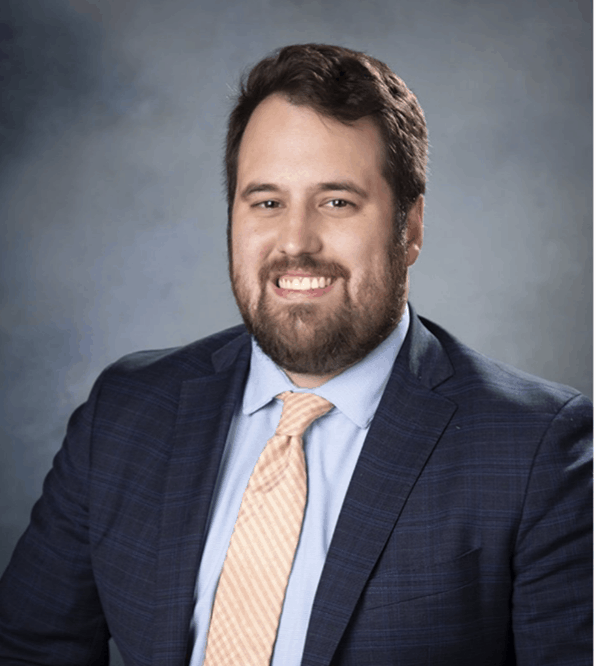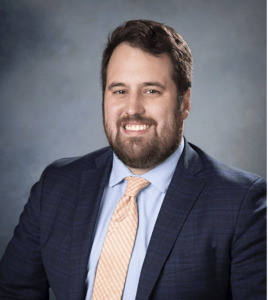 About Blake Beckelman: My name is Blake Beckelman. I graduated from SMU's MBA program in May of 2021 with a concentration in Real Estate. During my time at SMU, I had two real estate-focused internships. The first was with Pacific Life's Real Estate Investment group rotating through their debt and equity underwriting offices, and the second over the fall/winter of my second year with a Dallas-based private equity firm ICP Group working as a real estate investment associate. Prior to business school, I spent three years working in merchandise and inventory management for Macy's. Prior to my time at Macy's, I spent two years coaching college football at my alma mater TCU in Fort Worth, TX.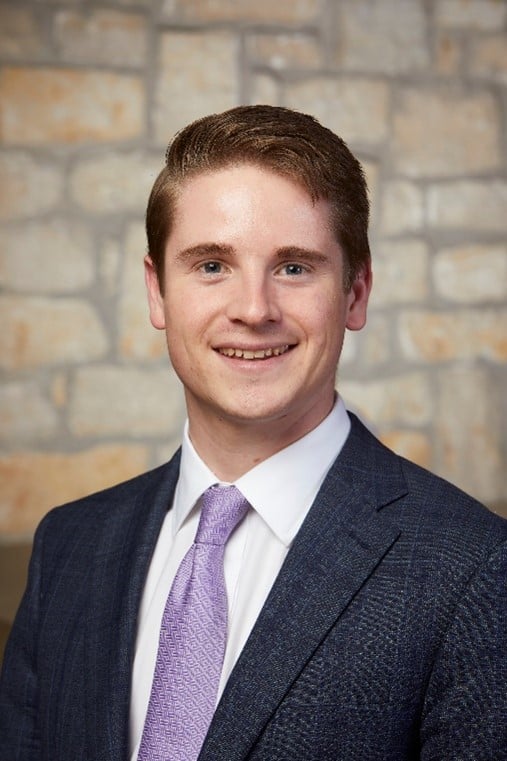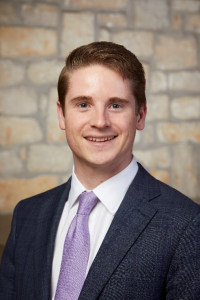 About Nick Costanza: My name is Nick Costanza, and I currently intern at Trinsic Residential Group on their capital markets team. In this role, I help source debt/equity for multifamily development projects and perform pro-forma & waterfall modeling in order to underwrite potential investment returns. I am set to graduate in May 2023 from SMU's MBA program with a dual concentration in Real Estate & Corporate Finance. Prior to business school, I spent 2.5 years at Hudson Advisors (in their commercial real estate group – USA) working primarily in asset management and underwriting roles. Prior to Hudson Advisors, I spent a year at JLL (on their valuation & advisory services platform) supporting a team of certified appraisers across all asset types.
https://www.adventuresincre.com/wp-content/uploads/2021/04/coxschoolofbusiness.jpg
720
1280
A.CRE
https://www.adventuresincre.com/wp-content/uploads/2022/04/logo-transparent-black-e1649023554691.png
A.CRE
2022-07-13 06:00:20
2023-01-16 12:29:32
Cox School of Business – Southern Methodist University – MBA Real Estate Profile