Popular Job Listings of the Week – July 6, 2017
Each week, we share a few of the more popular jobs recently posted to the Adventures in CRE Job Board. This week, we share an Acquisitions Analyst position at BKM Capital Partners in Newport Beach, California; a Research Analyst Internship position at Jones Lang LaSalle in Cleveland, Ohio,; and a Multifamily Project Manager at Toll Brothers in Santa Ana, California.
Acquisitions Analyst – BKM Capital Partners – Newport Beach, CA
View other real estate jobs at BKM Capital Partners
BKM Capital Partners, a fund manager founded in 2013 and specializing in the acquisition and execution of value-add multi-tenant light industrial properties across the western United States, has an opening for an Acquisitions Analyst position in its Newport Beach, CA office. This is a great opportunity to join an up-and-coming real estate firm working in the highly-coveted acquisitions area.
Responsibilities include financial analysis, market research, and transaction execution of new acquisitions as well as duties involved in transitioning investments from the acquisitions team to the asset management team. The ideal candidate will have a Bachelor's degree in real estate, finance, economics or other business discipline, at least three years of previous acquisitions experience, and knowledge of industrial markets in the western United States. An advanced proficiency in modeling real estate in Excel and ARGUS is also essential.
Learn more about this acquisitions opportunity
Research Analyst Intern – Jones Lang Lasalle – Cleveland, Ohio
View other real estate jobs at Jones Lang LaSalle
Jones Lang Lasalle has a great opportunity for an Internship position in Cleveland, Ohio. The job is a paid position, starts in August and goes for a year. This is an excellent way to break into the real estate research and analyst space.  The analyst will have primary responsibilities for tracking and analyzing all aspects of the local commercial real estate market. The individual will use those efforts proactively for research products, client projects, and business development efforts. This is an excellent internship position.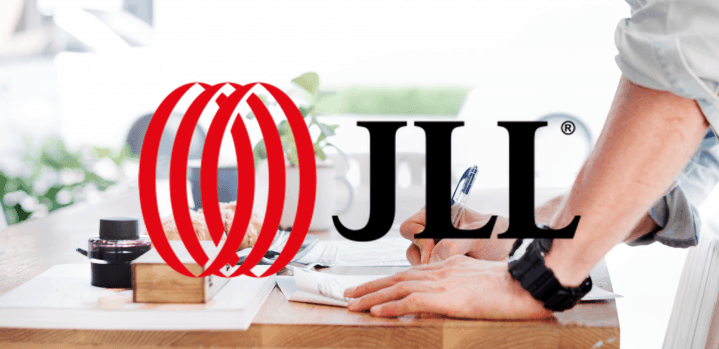 An internship at JLL provides excellent work experience and an opportunity to become a part of one of the largest, most sophisticated commercial real estate and investment management companies in the world. The work you do, the ideas you generate and the strategies you employ will have a deep and lasting impact on clients, colleagues and communities.
Learn more about this research internship position
Multifamily Project Manager – Toll Brothers Living – Santa Ana, California
View other real estate jobs at Toll Brothers
A great position in multifamily development has opened up at Toll Brothers Living in their Santa Ana, California office. The position requires at least five years of experience developing and/or building low to mid-rise apartment projects in the United States – a knowledge of Type 5a, Podium and Wrap-style stick frame design and construction is required. The role will involve all facets of the development process, from the financial analysis and budgeting phase through to quality control and completion. This is an incredible opportunity to get professional exposure to the business side of the development process, while also utilizing your construction management skills.
Learn more about this multifamily development position
[maxbutton id="3″ url="https://www.adventuresincre.com/acrejobs/find-a-job/" text="Browse All Jobs" ]