Ask a Pro: How to Hire Your Next CRE Attorney
If you are investing in real estate, it's only a question of when and not if you will need a lawyer. However, many clients do not always have significant experience in the past. As a commercial real estate attorney, I'm going to walk through basic questions and insight into what the lawyer is thinking as you tell him or her about your case.
Note from Spencer: This is another post in a growing section we call 'A.CRE Legal'. One of Texas' top real estate attorneys, Ronald Rohde, has graciously offered to share his time, expertise, and open his library of real estate legal templates for the A.CRE audience. Click here to learn more about Ron or to contact him directly.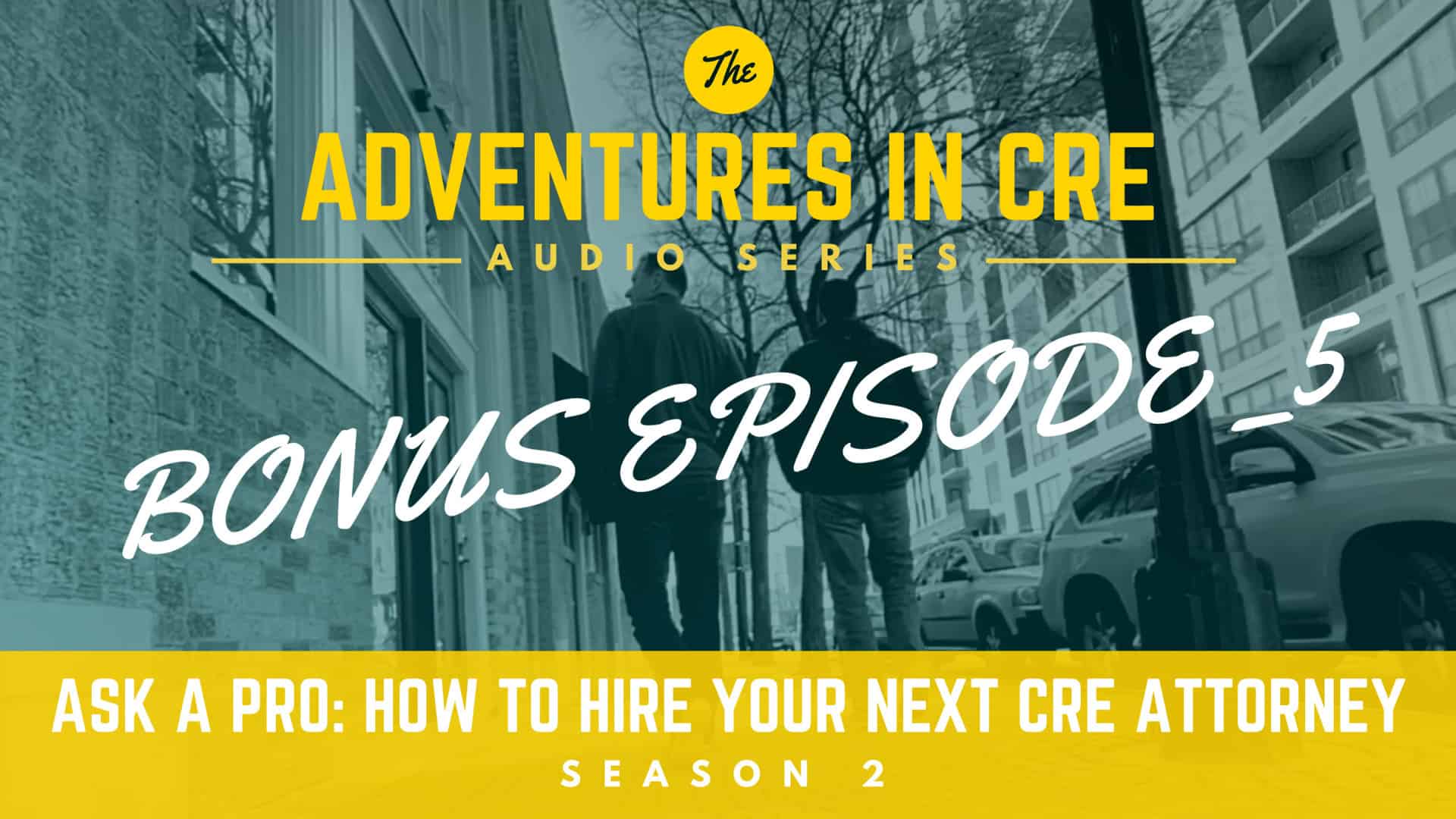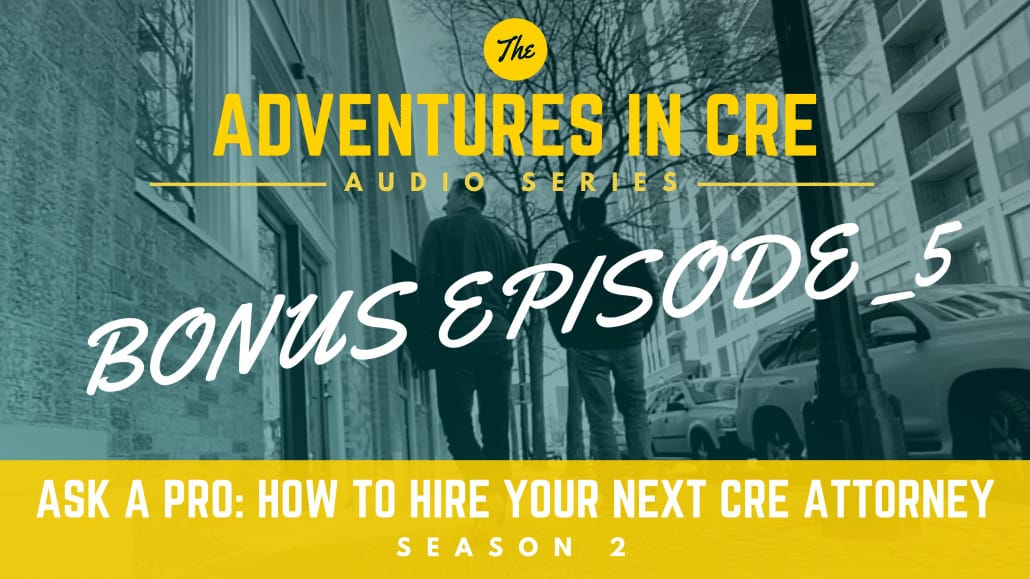 Client Questions
What type of real estate lawyer do I need?
What type of case do I have?
How do I collect potential lawyer names?
Ultimate Hiring Decision
What I've found is that people always hire other people. Even if you receive a referral to XYZ Firm, that referral is meaningless without a specific person who will answer your questions and gain your trust.
Questions for the Attorney
How should I contact them?
Email then phone or in person
What questions should I ask my real estate attorney?
What do the answers say about the lawyer?
What should you value?
Speed, quality or price. Pick two of the three, but you cannot have everything.
Speed
Speed is critical if you have a deadline approaching, if your due diligence period expires soon or a court has imposed an answer deadline in a lawsuit
Quality of Legal Work
Quality means different things to different people, but I describe it as attention to details. There may be details which may not appear to affect the legal outcome or they may be details that the client does not value. Ultimately, the client is spending money on the lawyer's time to produce those details and the clients goals should match those of his lawyer.
Having an attorney or law firm at the cutting edge of statutory or untested case law can also be important for high dollar situations. Understand whether you need to pay for this skill or experience.
Pricing
Pricing is always a difficult subject. At all deal sizes, there are lawyers who will charge a massive percentage of the deal size. There will also be lawyers who charge a smaller percentage and both may accomplish the same task. I think of pricing as a trust exercise in that the client must really trust their attorney not to overbill or conduct unnecessary legal work. At the end of an engagement, the outcome is all that matters and understanding how you want to best achieve it will reflect whether you hire the most expensive attorney or someone cheaper.
2020 Updates
The legal profession is constantly changing and producing different incentives for every lawyer and practice group within a firm. A new change has emerged as more attorneys are affiliated with and fee split with a title company. Understand that if you select their title company, they have considerable room to discount their legal fees.
In addition, more lawyers are adding licenses and brokerage abilities to their practice. Different lawyers may receive a commission based on bringing investment into the deal. Again, this represents a new fund raising and set of conditions with those investor funds, consider the entire scope of costs and benefits.
Video Discussion – How to Hire a CRE Attorney
Download a Cheat Sheet for 'How to Hire an Attorney'
To accompany the above advice, I've created a cheat for how to hire an attorney.
Conclusion
Hiring a lawyer is never an easy process, but with the right understanding of your own goals, asking the right questions of the attorney, you can minimize your risk of disappointment in your legal team. The right lawyer will maximize your commercial real estate investment and avoid catastrophic disputes which consume profit.
https://www.adventuresincre.com/wp-content/uploads/2020/06/how-to-hire-an-attorney.png
1080
1080
Ron Rohde
https://www.adventuresincre.com/wp-content/uploads/2022/04/logo-transparent-black-e1649023554691.png
Ron Rohde
2020-06-01 18:25:32
2023-01-18 10:51:15
Ask a Pro: How to Hire Your Next CRE Attorney