Takeaways from the Trammell Crow Company Memo from 1989 – Learning from a Market Collapse
As uncertainty looms over commercial real estate, the importance of being prepared to make key decisions cannot be overstated. One of the ways in which people can best prepare themselves is to look at historical examples. We wanted to make a well-known Trammell Crow Company memo from 1989 available to the A.CRE audience for their own review. Additionally, we've summarized a few of the key takeaways below.
To provide some context, imagine it is the late 1980s and you are a real estate professional in the southwestern region of the United States. Factors such as excessive development and oversupplying capital markets have caused the regional real estate market to significantly plunder. What happens next?
Note from Spencer and Michael: This is a post written by student, Kiefer Cauilan. Kiefer is a student associate here at A.CRE who works in content creation and company outreach. He has graciously offered to share his time by writing this article. A huge thank you to Kiefer for offering his insights!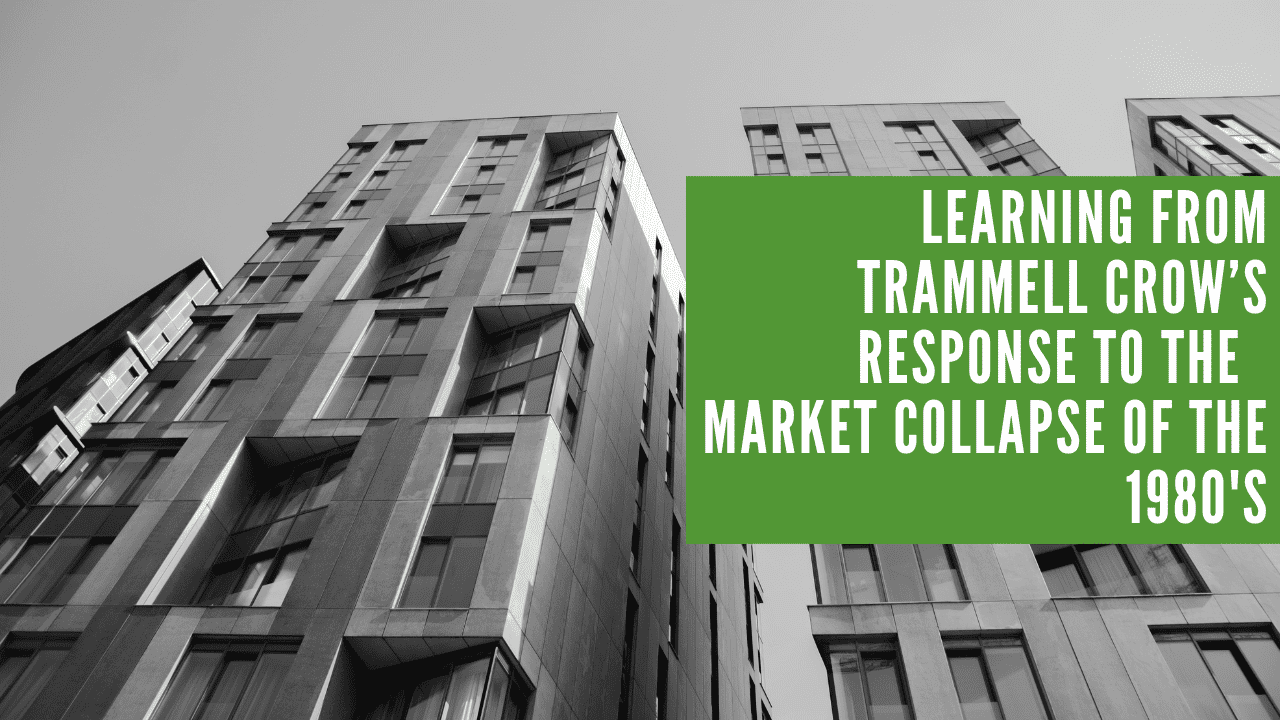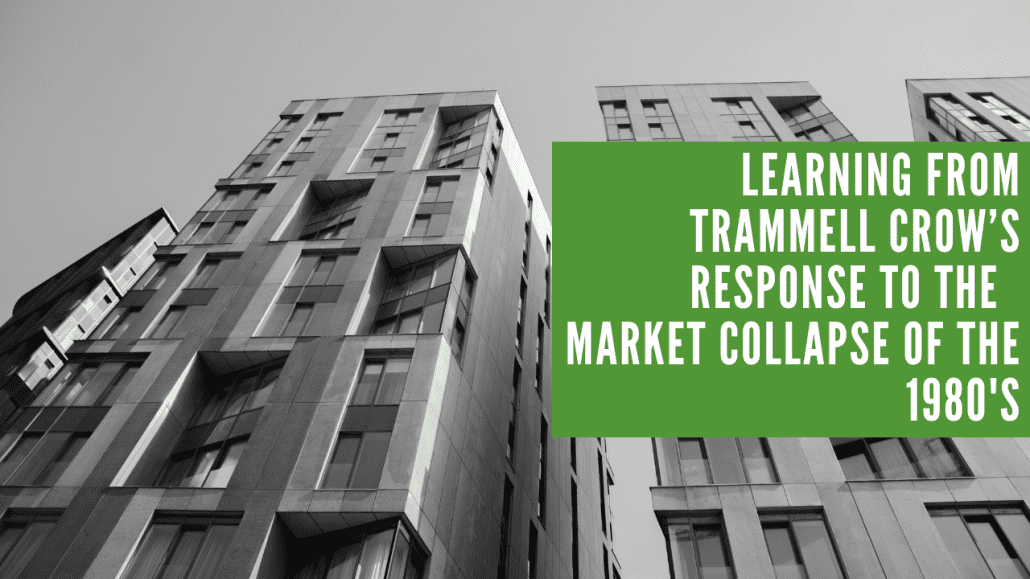 Trammell Crow Company (also known as TCC) is a large player in the real estate industry, specializing in development, acquisitions, and commercial property management. TCC was one of the entities that took a blow during the Southwest market collapse. In the heat of this economic turmoil, managing partner Gary Shafer sought out the insights of his regional partners. His intentions were to learn from the mistakes that were made by Trammell Crow so that they would not occur again in the future. 


The responses returned by the regional partners were split up into the following categories:
Strategy,

Personnel,

Administration and Overhead,

Individual Projects.
The responses were then organized into:
Things we did right,

Influences that encouraged us to make mistakes,

Universals/Axioms that could be applied to our business in good times and bad.
Based on that instruction, below are some highlights of the mistakes/actions offered by the regional partner that needed to be taken.
Strategy
Failure to make every deal at the best rate you can.

Be very selective in choosing our projects and adhere to our yield and profitability requirements.

Relied too much on the easy availability of capital.

Do not follow the market down – lead the market.

Avoid personal liability like the plague.

Say "no" more often to deals/people.
Personnel
Tougher the market better the person needed.

Easy to staff up – it is hard to cut back.

Mediocre hires take forever to get rid of.

People do not understand when you try to reduce their wages to market conditions.

Terminate weak links swiftly. 
Administration and Overhead
A strong office manager is critical. When times are tough a partner's available time is greatly diluted. More people call with tougher problems.

Watch expenditures. Is what you are spending a necessity?

Failing to properly budget and account for expenditure.

Timely, accurate, and informative financial reports are significant.
Individual Projects
Do not let competitors' actions influence your decision.

Doing or buying marginal deals because the money was available.

tried to do too many projects at one time.

Important for decision-makers, construction managers, property managers, leasing agents, and partners to close leases and transactions quickly.
Things we did right
Outperforming the market in leasing and renewals.

Prepared for the probability of a market reversal.

Cut costs and removed marginal players (late, however).

For the most part, had great people (some of the regional partners were indifferent on this point).
Influences that caused mistakes to seem like a "Good Idea"
Success Created Complacency.

Company Culture demanding aggressive strategies for continual growth.

Failure to prudently evaluate good information.

Focusing solely on great real estate versus surveying overbuilding and increasing debt. 
Universals and Axioms
Have your plan worked out

before

you commit to the deal.

Our strategy should focus on "get rich slowly".
Key Takeaways from the Trammell Crow Company Memo from 1989
From these insights, it becomes evident that a number of critical lessons emerged. TCC needed to prioritize securing the best rates for deals, exercise selectivity in project choices based on yield and profitability and avoid overreliance on easily available capital. Additionally, the company recognized the importance of taking a proactive stance in the market, minimizing personal liability, and being discerning in deal-making decisions.
Acknowledging the right actions, such as outperforming the market in leasing and renewals and preparing for a potential market reversal, further demonstrated TCC's ability to adapt and respond effectively to changing circumstances. However, influences like complacency, aggressive growth culture, and overlooking crucial information also contributed to the mistakes made.
By analyzing these past experiences and incorporating the lessons learned, Trammell Crow and other industry professionals can better navigate future challenges in the real estate market. By emphasizing prudent decision-making, rigorous evaluation, and a comprehensive understanding of market conditions, real estate companies can position themselves for long-term success and resilience in the face of uncertainty.
You can access the full memo here: TCC – 1989 Lessons Learned
---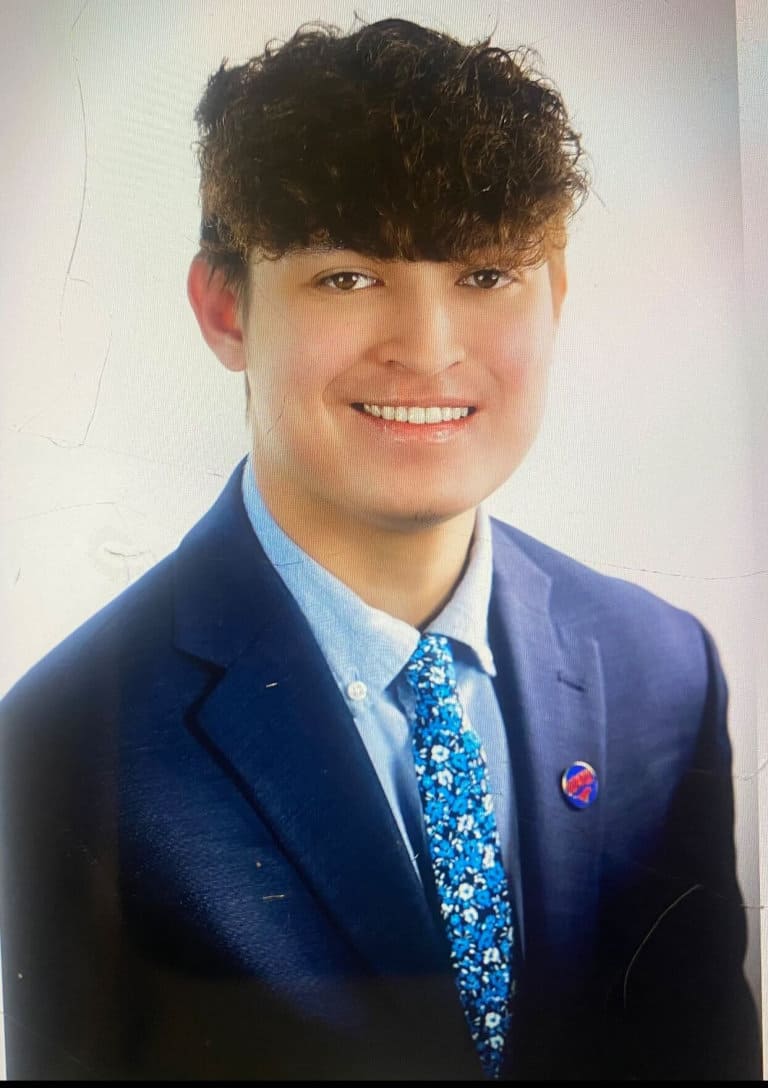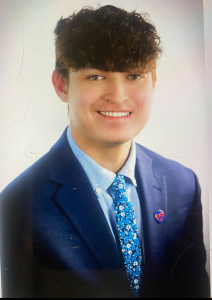 About the Author:  Kiefer is currently studying Finance and Real Estate at Southern Methodist University. Kiefer recently attended the Urban Land Institute conference in Dallas and has a strong interest in learning more about CRE. Kiefer currently resides in McKinney, TX. Connect with Kiefer via LinkedIn.
https://www.adventuresincre.com/wp-content/uploads/2023/06/Learning-from-Trammel-Crows-Response-to-Market-Collapse-1.png
720
1280
A.CRE
https://www.adventuresincre.com/wp-content/uploads/2022/04/logo-transparent-black-e1649023554691.png
A.CRE
2023-06-08 07:00:29
2023-06-09 13:52:25
Takeaways from the Trammell Crow Company Memo from 1989 – Learning from a Market Collapse