3 Tips for When You're Unhappy in Your Current Job
As a CRE recruiter, I often get questions from people who are unhappy in their current job. This is a very common situation for people to have – in both commercial real estate and in other fields. However, I want to let you know that this isn't an inescapable problem. I've given advice to countless people on this issue and have seen their situations turn around. In this article, I've compiled the best 3 tips I have on what to do when you're unhappy in your job.
Are you looking to get a job in Commercial Real Estate? Sign up for Career Connections so we can match you with top companies that are looking to hire.

Communicating up the chain of command is one of the most important job responsibilities you have. This is something we all probably need to work at, and sometimes it can be scary.
In the instance that you are currently unhappy in your current role, this is a conversation that needs to be had. By communicating your "unhappiness" correctly, you'll be looked at as someone your firm can trust even more.
But who wants to have a conversation like this? It's scary. You don't know how your boss will respond. And you don't want to get let go without having another job lined up.
As a recruiter who speaks to companies and candidates all day, here is how I have recommended going about this conversation in the past.
I'd say just about everyone has felt some sort of discontent. Perhaps, you are currently feeling this way right now, be it in a relationship, in a sport, in your job, or in your schooling.
If you are feeling this way, you may also feel a sense of resentment. As you sweep these feelings under the rug, more resentment will come from it, and here starts a cycle I hear about as a recruiter all too much.
You're unhappy.
You start talking negatively about your boss with other colleagues.
You wake up dreading going to work.
You start browsing jobs on LinkedIn.
Your performance falls.
You quit.
You start a new job.
You go through this same cycle, again and again, and again.
As opposed to this cycle, if you're feeling this way right now, though the conversation is hard, you need to address it. By going through that cycle described above, you aren't getting better – you're just running away from life's difficulties.
How to Plan this Conversation When You're Unhappy in Your Job
If you are feeling unhappy in your current role, there is a high probability you've told your partner or spouse, parents, colleagues, and friends. They may have told you something like this, "Just push through it. Don't bring it up. Your boss won't care. Fly under the radar."
I disagree with those comments.
Keep reading if you want to know how to have this conversation, how to approach your boss, and how to have this conversation result in your favor.
Schedule time with your Boss
If you are planning to have this conversation, you don't want to come off like you are whining or complaining. Your management likely has a lot going on already, so it's important to prepare beforehand. To do so, prior to having the conversation, schedule a time, come up with a solution, come up with a job description, and present it to them.
Setting up these meetings doesn't have to be painful. A quick note like, "Hey can we schedule 30 minutes for a meeting? I want to talk with you about a few things" will suffice.
Do not just walk into your boss's office and ask if they have a few minutes to talk.
If You're Unhappy in Your Job, Come Up with a Solution
If you've been at the company for 3 months or longer, you know where its weaknesses and shortfalls are. If you don't, you aren't paying attention.
After you break the news to your boss that you are "unhappy," give them a piece of paper with your ideas on it of where you think you can be a value add to the company, and where you think you can get some fulfillment in the job.
I'd recommend writing a new job description, with KPI's, dates certain projects needed to get done, and how you will be held accountable.
This is something they will appreciate because it shows you aren't complaining, rather you are solving your own problem (and hopefully solving a problem for the company versus creating a new one).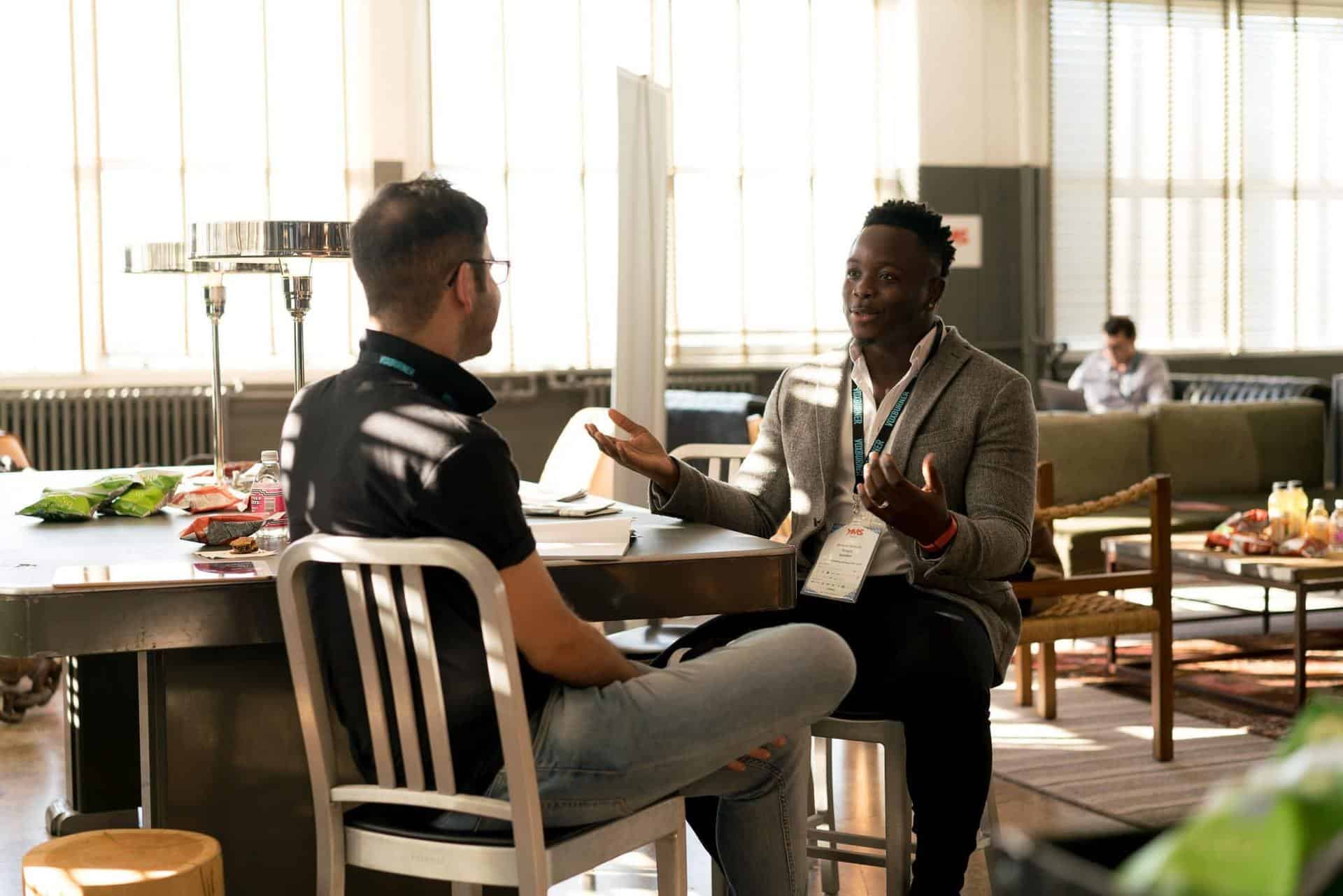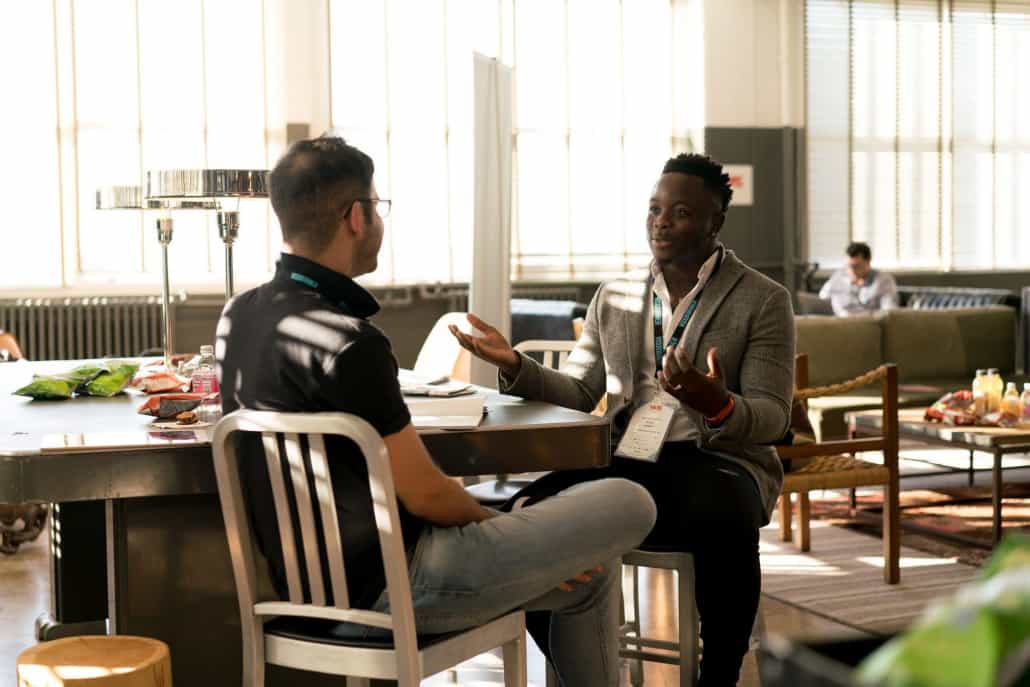 Conclusion
There are 168 hours in a week. If you're working 40 hours a week unhappy in your position, that's roughly 25% of the week you're spending unhappily.
By staying at your "miserable" job and not talking with your team about it, you're doing everyone a disservice.
In the end, by not having this conversation, you are putting more work and stress on yourself. You have to update your resume, look for new jobs, chase interviews, take time off, and put in your resignation.
Or, you can have this conversation and build more trust within your organization as someone they can count on.
If you are known to be a problem solver within your company, and if you seek work that inspires you and motivates you, the sky is the limit on what you can accomplish!
Lastly, when your boss is in a position of deciding who to promote, they will be able to trust you to have a hard conversation because you have shown you can handle them.
https://www.adventuresincre.com/wp-content/uploads/2022/04/Unhappy-job-scaled.jpg
1280
1920
Tucker Wells
https://www.adventuresincre.com/wp-content/uploads/2022/04/logo-transparent-black-e1649023554691.png
Tucker Wells
2022-04-26 12:00:13
2023-01-17 08:45:47
3 Tips for When You're Unhappy in Your Current Job