Letter of Intent for Multifamily Real Estate
Today we are going to walk through a common first legal document that is presented to the Seller of a multifamily property, the Letter of Intent (LOI). This article will help you understand exactly what to include to write a better Letter of Intent. As they say, you never get a second chance at a first impression! We'll review the purpose of the LOI, the arguments for and against including specific terms, as well as some psychological tips to win your next deal. General terms typically include property description, price, due diligence period, earnest money, closing date, financing contingencies, parties, assignability, etc.
Note from Spencer: This is another post in a growing section we call 'A.CRE Legal'. One of Texas' top real estate attorneys, Ronald Rohde, has graciously offered to share his time, expertise, and open his library of real estate legal templates for the A.CRE audience. Click here to learn more about Ron or to contact him directly.
LOI for Multi-Family Real Estate Template Walkthrough
Assumptions for Letter of Intent
We assume that you're purchasing a multifamily property greater than 30 units and are unrepresented by a broker. If you are working with a commercial broker, you'll likely work with them to prepare and submit the LOI. Eventually, you'll forgo a broker and submit your LOI directly or through your attorney. The goal of the LOI is to get a promise to work together towards a binding Purchase and Sale Agreement. That's it.
You need to achieve agreement only on critical points of the deal, and then work out additional details in the Purchase and Sales Agreement. Your LOI should convey a balance of every critical deal parameter, but also in a compact form that's easy to read. As a bonus psychological tip, the Seller is previewing this document as a forecast of how the transaction will play out. If your document is neat, clear, speaks to important terms, yet conveys professionalism and confidence in closing, then you'll gain a substantial advantage regardless of pure purchase price. Remember, the Seller greatly values the certainty of closing. Many Sellers will accept a slightly lower purchase price if a Buyer presents a much higher certainty of closing.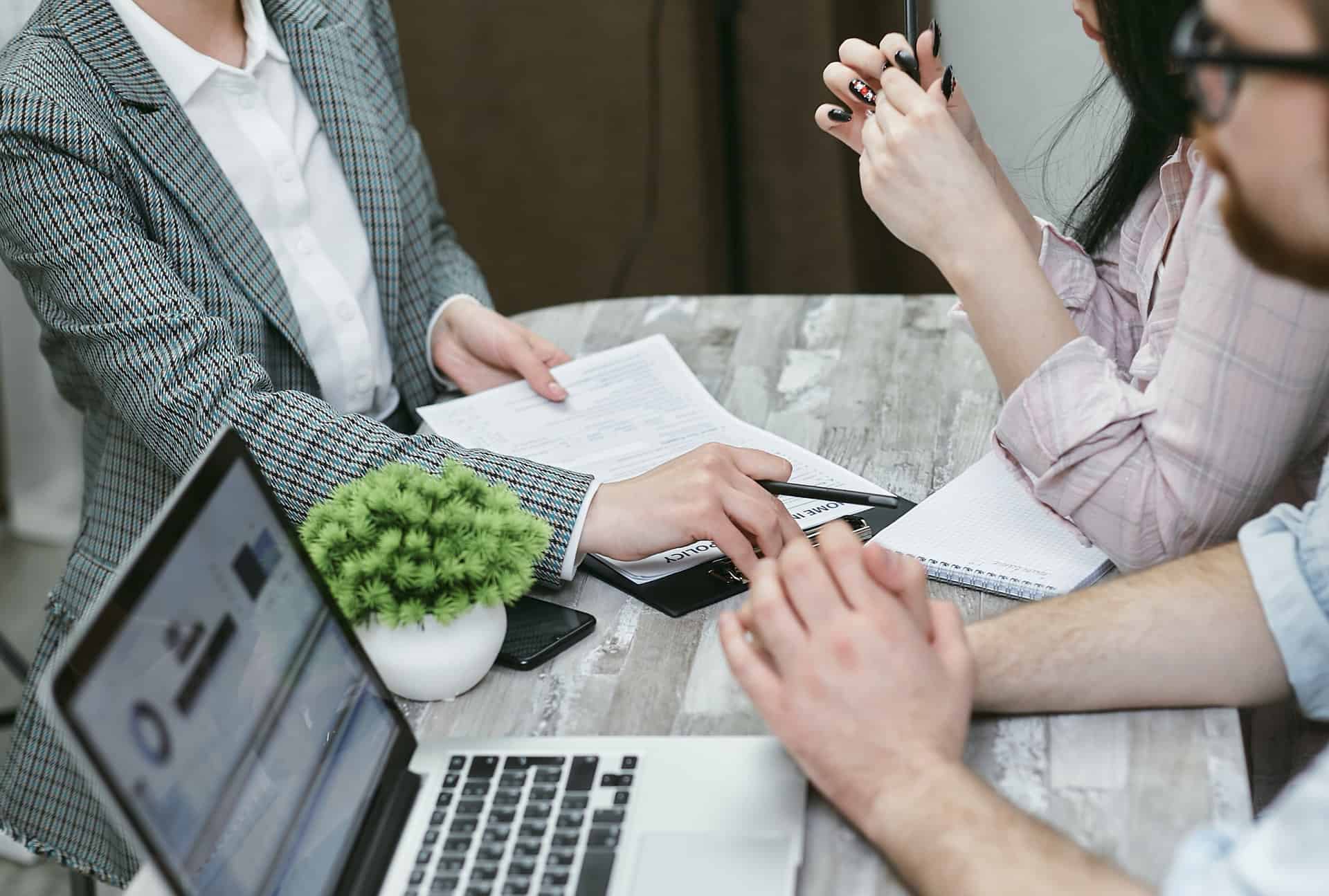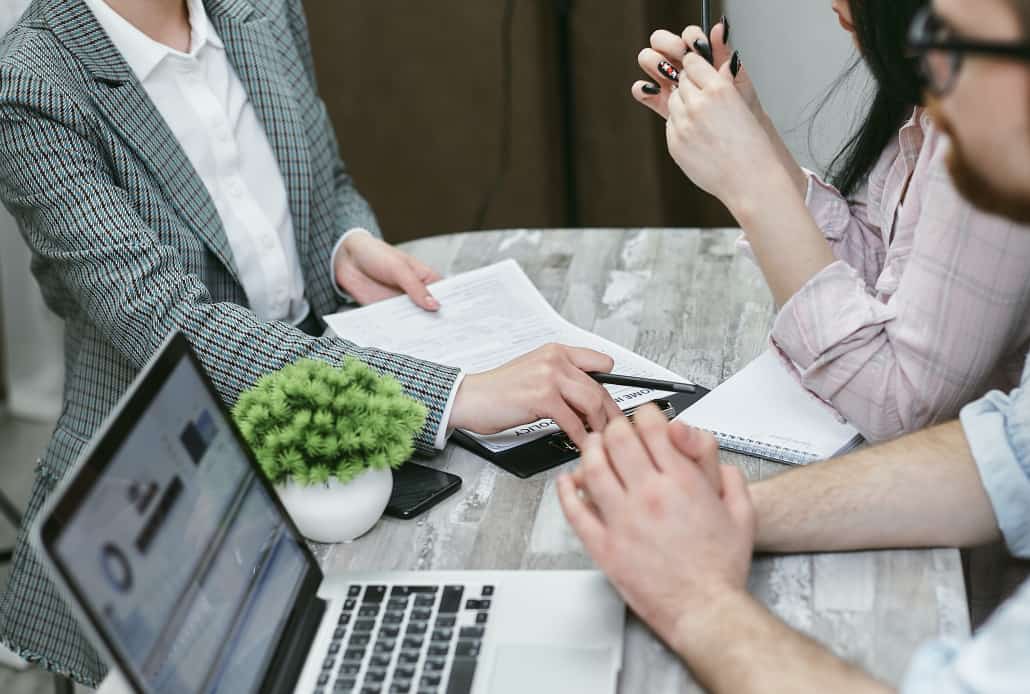 Letterhead
We recommend that you have a formal letterhead including your company name, logo, physical location and contact information. This is your first impression of the seller and you want to portray a high level of experience and professionalism. This may be the first written interaction or the highest level of making an offer, therefore make sure to put some effort into it because it will make a difference. In this day of speed and digital technology, assume the document will be emailed as a PDF and subsequently read and viewed on a phone!
Identify the Real Estate to be Purchased
For real estate transactions, the property must be identified with sufficient precision so that the seller knows which property are you interested in. If the building(s) have a specific trade name it would be ideal to include in the LOI, as well as the number of units, that is a good way to show your due diligence. For large MF operators, they may own several buildings with identical common names such as "Park Place" or "Village Creek."
What the Letter of Intent Should Include
The goal is to prepare the shortest Letter of Intent possible. You should convey exactly what you want to buy, how much the purchase price is, when you can close, and other terms that you could not enter into a Purchase and Sales Agreement without these items. Your letter should be clear and concise, but on the other hand, you have to convey enough information to the Seller to avoid wasting significant time and money if you aren't able to close on this property. Specific terms typically include property description, price, due diligence period, earnest money, closing date, financing contingencies, parties, assignability, seller representations, warranties, etc.
How to Describe the Price
Price seems like just a number. But how do you intend to deliver that price? Will it be a cash closing with no financing contingencies? Owner finance and note? Any reserve for lease renewals prior to closing? Holdback for NOI targets? Think of major factors that would influence the "deal or no deal" While you want to present a competitive offer, you also don't want to waste time and money, your own and the sellers, by pursuing a deal that will die once the full extent of the conditions are discovered.
Earnest Money
Earnest money can also be a very persuasive factor when evaluating offers. How much needs to be deposited to be taken seriously? Higher earnest money demonstrates stronger availability of cash on hand, which should also translate to a higher likelihood of funding at closing. There is also the corresponding amount of risk if the contract goes hard.
As a general rule, we see $25,000 as a minimum for $1,000,000 to $3,000,000 deals. The maximum would go to $200,000. Offering additional earnest money above $200,000 for smaller deals doesn't really move the needle. For deals $3-10,000,000, you'll want at least $50-$100,000 down with larger amounts in the $300s. For deals $10-20,000,000 a range of $100,000 minimum to $500,000 has been popular in the last few cycles.
Escrow Holdback
Considering that we are in 2023, there is a bit of a disconnect between buyers and sellers, interest rates have risen and the economy is a bit unstable, escrow holdbacks are becoming more common to allow the buyer to pay a higher price if certain financial or other milestones are met on the property. Definitely consider escrow or some type of deferred compensation based on milestones. Talk to your attorney about how to draft them and make sure you are protected.
Due Diligence in a Letter of Intent
Due diligence period: 30 days is the standard, but easily could be 45 or 60, we use for this type of properties, it is good to include extensions and an additional earnest money deposit that is a sign of good faith.
Here there are many variations you can do to make your proposal more competitive, you can specify if it is serious hard money, if it is still refundable, maybe it applies to the purchase price or does not apply to the purchase price. Discuss with your lender and your equity partners and find out what you really need to close the deal.
Due diligence materials: This is important because it shows to the seller that you are serious and you know what you are doing. This can be as simple as a list of high-level categories that you expect after going under contract.
Closing Date
Closing date, this is perhaps the easiest term to decide on as 30 days from due diligence is the standard. You could possibly extend it to 45 or 60 days, but it would depend on what you need, but it is a serious consideration to extend it.
Are Letters of Intent Binding?
A Letter of Intent is designed to be a legal document, but not an enforceable agreement. That is to say, it's a legal document with precise definitions and commonly understood clauses, but despite signatures from both parties, there is not an enforceable agreement requiring one party to complete the described transaction. There are many legal documents or clauses which may not be designed to be enforced in a court of law. For example, a Memorandum of Understanding between two companies could go into great detail describing how the two companies would work together, but absent a second, enforceable agreement, the MOU would not be sufficient in a court of law.
Some clauses may want to be enforceable such as confidentiality, litigation rules, attorney's fees, etc. Be very careful about mixing clauses within a broader agreement. Word choice must be carefully considered if you are introducing enforceable clauses.
Conclusion
We have covered many, but not all of the possible terms which make it into your next Letter of Intent. The purpose will always remain the same and different Buyers will structure different elements to convey they purpose. Understand who your audience is, and what type of seller you are dealing with. If you are presenting a Letter of Intent to a less sophisticated seller, you can reduce it to two full pages, including signatures, because you don't need to include all these details, and they probably won't be interested in reading it.
On the contrary, if you are offering to a sophisticated seller you will want to specify all of these things, otherwise, you are going to set yourself up for a legal battle down the road and may kill your deal. Good luck and feel free to reach out with any additional questions on Multifamily Letters of Intent.
Download the Letter of Intent for Multifamily Purchase Template
To make this legal template accessible to everyone, it is offered on a "Pay What You're Able" basis with no minimum (enter $0 if you need) or maximum (your support helps keep the content coming – typical legal document templates sell for $100+). Just enter a price together with an email address to send the download link to, and then click 'Continue'.
We regularly update the template (see version notes). Paid contributors to this template receive a new download link via email each time the template is updated.
---
Version Notes
v1.0
https://www.adventuresincre.com/wp-content/uploads/2023/01/multifamily-LOI-scaled.jpg
1295
1920
Ron Rohde
https://www.adventuresincre.com/wp-content/uploads/2022/04/logo-transparent-black-e1649023554691.png
Ron Rohde
2023-01-11 05:53:52
2023-01-16 12:14:40
Letter of Intent for Multifamily Real Estate