Transition into CRE in your late 20's or early 30's
Without investing time and money into finding a career in CRE, you don't have a commitment, you have a wish. In this article, I'm going to touch on two core tenets needed to transition into CRE: knowledge and relationships. I want to thank an A.CRE reader for asking me to write about this topic. It's very near to my heart because I have 5-10 conversations weekly with candidates who are in this stage of life and who ask me the same question.
My last article covered how current college students can find their way into this business. When you are in your late 20s–30s and trying to transition into CRE it's a much different process. You are competing with those same college students who have real estate-focused degrees, internships, in most cases fewer commitments, and who have lower expectations for compensation packages.
Some companies would prefer hiring candidates fresh out of college for multiple reasons. This could include being able to teach them their ways of doing things, bringing in new energy, or finding candidates that look at the business from a fresh perspective. My hope is that if you fall into this category with a goal to transitioning into CRE in your late 20s–30s, you'll implement some of the strategies below.
Not sure where to start with your job search? Download our Commercial Real Estate Company Database Tool to browse over 2,000 real estate companies, filter by Location, Company Type, Job Function, and Property Type, and create a target list of companies for your job search.
Go to Graduate School
Some of you might not have the money, time, or energy for this to be an option. But this will be your easiest way to make a career transition into Commercial Real Estate.
I say that for multiple reasons:
You buy yourself an education to help transition into CRE.
For the folks in their late 20s–30s, you know there is a barrier to entry in your current line of work. You are going to find that same concept in the commercial real estate world. The purpose of graduate school is to help you pick up on the key terminologies which will help you talk the talk with other CRE professionals. During interviews, you'll be more likely to understand concepts that you wouldn't have been able to learn otherwise.
You might find success sooner in your new career by going to grad school than by going at this career transition without a plan.
You buy yourself relationships to transition into CRE.
When selecting a graduate program, it will be imperative that you ask about the program and how they facilitate networking events. Most alumni would prefer hiring candidates from their alma mater, so you want to select a grad program whose leadership and staff are focused on helping their students network with industry professionals. My alma matter is Southern Methodist University (SMU) in Dallas, TX, and I could not have had a better experience with leadership and staff that cares about their student's professional careers and connects them with industry leaders.
As I mentioned above, most alumni want to hire grad students from their alma mater. They'll often specifically tell their hiring managers, or talent acquisition folks, "Hire someone from this school."
Another great question to ask when selecting your choice on grad programs is to ask what companies recruit out of your program.
You buy yourself time to transition into CRE.
Most grad schools take 12-24 months, wherein you have time to learn, make new connections, and experience new jobs.
In life we don't always know what we want to do, which is why you are transiting into the commercial real estate business. By buying yourself 12-24 months, you can get internships/jobs in different functions of the CRE world. By taking internships/jobs that you've never had before, you'll find out quickly what you do or don't want to do.
Those internships and jobs will be a steppingstone and vehicle to help move your career to the next level.
If you fall into this category, you can find a list of graduate programs on our site that have reviews from the student's perspective. We find a lot of people who are just like you make their decision based on these program reviews.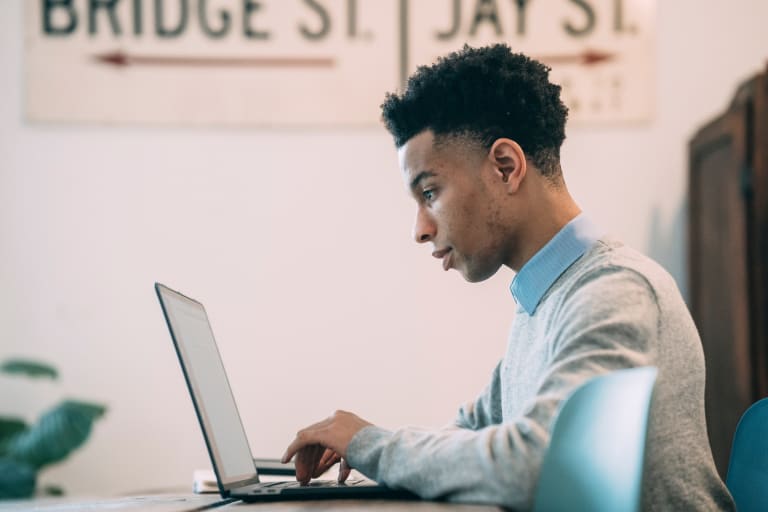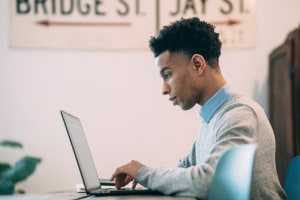 Have a Plan and Work the Plan
Benjamin Franklin said, "By failing to prepare, you are preparing to fail."
If you are like most career transitioners, you have no idea where to start. You also want to make this transition by spending the least amount of time and money with the highest probability of success. Below are a few resources for you to be set up for a successful transition.
Education
Like I said above, if you want to be in this business, it's inevitable that you'll need to know the lingo and core concepts to find success in this business.
For some free resources on our site, I'd recommend reviewing key real estate terminology so you'll be able to understand nuances to this industry, some 30 second real estate tutorials that might give you a deeper awareness into key terms, our introductory guide on Real Estate Financial Modeling, and a deep dive into all the careers in real estate to see what might suit you best.
One of the best examples of this is our Founder and Co-Contributor, Michael Belasco. He started the process in his 30's, and credits his knowledge in Financial Modeling to be one, if not the most important, keys to success in the start of his real estate career.
Relationships
When you go about this transition the non-grad school approach, I'd advise you to learn about all the different sectors of the CRE business. You can do that by building an element of social life around CRE professionals. It will take time, but that investment of time will be worth it. Here are a few different industry groups for you to learn from and invest in to start putting yourself around other CRE industry folks:

One of the best reasons to go to grad school is you buy yourself 12-24 months of learning different parts of the real estate business. University Professors and Clubs do a great job of connecting you with professionals from different parts of the business. That way you know exactly what Asset Managers, Developers, Property Managers, Construction Managers, Acquisition professionals, etc… folks do on a day-to-day basis and how they interact with their counterparts. It's important for you to understand how all the components of the real estate world fit together.
Everything worth having comes with a price. But your commitment to transition into CRE will pay off. Plan on this process taking 6–24 months. Get ready to face rejection and opposition to CRE companies hiring you! Make a commitment by investing your time, energy, and money into making this career transition happen.
https://www.adventuresincre.com/wp-content/uploads/2021/10/real-estate-job-searching-scaled.jpg
1280
1920
Tucker Wells
https://www.adventuresincre.com/wp-content/uploads/2022/04/logo-transparent-black-e1649023554691.png
Tucker Wells
2021-11-02 06:00:59
2023-01-17 08:52:52
Transition into CRE in your late 20's or early 30's