Advancing Your Career with an MBA Part I – S1E4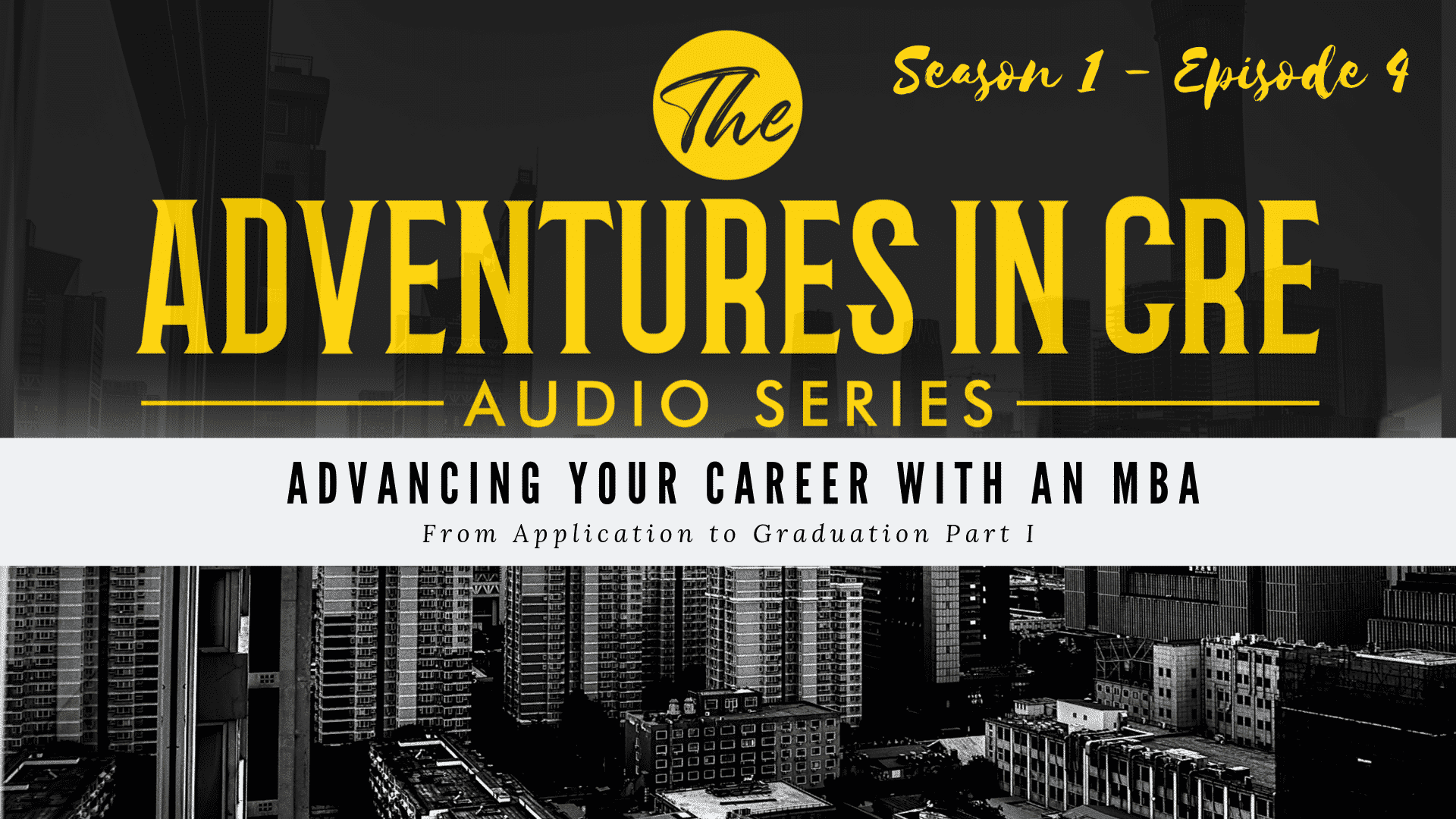 ---
---
In this episode, Michael Belasco, Spencer Burton, and host, Sam Carlson are joined by Jim Spaeth, the Executive Director of the Lenard W. Woods Center for Real Estate Studies at University of North Carolina. The four discuss an MBA in Real Estate, who its for, if its worth it, and how to get into a top MBA in Real Estate program.
About Our Special Guest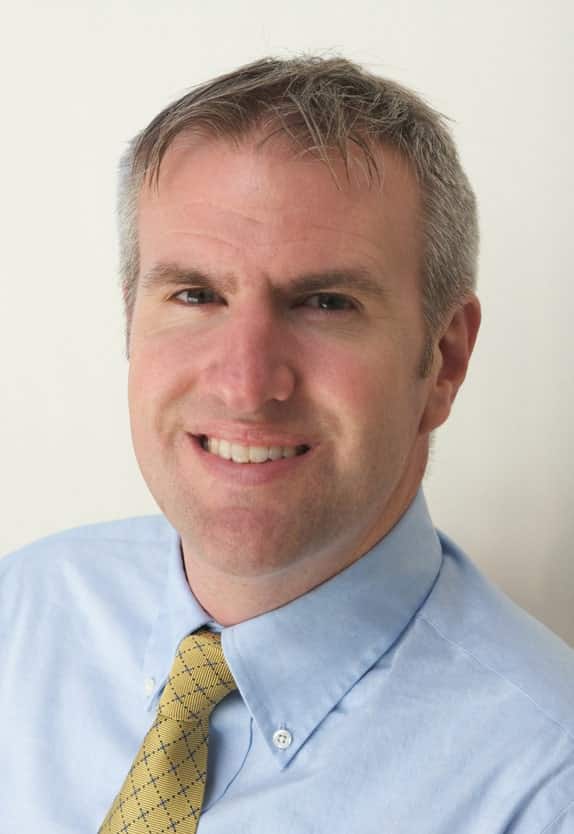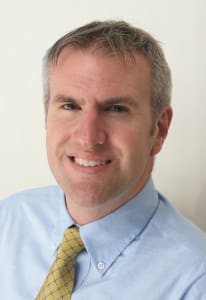 Jim Spaeth
Executive Director
Leonard W. Wood Center for Real Estate Studies
University of North Carolina – Kenan Flagler Business School
Jim Spaeth serves as Executive Director of the Leonard W. Wood Center for Real Estate Studies at UNC Kenan-Flagler Business School in Chapel Hill, North Carolina. In this capacity, he is responsible for supporting the faculty, academic programs, students and extracurricular activities of UNC Kenan-Flagler's nationally-recognized real state program. Prior to joining the Wood Center in 2013, Jim spent two years in UNC Kenan-Flagler's MBA Career Management Center, where he worked with students and employers in the real estate and investment banking industries.
Click here to learn more about Jim.
About this Episode – Advancing Your Career with an MBA Part I
Throughout the episode, Jim provides the team with some expert insight into various relevant and pressing topics for many who are considering embarking on the path towards an MBA. Topics include who might benefit most from an MBA, strategies for how best to present an application to top MBA programs, how to manage the process, how to get the most out of your time in school, and what awaits you in the job market upon graduation.
Sam, Spencer, and Michael go right to the source to ask Jim the questions that many wish they could ask directly to the schools, but can't during the process. If you are considering an MBA or getting ready to apply to an MBA program to advance your career in commercial real estate, you do not want to miss this episode.
Show Notes – S1E4: Advancing Your Career with an MBA Part I
[1:42] Is an MBA for everyone looking to advance their career in CRE?
Graduate degrees aren't for everyone.
Whether or not you should get a graduate degree depends on a variety of things including your work history, you current situation and where you are looking to go.
To be a developer there is a lot of technical knowledge that is needed, yet it's mostly a people and project management exercise.
As a developer, an MBA can be really helpful.
There are other ways to get the technical skills needed in real estate outside of an MBA program.
[7:15] Where is graduate education less valuable?
Long-term success depends on developing and maintain relationships, especially in investment sales.
There's no pay deferential of an MBA and an undergrad. They want people who are smart, work hard and manage relationships. You don't necessarily need an MBA to do that.
The lending space is interesting. Some larger lenders like an MBA. A lot of people have been successful and great producers without the MBA.
It depends on the type of firm you want to look for long-term, not just the sector you want to work in.
[10:11] A common profile
Let's say in 10-15 years from now, you want to start my own shop. In that situation, would a graduate degree be helpful?
[14:30] The factor of geography
Because real estate is local, you have to figure out which network is going to be the right one for you.
When you're a student everyone will talk to you. Use that to your advantage.
Your network is import due to high velocity of career change.
[18:02] What does the job look like in coming years?
Are you seeing a pullback in hiring?
What positions are you seeing more popular and others?
It's a great job market for MBAs.
Currently, the hottest part of the market is someone who graduated a few years ago and has a few years of experience.
There are a lot of deals to be done but many are cautious.
Consider looking at asset management. It's a place you can go in a storm. There always has to be asset management and there are transferable skills.
Most people want the sexy acquisition or development job. When the market goes down, first goes down development and then acquisition.
[25:45] Do you need banking to go into the acquisition side?
If you have asset management, those skills are transferable. You don't need banking.
You can add value immediately with experience in asset management.
You will learn a ton in asset management. It's great for those right out of school. You get to see across the real estate spectrum.
Resources from this Episode
https://www.adventuresincre.com/wp-content/uploads/2014/10/5-1.png
1080
1080
A.CRE
https://www.adventuresincre.com/wp-content/uploads/2022/04/logo-transparent-black-e1649023554691.png
A.CRE
2019-10-15 00:07:37
2023-01-19 08:52:29
Advancing Your Career with an MBA Part I – S1E4