Advancing Your Career with an MBA Part II – S1E5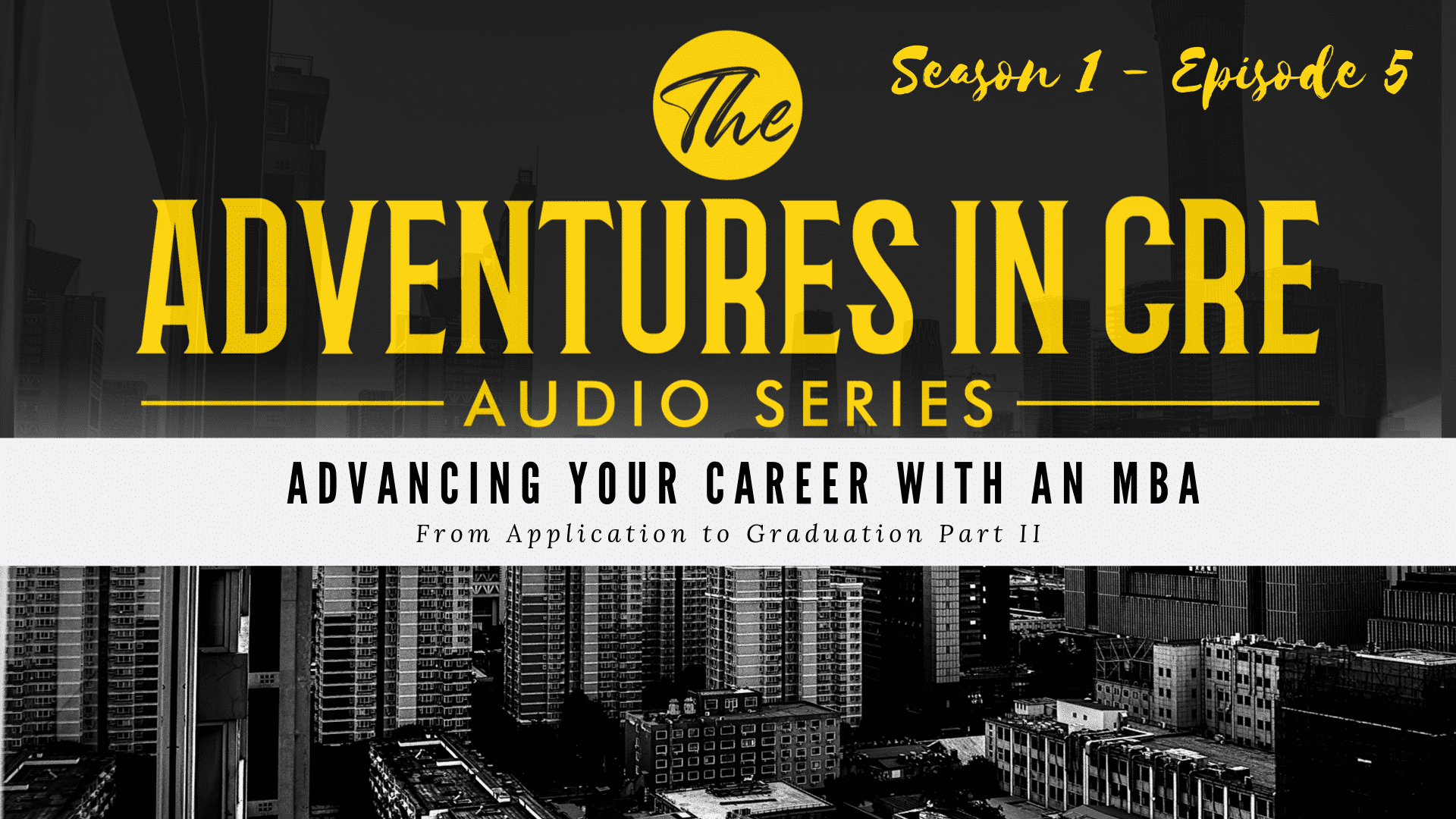 ---
---
In this episode, Michael Belasco, Spencer Burton, and host, Sam Carlson continue their conversation with Jim Spaeth, the Executive Director of the Leonard W. Woods Center for Real Estate Studies at University of North Carolina.
About Our Special Guest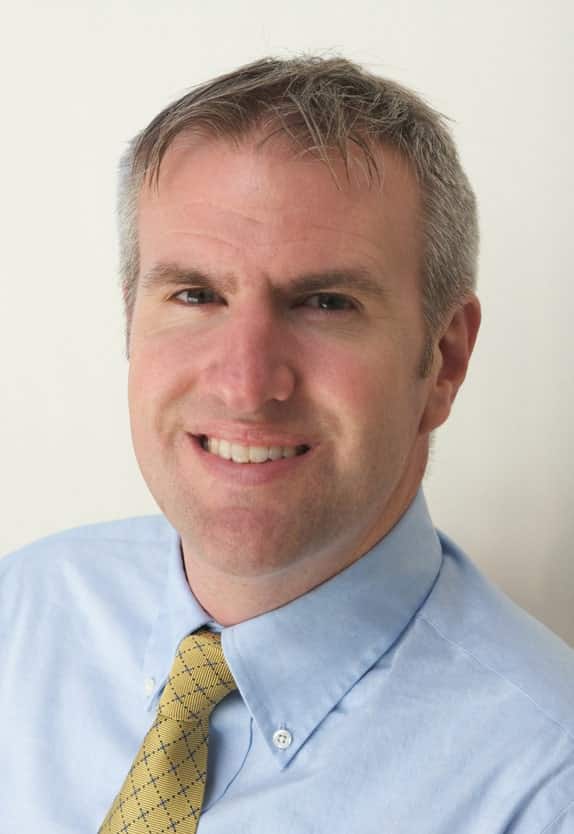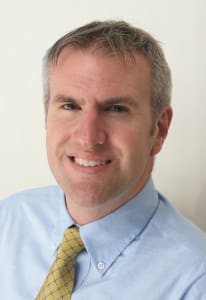 Jim Spaeth
Executive Director
Leonard W. Wood Center for Real Estate Studies
University of North Carolina – Kenan Flagler Business School
Jim Spaeth serves as Executive Director of the Leonard W. Wood Center for Real Estate Studies at UNC Kenan-Flagler Business School in Chapel Hill, North Carolina. In this capacity, he is responsible for supporting the faculty, academic programs, students and extracurricular activities of UNC Kenan-Flagler's nationally-recognized real state program. Prior to joining the Wood Center in 2013, Jim spent two years in UNC Kenan-Flagler's MBA Career Management Center, where he worked with students and employers in the real estate and investment banking industries.
Click here to learn more about Jim.
About this Episode – Advancing Your Career with an MBA Part II
In part one of our conversation with Jim, we dove into discussion about advancing your real estate career with an MBA from application to graduation. We covered topics such as who an MBA is right for, how to best present an application to top MBA programs, how to get the most out of your time in school, and what awaits you in the job market upon graduation. If you haven't checked out that episode, we recommend listening to that episode first to get caught up.
In Part 2, we focus our conversation on what it really takes to get into top tier real estate programs as well as inside tips. You can expect to learn more about application requirements, information related to test scores, things universities are looking for and how to get the most out of your experience on this episode of the A.CRE Audio Series.
Show Notes – S1E5: Advancing Your Career with an MBA Part II
[1:08] What are the typical application requirements?
Figure out what differentiates you as a candidate.
No one cares about your GMAT or GRE score after accepted to school.
Through the application process show the school why the school is right for you and why you are right for the school.
Be able to communicate effectively through entire process.
[5:52] Are stories apart of the application process?
Stories are what connect us to others and pique interest.
[8:06] Advice for raising your GRE and GMAT scores
Schools are interested in candidates that are interested in them.
Sometimes interest can supersede a credential.
Schools will admit people that want to be there and will contribute to that community.
Tell the admission committee you will take as long as it takes and as soon as you get the letter you are enrolling as long as it is true.
If you hang around the rim long enough you will get in.
Keep talking and stay engaged.
See if you can get additional alumni referrals.
It's a student's market right now/
Applications are currently down, making it a great time to be thinking about going back to school.
[11:57] Things universities look for
Be as honest as you can with admissions.
Admissions will work with you.
[15:05] Things students can do to show genuine interest
Visit the campus.
Build connections with alumni.
Talk to current students.
Make phone calls.
[18:21] What are some things admitted students can do prior to arriving on campus to prepare for a two year MBA?
Real estate is geographically oriented. Think about what markets you want to work in.
Start understanding market dynamics of markets you are interested in.
Start understanding how models work.
Look at job postings and understanding different skillsets and backgrounds associated with different paths.
Biggest challenge as a student is time. The more efficient you can be will be beneficial.
[22:25] How and when to plug into the network
Start connecting with alumni now.
Depends on if you have previous exposure to real estate.
Understanding how employers and individuals fit into your network.
Resources from this Episode
https://www.adventuresincre.com/wp-content/uploads/2014/10/6-1.png
1080
1080
A.CRE
https://www.adventuresincre.com/wp-content/uploads/2022/04/logo-transparent-black-e1649023554691.png
A.CRE
2019-10-15 00:06:04
2023-01-19 08:52:33
Advancing Your Career with an MBA Part II – S1E5