A Tenant Estoppel Letter confirms the existence and status of a commercial lease. This is a unique legal document that contractually binds the Tenants of a building with the new Purchaser. The Letter of Intent (LOI) sets the parameters of the negotiation process and its tone is important as it indicates the perceived level of professionalism from a party to pursue a transaction. The specific terms usually include property description, price, due diligence period, earnest money, closing date, financing contingencies, parties, assignability, etc.
Note from Spencer: This is another post in a growing section we call 'A.CRE Legal'. One of Texas' top real estate attorneys, Ronald Rohde, has graciously offered to share his time, expertise, and open his library of real estate legal templates for the A.CRE audience. Click here to learn more about Ron or to contact him directly.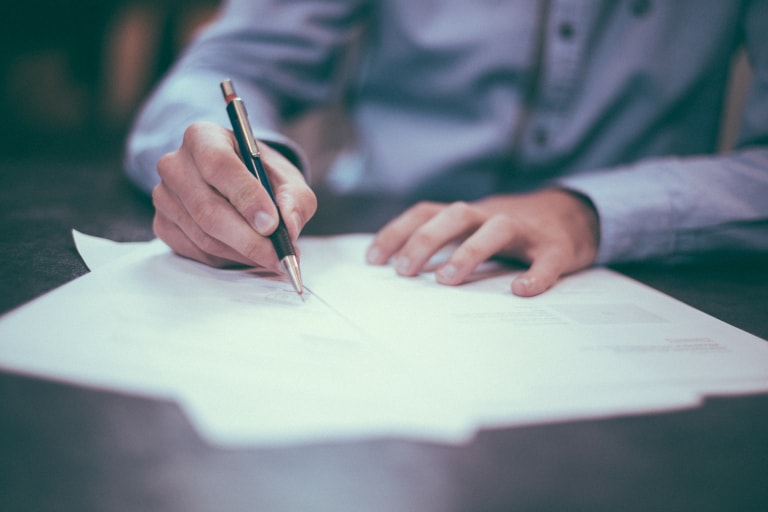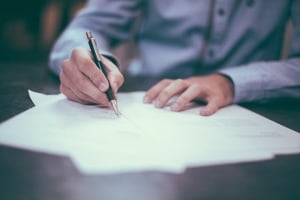 Assumptions for Letter of Intent
Often my clients work with a commercial broker who prepares and submits the LOI. However, there are plenty of buyers who forgo a broker and request their attorney to submit the LOI directly. A commercial attorney cannot be a complete substitute for a local broker; brokers serve as a barometer of market rates, local industry trends, and can have useful relationships with other brokers. However, some tasks can be jointly fulfilled by a buyer and his or her attorney.
Is a Letter of Intent legally enforceable or nonbinding?
A Letter of Intent is designed to be a legal document, but not an enforceable agreement. While it uses precise definitions and commonly understood clauses and solicits signatures from both parties, there is not an enforceable agreement requiring one party to complete the described transaction. While some clauses may want to be enforceable such as confidentiality, litigation rules, attorney's fees, be very careful about mixing these within a broader agreement. Word choice must be carefully considered as it can blur the lines on how the document is interpreted.
Identify the Real Estate to be Purchased
For real estate transactions, the property should be identified with enough particularity that the seller knows which piece of land and which building(s), especially if they own multiple parcels adjacent to each other in an industrial park. Parcels should also be researched through the County deed records, to distinguish between a single street address with multiple tracts of land. Precision on what you are interested in will demonstrate appropriate due diligence.
How to describe the price
Price is seemingly just a number. But how do you intend to deliver that price? Will it be a cash closing with no financing contingencies? Owner finance and note? Any reserve for lease renewals prior to closing? Holdback for NOI targets? Think of major factors that would influence the "deal or no deal." While you want to present a competitive offer, you also don't want to waste time, by pursuing a deal that will die once the full extent of the conditions are discovered. For industrial properties, they can often be owned by a large fund and you should consider whether it is part of a broader portfolio that would be better off selling together.
Due Diligence in a Letter of Intent
Have you decided whether 30, 60, 90 days is enough? Do you have your vendors prepped to enter the property? In a competitive market, having a shorter due diligence period, combined with vendors scheduled, can produce a very short review period. This, however, requires thoughtful pre-offer preparation and a system that can be implemented quickly and frequently without fail. A 30-day due diligence is often standard for an industrial warehouse property. If there are significant manufacturing capabilities or office components, that would increase complexity which warrants a longer due diligence period.
Earnest Money
Earnest money (EM) can also be a very persuasive factor when evaluating offers. How much needs to be deposited to be taken seriously? This is an area where a broker will be able to advise based on prior experience, but 5% of the purchase price is a good rule of thumb. Buyers can also stagger the EM into a portion that is immediately available upon signing the Purchase and Sale Agreement (PSA). This is a costly strategy that requires strong discipline from the Buyer to avoid a very natural, but irrational, commitment to sunk costs. These funds were an entry price to obtain exclusivity on the property. Be prepared to walk away if your due diligence uncovers risk beyond your tolerances. Higher earnest money demonstrates stronger availability of cash on hand, which should also translate to a higher likelihood of funding at closing. There is also the corresponding amount of risk if the contract goes hard.
Closing Date
Often the easiest term to decide since it is a simple function of timing. Towards the end of the calendar year, there is a strong incentive for Sellers to be able to close prior to December 31. If you can formulate a timeline with a closing before that, you may have a stronger chance of winning the property.
Financing Contingencies
Described in very broad terms of how the Buyer intends to finance the entirety of the purchase price. For example, conventional bank debt, mezzanine, government-backed debt, grants, tax credits, etc. The goal is to be transparent with the Seller, but not disclose so much information that it undermines your offer.
Describing the parties to a transaction
Parties and assignability are often related, but sophisticated parties utilize a Contracting entity as a Single (Special) Purpose Entity which is solely used for signing LOIs and even PSAs. The entity does not hold any assets and all agreements shall be assignable at or prior to closing. In the event that litigation occurs or there is a dispute about the earnest money, the purchaser can continue to put offers out without entangling the litigation.
Closing Summary
I often advise clients who are less sure about a commercial real estate purchase to start with a letter of intent as it is not a legally binding document that is significantly shorter and can more quickly expose if the two parties are not on the same page. The structure of the LOI can vary depending on the environment and the purposes of the buyer. If you're in a Buyer's market, perhaps all you need to do is jot down an email indicating a mild interest in the property, and rent rolls will fill your inbox. For more complex deals where the Buyer and Seller are not familiar, an LOI can outline what deals you've closed in the past, how interested you are in the property, and your goals in relation to the Seller's, ensuring both parties are aligned to close a deal.
While you are encouraged to download the template to create your own document, as properties often have unique circumstances, contacting an experienced commercial real estate attorney is always encouraged to ensure it meets your specific needs.
Video Walkthrough of a Tenant Estoppel Letter
Download the Tenant Estoppel Letter Template
To make this legal template accessible to everyone, it is offered on a "Pay What You're Able" basis with no minimum (enter $0 if you'd like) or maximum (your support helps keep the content coming – typical legal document templates sell for $100+). Just enter a price together with an email address to send the download link to, and then click 'Continue'.
We regularly update the template (see version notes). Paid contributors to the template receive a new download link via email each time the model is updated.
---
Version Notes
v1.0
https://www.adventuresincre.com/wp-content/uploads/2020/07/writing-1149962_1920.jpg
1281
1920
Ron Rohde
https://www.adventuresincre.com/wp-content/uploads/2022/04/logo-transparent-black-e1649023554691.png
Ron Rohde
2020-07-30 08:00:09
2023-01-18 10:50:08
Tenant Estoppel Letter