Book Review: The Birth of a Building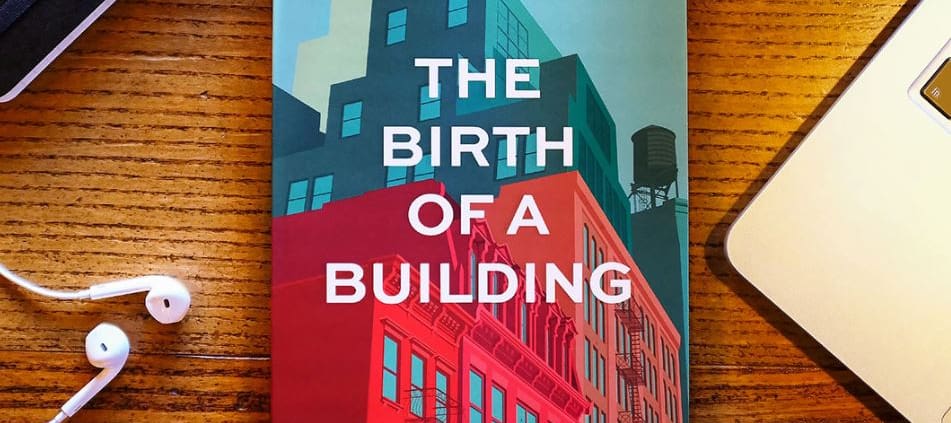 ---
Who "The Birth of a Building" Is For
If you're a beginner to the real estate development process, this book is for you. In The Birth of a Building, Ben Stevens provides a high level guide to the building process from idea to completion using the metaphor of birth to walk the reader through each stage of gestation.
Stevens' received an MBA in Real Estate and Urban Land Economics from the University of Wisconsin-Madison and began writing The Birth of a Building during the final year of MBA. He is currently a Project Manager at a real estate development firm in Chicago, IL.
Full Title: "The Birth of a Building"
Author: Ben Stevens
Quick note from Spencer: This is another review in a series of book reviews we publish to A.CRE. This post is written by Guest Author, Emily White. A big thanks to Emily for taking time out of her busy schedule to offer thoughts on this book.
---
Funny Anecdotes and Simple Frameworks
Broken down into short chapters, Stevens' starts each chapter with a funny anecdote that provides a simple framework in which to understand the stage of gestation he is discussing.
For example, when talking about debt, he shares a story about his dad experiencing the foreignness of air traffic control jargon and relates that to the short hand bankers use to discuss loan terms. After expounding upon the concept he has introduced, Stevens ends each chapter by succinctly stating the relevance of the concept and how it ties into the upcoming chapter.
Note: Check out the A.CRE Audio Series episode where the guys discuss 'The Birth of a Building with author, Ben Stevens.
From Pre-Project to the Development Stage
Part One of the book is short but outlines the critical factors that need to be assessed before a project begins. From timing to investors and capital to income, Stevens' illustrates how these factors can make or break a project with the goal of helping readers understand why a building is being developed and then using this knowledge later in the book to show why specific decisions are made.
Part Two delves into the eight stages of the development process that Stevens' uses in his own work and provides an engaging narrative by assuming the reader is a developer taking on a project for the first time.
A Real Estate Development Book for All
Stevens' writing is casual and written in layman terms that make the book easy for any person to read. He capitalizes, defines, and indexes all key terms which makes this book a great reference resource .
Stevens' engages the audience by drawing readers directly into the development process, posing questions and scenarios that are designed to help the reader begin to think critically about the process, the people that they'll have to work with, and the challenging decisions they'll face.Overall, this book is accessible to any reader that picks it up and is particularly useful for real estate students or professionals who work regularly with developers.
https://www.adventuresincre.com/wp-content/uploads/2020/07/the-birth-of-a-building.jpg
969
951
Emily White
https://www.adventuresincre.com/wp-content/uploads/2022/04/logo-transparent-black-e1649023554691.png
Emily White
2020-07-31 08:00:43
2023-01-18 10:50:01
Book Review: The Birth of a Building