Breaking Through the No Experience Barrier – S1E7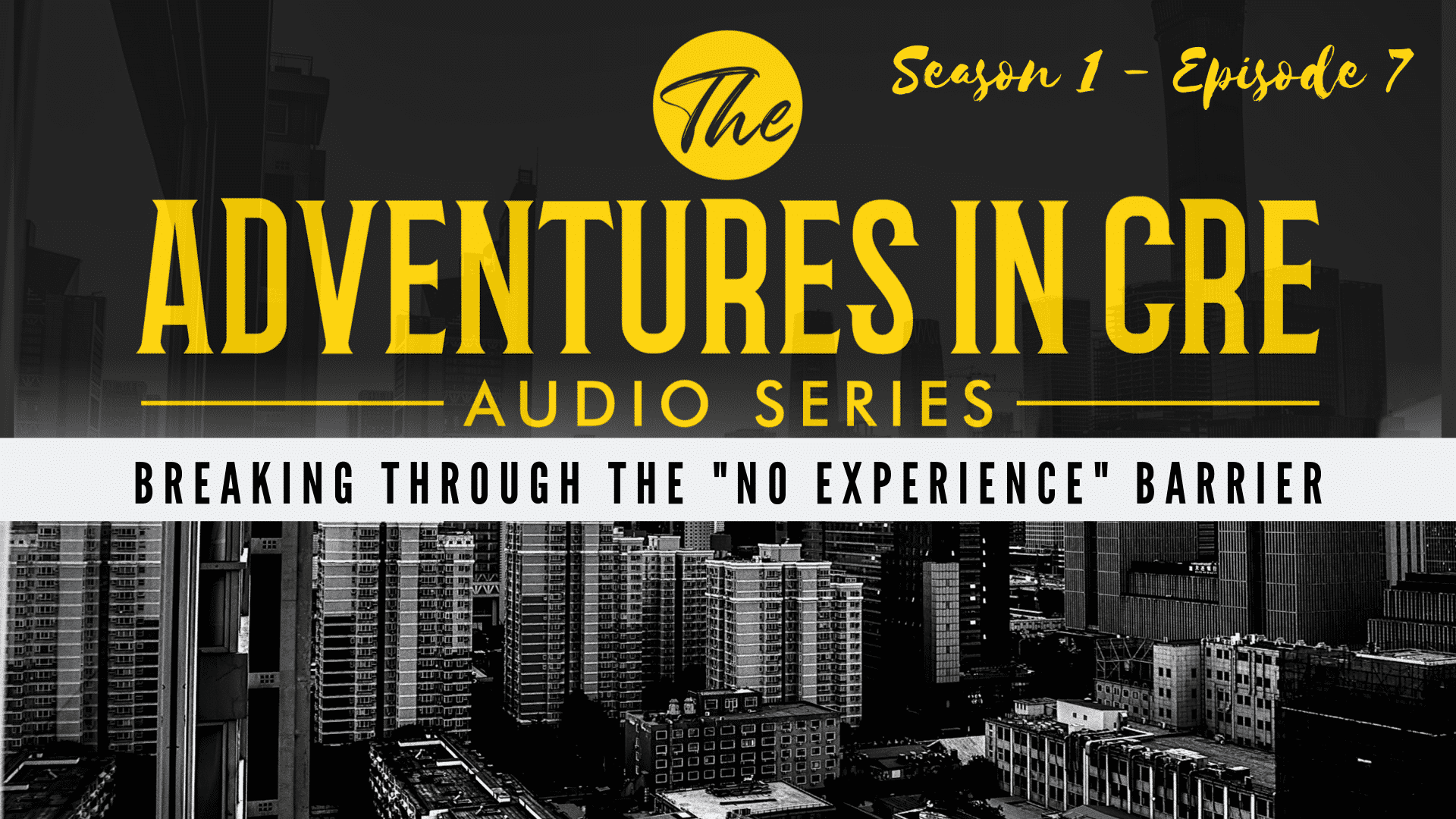 ---
---
In this episode, host Sam Carlson, along with the creators of Adventures in CRE, Spencer Burton and Michael Belasco, speak with Lynn Gray, the Founder and CEO of Campus Scout, an innovative provider of strategic campus and recent graduate recruiting services and career coaching for young professionals.
About Our Special Guest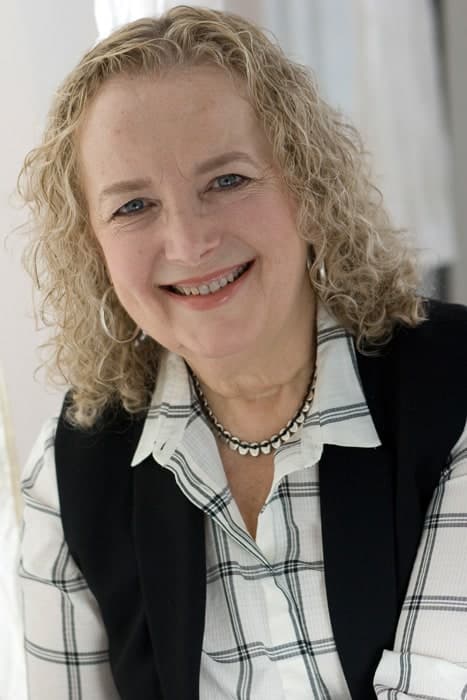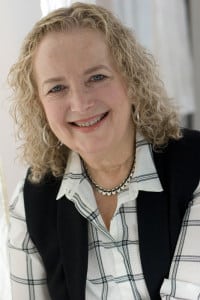 Lynn Gray
Founder and CEO
Campus Scout
Lynn Zuckerman Gray is the Founder and CEO of Campus Scout, LLC, an innovative provider of strategic campus and recent graduate recruiting services, career coaching for young professionals and bespoke training programs for employers, all focused on the Millennial and Z generations. Since its inception in mid-2009, Campus Scout has recruited at more than 100 graduate and undergraduate campuses throughout the United States, Canada and the UK.
Ms. Gray has a long history in the Law, financial services and the academic world. Prior to founding Campus Scout, she was with Lehman Brothers/Barclays for more than eleven years, where she served as the Real Estate Group's Global Chief Administrative Officer. A graduate of Tufts University and the Cornell Law School, she serves on the Advisory Board of the Cornell Baker Program in Real Estate and on the Board of the Cornell Real Estate Council. She has taught courses in Real Estate Finance, Leadership, Managing Millennials and Advanced Recruiting as an Adjunct Professor at Fordham University's Gabelli School of Business and at NYU's Graduate Program in Human Capital Management. Ms. Gray is a Certified Facilitator for the Kauffman Foundation FastTrac New Venture and FastTrac Growth Venture Entrepreneurship training programs and she has served as a Mentor for WE NYC (Women Entrepreneurs NYC), an arm of the New York City Department of Small Business Services. Ms. Gray has written and been a featured speaker on talent management, entrepreneurship and real estate topics. She is the author of the upcoming book, The Entrepreneurial Adventures of an Old Broad (and a Guide for Reluctant Ones).
Ms. Gray and Campus Scout have been highlighted often in domestic and foreign media including the NY Times, the Wall Street Journal, Time Out New York, CNBC.com, CNNMoney.com, Crain's NY, the U.S. News and World Report, BBC, Sky News, the Financial Times, Bloomberg Tic Toc, NPR; Reuters, and Spanish, French, Italian, Japanese, Canadian, Swedish and Indian media, among others.
Campus Scout is proud to be a New York City Department of Small Business Services, New York State Department of Economic Development and Women's Business Enterprise National Council (WBENC) Certified Women-Owned Business Enterprise (WBE).
Click here to learn more about Lynn Gray.
About this Episode – Breaking Through the No Experience Barrier
During this episode, we discuss Lynn's storied history from Lehman Brothers to launching Campus Scout. We will also focus extensively with Lynn on strategies to break into commercial real estate as a new aspiring CRE professional, what employers look for in junior candidates, what to do if you don't know what you want to do, how to get experience with no experience, and how to get on the right path.
If you are new to commercial real estate and looking for guidance on how to make a successful entry into the field, don't miss this episode!
Show Notes – S1E7: Breaking Through the No Experience Barrier
[1:08] Who is Lynn? [3:49] What do employers look for in junior candidates?
Everyone's approach is different.
It's an employee market right now.
The beauty of real estate is that there are so many different opportunities within the field.
Some employers look for athletes because of team work.
A resume is telling your story and selling yourself.
Some companies look at who has performed well and where they went to school to look for future candidates.
[12:19] Are there other things that you have seen?
Find something unique to you and excel at it.
Less and less on campus recruiting. It's being done more creatively.
[17:44] What about those that are late to the party?
There are other tools to learn concepts in real estate that show initiative.
You could work for a startup.
You could try your own startup or start a company yourself.
It's a tight job market but leverage your network. Someone will give you a break.
If you want to go into real estate, do it because you're passionate about it.
[23:34] How do I get the first job to get experience? How do you get the experience you need?
Employers will be happy if you have some experience because then they don't have to train you.
Join the real estate club or start a real estate club.
Be creative
Participate in case competitions
Network with both alumni as well as friends and family connections. It's very important to get out and talk to people
If you can impress a person, you might get a job without experience.
There are plenty of jobs in real estate that aren't banking.
[28:23] Demonstrating resourcefulness [29:35] Are there exercises or things students can do to chooses the right path in real estate?
Use universities alumni as a resource.
You could take every single course offered in real estate and you may not, unless you have real world experience, have a real appreciation for what a particular job is all about.
Offer to buy someone a coffee in exchange for telling you about what they do.
Life happens. Don't be scared of making the wrong choice right out of college.
[35:54] How does Campus Scout interface with others?
They expanded our to include coaching.
They do slightly seasoned recruiting.
Experience in both real estate and financial services.
Recruit for jobs but also help candidates become better candidates. Provide help in being strategic about job searching.
Almost serve as therapists for those who are graduating and don't have a job lined up.
Resources from this Episode
https://www.adventuresincre.com/wp-content/uploads/2014/10/8-1.png
1080
1080
A.CRE
https://www.adventuresincre.com/wp-content/uploads/2022/04/logo-transparent-black-e1649023554691.png
A.CRE
2019-10-15 00:04:23
2023-01-19 08:52:45
Breaking Through the No Experience Barrier – S1E7