Graduate Real Estate Series: UC Berkeley's Master of Real Estate Development and Design

Prior to the MRED+D program, I worked for a general contractor in San Francisco. I worked on the repositioning and adaptive reuse of the historic industrial buildings at Pier 70. Pier 70 is a 40-acre urban infill mixed-use development on the waterfront in San Francisco. During my time working on the project, I learned a lot about working with the City and Port of San Francisco and the negotiations that went into the Development Agreement between the City and the Developer, Brookfield. This complex development piqued my interest in moving to the owner side of the business and getting closer to the decision-making process. My time working for a general contractor and executing on the vision of a building was an invaluable experience, but I wanted to move to the development side to make the decisions upfront on what to build, where to build it, and when.
Note from Michael: This profile is part of The A.CRE Master's in Real Estate Series highlighting some of the top graduate programs with robust opportunities to study and secure work in commercial real estate. Each profile has been written by a current or former student of the program and is written from their unique perspective on the school and its real estate offerings. A huge thanks to Courtney Bell for taking the time to write this profile of UC Berkeley.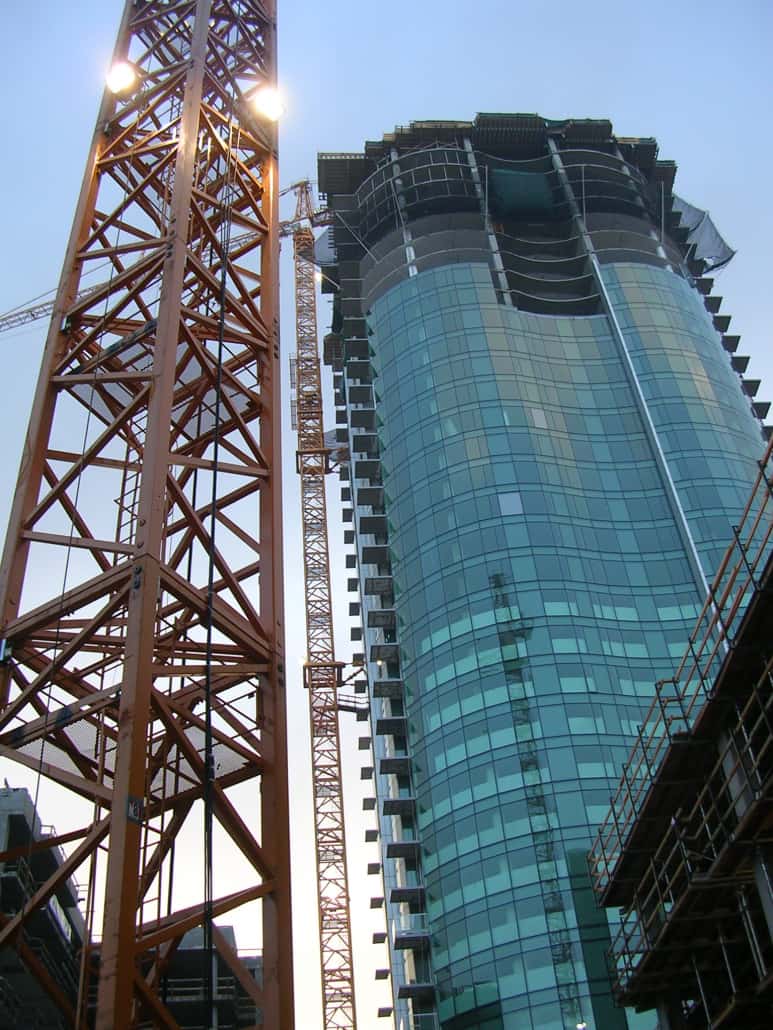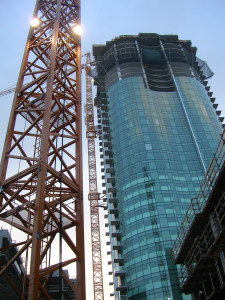 I began to research Real Estate Development programs and I originally started my search with NYU, Columbia and MIT as I am originally from the East Coast and these programs are well established in the real estate community. I spoke with current students, professors, and alumni at those programs to get a sense of their experience and major benefits of going back to school. This research solidified my desire to go back to school and confirmed my thoughts that focusing specifically on real estate was the right answer for me.
I then came across the MRED+D program at UC Berkeley and knew that it was exactly what I was looking for. It offered an opportunity to stay in the Bay Area to leverage my existing professional network and it was a one-year program so I could move back into the workforce quickly. In addition, the program's emphasis on sustainable and socially equitable development was really exciting to me. I studied Environmental Policy as an undergrad and previously worked in the energy sector and have been deeply committed to renewable energy and energy-efficient programs in the built environment. I think real estate development can provide solutions to the overall industry by considering climate impacts in the beginning stages of a project and embracing innovation and technology. The MRED+D program at UC Berkeley challenged me to rethink the traditional development process to understand how development can bring positive benefits by leveraging the power of design.
While the MRED+D program at UC Berkeley is beginning its fifth year, the program has quickly established itself as one of the top MRED programs in the country and provides the ability to tap into the resources and knowledge of an already established real estate community. As students, we were exposed to many professionals in the Bay Area, both alumni and not, who dedicated their time to mentoring us and engaging with us on projects throughout the program. Every project we worked on throughout the year involved working alongside industry experts where we were able to benefit from their feedback and experience.
The program was recently renamed to be the Nancy and Doug Abbey Real Estate Development program and received a major financial contribution allowing the program to further develop and enhance students' opportunities. Nancy and Doug Abbey are both very involved in the expansion of the program and the development of students' careers and passion for real estate. In addition, the MRED+D program has been designated as a STEM degree with allows for students who come from outside the U.S. to receive 3 years post-graduation U.S. work eligibility. This allows the program to attract professionals from other countries bringing unique and diverse perspectives.
The  MRED+D program at UC Berkeley offers a unique opportunity to learn from industry experts in an intimate setting at the pace in which the industry itself operates. Real estate development is about anticipating and adapting in real-time and the one-year program gives students practice in being efficient and strategic with their time. UC Berkeley's real estate network is robust and extremely engaged. It is probably what makes UC Berkeley stand out the most from other MRED programs. I was able to get exposure through my classes and the Golden Shovel competition to some of the top real estate experts in the industry.
My favorite memory of my time at Cal is probably winning the Golden Shovel real estate competition. Our team worked tirelessly for 4 months straight and put together a 100-page development proposal to redevelop a high school in Napa. The competition forced us to think through a lot of the challenges of a real-life development project and offered the opportunity to work closely with students from other programs such as Architecture, City & Regional Planning, Landscape Architecture, and Haas MBA.
Description
College: College of Environmental Design
Program Name: Master of Real Estate Development + Design
Location: 230 Bauer Wurster Hall #1820, Berkeley, CA, 94720-1820
Year Established: 2018
Program Description: The Master of Real Estate Development + Design (MRED+D) at the University of California, Berkeley is an interdisciplinary one-year graduate program that prepares graduates for careers in the real estate development industry. xxxx
Program Director: Greg Morrow
(UCLA – PhD; MIT – SMArchS / MCP / Urban Design Certificate; McGill – BScArch, BArch)
Rankings:
College of Environmental Design: (TBD)
Program Length: three terms / one year (Summer + Fall + Spring)
Program Website: https://ced.berkeley.edu/realestate
Cost and Financial Aid
Tuition (2021/22): $26,167 per term; three-term program = $78,500 + living expenses and books
Financial Aid Available? Yes.
Need-Based Fellowships: Yes. In the Graduate Application, candidates can opt-in to be considered for entry fellowship, and outline what impact that would have for them.
Merit-Based Fellowships: Yes. For those applications who opt-in, awards are based on placement within admissions rankings.
Over 50% of MRED+D students receive fellowships, which is a combination of need-based and merit-based
The average fellowship is ~$20,000 (covering roughly one-quarter of the program fees)
Merit-Based Assistantships (Graduate Student Instructors): Yes. For other programs, these are competitive and posted in April for Fall assistantships and October for Spring assistantships. In limited cases, those with demonstrated expertise in a given area may be offered an assistantship directly by MRED+D and given a course substitution for that course. Research assistantships (Graduate Student Researchers) are also available, but more limited (these are applied directly to faculty who have research funds).
Merit-Based Assistantships are 10 hours/week and worth ~$5,800/semester in stipend plus partial fee remission of ~$9,400, a total of ~$15,200 per semester.
Arcus Social Justice Corps: students who commit to at least 3 years post-graduation of social justice work (broadly defined) can apply for an Arcus Social Justice Corps (ASJC) Fellowship, which can be worth up to 50% of program fees.
Subsidized Housing: is available to graduate students at University Village. Rents range are: $1,630/month for 1 bedroom (635 sf), $1,940-$2,395/month for 2 bedroom (785-1,197 sf), $2,210-$2,505/month for 3 bedroom (1,002-1,130 sf).
Child Care Program: Berkeley has an early childhood education program; University Village has its own Child Development Center for toddlers and preschoolers.
Work Full-Time While Studying? 
No. The schedule and load of coursework makes it impossible to work full-time; many students work part-time or work in internships during the fall and spring semesters. There are no scheduled classes one day per week (usually 
Fridays
), which allow students the opportunity to work part-time. Part-time work can be no more than 16 hours/week (but ideally limited to 10 hours/week).
The program is contemplating offering a part-time option (taking half the courses over two years), which would allow students to work a minimum of 75% time, and possibly as much as 40 hrs/week.
Culture
Class Profile
Number of students: 40-45
International: 30-35%
Female: ~40%
Students of Color: ~50%
Underrepresented Minorities: ~25-30% of US students
Average Age: 29-30 years
Age Range: typically 24-45 years
Average Years Experience: 5-7 years
GMAT: 650-720 range (but GMAT is optional)
Undergraduate GPA: 3.40 average (but GPA is only one factor)
Pre-Grad School Industries: Architecture (25%), Business (25%), Real Estate (10%), Planning (10%), Construction (10%), Brokerage (10%), Engineering (10%)
Real Estate Extra-Curriculars
During my time at UC Berkeley, I was an active member of the Berkeley Real Estate Club (BREC) which allowed me to network with students across programs and participate in speakers series, networking events, and career fairs. My experience in BREC was also a great lead into my current role on the Diversity and Student Engagement Committee with the Berkeley Real Estate Alumni Association (BREAA). Real Estate is a very relationship-driven industry and UC Berkely has some of the most impressive, experienced, and engaged alumni networks. The alumni network was a huge resource for me as a student and continues to be a resource for me as a professional continuing to grow my career.
My overall experience in the MRED+D program at UC Berkeley was both extremely challenging and extremely rewarding and it got me to the next step in my career in real estate.
Curriculum
Graduate Requirements: minimum36 units (minimum 12 units per semester x 3 semesters). This includes 33 units of required coursework + a minimum of 3 units of electives. Students can customize their program with up to 8 units of additional electives, subject to availability of space in elective courses. Students may petition to exceed the maximum elective units with a clear plan for managing their workload.
First Term – Summer (12 weeks)
RDEV 101 Career Development I (0 units)
RDEV 205 Equitable + Inclusive Development (1 unit) (4 weeks)
RDEV 277 Resilience + Sustainability (2 units) (8 weeks)
RDEV 209 Integrated Development, Architecture + Urbanism (3 units)
RDEV 210 Real Estate Economics + Market Analysis (3 units)
RDEV 220 Real Estate Development Finance Foundations (3 units)
(no electives)
[12 units]
Second Term – Fall (15 weeks)
RDEV 102 Career Development II (0 units)
RDEV 200 Sustainable Building Systems + Construction (2 units) (10 weeks)
RDEV 215 Real Estate Financial Modeling I (1 unit)* (5 weeks)
RDEV 225 Applications of Real Estate Finance (2 units)
RDEV 230 Public-Private Partnerships, Strategies + Tools (3 units)
RDEV 250 Land Development Law + Regulations (3 units)
RDEV 285 Independent Capstone Prep (1 unit)*
(0-4 units electives)
[12-16 units]
Third Term – Spring (15 weeks)
RDEV 103 Career Development III (0 units)
RDEV 235 Real Estate Capital Markets (2 units)
RDEV 240 Professional Practice of Real Estate Development (2 units)
RDEV 260 Net Positive Green Development (2 units)*
RDEV 270 Development + Design Studio (4 units)
RDEV 280 Independent or Directed Capstone Project (2 units)
(0-4 units electives)
[12-16 units]
*optional
Courses Available Outside of MRED+D?: Yes (subject to space availability).
Sample Electives:
CYPLAN 230 U.S. Housing Policy (3 units)
CYPLAN 235 Affordable Housing Finance (4 units)
CYPLAN 238 Affordable Housing Studio (4 units)
CYPLAN 290C Interdisciplinary Land Development (3 units)
MBA 280 Real Estate Finance + Securitization (3 units)
MBA 282 Real Estate Development (3 units)
MBA 283 Real Estate Investment + Market Analysis (3 units)
LAW 257 Real Estate Law
Faculty
Christopher Calott (CED) – RDEV 280/285
Ric Capretta (CAPB) – RDEV 215/220/260
Paul Curcio (CED) – RDEV 280/285
Stephen Engblom (CBRE) – RDEV 277
Kristen Hall (Kristen Hall Urban Design) – RDEV 270
Eric Harrison (Signature Development) – RDEV 270
Caleb Inman (ClimateCheck) – RDEV 240
Joseph King (SCB) – RDEV 270
Paula Kirlin (Better Coliving) – RDEV 250
Jane Lin (Urban Field Studio) – RDEV 230
Leo Ma (Century | Urban – RDEV 230
Amanda Monchamp (Meldrum Monchmap LLP) – RDEV 250
Greg Morrow (CED) – RDEV 209
Paul Peninger (B+D Planning) – RDEV 210
Alexander Quinn (JLL) – RDEV 210
Kyle Rawlins (Big Oakland) – RDEV 205
Carl Shannon (Tishman Speyer) – RDEV 225/235
Zac Shore (Kaizen Development) – RDEV 200
Lydia Tan (Tan Consulting) – RDEV 270
Fran Weld (San Francisco Giants) – RDEV 270
Course Options
RDEV 200: SUSTAINABLE BUILDING SYSTEMS + CONSTRUCTION
Construction + Sustainability is designed to give real estate development students a stronger knowledge of the concepts, materiality, and methodologies surrounding the construction of buildings. The course reviews each of the major types of construction as classified by construction type. The aim is to develop a practical understanding of construction essentials through the lens of design. sustainability, and cost. Subjects will include a review of the building typology, structure, systems, rough and finish material, construction drawings, details, sequencing, code, and the vocabulary that surrounds these topics. The course challenges students to analyze construction, design, and sustainability with regard to the complex relationships between budget, best practices, functionality, community benefit, aesthetics, and risk to ultimately determine project feasibility.
RDEV 205: EQUITABLE + INCLUSIVE DEVELOPMENT
This course is intended to encourage the next generation of real estate developers to put equity and inclusion at the center of their practice. The course will situate real estate development within a broader project of racial equality and social justice and specifically aims to explore how to create strategies to ensure the benefits of real estate development are broadly shared by the community.
RDEV 209 INTEGRATED DEVELOPMENT, ARCHITECTURE & URBANISM
This course is a primer on how development forces produce our streets, neighborhoods, towns, cities, and metropolitan regions. It is focused on a critical understanding of development practices and their impact on urban form as well as the social, economic, cultural, and environmental qualities of cities, aspiring to empower development and design professionals to actively participate in the creation of better urban places. It will also introduce concepts about site analysis, placemaking, urban design principles, building types, and key design factors that influence building form, program, and real estate development. Class topics will attempt to connect the agency of design and the value that it adds to real estate development, explored through a review of selected lectures, case studies, and field trips. This course will investigate how development, architecture, and urbanism are intertwined, built on the idea that cities are our most sustainable resource, holding the key to our social, economic, and culturally equitable future, as well as our planet's environmental stewardship.
RDEV 210: REAL ESTATE ECONOMICS + MARKET ANALYSIS
This course will provide students with a thorough grounding in the theories and methods of urban economics, as well as a complete introduction to professional methods in real estate market analysis. We will cover the full range of land uses and real estate product types, including mixed-use, TOD, affordable housing, and other specialized development types. Students will learn to prepare professional-level real estate market analyses for real-world projects in complex urban environments.
RDEV 215: REAL ESTATE FINANCIAL MODELING
By the conclusion of this course, students will be expected to successfully execute these concepts: 1) Understand all key terms and ratios that are included in a real estate development proforma; 2) Learn how to research and capture the information required to complete a realistic proforma; 3) Review three different developer proforma formats and understand the differences in each development company's approach; 4) Complete a from-scratch 2-hour proforma with a calculator (to prepare for job interviews); 5) complete three complete multi-page MS Excel formulas based on a standardized format (office, industrial, and mixed-use).
RDEV 220: REAL ESTATE DEVELOPMENT FINANCE
This course introduces the fundamental technical concepts and analytical methods and tools for making investment and development decisions in real estate. Students will learn the essential tools to understand how real estate value is determined, created, and influenced. We will focus on the basic building blocks and micro-level analyses that pertain to the financial viability and projected performance of individual properties and deals. We will learn to evaluate primarily real estate development projects and secondarily stabilized income properties. The main topics covered in this course include 1) Real estate finance foundation fundamentals; 2) Proforma creation with pessimistic, bases and optimistic scenarios analyzed; 3) Leases; 4) Debt and equity structures and options; 5) Lease types; and 6) Introductory real estate taxation concepts.
RDEV 225: APPLICATIONS IN REAL ESTATE FINANCE
This course is designed to facilitate mastery of core finance and valuation skills required of real estate developers through a practical approach using real-world examples/case studies. It is designed to develop students' ability to think critically about how real estate value is created and develop analytical tools used to derive it. The primary emphasis in the course is on the acquisition, financing, and repositioning of real estate projects.
RDEV 230: PUBLIC-PRIVATE PARTNERSHIPS, STRATEGIES + TOOLS
Public-private partnerships (PPPs or P3s) have emerged as a key means of catalyzing transformative urban development across the world. This course will primarily focus on PPPs that consist of a structured legal alliance between a public agency and private developer to achieve a real estate project and will provide practical tools to cultivate effective alliances with the public sector to facilitate private development. The course will focus on the key principles and techniques that lead to the creation and implementation of successful partnerships between the public and private sectors. It will explore how governments and developers must be willing to change their typical mindsets, do business in new and creative ways, foster enduring collaborations, and commit to ongoing transparency regarding all aspects of the deal. Using case studies from projects across the United States, the course will focus on how to undertake real estate developments with a public purpose to advance social, economic, and/or environmental goals. The class will teach students the skills and knowledge to manage the complex processes, agreements, and financing structures that are involved in public-private partnerships for real estate development.
RDEV 235: REAL ESTATE CAPITAL MARKETS
Fundamentals of capital markets as they relate to real estate development–the final course in the MRED+D finance sequence, ensuring a thorough understanding of the finance principles necessary for professional real estate development. Full course description to come.
RDEV 240: PROFESSIONAL PRACTICE OF REAL ESTATE DEVELOPMENT
This class teaches the fundamental business practices of real estate development to equip students for careers in private as well as non-profit development. The course is taught by an experienced real estate development practitioner and will include a variety of guest lecturers in the field. Course topics will follow the life cycle/sequence of a real estate project's development, including project conceptualization, financing, partnerships, site acquisition, zoning and permits, design, construction, marketing, sales or lease-up, and financial reporting. The class will rely on active professional work products, reports, contracts, schedules, and documents handled or produced by practitioners on a daily basis as course materials. Hands-on assignments will focus on work products expected from real estate project managers to synthesize information, inform decisions, present a real estate development project to others and manage the development process. Upon completion of the course, students will have an understanding of the timing and sequence of events and decisions in the real estate development process and familiarity with reports and work products associated with development management.
RDEV 250 LAND DEVELOPMENT LAW + REGULATIONS
This course will introduce students to the various ways in which land development laws and regulations affect development patterns and will recognize that how we use urban, suburban and rural landscapes is largely a product of government determinations expressed through land use regulation. The course will explain how real estate projects are modified by land development laws and regulations through the planning stages, the design process, and the entitlement process, which ultimately determines the look and feel of the built environment. Upon completion of the course, students will interpret the legal framework and entitlement process for developing real estate and how to find and analyze the land use regulations affecting a given piece of property. Students will also assess how environmental laws and regulations governing the physical environment–such as contamination and wetlands–limit development potential or require permits from various agencies.
RDEV 270 DEVELOPMENT + DESIGN STUDIO
Studios use real development projects–both local and nonlocal domestic or international–to provide students with the experience and skills necessary to synthesize real estate development + design projects. The course operates on the premise that development + design are both creative and analytical acts. As developers and designers, students need to understand: the development process, program determination, how development teams work, what makes good design and how it adds value, and how to craft a feasible, innovative project proposal that integrates ideals of equity, sustainability and community benefit into its core. The studio will integrate interdisciplinary projects teams of MRED+D and other CED graduate students (City Planning, Architecture, Landscape Architecture, and Urban Design). While the course is not intended to teach MRED+D candidates to be design experts nor teach design and planning students to be finance experts, by engaging in a studio process that incorporates both development and design considerations, students will become more sophisticated and critical participants in the act of shaping urban environments. Students will gather and evaluate the market, construction, and environmental data to inform design and program choices; evaluate the physical, market, and public policy constraints of a given site; apply best practices of redevelopment; advance innovative design solutions, and communicate their development proposals to a professional audience.
RDEV 277 RESILIENCE + URBAN DEVELOPMENT
Cities and their inhabitants face increasing risks from climate and other hazards–with disadvantaged neighborhoods and communities of color suffering disproportionate impacts. Natural threats include sea-level rise, flooding, wildfire (and associated unhealthy air quality), extreme heat, drought, and earthquakes. Human-influenced challenges include racial and environmental injustice, income inequality, urban sprawl, inadequate infrastructure, and pandemics. Resilience is known as the capacity to recover quickly and fully from acute disasters and thrive amidst slower-growing threats. However, because global climate change is effectively permanent, urban resilience must be broadened to include strategies for adapting to unavoidable/sustained impacts and coordinating urgent efforts to eliminate the emissions that drive global heating. This course will include discussions of various approaches to resilience and engage multidisciplinary experts who bring resilience into their research or professional work at multiple scales (region, city, district, and building). Major infrastructure system investments and equitable community co-benefits are also key topics as they impact the physical and financial requirements for site design and development. We will examine new approaches to urban design, equity, insurance, and policy and formulate an approach to resilience that will improve the quality of a real estate investment, its equity, and environmental impact while remaining profitable. At the conclusion of this course, students should be able to assess solutions to respond to this question: How can real estate investments in existing urban districts simultaneously support adaptation, minimize greenhouse gas emissions, protect vulnerable communities, and create value?
RDEV 280: CAPSTONE PROJECT
Two Capstone Project options exist for MRED+D students: Independent and Directed.
Students pursuing the Independent Capstone project will conduct an original investigation in order to acquire and produce "new knowledge" within a framework set either by a professional client in practice or critically on their own. The primary goal of this research is to deepen your personal understanding of a particular topic or issue in real estate development and design. Your investigation will consist primarily of secondary research–information collected from others, including scholarly or technical articles, news articles, and other published or internal work product materials. A key source of research will also be in-person interviews with your professional client, project team members, consultants, or relevant professional contacts. You will analyze and summarize this information in order to apply it to your particular research topic in the form of a reviewed 10-minute public presentation. A key element of working effectively in this professional field is the ability to make succinct, informative, and compelling oral presentations, so the final presentation allows students to build public speaking skills and confidence before joining the post-graduate workforce.
The directed capstone course provides students with guided experiential learning to synthesize and apply the entire body of knowledge acquired through MRED+D coursework to date. Students will shape learning applications by selecting from a list of curated development sites and preparing a development project proposal. The list of project sites covers a breadth of use types and scales, offering various levels of complexity. Students may choose the challenge that best offers an opportunity for growth and demonstrates readiness for undertaking work in a specific industry segment or role. The final deliverable will be a development proposal and a brief oral presentation with a slide deck to the cohort and a jury of development practitioners.
RDEV 285: CAPSTONE PREP
Preparation for the chosen Capstone option–developing your Independent Capstone project and beginning the research phase, or gaining insights into an evolving industry and emergent demands in the marketplace and practicing iterative problem-solving with input from peers and guest practitioners to synthesize knowledge gained through MRED+D coursework.
To find other courses and learn about the curriculum visit their website here: https://ced.berkeley.edu/academics/real-estate/real-estate-programs/curriculum/
Browse Other Master In Real Estate Profiles
---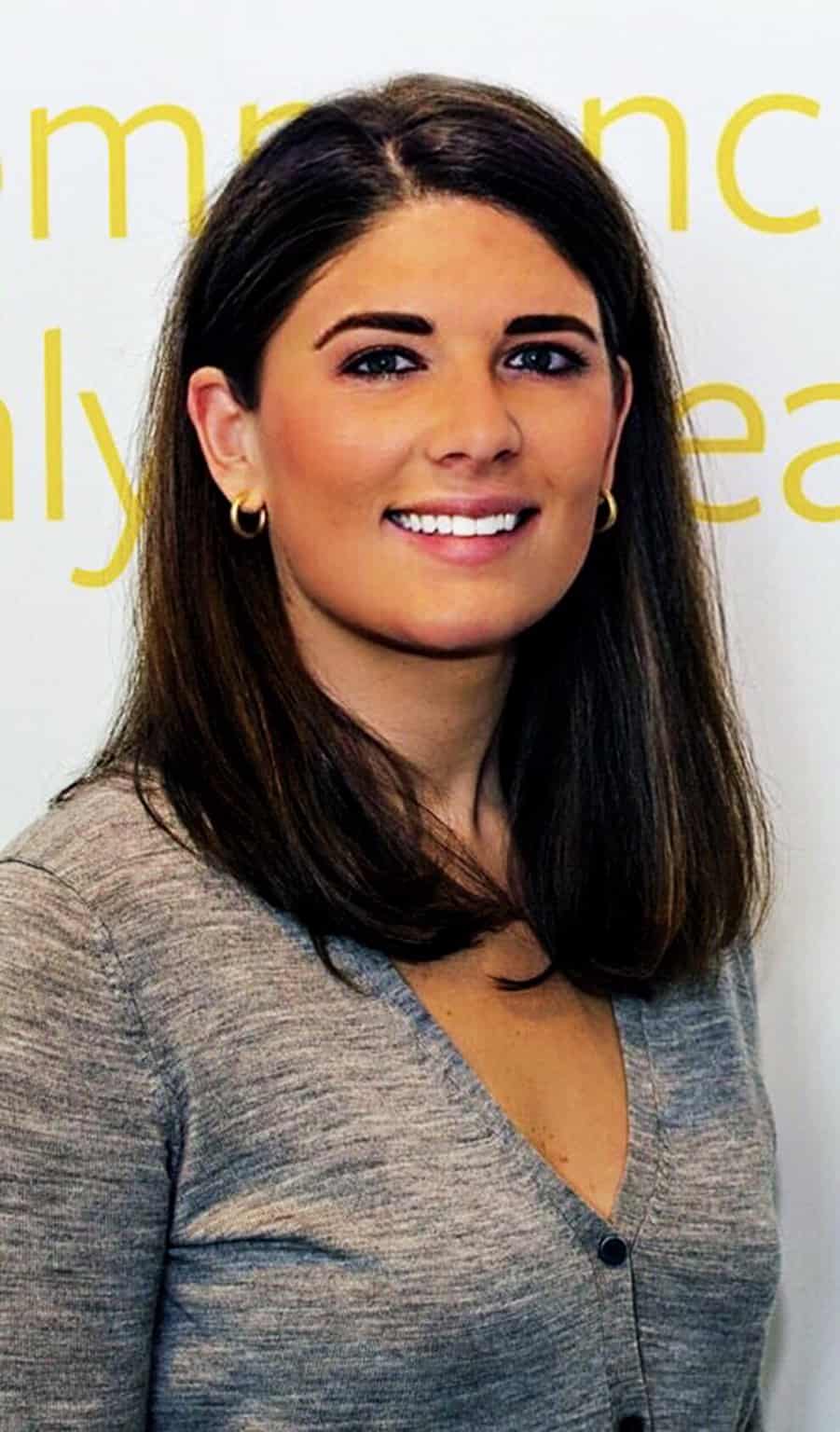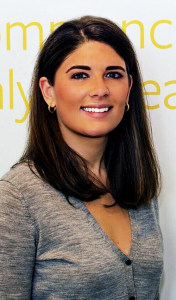 About the Author: Courtney Bell is a Director, Development in the West Region working on the development of urban infill industrial projects in the SF Bay Area. Her focus is on due diligence and entitlements and on spec, built-to-suit, and fee deal projects. She has 12 years of experience in business development, energy management, project management, and construction. Her experience has focused on commercial construction, historic renovation, adaptive reuse, commercial solar, and utility-scale energy projects. Courtney received a Master's Degree in Real Estate Development from UC Berkeley, where she won the NAIOP Real Estate Challenge and served as a VP in the Berkeley Real Estate Club. Prior to the program, Courtney worked as a project manager at Pier 70 in San Francisco for a general contractor with over 60 years of experience in the Bay Area. Courtney holds a Bachelor's Degree in Environmental Policy from Colorado College, where she was the captain of the Division III Women's Lacrosse team. She is a member of NAIOP, ULI, and UC Berkeley's Real Estate Alumni Association.
https://www.adventuresincre.com/wp-content/uploads/2022/03/UC-Berkeley-MREDD-Real-Estate.jpg
1279
1920
A.CRE
https://www.adventuresincre.com/wp-content/uploads/2022/04/logo-transparent-black-e1649023554691.png
A.CRE
2022-05-25 06:00:27
2023-04-14 17:15:27
Graduate Real Estate Series: UC Berkeley's Master of Real Estate Development and Design