The Wharton School – University of Pennsylvania – MBA Real Estate Profile

Note from Michael: This profile is part of The A.CRE MBA Real Estate Series highlighting some of the world's top MBA programs with concentrations in real estate. Each profile has been written by a current or former student of the program and is written from their unique perspective on the school and its real estate offerings. A huge thanks to Keri Tiner, Class of 2018, for taking the time to write this profile of The Wharton School. Keri's bio is provided at the end of the post.
The Wharton Real Estate program has many different components, providing students with ample resources to learn about real estate, network within the industry, and find an exciting career. I chose to attend Wharton because it is widely regarded as the premier real estate MBA program in the country. Upon joining Wharton and engaging with the real estate community, I realized this accolade was earned and deserved because of the comprehensive academic and extracurricular offerings.
Real Estate as a Major at Wharton
First and foremost, on an academic level, Wharton offers Real Estate as one of its 19 majors.  For me, it was important to get a focused and formal education in real estate as I pursued my MBA. I fell into the industry after college and had learned everything on the job. Learning the foundations in a classroom has reinforced my industry experience and provided the necessary tools to broaden and deepen my industry knowledge.
We as students have the opportunity to learn from some of the most accomplished researchers and industry professionals. Course topics range from Real Estate Investments to Development to Housing Markets to Real Estate Law. Professors consistently draw on their professional experiences and personal networks to bring in fascinating guest speakers, many at the C-suite level.
Real Estate Outside the Classroom – The Wharton Real Estate Club
The Wharton Real Estate Club has been the most valuable resource to me as I pursue a real estate education. It is one of the most popular and active professional clubs on campus, providing career resources and additional industry education as well as a social outlet. Each year, the club brings in professionals to train members in Argus and other important modeling skills.
Multiple committees are responsible for bringing in guest speakers for Lunch & Learns, panel discussions, and information sessions, with an emphasis on showing the diversity of the opportunities within the industry as well as the diversity of the professionals in the field. As real estate is an inherently social industry, club members have a great sense of comradery which reinforces everyone's professional network as students graduate and enter the industry. We enjoy small group dinners, happy hours, even a club-sponsored axe-throwing event this spring!
The Zell-Lurie Center Real Estate Center
The most impressive resource available to Wharton students interested in real estate is the Zell-Lurie Center. The Zell-Lurie is an endowed research institution funded by Sam Zell of Equity International. Members of the Zell-Lurie Center are accomplished industry professionals who participate in the Fall and Spring Meetings, mentor program, and Ballard Lunch program.
The Fall and Spring Meetings are two-day conferences attended by hundreds of Zell-Lurie members, featuring panel discussions, keynote speakers, breakout sessions and ample networking opportunities. As students in the Real Estate Club, we get to attend these meetings for free, versus the thousands of dollars the attendees pay!
The Zell-Lurie mentor program pairs students with a member mentor, providing students access to an industry professional in their city and specialty of interest. Students can learn from their mentor's experiences and seek advice throughout the year.
Lastly, the Ballard Lunch program brings impressive industry professionals to campus for an intimate group lunch where a small group of students get one-on-one access to ask questions and seek advice.
The Wharton Real Estate Alumni Network
The final most important resource for real estate students at Wharton is the extensive alumni network. Wharton is admittedly a big place – 850 students per class – but that simply means that our networks upon graduation is that much bigger! Wharton students graduate and launch successful real estate careers all over the world. I remember when I told colleagues and contacts that I would be leaving my real estate private equity job to attend Wharton, I was amazed at the number of people who told me they were Wharton alums when they sent their congratulations.
This showed me that I chose the right program and community to broaden my real estate network. The culture at Wharton cultivates a spirit and desire to give back and pay it forward. The alumni have proven this to me countless times, as they are always willing to answer a student's email or phone call to help them leverage the alumni network and navigate the networking and career search process.
---
Course Offerings
Real Estate Investments
This course provides an introduction to real estate with a focus on investment and financing issues. Project evaluation, financing strategies, investment decision making and real estate capital markets are covered. No prior knowledge of the industry is required, but students are expected to rapidly acquire a working knowledge of real estate markets.
Professor: Various
Advanced Real Estate Investment Analysis
This course, is designed for majors in Real Estate, but is also open to finance-oriented students who wish a deeper analysis of real estate investment and investment analysis issues than that offered in REAL/FNCE 721. The class will contain a mixture of lectures, guest speakers and case discussions. Academic research is paired with recent industry analysis of key issues in order to marry sound theory and empirical results with current events and practices.
Professor: Todd Sinai
Real Estate Development
This course evaluates "ground-up" development as well as re-hab, re-development, and acquisition investments. We examine raw and developed land and the similarities and differences of traditional real estate product types including office, R & D, retail, warehouses, single family and multi-family residential, mixed use, and land as well as "specialty" uses like golf courses, assisted living, and fractional share ownership. Emphasis is on concise analysis and decision making. We discuss the development process with topics including market analysis, site acquisition, due diligence, zoning, entitlements, approvals, site planning, building design, construction, financing, leasing, and ongoing management and disposition. Special topics like workouts and running a development company are also discussed.
Professor: Asuka Nakahara
Real Estate Entrepreneurship
Lectures and discussions will emphasize real estate entrepreneurship, leadership and challenges often encountered in creating successful real estate investments rather than development processes. Cases will be used to illustrate investment decision-making and financial evaluations.
Professor: William Martin
Housing Markets
This course is designed for students interested in the economics and operations of housing markets. It is primarily a U.S. focused course, but does include a limited amount of international material for comparative purposes. The class is divided into four sections: (1) supply and demand for housing, including the operations of homebuilders and rental landlords; (2) house prices, including cycles and price dynamics; (3) international comparisons; and (4) public policy and analysis applied to a current housing markets-related issue.
Professor: Joe Gyourko
Real Estate Law
This course examines the fundamentals of real estate finance and development from a legal perspective. The course serves as a foundation course for real estate majors and provides an introduction to real estate for other students. It attempts to develop skills in using legal concepts in a real estate transactional setting. The course will be of interest to students contemplating careers in accounting, real estate development, real estate finance, city planning, or banking.
Professor: Robert Lane
Urban Real Estate Economics
Urban Real Estate Economics uses economic concepts to analyze real estate markets, values and trends. The course focuses on market dynamics in the U.S. and internationally, with an emphasis on how urban growth and local and federal government policies impact urban development and real estate pricing.
Professor: Susan Wachter
International Housing Comparisons
This course analyzes housing finance systems and housing market outcomes across the globe. In the US, the course focuses on the development of securitization markets and addresses the current challenges of housing finance reform, including the future of Fannie Mae and Freddie Mac. Internationally, the course covers issues of access to housing and housing informality in developing countries, financial crises arising out of the housing sector, and market-oriented and public policy solutions.
Professor: Susan Wachter
At a Glance
Primary Location: Philadelphia, PA
Other Locations: San Francisco, CA; Beijing, China
2016 – 2017 Class Size: 1,775
Alumni Count: 95,000
Alumni Countries: 153
---
Browse Other MBA In Real Estate Profiles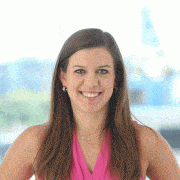 About Keri Tiner: After earning a degree in Commerce from the University of Virginia, I got my first job with the Capital Markets brokerage team at Cushman & Wakefield in Washington, DC. This was my first exposure to the commercial real estate industry, and I quickly learned the fundamentals of real estate valuation. After a year at C&W, my team moved to HFF, where I focused on debt brokerage. After three years in brokerage, I moved to ASB Real Estate, a private REIT based in Bethesda, MD. The firm's primary investment vehicle is an open-ended, core fund with investments in office, multifamily, retail and industrial assets in major markets across the United States. I worked on both underwriting new acquisitions as well as the asset management of existing investments. After six years in the industry, I decided to pursue an MBA with a focus in real estate in order to gain a formal education in my chosen field and expand my personal and professional network.
https://www.adventuresincre.com/wp-content/uploads/2017/05/Huntsman_Hall_at_the_University_of_Pennsylvania.jpg
1080
1620
A.CRE
https://www.adventuresincre.com/wp-content/uploads/2022/04/logo-transparent-black-e1649023554691.png
A.CRE
2017-06-25 11:39:40
2023-01-20 09:38:52
The Wharton School – University of Pennsylvania – MBA Real Estate Profile