Build Your Future: Considerations for an MBA Real Estate Program
Real estate is one of the largest, most complex, and influential facets of any economy. Whether you're considering a career in real estate banking, investing, development, or management, you'll need an understanding of the unique economics at work in the real properties markets in order to be successful. An MBA with a real estate focus can give you this foundation while preparing you for a rewarding career.
Note from Michael: This is a guest post written by Jim Spaeth, Executive Director of The Wood Center for Real Estate Studies at UNC Kenan-Flagler Business School. Thanks to Jim for putting together such a great write-up for many of our readers thinking about taking the next step towards earning their MBA.
Skills For Success in Real Estate
An entrepreneurial spirit and excellent analytical skills, as well as strong communication, relationship development, marketing, sales, and project management skills, are fundamental to a career in real estate.
If you are a career changer, you will find a number of your skills are transferable to a career in real estate. Qualifications that will position you for success in real estate are complex problem solving skills, critical and strategic thinking, the ability to use quantitative and qualitative tools to inform and support complex decision making, and high ethical standards and integrity.

What to Expect From a Concentration in Real Estate
Regardless of your ultimate goal, success in real estate requires mastering both theoretical and practical knowledge. When choosing an MBA program, look for a nimble, innovative, and customizable curriculum that reflects and responds to current trends and market status. Coursework in real estate may cover a variety of topics, including: development, investment, strategic planning, finance, capital markets, law, urban planning and entrepreneurship.
Business schools with established real estate programs will place an emphasis on the practical application of classroom work via real‐world and experiential learning opportunities, such as career treks to visit real estate professionals in a variety of markets, funding for student‐managed projects, and case‐based study opportunities.
B‐schools often host annual conferences and competitions in real estate, foster employer engagement with their students and faculty, offer access to industry certification, and provide a variety of additional extracurricular opportunities to enrich the student experience. They also may support student‐run career clubs that provide opportunities to interact with leading employers.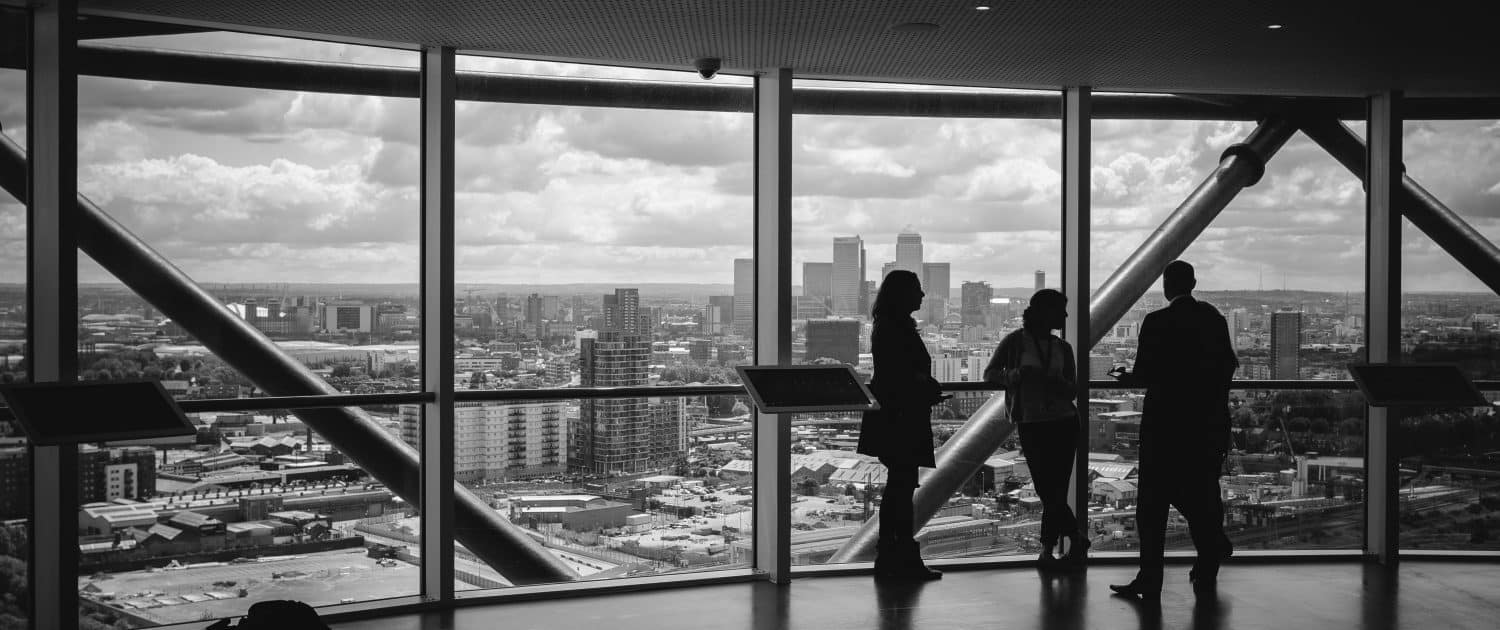 Starting Your Career in Real Estate
As the real estate market continues to strengthen, individuals with the right mix of practical and theoretical expertise will be positioned to become innovative leaders. A well‐designed MBA program will give you an edge on the competition by providing support to launch your career. Look for a program that includes access to extensive ties with local, regional, and national real estate leadership, along with ample opportunities for networking and career development. An engaged career services department to assist you in getting the right summer internship and job placement, and ample resources and an active alumni network to support ongoing career development are critical.
You might also like to: search MBA job openings in real estate
Choosing a Career Path
Although there are numerous entry points into the real estate industry, most MBAs choose employment in one of the following areas:
Development
Newly‐minted MBAs often secure positions with real estate development firms, which create new residential, retail, office, industrial, hotel, or healthcare properties. These projects can be quite complex, which makes MBAs appealing for their ability to understand technical real estate requirements as well as team management and process management skills needed to bring projects to completion. Development positions usually take the form of Development Manager or Development Associate, working with other members of the development team (architects, engineers, general contractors, etc.) to move the project from concept to realization.
Investment Banking
MBAs interested in high finance often choose investment banking for a career, typically entering the industry as an Associate on a real estate coverage team. Coverage teams assist firms, which are often publicly‐traded, with capital needs ranging from raising money in an IPO or follow‐on offering to providing mergers and acquisitions expertise. As an Associate, new MBAs serve as key contributors to the coverage team, taking direction from higher‐level members and providing oversight and feedback to pre‐MBA analysts. Investment banking is a fast‐paced industry that requires a keen eye for analysis, highly‐developed people skills, and considerable stamina.
Acquisitions (Private Equity)
Acquisitions roles within private equity firms tend to be highly coveted positions awarded to MBA graduates with a demonstrated transactional history and well‐developed financial modeling skills. Acquisitions professionals identify and purchase new real estate assets that meet specific criteria set by a firm's portfolio managers. Successful practitioners tend to possess expertise in both current real estate markets as well as capital markets. (It is worth noting that many private equity professionals come to the position from an investment banking background.)
Finance
While the majority of MBAs enter development, investment banking, or private equity, a sizable number secure positions in broader financial functions. Many times this takes the shape of working for a provider of debt or equity, or possibly a firm that assists in securing debt or equity from such a provider. It can also mean operating within the finance, capital markets, or treasury department of a firm that owns and/or develops real estate (such as a REIT). Finance positions can be particularly attractive for recent MBAs as the skills and experiences developed in these types of positions can be widely applicable to other real estate career paths.
Corporate Real Estate
Often overlooked, corporate real estate offers a vast array of opportunities to own, manage, and/or lease property on behalf of a corporate user. These positions range from securing new locations for a restaurant chain to estimating the space needs for a technology firm to disposing of excess bank branch locations for a financial services firm and everything in between. Corporate real estate practitioners often work closely with other functions and departments within their organization, necessitating excellent communication and interpersonal skills in addition to specific real estate expertise.
Consulting
Whether working for a national consultancy or a local practice, a position in real estate consulting involves the delivery of specialized advice to clients active in the real estate industry. These clients may be either owners or users (or both) of real estate. MBAs in consulting rely on highly‐developed problem solving skills to guide their clients through various real estate processes and decisions. For individuals who enjoy a consistent flow of new projects and challenges, real estate consulting can be a rewarding career.
Asset Management
Asset management positions require a combination of asset-level operational knowledge and financial savvy. MBAs in this field seek to maximize the value of assets by combining operational productivity with financial engineering. Asset managers are typically assigned a portfolio of assets and work closely with capital markets professionals to identify optimal timing for asset disposition. Asset managers also provide direction for property management professionals responsible for the ongoing operations (collecting rent and managing expenses) for specific assets.
Brokerage
While many MBAs fail to consider a brokerage position, perhaps due to its usual compensation structure (relatively low base pay but high income potential), the training and earnings potential in such a position can be substantial. Whether national or local in scope, most commercial real estate brokerages have developed sophisticated systems to bring users of real estate together and structure transactions that make sense for all parties involved. MBAs in brokerage have an opportunity to utilize their financial and interpersonal skill sets while working in a position that can be entrepreneurial and financially lucrative.
https://www.adventuresincre.com/wp-content/uploads/2017/05/black-and-white-city-man-people2.jpg
1080
1080
A.CRE
https://www.adventuresincre.com/wp-content/uploads/2022/04/logo-transparent-black-e1649023554691.png
A.CRE
2017-05-30 01:39:22
2023-01-20 09:39:16
Build Your Future: Considerations for an MBA Real Estate Program