All About Careers in Real Estate Management
Once a real estate asset is acquired by an acquisitions professional or developed by a development professional, it falls to a team of real estate management professionals to operate the property successfully. This team is made up of property managers, asset managers, and portfolio managers with the help of real estate accountants.
Search our list of jobs in asset management and portfolio management or use our advanced search page.
The property manager manages the day-to-day operations of the property. Depending on the property type, the property manager does everything from keeping the property clean to maintaining the condition of the property. In the case of multifamily assets, the property manager typically also handles leasing and marketing activities.
While property managers handle the day-to-day, the asset manager handles the big picture management of the property. They hire the property management and leasing firms, approve new leases, develop periodic business plans for the property, decide when it's time to rehab or sell the property, and so forth. The asset manager might be thought of the owner of the property, carrying out the initial plan handed him by the acquisition or development professional and ultimately being responsible for the success or failure of the investment.
The portfolio manager manages a portfolio of properties. This individual generally works with both the acquisition/development team and the asset managers to think strategically about how acquiring, improving, or disposing of properties will increase the risk adjusted returns of the portfolio. Portfolio managers also coordinate with those tasked with raising capital to develop strategies that meet the needs of investor partners.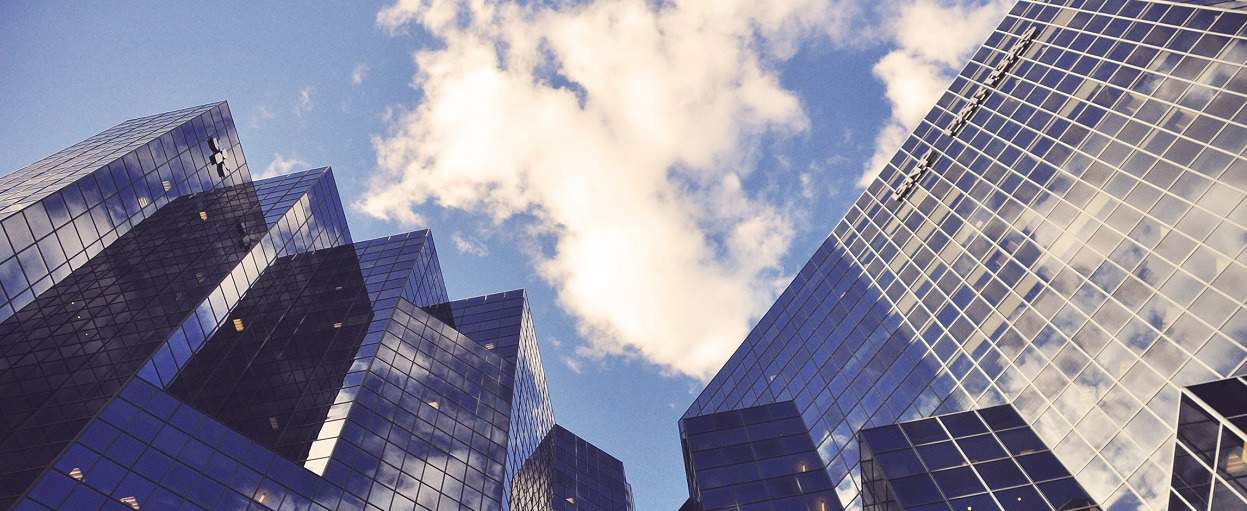 TYPICAL TITLES
Titles in property management include assistant property manager, property manager, senior property manager, and director of property management among others.
Titles in asset management and portfolio management are similar to those in acquisitions and development and include analyst, senior analyst, associate, senior associate, vice president, executive director, director, and managing director.
WHERE THEY WORK
Property management professionals work for property management firms hired by real estate operators. They also may work for brokerage firms who are contracted to manage real estate or by real estate owners who prefer to operate their assets in-house.
Asset managers work for owners of real estate, which include public equity, private equity, and family offices. Large institutional owners of real estate such as life insurance companies, endowments, pension funds, and sovereign wealth funds also hire asset management professionals.
Portfolio managers are hired by all sorts of real estate owners but are especially valuable to firms sensitive to the relative return of their real estate portfolio. For instance, private equity firms that raise money from large institutional investors hire portfolio managers to help assemble and manage a portfolio of real estate assets that can beat indices such as those tracked by NCREIF. For private equity real estate firms, achieving alpha can mean the difference between successfully subscribing the next closed-end fund or not, so experienced portfolio managers are in high demand.
GENERAL DUTIES AND RESPONSIBILITIES – PROPERTY MANAGERS
A few of the duties and responsibilities of property management professionals include:
Handling the day-to-day operations & management of buildings which may include,
Assisting with scheduling inspections for security, life safety and other items,
Engaging third-party suppliers and contractors,
Maintaining physical presence on-site everyday,
Preparing contracts and purchase orders,
Monitoring janitorial services,
Overseeing building repair requests,
Performing financial management and recordkeeping activities and communicating results to asset manager,
Participating in the preparation of annual operating budgets and creation of property business plans,
In the case of apartment properties, manage leasing and marketing activities.
GENERAL DUTIES AND RESPONSIBILITIES – ASSET MANAGERS
A few of the duties and responsibilities of asset management professionals include:
Developing and maintaining relationship with property management and leasing firms,
Working closely with property manager to develop and execute operating budgets and property business plan/property strategy,
Monitoring progress of business plan/property strategy and communicating progress to team and JV partners on a regular (typically monthly) basis,
Managing problems that may arise at the property,
Knowing the market and other assets so as to be able to communicate potential opportunities or threats,
Negotiating major leases, debt financing, construction and capital projects, management contracts, and so forth,
Reviewing and approving budget, comparing budget to actual performance and to original underwriting assumptions,
Regularly appraising the value of the property,
Making sell, hold, and remodel recommendations,
Reporting to investment committee and investors,
Managing the disposition process including selection of broker, review of offering memorandum, and negotiation of sale contract.
GENERAL DUTIES AND RESPONSIBILITIES – PORTFOLIO MANAGERS
A few of the duties and responsibilities of property management professionals include:
Working with acquisitions, development, and asset management teams to make informed strategic decisions involving the fund,
Coordinating with legal and tax professionals to ensure fund's compliance with applicable laws,
Developing and disseminating monthly, quarterly, and/or annual reports to investors,
Creating capital management plans, including efficiently allocating debt and equity to each investment,
Working with accounting and asset management to ensure appropriate income and expense management,
Overseeing fund analysis tools, including valuation models, performance attribution tools, market and submarket forecasts, and risk assessments/stress tests, to make investment decisions accretive to the real estate fund.
COMMON REQUIREMENTS
Requirements vary greatly for property management positions, depending on the geographic market, property type, and firm. It is not uncommon to see junior property management positions offered to applicants without a Bachelors degree. However, in general a Bachelors degree is expected of senior property managers although extensive experience may be a substitute.
A Bachelors degree is typically a requirement for analyst level asset management and portfolio management positions. A Masters degree is fast becoming a requirement for associate level and above asset management and portfolio management positions.
HOW MUCH DO REAL ESTATE MANAGEMENT PROFESSIONALS MAKE?
See our section on salaries in real estate for more information.
KEYS TO SUCCESS
Successful asset and portfolio management professionals possess a strong understanding of real estate investment principles, superior written and verbal communication abilities, and enhanced interpersonal skills. These professionals are well-organize, capable of managing numerous tasks at one time. They are self-directed, working independently as well as in a team environment. They have an advanced proficiency in MS Excel, Word, Outlook, and a working knowledge of industry-specific software platforms for asset management such as ARGUS and YARDI.
https://www.adventuresincre.com/wp-content/uploads/2017/05/real-estate-management-professional.jpg
1080
1630
A.CRE
https://www.adventuresincre.com/wp-content/uploads/2022/04/logo-transparent-black-e1649023554691.png
A.CRE
2017-05-01 01:24:07
2020-10-13 10:10:46
All About Careers in Real Estate Management