Johnson Graduate School of Management – Cornell University – MBA Real Estate Profile
In choosing an MBA program, I sought not only a top-ranked MBA program but one that also offered an extensive real estate curriculum and a strong real estate network. I was also focused on choosing a school close to a major real estate hub and with strong alumni ties to major cities, so the fact that Cornell is only a drive to New York City and boasts a strong network within the city made it an easy choice for me. Aside from the curriculum and strength of the network, I chose Cornell Johnson because of the tight-knit community and collaborative environment in Ithaca. Prior to deciding on Cornell, I was also interested in Columbia University and New York University for a real estate MBA given that both are exceptional MBA programs and boast strong real estate curriculums and networks across the nation and especially in New York City.
Note from Michael: This profile is part of The A.CRE MBA Real Estate Series highlighting some of the world's top MBA programs with concentrations in real estate. Each profile has been written by a current or former student of the program and is written from their unique perspective on the school and its real estate offerings. A huge thanks to Adam Melson, for taking the time to write this profile of Johnson. Adam's bio is provided at the end of the post.
Johnson's MBA Real Estate Program
At a Glance
Name:  Samuel Curtis Johnson Graduate School of Management
Primary Location: Ithaca, NY
Class Size: 35
Average Age: 26
Female Student Body: 26%
International Student Body: 54%
Cornell Johnson provides students with a chance to select a graduate real estate minor for those who plan to concentrate on real estate. This allows students to receive a comprehensive graduate business education while simultaneously taking real estate classes hosted in the Nolan Hotel School and the City and Regional Planning school at Cornell. Through the graduate real estate minor, MBA students have comprehensive access to the Johnson classes and career management center as well as the Baker Master's Program in Real Estate classes and career management center.  Cornell recently established the Paul Rubacha Department of Real Estate, which will create a multi-college department of real estate that will expand and enhance a program that integrates finance, development, and the built environment for incoming students.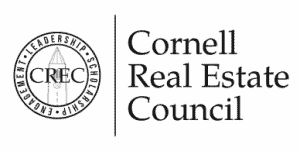 As previously mentioned, the Cornell real estate community is extensive and consists of a large and prestigious group of individuals across the world who come from either undergraduate colleges or various graduate programs. Board members of CREF and CREC are alumni who are currently at the top of their fields in either real estate brokerage, development, private equity, or banking and who make it their mission to help students through engaging in speaker events on campus and assisting in building networking connections. The MBA students who concentrate in real estate have a strong rapport with the Baker Real Estate Masters students as they take most classes together and collaborate through AREC.
To make the most of the admission process, students should solidify their reasons for specifically choosing Cornell, as it is a collaborative and close-knit environment. Doing your due diligence on the graduate real estate minor as well as understanding the opportunities presented to you through collaboration with the Baker program and various other graduate schools on campus shows a thorough understanding of the collaborative environment of Cornell.
Extracurriculars
Associate Real Estate Council
Outside of the classroom, Cornell's Associate Real Estate Council is the official real estate club for graduate students across all graduate schools. The club mainly draws its roughly 120 members from the Cornell Johnson MBA program and the Baker Masters Program as well as students from architecture, hospitality, and engineering programs. The mission of the club is to prepare students for their professional real estate careers post-graduation by means of networking and technical workshops as well as interacting with prominent alumni through a guest speaker series. The Club is active in campus career fairs, alumni conferences, and national real estate competitions with other top business schools. The real estate network at Cornell is extensive and AREC is continuously supported by the Center for Real Estate Finance, Cornell Real Estate Council (for alumni), Association of Cornell Women in Real Estate, and Cornell's undergraduate Real Estate Club.
Association of Cornell Women in Real Estate
The mission of Cornell Real Estate Women is to promote the advancement of professional women in real estate, starting with current graduate and professional students at Cornell.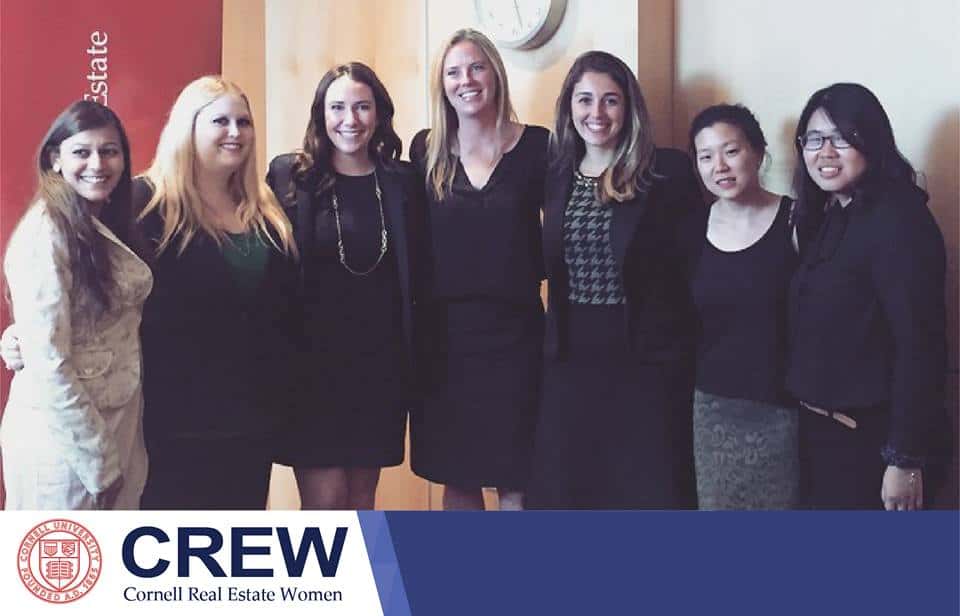 National Real Estate Challenge
In the National Real Estate Challenge, teams of graduate students from the top-ranked business schools are invited to Austin to participate in a case-based real estate competition with cash awards for the top four teams.
Course Offerings
| | | |
| --- | --- | --- |
| Principles of Real Estate | This introduction to real estate finance and investment emphasizes developing valuation and decision-making skills. | Dragana Cvijanovic  |
| Real Estate Development Process I & II | Examination of various forms of development as well as the role of major participants in the processes. Reviews issues in residential, retail, industrial, office, and low-income housing projects | Brad Wellstead |
| Real Estate Financial Modeling | This course covers the basic financial models and frameworks used throughout the real estate industry today. | Daniel Lebret |
| Real Estate Finance & Investments | This course promotes sound real estate investment and financial decision-making through the use of advanced theory and techniques in financial economics. | Daniel Quan / Daniel Lebret |
| Real Estate Law | This course provides students with an understanding of the legal issues surrounding the ownership, transfer, use, and development of real estate. | Adam Klausner |
| Real Estate Transactions & Deal Structuring | Real estate transactions and deal structuring examines real estate deals through a practitioner perspective within a case study and transactional approach. | Cody Danks Burke |
| Investment in Real Estate Securities and Funds | This course focuses on equity investment in commercial real estate through indirect vehicles. | |
| Securitization and Structured Financial Products | Deals with the structure and analysis of securitized financial products with an emphasis on residential and commercial mortgage-backed securities (MBS). | |
Browse Other MBA In Real Estate Profiles
---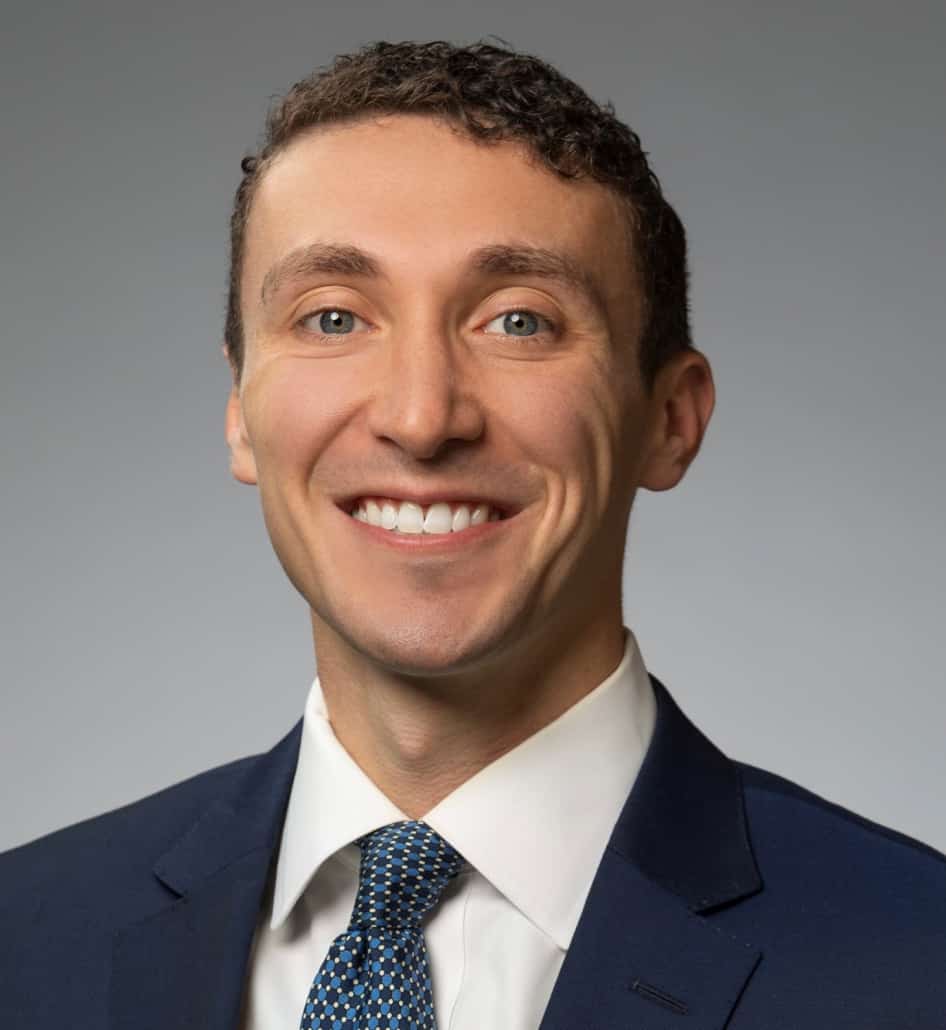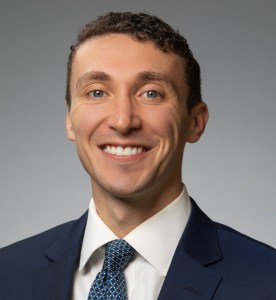 About Adam Melson: Adam Melson is currently a second-year MBA student (class of 2023) at Cornell University's SC Johnson College of Business and Co-President of Cornell's Associate Real Estate Council (AREC). Prior to Cornell, Adam worked as the Director of Fund Operations for Phoenix Capital Partners, Ltd., a real estate private equity firm in Dallas, and previously at KPMG. This past summer, he interned as a Structured Investments Summer Associate with Invesco Real Estate in Dallas.
https://www.adventuresincre.com/wp-content/uploads/2022/08/Sage-Hall-Johnson-Graduate-School-of-Management-at-Cornell-scaled.jpg
1266
1920
A.CRE
https://www.adventuresincre.com/wp-content/uploads/2022/04/logo-transparent-black-e1649023554691.png
A.CRE
2022-11-23 05:00:40
2023-01-16 12:20:03
Johnson Graduate School of Management – Cornell University – MBA Real Estate Profile