Haas School of Business – University of California, Berkeley – MBA Real Estate Profile

Note from Michael: This profile is part of The A.CRE MBA Real Estate Series highlighting some of the world's top MBA programs with concentrations in real estate. Each profile has been written by a current or former student of the program and is written from their unique perspective on the school and its real estate offerings. A huge thanks to Sean Swift, Class of 2018, for taking the time to write this profile of Haas. Sean's bio is provided at the end of the post.
Haas has a fantastic Real Estate curriculum with a tight knit community, exceptional faculty, and great extracurricular programming. When I started at Haas I knew I wanted to commit myself to real estate, so I tried to take advantage of any real estate related activities on campus.
 The Interdisciplinary Graduate Certificate in Real Estate at Haas
One of the most unique and valuable aspects of real estate at Haas is the Interdisciplinary Graduate Certificate in Real Estate – through the IGCRE students enroll in courses at other Berkeley schools (Law and the College of Environment Design) and receive a cross-functional education. The IGCRE allows MBA students to interact and work together with Master of City Planning students, Law Students, and students from other disciplines. Often times we are tasked with team assignments with a diverse mix of functional expertise, providing students with a glimpse into the types of professionals one may work with throughout one's career.
Real Estate Outside the Classroom – Programming and Location
Throughout my first year at Haas I've had the opportunity to attend great programming co-hosted by BREC and the Fisher Center (Haas' research center focused on RE), some of the highlights include: The Policy Advisory Board meeting, the Opportunities in Real Estate Forum, and a number of networking events and career treks. The Policy Advisory Board meeting is a great opportunity for students get to know some of the leading professionals in the industry as well as learn about the most cutting edge research in the field.
Additionally, Haas' close proximity to San Francisco means students have access to a number of professional development opportunities – from ULI and NAIOP events to grabbing coffee with an Alum. Being so close to SF also comes in handy while working on one of the many case competitions Haas competes in – allowing teams to meet with a number of leaders in real estate to refine their entries.
Fisher Center For Real Estate and Urban Economics
The mission of the Fisher Center for Real Estate & Urban Economics is to educate students and real estate professionals and to support and conduct research on real estate, urban economics, the California economy, land use, and public policy. Students and alumni from the Haas School of Business, the College of Environmental Design, the Goldman School of Public Policy, and other schools and programs across the UC Berkeley campus are able to take advantage of the resources available through the center. FCREUE provides academic resources, serves as a liaison to industry leaders, and is a resource throughout their professional careers.
Haas Real Estate Extracurriculars
Berkeley Real Estate Club
The Berkeley Real Estate Club (BREC) is the oldest student club at Haas and, with approximately 100 members drawn from five different UC Berkeley programs, it is also one of the most active and diverse. BREC's objective is to enhance student access to the wealth of resources located within Haas, and within the greater UC Berkeley community, to help students educate themselves about real estate and prepare for successful careers in this dynamic industry.
Accelerating Careers in Real Estate (ACRE) Career Management Group
ACRE is a program within the Career Management Group targeted specifically at students pursuing a real estate career. The ACRE program is designed to help students focus their career search in real estate and provide a bridge to the professional real estate community. It builds on the Haas School's strong relationships within the Bay Area as well as national and international real estate networks to provide students with extraordinary exposure to industry leaders and career opportunities.
ACRE integrates the Haas School's resources including the Fisher Center for Real Estate and Urban Economics and includes
One-on-one career consultation, including extensive advising and coaching on the real estate career search to help you choose a focus and design a career development path
Executives-in-Residence, senior real estate professionals, come to Haas to hold office hours with real estate MBA students.
Shadow visits, in which you are hosted by real estate professionals at their project site or firm to gain an understanding of the business and culture of that firm.
Policy Advisory Board Meetings
For over 30 years, the Center has relied on its Policy Advisory Board of about 230 members for financial support to grow and sustain its education, research and outreach programs. The Center's Board meets twice annually for a two-day retreat in Monterey, California. At these gatherings, Center researchers and academics, public policy leaders, and business leaders find a better understanding of perspectives on real estate and economic issues. Board members are also invited to participate in many of the Center's activities including classroom lectures and student career advancement, public conference speaking engagements, and research initiatives. Policy Advisory Board memberships are renewed annually.
Real Estate & Economics Symposium
The Symposium features a distinguished group of experts in real estate, finance, government and academia, who evaluate and discuss real estate and financial markets. Many of the best business minds and most important decision-makers in the country examine how the political and economic environment will impact real estate and business today, and share their expert views on what lies ahead, providing the information and the perspective needed to have the competitive edge to prosper in our changing times.
Fisher Center Real Estate Conference
This program is a highly visible public conference, similar to the prestigious annual Symposium, but with a slightly different format that is topic driven and addresses issues closer to the "transaction." Topics examine the changing face of the real estate business and the current trends and critical issues of concern to real estate professionals.
Case Competitions
The Berkeley Real Estate Club and the Haas Real Estate Group sponsor a number of external real estate competitions. Membership on these competitive teams gives students unparalleled hands-on experience with real world development and investment banking problems and the opportunity to demonstrate expertise in world-class venues.
Development & Company Treks
BREC hosts a number of "treks" to Bay Area development projects and real estate companies. These treks provide students an opportunity to meet with leaders in the industry and tour real projects.
Networking Events
BREC hosts regular networking events with students, alumni and professionals
---
Course Offerings
Real Estate Finance & Securitization
This applied finance and economics course focuses on understanding and navigating mortgage and asset-backed securities markets—both how debt is used to finance real estate and the economics behind The Big Short. It has historically had success at placing students at finance and real-estate firms, but more broadly draws students from diverse career paths who anticipate facing decisions about debt financing and/or hedging risk using financial instruments. Much of the material is directly applicable to understanding the Great Recession and the causes and consequences of Federal Reserve monetary policy—important concepts for any industry.
Professor: Christopher Palmer
Real Estate Development
This course focuses on the entire process of real estate development, beginning with the acquisition, entitlement and development of land all the way through to construction completion, marketing, leasing and management of the finished project. Major elements of development covered in this course include site assessment, market feasibility, design aesthetics, environmental constraints, the entitlement process, financial structuring, project management, marketing/leasing and deal making. This course is a must for those with an interest in the real estate development process. The class is typically composed of graduate students with backgrounds in Business, Planning, Architecture, Engineering and Law.
Professor: Dennis Williams
Real Estate Investment Analysis
In this introductory course in real estate investment analysis, students examine real cases. The primary deliverable is a comprehensive analysis that includes concept development, full market analysis, funding strategy, and entitlement and stakeholder consultation and approval strategies. Several working teams of five to six students focus on different aspects of the project.
Professor: Nancy Wallace
Interdisciplinary Approach to Land Development
This course is designed as an interdisciplinary approach for students to learn about every aspect of deal making in the land development process. Although it focuses on real estate and land investment, the thrust of the course is on deal making, whether it be on acquisition, financing, environmental review, entitlement, obtaining community support, or ultimate disposition of a successful project. The course introduces the use of green technology and the inclusion of affordable housing issues in the development process.
Professor: William Falik
Practicum: Real Estate Speaker Series
Offered in the fall, this class provides an overview of the diverse professions within industry – students hear from professionals from architecture, planning, law, finance, and development.
Professor: Nancy Wallace
Practicum: Commercial Real Estate Valuation with ARGUS
The Commercial Real Estate Valuation with ARGUS course aims to provide students with an introduction to ARGUS as a tool used in real estate valuation. Students gain practical experience using the software through a number of case studies and examples.
Professor: Various
At a Glance
Location: Berkeley, CA
2016 – 2017 Class Size: 500 – full-time
Alumni Count: 39,000 – total business school; over 12,000 living alumni
Alumni Countries: 81
---
Browse Other MBA In Real Estate Profiles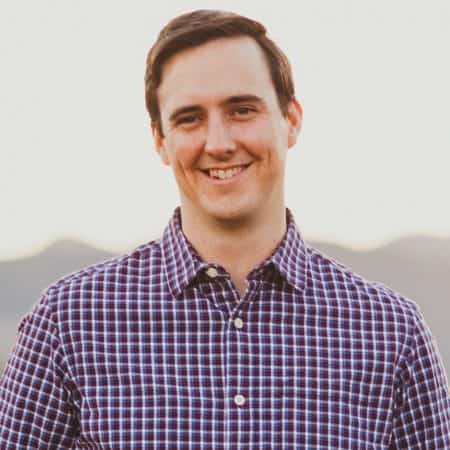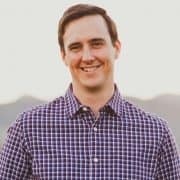 About Sean Swift: Sean is a first-year MBA student pursuing UC Berkeley's Interdisciplinary Graduate Certificate in Real Estate, and a Co-President of the Berkeley Real Estate Club. This summer he will be interning at Carmel Partners in San Francisco. Prior to Haas, Sean worked for Bank of America in their Corporate Audit Group. While there, Sean took a risk management approach to internal audit, providing advisory and assurance services to a number business lines including Global Risk, Legal & Compliance, Consumer Product Strategy, Global Wealth & Investment Management, Global Banking & Markets and the Global Commercial Bank. Additionally, Sean has experience in land use and entitlements in California, having provided support for a number of private development projects. Sean holds a Bachelor's in Business from California State University, Channel Islands.
https://www.adventuresincre.com/wp-content/uploads/2017/05/Haas.jpg
1080
1075
A.CRE
https://www.adventuresincre.com/wp-content/uploads/2022/04/logo-transparent-black-e1649023554691.png
A.CRE
2017-06-18 21:41:23
2023-01-20 09:40:39
Haas School of Business – University of California, Berkeley – MBA Real Estate Profile