The Sloan School of Management – Massachusetts Institute of Technology – MBA Real Estate Profile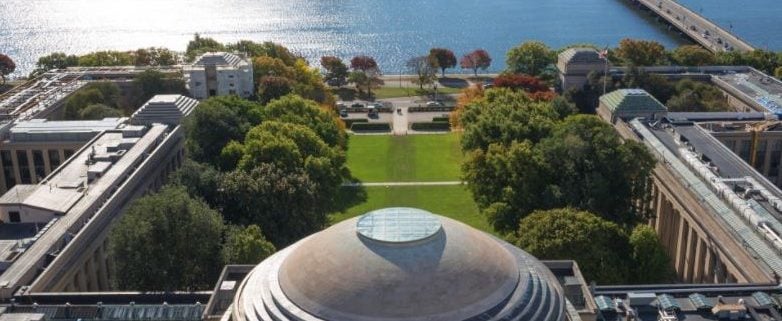 Note from Michael: This profile is part of The A.CRE MBA Real Estate Series highlighting some of the world's top MBA programs with concentrations in real estate. Each profile has been written by a current or former student of the program and is written from their unique perspective on the school and its real estate offerings. A huge thanks to Elizabeth Paden, Class of 2018, for taking the time to write this profile of Sloan. Elizabeth's bio is provided at the end of the post.
Real estate is a niche function in the MBA world, with less than 5% of most b-school graduates pursuing internships and full-time careers in the industry. Within this MBA real estate niche, the breadth of career paths is considerable, with options including design, development, construction, project management, banking, investment, private equity, consulting, non-profit, entrepreneurship, tech, and combinations thereof. Fluctuating interest in real estate careers is also correlated to market cycles – and so it makes sense that the industry is more popular and attractive for students today than, say, in 2010. Considering these factors, it can be daunting to choose the MBA program that is the right fit for you and your personal interest in commercial real estate. The following are some highlights from my ongoing real-estate-related MBA experience at MIT Sloan.
My thesis going into an MBA was that real estate as an industry is on the brink of disruption, and a traditional education in business or commercial real estate development just wasn't going to cut it. Given the complexity of the real estate landscape, and the tiny niche it occupies within MBA programs, I wanted to choose a b-school with (1) an innovative and flexible curriculum, (2) real estate depth, and (3) multi-faceted resources.
Innovative and Flexible Curriculum – Sloan's MBA Tracks
While Sloan's MBA program does not offer a real estate major, two of its three tracks are well suited for careers in the industry: Finance Track and Entrepreneurship & Innovation (E&I) Track. Tracks provide an opportunity for students to dive deep in their areas of interest and tailor their curriculum, while also allowing significant latitude to experiment across subjects. Now that I have completed Sloan's mandatory one-semester 'core' courses (Economics, Accounting, Statistics, Communications, Organizational Processes), I am currently pursuing the E&I Track, taking incredible classes in tech innovation and disciplined entrepreneurship. I am also supplementing the E&I Track with several real estate, finance, operations, strategy, and leadership courses.
Real Estate Depth – Inside and Outside the Classroom
Sloan offers six real estate specific courses, which are cross-listed with the MIT Center for Real Estate (CRE), a globally recognized research center offering a one-year Master of Science in Real Estate Development (MSRED) program. In addition to the six cross-listed courses, Sloan students can cross-register for up to three of CRE's eight MSRED core and elective courses. I have loved to opportunity to couple Sloan's general business foundation with the CRE's specialized real estate expertise – I feel like I am getting the best of both academic worlds. Beyond coursework, I think one of the keys to success in an MBA program is finding like-minded peers. MBA student-led clubs are a great venue for networking within Sloan, across campus, between schools, and with industry. Sloan's Real Estate Club is common ground for peers committed to the CRE industry, and an excellent resource for anyone interested in city building.
Multi Faceted Resources
There is no better MBA program than Sloan for pursuing a business path in entrepreneurship, innovation, and tech. The available infrastructure at MIT to support these ventures is staggering, with huge opportunities for cross-campus collaboration related to real estate. Beyond the Sloan bubble, here are a few of MIT's broader resources that I have found (sometimes unexpectedly) helpful:
Sloan Real Estate Extracurriculars
MIT Sloan Real Estate Club
The mission of the MIT Sloan Real Estate Club is twofold: to bring together a set of MIT Sloan MBA students who share a common interest in Real Estate, and to promote networking and learning opportunities via contact with leaders in industry and academia.
We welcome all MIT Sloan students to join our Club. Benefits of Membership include Treks to New York and Boston, Networking Mixers and other special, off-campus events as well as access to Club-only job postings such as opportunities
MIT Sloan Infrastructure and Project Finance Club
The mission of the Infrastructure Club is to introduce the MIT Sloan community to the infrastructure and project finance industry. It will cover wide range of topics in – airports, mass transit alternatives, high speed rail, ports, power, smart cities, toll roads, water, waste management systems etc.
In keeping with the mission of MIT Sloan, our goal is to develop "principled, innovative leaders" in the civil infrastructure business.
The club will aim to help:
MIT students find unique opportunities at the intersection of business and the infrastructure and project finance industry.
MIT Students fulfill their career goals by focusing on the financial and business aspects civil infrastructure industry.
Understanding the next generation technologies impacting infrastructure (smart cities etc.)
MIT students importance of infrastructure and built environment on the world and how an infrastructure career can be highly impactful
---
Course Offerings
Real Estate Economics
Develops understanding of the fundamental economic factors that shape the market for real property, as well as the influence of capital markets in asset pricing. Analyzes of housing as well as commercial real estate. Covers demographic analysis, regional growth, construction cycles, urban land markets, and location theory. Exercises and modeling techniques for measuring and predicting property demand, supply, vacancy, and prices.
Professor: W.C. Wheaton
Real Estate Finance and Investment
Concepts and techniques for analyzing financial decisions in commercial property development and investment. Topics include property income streams, urban economics, discounted cash flow, equity valuation, leverage and income tax considerations, development projects, and joint ventures.
Professor: D. Geltner
Real Estate Capital Markets
Introduces real estate capital markets for institutional investors. Topics include real estate investment trusts (REIT), commercial mortgage-backed securities (CMBS), and private equity. Concepts and techniques for investment analysis include portfolio theory and equilibrium asset pricing. Additional topics may include price indexing and derivatives.
Professor: D. Geltner
Tools for Analysis: Design for Real Estate and Infrastructure Development
Introduction to analytical tools to support design and decision-making in real estate, infrastructure development, and investment. Particular focus on identifying and valuing sources of flexibility using "real options," Monte-Carlo simulation, and other techniques from the field of engineering systems. Integrates economic and engineering perspectives, and is suitable for students with various backgrounds. Provides useful preparation for thesis work in the area.
Professor: D. Geltner, R. de Neufville
Securitization of Mortgages and Other Assets
Investigates the economics and finance of securitization, a practice that allows illiquid assets to be transformed into more liquid securities. Considers the basic mechanics of structuring deals for various asset-backed securities. Investigates the pricing of pooled assets, using Monte Carlo and other option pricing techniques, as well as various trading strategies used in these markets.
Professor: W. Torous
Leadership in Real Estate
Designed to help students deepen their understanding of leadership and increase self-awareness. They examine authentic leadership styles and create goals and a learning plan to develop their capabilities. They also participate in activities to strengthen their "leadership presence" – the ability to authentically connect with people's hearts and minds. Students converse with leaders to learn from their insights, experiences, and advice.
Professor: G. Schuck
*** BELOW ARE CROSS-REGISTRATION COURSES OFFERED THROUGH THE MIT CENTER FOR REAL ESTATE ***
(COURSE 11 URBAN STUDIES & PLANNING)
International Housing Economics and Finance
Presents a theory of comparative differences in international housing outcomes. Introduces institutional differences in the ways housing expenditures are financed, and the economic determinants of housing outcomes, such as construction costs, land values, housing quality, and ownership rates. Analyzes the flow of funds to and from the different national housing finance sectors. Develops an understanding of the greater financial and macroeconomic implications of the mortgage credit sector, and how policies affect the ways housing asset fluctuations impact national economies. Considers the perspective of investors in international real estate markets and the risks and rewards involved. Draws on lessons from an international comparative approach, and applies them to economic and finance policies at the local, state/provincial, and federal levels within a country of choice.
Professor: A. Saiz
Real Estate Development Studio 
Focuses on the synthesis of urban, mixed-use real estate projects, including the integration of physical design and programming with finance and marketing. Interdisciplinary student teams analyze how to maximize value across multiple dimensions in the process of preparing professional development proposals for sites in US cities and internationally. Reviews emerging real estate products and innovative developments to provide a foundation for studio work. Two major projects are interspersed with lectures and field trips.
Professor: D. Frenchman, K. Shen
Entrepreneurship in Construction and Real Estate Development 
Develops skills necessary to incubate concepts for new real estate/built environment ventures and to evolve those ideas into viable startup ventures. Addresses the progression of an idea, from inception to opportunity to sustainable business. Students develop a business plan. Guest lecturers share their entrepreneurial paths and relevant experience. Explores the role of real estate developers in developing/emerging markets, with a focus on solving social development challenges, innovating new development strategies/products, and generating triple bottom-line returns with development projects.
Professor: J. F. Kennedy
Real Estate Ventures I: Negotiating Development-Phase Agreements
Focuses on key business and legal issues within the principal agreements used to control, entitle, capitalize, and construct a mixed-use real estate development. Through the lens of the real estate developer and its counter-parties, students identify, discuss, and negotiate the most important business issues in right of entry, purchase and sale, development, and joint-venture agreements, as well as a construction contract and construction loan agreement. Students work closely with attorneys who specialize in the construction of such agreements and with students from area law schools and Columbia University and New York University.
Professor: W. T. McGrath
Real Estate Ventures II: Negotiating Leases, Financings, and Restructurings 
Focuses on key business and legal issues within the principal agreements used to lease, finance, and restructure a real estate venture. Through the lens of the real estate developer and its counter-parties, students identify, discuss and negotiate the most important business issues in office and retail leases, and permanent loan, mezzanine loan, inter-creditor, standstill/forbearance, and loan modification (workout) agreements. Students work closely with attorneys who specialize in the construction of such agreements and with students from area law schools and New York University. Single-asset real estate bankruptcy and the federal income tax consequences of debt restructuring are also addressed.
Professor: W. T. McGrath
Real Estate Products Development 
Introduces core components of developing commercial real estate. Explores the process of developing, from initial site selection to site and design planning, entitlements, deal financing, and construction. Includes faculty and industry leader lectures, field trips, and group work on a real-time development case study.
Professor: J. Cookke
China Urban and Real Estate Research Seminar 
Examines the behavioral foundations and key policy issues of urban development, real estate markets, and sustainability in China. Discusses urban agglomeration economies and location choice behaviors; real estate price formation and dynamics; land use, transportation, and smart growth; financial knowledge and innovations in real estate asset market; land property rights, land markets and policies; housing affordability policies and regulations; green cities and environmental policies; entrepreneurship and governance innovation in providing livable cities; and social responsibility in urban and real estate development, focusing on China but with some international comparisons.
Professor: S. Zheng
Financial Decision Making in Real Estate and Other Markets 
Provides a rigorous introduction to the fundamentals of modern finance including valuation, risk analysis and investment decisions. Where possible, applications and examples drawn from real estate and mortgage markets.
Professor: W. Torous
At a Glance
Primary Location: Cambridge, MA
Class Size: 1,300 (total enrollment)
Alumni Count: 120,000
Alumni Countries: 90
---
Browse Other MBA In Real Estate Profiles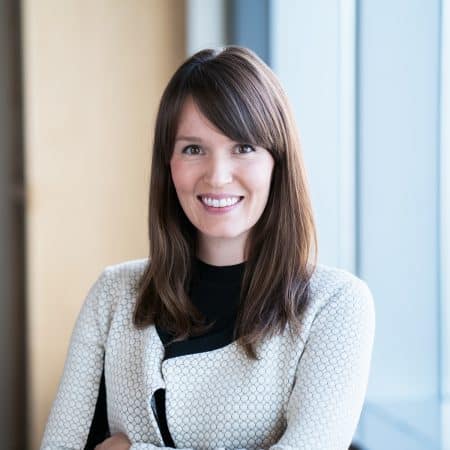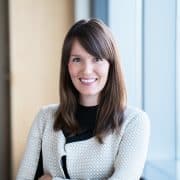 About Elizabeth Paden: Elizabeth Paden is a first-year MBA student at the MIT Sloan School of Management, where she is co-president of the Real Estate Club and an active member of the Entrepreneurship & Innovation Track. Prior to Sloan, Elizabeth worked as a licensed architect in Canada, Norway, and the US, designing notable cultural projects focused on sustainability and innovation in digital practice. Elizabeth is originally from Canada, and holds B.Sc.Arch and M.Arch degrees from McGill University. For the 2017 MBA summer internship, she will be working as a Summer Associate in Acquisitions and Portfolio Management at a Boston-based real estate private equity firm.
https://www.adventuresincre.com/wp-content/uploads/2017/05/MIT.jpg
782
782
A.CRE
https://www.adventuresincre.com/wp-content/uploads/2022/04/logo-transparent-black-e1649023554691.png
A.CRE
2017-07-09 18:23:35
2023-01-20 09:37:17
The Sloan School of Management – Massachusetts Institute of Technology – MBA Real Estate Profile