University of Southern California – Undergraduate Real Estate Profile

Note from Michael: This profile is part of The A.CRE Undergraduate Real Estate Series highlighting some of the top undergraduate programs with robust opportunities to study and secure work in commercial real estate. Each profile has been written by a current or former student of the program and is written from their unique perspective on the school and its real estate offerings. A huge thanks to Joshua Hassid, Class of 2017, for taking the time to write this profile of USC.
Growing up in Los Angeles and in a real estate family, I was exposed to the real estate industry from a young age. With this background, I knew I wanted to pursue a career in real estate. When it came time to start thinking about a college to attend, I had a hard time finding pure undergraduate real estate programs at universities.
Watch the Deep Dive on USC's Price School of Public Policy
The Price School holds the undergraduate degree of Real Estate Finance. This interview was conducted with students John and Nicholas, presidents of the Trojan Real Estate Association at USC.
A huge thank you to John and Nicholas for participating in this interview!
Bachelor of Science in Real Estate Development ("RED") Program
With enough research, I was exposed to USC Price's new Bachelor of Science in Real Estate Development ("RED") program, which is the undergraduate equivalent to the Dollinger Master of Real Estate Development ("MRED") program. The BRED program is geared to give students a strong foundation in all facets of real estate development, finance and investment, while simultaneously providing students with an understanding of the broader context in which real estate operates.
During orientation for my first day in the BRED program, I quickly realized that my foundational understanding of the real estate industry was quite rudimentary and that I had a lot to learn. Luckily, in conjunction to the curriculum, Price provides excellent supplementary programs that enriched my experience in school by exposing me to professionals in the industry, internships, and workshops. These programs included the Trojan Real Estate Association ("TREA"), and the Lusk Center for Real Estate ("Lusk").
USC Marshall School of Business Real Estate Offerings
In addition to the general Bachelors of Business Administration Program, The Marshall School of Business also offers a Bachelor's of Business Administration with an Emphasis in Real Estate Finance (BREF). This program contains the same curriculum as the Bachelors of Business Administration, plus an additional 16 units of real estate focused coursework. Students in this program are required to take one introductory real estate valuations class (FBE 391), followed by an additional 12 units of real estate related electives. Marshall offers a variety of real estate related electives including Real Estate Financial Modeling, Real Estate Law, and Real Estate Capital Markets. One of the most popular BREF electives is FBE 491 – Real Estate Colloquium. This unique class is taught by Eastdil Secued's Stephen Silk, and is an eight week intensive Argus Enterprise modeling class followed by an eight-week speaker series where students can learn from top industry professionals.
Trojan Real Estate Association ("TREA") and The Lusk Center For Real Estate
TREA provides a forum for undergraduate students to establish their network through events such as alumni speaker panels, project site visits, and opportunities to meet with real estate employers.
Lusk is world renowned as one of the most prominent real estate research centers and, each year, Lusk hosts "Lusk Industry Night", a networking and information gathering session for industry firms to meet USC real estate students. Both of these programs were important experiences during my time at USC.
Marshall Real Estate Finance Association
The Marshall Real Estate Finance Association (MREFA) is USC's premier real estate finance-focused club. MREFA offers a variety of resources to its members including speaker panels, recruiting trips, and real estate modeling, and technical training programs. Members have gone on to secure jobs at some of the most renowned firms in the industry such as Blackstone, SL Green, and Goldman Sachs to name a few. The MREFA prepares students in three broad categories of (1) investment, (2) professional development, and (3) membership In 2019 and 2020, MREFA students participated in recruiting trips to New York and San Francisco where they met with multiple firms including Oaktree Capital, KKR, Eastdil Secured, Carmel Partners,
and Tishman Speyer. MREFA also offers a unique real estate technical training course called The MREFA Mentors & Leaders Program. The M&L program is an intensive year-long workshop series that covers the real estate finance fundamentals, underwriting, and interview preparation for a selective cohort of 40 students. The program, designed for Sophomores and Juniors, allows for students to learn real estate technicals and Excel Modeling in preparation for recruiting. As it can be difficult to take upper-division real estate courses before Junior and Senior year, this program gives members a unique opportunity to learn real estate fundamentals and be fully equipped to recruit for real estate internships, even if they have not taken many real estate related classes yet.
Strong Community and Foundation
The BRED program allowed me to meet some of my best friends in the industry, build a strong professional network, develop a broad foundational understanding of real estate, and attain five internships. Since graduation, I have still been able to be involved with both the BRED program and the real estate community at USC by attending TREA alumni panels, attending Lusk Industry Night, and mentoring students.
The experience at USC Price allowed me to hit the ground running once I started working full-time after graduation. I am now working in Kennedy Wilson's Commercial Investment Group where I focus on acquisitions, asset management, financings, dispositions, and reporting. The experience has been fantastic so far and I hope to continue learning and giving back to USC.
---
Real Estate Course Offerings at USC
Here is a list of the real estate course offerings available to undergraduate students at the University of Southern California. For a more details, check out the curriculum page here.
Foundations of Accounting
Construction Engineering
Real Estate Fundamentals
Real Estate Development Analysis
History of Planning and Development
Designing Livable Communities
Analyzing Real Estate Markets
Advanced Finance and Investment
Capstone
Retail Real Estate
Real Estate Law
Land Use Regulation (4)
Shaping Cities Through Real Estate
Urban and Regional Economics
Urban Transportation Planning and Policy
Sustainable Communities, Policy, and Planning
Technology and the City
Comparative Urban Development
Transportation and Technology and the Future of Mobility
Local Economic Development
Housing and Community Development
Shelter
Topics in Modern Architecture
Great Houses of Los Angeles
Construction Contracts and Law
Construction Estimating
Construction Methods and Equipment
Sustainable Design and Construction
Browse Other Undergraduate Real Estate Profiles
---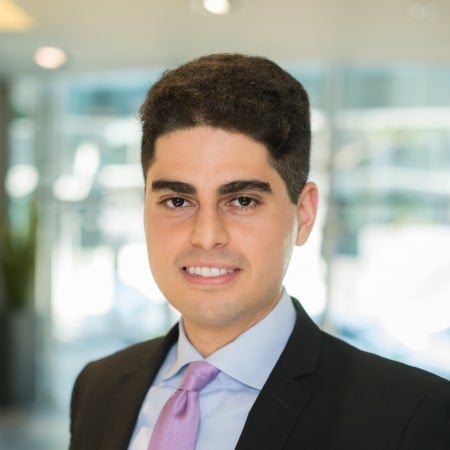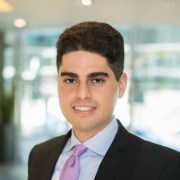 About Joshua Hassid: Joshua Hassid is originally from Los Angeles, CA and graduated from USC Price's Bachelor of Science in Real Estate Development program in 2017. While at USC, Joshua was very involved with numerous programs on-campus, which included the Trojan Real Estate Association ("TREA"), USC Price ambassador program, and the 2017 USC Senior Gift Advisory Board. Since graduating from USC, Joshua has been working at Kennedy Wilson, a global real estate investment company that focuses primarily on multifamily and office properties located in the Western United States, United Kingdom and Ireland. In this role, Joshua role focuses on acquisitions, asset management, dispositions, and reporting for the firm's Commercial Investment Group, which is based out of the firm's headquarters in Beverly Hills, CA.
https://www.adventuresincre.com/wp-content/uploads/2020/02/USC-Feature4.jpg
601
905
A.CRE
https://www.adventuresincre.com/wp-content/uploads/2022/04/logo-transparent-black-e1649023554691.png
A.CRE
2020-10-28 08:00:14
2022-06-28 12:25:28
University of Southern California – Undergraduate Real Estate Profile