University of Cincinnati – Undergraduate Real Estate Profile

Note from Michael: This profile is part of The A.CRE Undergraduate Real Estate Series highlighting some of the top undergraduate programs with robust opportunities to study and secure work in commercial real estate. Each profile has been written by a current or former student of the program and is written from their unique perspective on the school and its real estate offerings. A huge thanks to Nick Wessels and Sam Schutte for taking the time to write this profile of the University of Cincinnati.
Choosing where to go to college can be a difficult and stressful situation. Coming out of high school, I didn't know exactly what I wanted to do, but I knew I wanted to study Real Estate and/or Finance. I am not sure if this made my college decision easier or more difficult. However, after visiting the University of Cincinnati, the choice was clear. The University sits just minutes from the center of Cincinnati and has unmatched proximity to the communities downtown and uptown's business districts. The Real Estate Program at UC was unlike any other program I had seen. The faculty, staff, community, student, and alumni engagement were clearly unmatched, and it made my decision to attend the University of Cincinnati an easy one.
My expectations were exceedingly high as I stepped on campus as a freshman, and by the time I wrapped up my first year, the University of Cincinnati did not disappoint. The real estate center makes it easy to get involved from day one and allows you to build on that success over your time as an undergrad or graduate student. The faculty, staff, and other students were there to support me and help my transition into the real estate world be as smooth as possible.
The Real Estate Center is led by Carl Goertemoeller, a real estate executive with over 40 years of industry experience. The center is also supported by the Board of Executive Advisors in Real Estate (BEARE) and the Real Estate Executive Advisory Council (REEAC), which represent the top leaders in the real estate industry. The board's primary objectives are to guide the direction of the Real Estate Center and expose students to industry leaders, as well as provide professional and academic opportunities.
– Nick Wessels, Class of 2018
Leaving high school, my only direction for choosing a university was if it had a relatively good business school. I applied to a lot of different universities and toured many different campuses, but ended up choosing the University of Cincinnati because of its great business school, its strong presence in the community, and its fantastic co-op program. I started my first year at UC having little to no idea what I wanted to major in. Luckily, my first-year schedule allowed me to try out classes in finance, accounting, marketing, economics, and many other majors offered at the business college. After taking a Real Estate Principles class and attending a UC Real Estate Roundtable, I knew that's what I wanted to major in. The Real Estate Principles class was one of the first classes I had taken that had concepts that I was personally able to apply to the real world. I also met some friendly professionals in the real estate industry at the UC Real Estate Roundtable, helping me solidify my choice to major in Real Estate.
I soon joined the University of Cincinnati Real Estate Association (UCREA) and was quickly inundated with opportunities to meet industry professionals, tour companies and properties, and attend professional events. Unfortunately, right when I was starting to get more involved with the club, COVID hit, and all events were either canceled for a time or held online. UCREA still managed to provide value to me during the pandemic by holding virtual events and continuing to help students network and meet industry professionals online. After a year of being away from campus, I was able to return for my final senior semester. UCREA picked up right where it left off with a trip to Chicago, which was a useful and fun experience for me, as well as multiple tours of local properties in the Cincinnati area. Besides the actual core classes related to my major and internships, I would say that UCREA has provided some of the most valuable experiences for me during my time at UC.
The biggest reason I attended UC was because of its co-op program. I was able to participate in three co-ops, each over the summer in between regular semesters. My first co-op was not real estate-related, as I hadn't narrowed down my path yet. I found the co-op through the UC business school's career coach, who was a massive help in training for interviews as well as resume help. My next two internships were with Eagle Realty and Vanguard Financial. Connections I made from UCREA, the UC Real Estate Roundtable, and alumni of the UC real estate program helped me obtain these internships. The invaluable experience I gained from these internships and at UC helped me land my job at BlueMark Capital after graduation.
– Sam Schutte, Class of 2021
UC Real Estate Association
The University of Cincinnati Real Estate Association ("UCREA") is an organization that enables real estate students to learn beyond the classroom by exposing them to real-life experiences. The mission of UCREA is to build better Real Estate students by allowing them to interact with professionals, engage with peers, and increase personal knowledge about various aspects of real estate.
One of the most unique aspects of UCREA is that it is open to all UC undergraduate and graduate students at no cost.
By joining UCREA, you are was exposed to hundreds of industry professionals and networking opportunities with Cincinnati's leading real estate professionals. You also have the chance to tour local projects in the city on at least a monthly basis. UCREA also hosts speakers, happy hours and career fairs for members to take advantage of throughout the course of the year.
UC Monthly Roundtable Series
In 1983, the UC Real Estate Roundtable was created to establish and maintain links between the university and the business and real estate communities. The Roundtable series features guest speakers who present their ideas, thoughts and perspectives on topics that impact the real estate industry. The Roundtable Series occurs on a monthly basis and strives to:
Encourage interaction between real estate professionals and UC students and faculty.
Address issues and topics relevant to the real estate industry and leading professionals.
Expose real estate professionals to industry research conducted at UC and elsewhere.
Roundtable membership is comprised of an average of more than 200 industry leaders each year. The roundtable program provides students and industry professionals with high-quality programming and networking opportunities. As a UC student, the series is 100% free thanks to the support of the Real Estate Center and industry leaders.
Co-Op & Internship Opportunities
One big reason to attend the University of Cincinnati is their Co-Op program, which allows you to take internship opportunities on a bi-semester basis over the course of your undergraduate degree. This program allows you to work full time, every other semester. Nick Wessels had the opportunity to work for Grandin Properties in Cincinnati, Phillips Edison & Company in both Cincinnati and Atlanta, Harrison Street Real Estate Capital in Chicago, and Eagle Realty Group in Cincinnati. In total, the Co-Op program allowed him to graduate with almost 2 years of industry experience and led to his placement at Eagle Realty Group.
The Real Estate Center and UC College of Business do everything in their power to place students into professional internship/co-op positions. Their support and assistance are unmatched, which is an unbelievable opportunity as a UC student wanting to study real estate.
International & Domestic Learning Opportunities
Over the course of your undergrad experience, you may be able to attend and visit some of the most extraordinary places and projects that exist in the real estate world. Below is a list of past example experiences that may resemble your opportunities as a real estate undergrad:
Real Estate Study Abroad: London, England

Traveled to London where we spend 4 days touring real estate projects and meeting with industry professionals. The site and company visits were followed by 3 days of academic classes and presentations and the University of Cambridge and Cass Business School. We met with the Land Economics Department at Cambridge and had the opportunity the listen to professors as well as Ph.D. students present on various real estate topics. We then spent the day at Cass Business School where we (UC students) presented case study material on areas of growth and opportunity in and around downtown London.
Real Estate Domestic Trips

New York City where there were tours of a variety of projects including Hudson Yards and the World Trade developments
ICSC conference in Las Vegas 3 years in a row where real estate students represented UC and shadowed brokers on the floor of the Las Vegas Convention Center
Annual Chicago trip to visit with alumni and real estate companies
The program also offered trips to Nashville, Denver, Cleveland, and more

UC Case Study Competitions

Each year, students are presented the opportunity to participate in a variety of case competitions, including those sponsored by ULI, NAIOP and others. Yearly, the University of Cincinnati partners with the Cincinnati chapter of the Urban Land Institute to sponsor a case study competition that  allows you to analyze a real development opportunity in the Cincinnati market and compete against your peers for a $5,000 prize at the end of the semester.
UC Scholarships
The UC Real Estate Center and Program annually awards a variety of scholarships to exemplary students who demonstrate an interest in pursuing careers in real estate.
BEARE Fellow Scholarship: 
Representatives from the Center's
Board of Executive Advisors in Real Estate
(BEARE) Board have contributed funds toward the education of high-achieving real estate majors, with each of two recipients receiving a total of $4,000.
Neyer Properties Scholarship:
Each year, four students are awarded scholarships totaling $2,500 each, provided through the generosity of Dan Neyer, President & CEO of
Neyer Properties
.
Carl E. Segal Scholarship:
 Established in 2000, the Segal Scholarship is used to support real estate majors who meet the requisite criteria.
James B. Selonick Scholarship:
This scholarship was established in January 1988 by JMB/Federated Realty Associates in honor of James Selonick, the former head of Federated Department Stores (now Macy's) Real Estate and its development arm, JMB Realty.
UC-ICSC Foundation Scholarship:
The
International Council of Shopping Centers (ICSC)
awards an annual $2,000 scholarship to, provided through the generosity of Cincinnati-based Jeff Anderson of Jeffrey R. Anderson Real Estate.
NAIOP Scholarship: 
Beginning in the spring of 2022, the Cincinnati/Northern Kentucky Chapter of
NAIOP
will grant an annual scholarship of $2,500.
Third-Party Scholarships
The CREW Foundation scholarships are awarded each year to outstanding female real estate students. UC Real Estate students have received a total of six CREW Foundation scholarships in the past five years, a record number since the inception of the scholarship.  
Course Offerings
The UC Real Estate Program is headed up by Dr. Michael Eriksen and this past year, Dr. Eunjee Kwon was added as its second full-time professor. Examples of some of the courses you'll be taking as part of the real estate undergraduate program at UC are listed below.
RE3091: Real Estate Principles
This class covers the fundamentals of real estate investments, finance, law, and valuation. This course is designed to introduce you to the field of real estate and prepare you for success in more advanced real estate courses
Professor: Eunjee Kwon
RE3095: Real Estate Finance
This course focuses on the technical skills required to value, finance, and structure commercial real estate transactions. Students will learn how to underwrite properties for financial institutions using a combination of debt and equity.
Professor: Michael Eriksen
RE4097: Real Estate Law The Real Estate Law
This course provides a comprehensive introduction to real estate law and its origins, development, and present legal paradigms in the United States. The course explores how those legal principles and paradigms are applied in the business world, everyday life, and as an instrument of government and social policy such as fair housing, zoning and environmental regulations. Skills and strategies in negotiating real estate legal documentation are also addressed.
Professor: Charles Schroer
RE4100: Property and Asset Management
This course focuses on the management of real estate assets.
Professor: Chad Munitz
RE4192: Real Estate Valuation
This course focuses on the theory and practice of property valuation. Students are introduced to essential problems and techniques of real estate valuation, such as various valuation approaches and statistical methods with practical examples in appraisal practices
Professor: Eunjee Kwon
RE5131: Real Estate Analysis
This is an advanced course on using data to critically analyze commercial real estate.
Professor: William Kernitz
RE5150: Real Estate Development
This course focuses on methods and trends of developing real estate. The emphasis is upon market and feasibility analysis methods as applied to commercial real estate.
Professor: Ed Hudson
RE5193: Corporate Real Estate Strategy
The focus of this class is on the examination of real estate from the perspective of a business that utilizes real estate in its ongoing operations. Students will examine a variety of strategies used in corporate real estate, including portfolio management, site selection, workplace strategy, real estate transactions, financial strategy, organization, and project management
Professor: Carl Goertemoeller
Browse Other Undergraduate Real Estate Profiles
---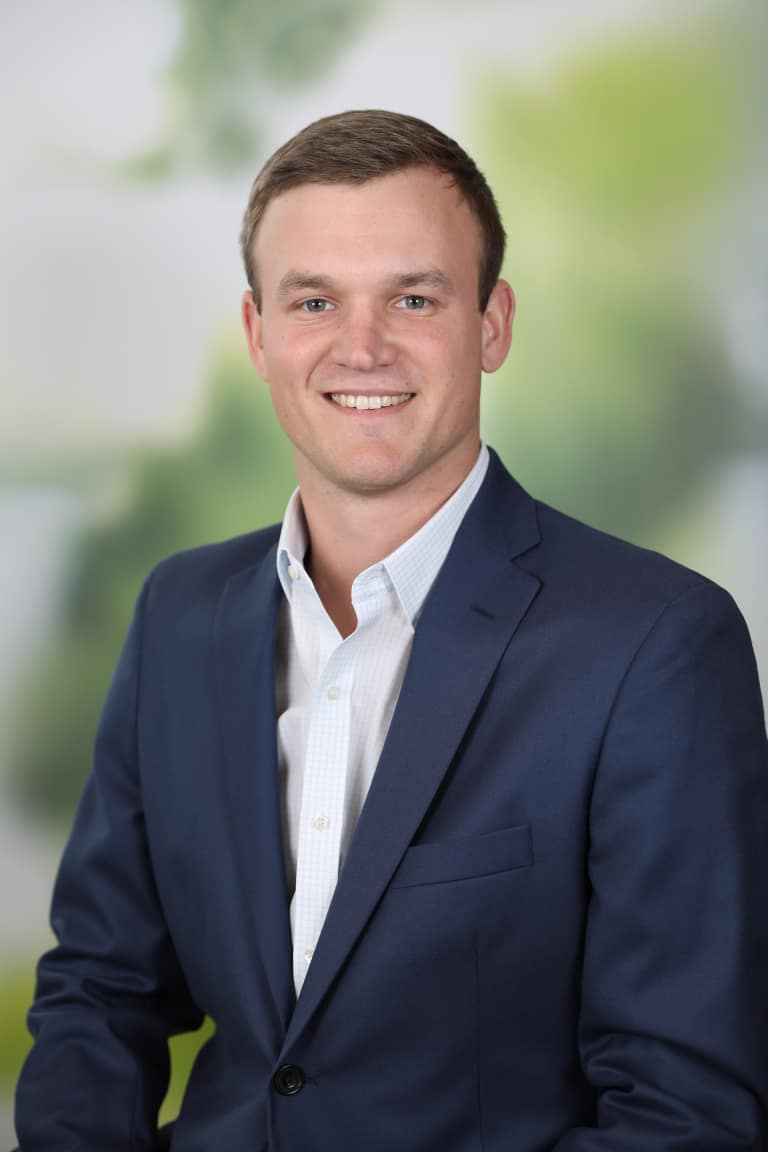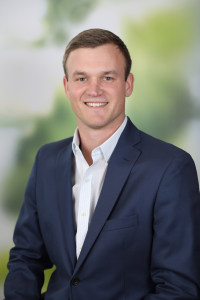 About Nick Wessels: My name is Nick Wessels, and I graduated from the University of Cincinnati's Real Estate program in the Spring of 2018. I double-majored in Real Estate and Finance and was a member of the Marvin P. Kolodzik Business Scholars. As a student, I was awarded the 2015 ICSC Schurgin Family Foundation Award, 2015 Real Estate Student of the Year, 2015 ODK Sophomore of the Year finalist, 2017 BEARE Fellow Scholar, and the 2018 Most Outstanding Professional Experience in the Real Estate program. I was also a 4-year recipient of the UC Real Estate Center Scholarship and served as a Senior Class Officer and Student Marshall for the College of Business during the Commencement Ceremony. After graduation, I went to work for Western & Southern's Real Estate Investment Group, Eagle Realty Group. At Eagle Realty, I worked as an Investment Analyst on the asset and construction management team. Our team oversaw the construction, lease-up and disposition of a variety of asset classes including office and multi-family. Eagle Realty's portfolio encompasses more than 17.2 million square feet of various types of investment real estate in the U.S. with total assets under management valued in excess of $4 billion. After 2 years at W&S, I transitioned to Bon Secours Mercy Health's real estate team where I currently work as a Development Manager. BSMH is the United States' fifth largest Catholic health care ministry and one of the nation's 20 largest health care systems. Bon Secours Mercy Health serves communities across seven states and Ireland. In my current role, I oversee and manage all new ground-up development projects across SW Ohio, Kentucky, and Virginia for the health care system. This includes a wide variety of health care projects such as acute care hospital facilities, ambulatory surgery centers, free-standing emergency departments, urgent cares, and medical office buildings.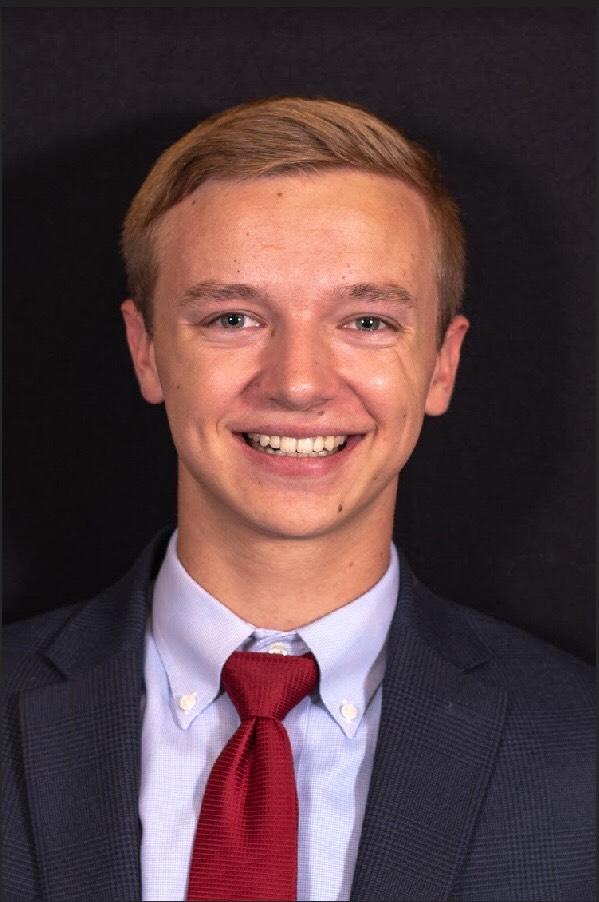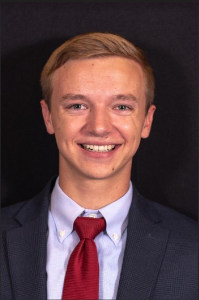 About Sam Schutte: My name is Sam Schutte. I graduated from the University of Cincinnati in December of 2021. I double-majored in Real Estate and Business Analytics, graduated early in 3.5 years, and was a member of the Circle of Excellence business honors program. I was a 4-year recipient of the Cincinnatus University Scholarship as well as a recipient of the ICSC Foundation scholarship, the J B Selonick Real Estate Scholarship, and the Neyer Properties Scholarship. I also served as a student marshal for the College of Business during the commencement ceremony. I held three different internship positions during my college career, and am now employed full-time at BlueMark Capital, a full-service commercial mortgage banking firm with offices in Cincinnati, Dayton, and Cleveland, Ohio, as well as Louisville, Kentucky.
---
https://www.adventuresincre.com/wp-content/uploads/2022/02/UCLCB-Real-Estate-Education.jpg
1342
1920
A.CRE
https://www.adventuresincre.com/wp-content/uploads/2022/04/logo-transparent-black-e1649023554691.png
A.CRE
2022-02-02 07:00:02
2023-01-17 08:50:22
University of Cincinnati – Undergraduate Real Estate Profile