University of Miami – Undergraduate Real Estate Profile
Before starting the real estate program, I chose to go to the University of Miami, or UM (or the U), because I was looking for a school that offered a strong business program and career outcomes, and a place I could relax and enjoy my time in college. I burnt out in high school, so finding a school where I could find a balance between work and life was important. Fortunately, 17-year-old me made the right decision and the U has been that place for me.
Note from Michael: This profile is part of the A.CRE Undergraduate Real Estate Series, highlighting some of the top undergraduate programs with robust opportunities to study and secure work in commercial real estate. Each profile has been written by a current or former student of the program and is written from their unique perspective on the school and its real estate offerings. A huge thanks to Zach Ng for taking the time to write this profile on the University of Miami's undergraduate real estate program.
I had no idea I was going to study real estate coming into college. I had no idea what I wanted to do with my life. All I knew is that I wanted to make an impact on my community. I was fascinated by buildings, construction, the way cities were designed, and finance but I didn't know that real estate was a field I could study. Having a resource like A.CRE and these articles may have helped me decide much easier.
Overall, I'm confident that I've made the right choice to enroll at UM and graduate as a real estate major. I hope that this article gives you insight into what this program is all about and what's possible. If you're choosing between colleges and you have the means (do not overlook the cost of college, every prospective student should know the cost of living and the tuition in Miami is steep), and you're looking for an incredible real estate program with a well-rounded business education in an exciting city – come to Miami.
The Miami Herbert Business School
There are so many resources for business students at the Miami Herbert Business School – you can't go wrong with what you choose. Originally, I chose finance and became a Bermont-Carlin Scholar – a program for the top finance-focused students in the sophomore class to prepare them for finance careers with a trip to New York City to visit 16+ investment firms. Through the Bermont-Carlin Scholars Program, I got to learn about CRE when we visited DRA Advisors (our year was a virtual one due to COVID). I was interested in real estate investing, but when I found out that I could make a career out of it – I changed my major to real estate. The real estate program has been around for about 11 years. The Real Estate Advisory Council advises UM on the development of real estate programs and is comprised of 33 members, chaired by Randy Weisburd, President and COO of Atlantic Pacific Companies.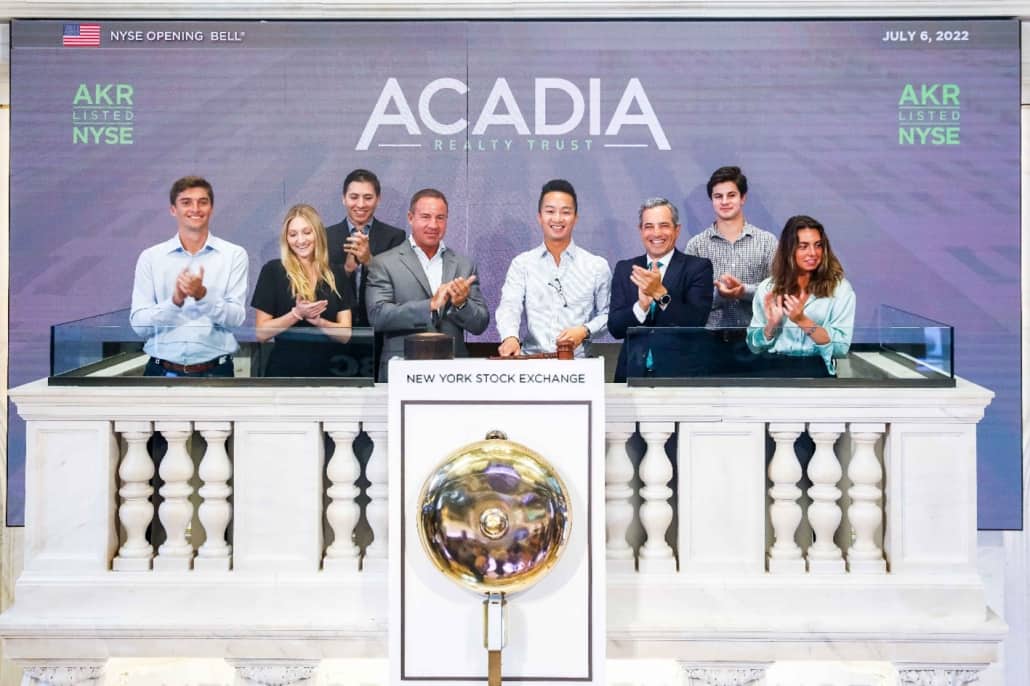 South Florida's recent boom has made our classes even more exciting. Fortunately, I was able to take real estate investment & analysis, legal aspects of real estate, and introductory & advanced ARGUS before my internship at Acadia Realty Trust, a retail equity REIT in New York. These classes prepared me well for my internship in development and asset management with exposure to real estate financial modeling, ARGUS, and leases. The major is relatively small, so you'll see many of the same people in your class, and I think it helps build a strong community among real estate majors. The following is a list of my favorite real estate classes, and what they taught me.
Real Estate Investments & Analysis: I learned how to look at real estate as an investment and build basic Excel financial models from scratch. I was taught by Michael Sommers, an experienced multifamily investor and UM alum.
Legal Aspects of Real Estate: This class dives into real estate legal terms, and cases that have set the precedent for our current legal environment. When deciphering real-life commercial leases, I had this class to thank. Rest in Peace to Dr. Martin Segal who passionately taught this class and was known as Dr. Law in the Miami Herald. His famous mantra – knowledge is power.
Real Estate Market Analysis: I had never been challenged by a class like this one. This class is heavily influenced by urbanism and we learn all about cities as real estate markets. Prof. Mark Troen is an experienced and passionate professor that pushes students to grow. By the end of the class, I wrote a 110-page market analysis of the San Diego retail market.
Real Estate Finance: This class is taught by the real estate program's leader, Dr. Andrea Heuson. She focuses on the finance/lending side of CRE and incorporates projects about real-life properties and developments to challenge your underwriting skills.
University of Miami Real Estate Extracurriculars
Real Estate Finance Association
Like other schools, UM has a Real Estate Finance Association (REFA).  REFA's mission is to provide unique social, career-oriented, and networking opportunities with real estate industry professionals and other dedicated UM Students. The purpose of the Real Estate and Finance Association is to provide networking opportunities, career development activities, and educational functions in order to jump-start careers in real estate for students at the University of Miami.
REFA hosts incredible speakers from the industry, property tours, and networking mixers throughout the academic year for its student members. Their contact is [email protected].
University of Miami Real Estate Courses
| | | |
| --- | --- | --- |
| Fundamentals of Finance – FIN 302 | Introduction to the basic tools and concepts in finance. This is the core class in finance for our undergraduate program. Topics include the financial framewo rk of a business entity, taxes, the time value of money, capital market theory, financial risk measures, and capital budgeting. | Dr. Gennaro Bernile |
| Legal Aspects of Real Estate – BSL 333 | Legal principles controlling the acquisition, ownership, financing, and development of real property. Topics include nature and acquisition of rights in real property, theory of estates, co-ownership, fixtures, easements, legal descriptions, evidence of title, title insurance, deeds, mortgages, closing the sales and mortgage transactions, condominiums and cooperatives, brokers, and land use. | Dr. Martin Segal |
| Real Estate Investment & Analysis – FIN 344 | This course introduces the theoretical concepts and analytical techniques used to make a decision to purchase an ownership interest in a commercial real estate project. There is heavy reliance on Excel applications. Each student will complete a written evaluation and investment analysis of an existing or proposed commercial real estate project in Miami-Dade, Broward or Monroe County. | Michael Sommers |
| Investment & Security Markets – FIN 320 | This course introduces students to both practical and theoretical aspects of investment with an emphasis on financial markets. Topics include valuation of financial securities such as stocks, bonds and options; modern portfolio theory; the process and institutional characteristics of investing. Note that this course does not address the details of individual security valuation and selection, i.e., this course is not about stock picking or about how to get rich by investing in the markets. Instead, this course attempts to help you develop a lasting conceptual framework in which to view the investment process and to analyze future ideas and changes in investment environment. | Dolores de Goytisolo |
| Intro to ARGUS – FIN 347 | ARGUS software is used extensively in the development, financing and management of commercial real estate, especially in the office, industrial and retail sectors. The introduction to ARGUS class exposes the student to the basic concepts and terminology in the commercial real estate market and to the typical inflows and outflows an owner who invests in real estate faces over the life of the investment. | Todd Adams |
| Advanced ARGUS – FIN 348 | At the end of the Advanced ARGUS class the student will be able to assess the viability of detailed rent and operating expense assumptions, make decisions about the impact of financing on investor returns and critically evaluate the investment potential of leveraged office and retail property. | Todd Adams |
| Real Estate Market Analyis – FIN 446 | This course is an introduction to the fundamental concepts of real estate market analysis. The major topics to be covered include site analysis, economic-demographic, supply and demand analyses. This course shall also include a global prospective of real estate market analysis. This shall be accomplished by means of conducting portions of a market analysis for foreign cities of your individual choosing. | Mark Troen |
| Real Estate Finance – FIN 445 | This course introduces the theoretical concepts and analytical techniques used to make a decision to finance the purchase or development of a commercial real estate project. There is heavy reliance on Excel applications and the use of th e Argus database that is a standard resource in the commercial real estate market. Students are also encouraged to use their semester projects to apply for one of the numerous case competitions. | Dr. Andrea Heuson |
Browse Other Undergraduate Real Estate Profiles
---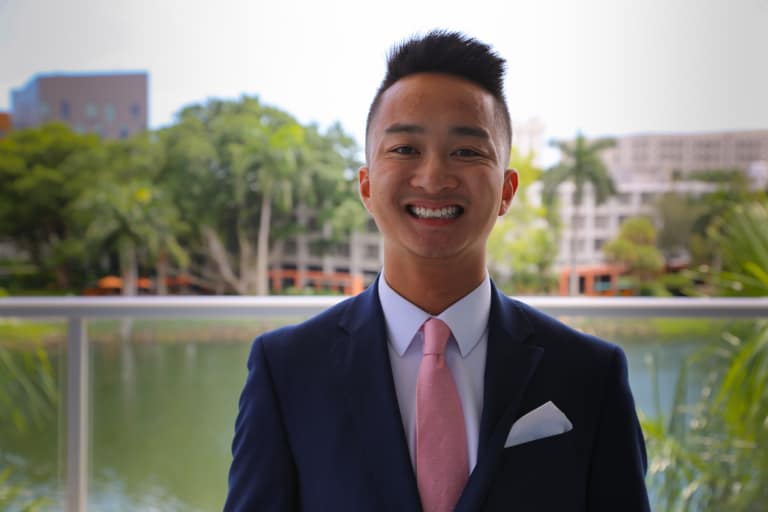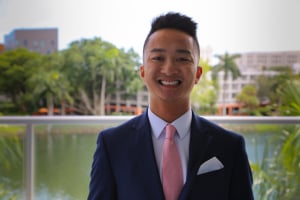 About Zach Ng: Zach Ng is a senior at the University of Miami majoring in Real Estate passionate about serving communities. At the University of Miami, Zach served as the President of the Asian American Student Association and is an active member on the Hyperion Council, a pro-bono student impact consulting organization. Zach is from the greater Philadelphia area and loves to cook, surf, cheer on Philly and UM teams, and do DIY projects in his free time.
https://www.adventuresincre.com/wp-content/uploads/2023/04/University-of-Miami-Real-Estate.jpg
1300
1900
A.CRE
https://www.adventuresincre.com/wp-content/uploads/2022/04/logo-transparent-black-e1649023554691.png
A.CRE
2023-04-19 06:00:34
2023-05-20 22:34:12
University of Miami – Undergraduate Real Estate Profile