University of Nevada, Las Vegas (UNLV) – Undergraduate Real Estate Profile
Note from Michael: This profile is part of The A.CRE Undergraduate Real Estate Series highlighting some of the top undergraduate programs with robust opportunities to study and secure work in commercial real estate. Each profile has been written by a current or former student of the program and is written from their unique perspective on the school and its real estate offerings. A huge thanks to Jaydin Moore for taking the time to write this profile of the University of Nevada, Las Vegas real estate program.
I chose to attend UNLV and its real estate program because as a long-time resident of Las Vegas I understood, witnessed firsthand, and directly benefited from what it meant to be a REBEL. It was never a debate, there wasn't an alternative option for me. UNLV was my home away from home simply as a member of the Las Vegas community, and I wanted to feel that sense of pride as a student. UNLV is a Carnegie R-1 Recognized Institution, Lee Business School is an AACSB Accredited Program, and the Lied Center for Real Estate was made possible by a now 30+-year-old endowment by Trustee Christina Hickson for real estate mogul and guru Earnest Lied. I wholeheartedly believe there is no stronger or better-positioned real estate studies institution "this side of the Mississippi."
The Lied Center for Real Estate has just come under the new leadership of award-winning environmental and urban economist and Director, Dr. Shawn J McCoy. Known across the world as the nation's leading expert in environmental economics, Dr. McCoy received his Ph.D. from the University of Pittsburgh. Don't let his distant graduate institution fool you. Dr. McCoy was born and raised in Las Vegas. He bleeds Scarlett and Gray for the Rebels in his undergraduate term and has a true passion for contributing to the Las Vegas community as it has to him. The Lied Center for Real Estate isn't the kind of program that's directed by pure, lifetime academics. Rather, every one of our courses is taught by real industry practitioners who don't just understand the concepts but can prove their application to their work and the work of the students in real-time. Professor James Wilmot, a very popular real estate developer, teaches real estate development. David Jones, MBA, teaches real estate fundamentals and formerly taught investments. Minja Yan, MS, NYU Stern investments graduate, and office financier teaches real estate investments. The list goes on and on.
Las Vegas is a city with over two million people calling the Valley home. However, if you ask anyone in real estate, they'll tell you that can't possibly be true (it is but hear us out). We're so close with each other, completing escrow signings, joint venturing financing, and developing so much, it's incredibly hard to believe we have that many neighbors. Not to mention, as much as we do business together, we grow closer outside the offices' four walls and foster a family environment. Our broader real estate community is tight, and the commercial real estate community is even tighter. My mentors work with the legendary Joseph A. Kennedy. J.A. Kennedy is the grandson of the iconic J.A Tiberti. One of my mentors has been looking after Lied Foundation Trustee, Christina Hickson's dogs while she goes on vacation since he was nine years old…I like to think our Las Vegas real estate community is exactly where the phenomenon of "six degrees of separation" came from. Our program produces award-winning economists, top producers, philanthropists, and "revolutionizing thought leaders."
I invite you, be a REBEL, join the revolution if you dare to be so bold.
UNLV Real Estate Extracurricular Activities
UNLV Real Estate & Business Society
The UNLV Real Estate & Business Society (REBS) aims at educating and involving students in Real Estate. Our focus is to build relationships between students and prominent real estate business professionals in the Las Vegas market. We provide students with networking and career opportunities through our mentorship, internship & scholarship programs. We offer various real estate-centered activities such as site visits, urban development, city planning, and more. We are supported by some of the most prolific industry professionals in our community and networking allows students to build sustainable partnerships that will be mutually beneficial long term. Monthly fun & informative events are held to engage students with the real estate industry practitioners. We strongly believe in giving back to our community through fundraisers and volunteer work. We are proud to be sponsored by Ovation Development, a multi-family development firm a part of the Molasky Group of Companies. Directed by Vegas real estate development legends, the Molasky Family, whose late patriarch, Mr. Irwin Molasky most notably donated a majority share of the land where UNLV resides today. Click here for the REBS Instagram and here for their LinkedIn.
CCIM Student Membership
Student membership as a CCIM is granted for engagement with REBS. A Certified Commercial Investment Member is a recognized expert in the disciplines of commercial and investment real estate. The designation is awarded by the CCIM Institute, formerly known as Commercial Investment Real Estate Institute of the National Association of Realtors.
NAIOP Student Membership
Student membership to NAIOP is granted for engaging with the REBS. NAIOP, the Commercial Real Estate Development Association, is the leading organization for developers, owners and related professionals in office, industrial and mixed-use real estate. NAIOP comprises 20,000+ members in North America and advances responsible commercial real estate development and advocates for effective public policy.
Habitat for Humanity Volunteerism
Habitat for Humanity is a nonprofit organization that helps families build and improve places to call home. Habitat for Humanity Volunteerism is part of the REBS community outreach mission.
University of Nevada, Las Vegas Real Estate Course Options
Click here to view the University of Nevada, Las Vegas' Real Estate degree requirements.
| | | |
| --- | --- | --- |
| RE 301 – Real Estate Fundamentals | Introductory gateway course for real estate study, preparing for real estate finance, valuation, investments, and law. | David Jones, MBA |
| RE 332 – Real Estate Finance | Sources of funds, procedures for making and servicing loans, economic aspects of real estate financing. | Dr. Shawn J McCoy |
| RE 334 – Real Estate Investment | Process & techniques of analyzing real property as an investment medium. | Minja Yan |
| BLW 331 – Real Estate Law I | Law of real property transfers, deeds, leases, title insurance, escrows, land contracts, foreclosures, and recordings. Laws as it affects Brokers and Salespeople. | TBA |
| RE 451 – Real Estate Development I | Evaluate "ground-up" development, analyses of raw land, and different product types like retail, office, single-family, multi-family, and industrial. | James Wilmot |
| RE 481 – Real Estate Internship | Supervised on-site practical and professional learning experiences in local real estate enterprises, culminating in a written report. | Paul Chaffee |
| BLW 431 – Real Estate Law II | Legal environment of real estate. Zoning laws, land use regulations, eminent domain, growth controls, impact fees, and other regulations of the use of the real estate. | TBA |
| AAL 430 – Land Use Management | Planning implementation and evaluation of land use in urban and non-urban contexts. | TBA |
| AAL 446 – Land Use Planning | Theory and methods of urban land use, planning, and controls, including the rational planning process, comprehensive, functional and neighborhood plans. | TBA |
| BLW 435 – Construction Law | Legal environment of basic construction law concepts in Nevada. | TBA |
| FIN 312 – Money & Capital Markets | Study of how money and capital markets facilitate the flow and creation of credit. | Mel Jameson |
| RE 333 – Real Estate Valuation | Appraisal process, theory, and techniques of residential and income property appraisal. | TBA |
| RE 452 – Real Estate Development II | Case study oriented to types of commercial real estate projects discussed in RE 451. | James Wilmot |
| RE 481 – Real Estate Internship | Supervised on-site practical and professional learning experiences in local real estate enterprises, culminating in a written report. | Christina Roush, Suzette Wheeler, Jay Heller, Reed Gottesman, Matthew Nelson, Mike Mixer, Rod Martin, Jeff Jacobs, Kevin Burke, Randy Norton, Cassie Catania-Hsu, Minja Yan |
Browse Other Undergraduate Real Estate Profiles
---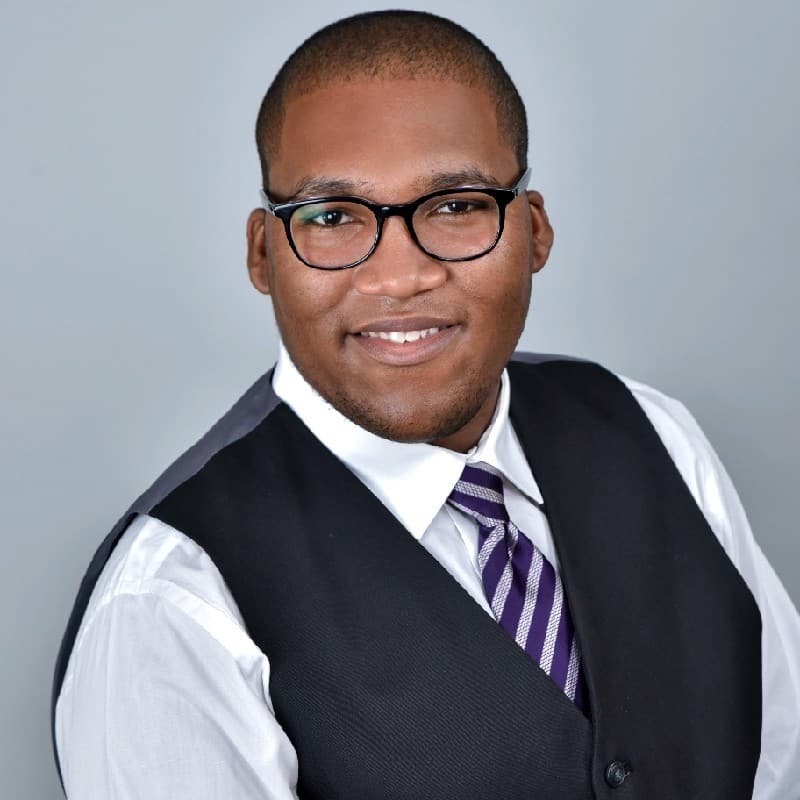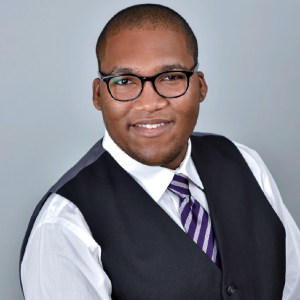 About Jaydin Moore: My name is Jaydin Moore, I'm the President of the Student-run organization UNLV Real Estate & Business Society (REBS). We are home to all UNLV Lee Business School Real Estate majors and minors. I am currently a Junior majoring in Real Estate & Urban Economics, graduating in May 2024. I am a proud recipient of Governor Guinn Millennium, UnCommons Opportunity, Las Vegas Realtors, Jeffrey M. Dick Family Foundation, and the Children's Heart Foundation scholarships. Upon graduation, I am expected to set REBS history in serving the longest Presidential term since the inauguration of the position in 2005. I am a third-generation real estate professional, licensed here in Nevada managing a small (4-person) residential real estate sales team that holds my namesake (The Jaydin Moore Group). I have a trident and true passion for the business, which shines threw in my work with countless families in buying and selling their homes, interning with local multi-family developers, and more recently partnering with a private retail acquisition and development firm to continue bringing new and exciting developments to our beautiful Las Vegas community.
https://www.adventuresincre.com/wp-content/uploads/2022/12/Lee-Business-School-Vegas-Real-Estate-Program.jpg
800
1200
A.CRE
https://www.adventuresincre.com/wp-content/uploads/2022/04/logo-transparent-black-e1649023554691.png
A.CRE
2022-12-22 04:00:24
2023-01-16 12:12:30
University of Nevada, Las Vegas (UNLV) – Undergraduate Real Estate Profile